---



REQUESTING FLYBY: A Deep Dive Into NXT (Is it just me, or is NXT better than ever?)


By Maverick
Aug 13, 2017 - 2:59:58 PM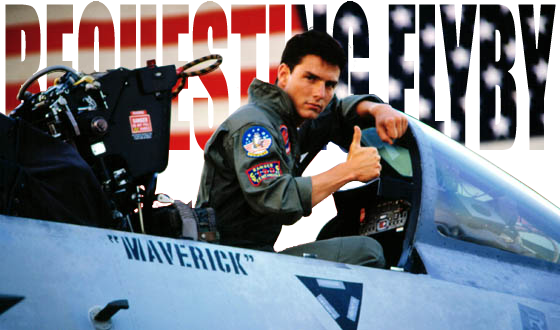 A Deep Dive Into NXT (Is it just me, or is NXT better than ever?)



It is widely acknowledged that NXT have been in a rebuilding process for just over a year, ever since the brand draft seemingly brought an end to the first phase of the company's remodelled developmental territory by cherry picking the last remaining veterans of its early days. Since then, we've also seen the marquee talents from other companies like Samoa Joe, who spent time in NXT to help hone the WWE grown guys, come up to the main roster, and the end of two of the three great tag teams that helped Takeover specials become must see television. Therefore, much discussion has been had about how NXT has evolved and coped with the transition into its second age. My answer, having sat and binge watched through all the TVs leading up to Brooklyn III, is that it is in rude health, and arguably as good as it has ever been.

Regular readers, and indeed regular listeners to The Right Side Of The Pond on LOP Radio will know that I haven't always fully bought into the NXT hype machine created by smart fans since its inception. For my money, there wasn't a truly great Takeover special until Rival in February 2015, and there wasn't a truly mature product on display arguably until Dallas in April 2016. Nevertheless, the strengths of the early NXT have remained constant from era to era, the virtues of patient, logical booking and gradual character evolution over time, along with the constant drip feed of excellent new talents as time goes on, using vignettes to build the interest in those performers before their debut. In that sense, NXT has often felt like the early days of Monday Night Raw from its inception in 1993 until mid 1998, where those virtues were also present more often than not. What impressed me upon doing a deep dive into the build to NXT Takeover: Brooklyn III was the way that the array of new talent that has restocked the system is being handled. There's definitely huge reason for optimism for the future, and as much as ever, NXT rewards regular viewers with some excellent professional wrestling.

In the headline scene, the Roddy Strong push was about as well as any push of the past few years has been. His powerful real life background was explored in a series of emotive vignettes which brought his credibility as a working class hero to the fore. In some senses, it was Dusty Rhodes and "hard times" for a new generation. I'm not an indy guy, so I'd never seen much of Strong before he pitched up in NXT, but from the moment I first saw him up against Andrade Almas, I thought that he filled a niche that has been left unfilled in WWE for a long time, the kind of hard working, hard hitting, technically sound midcard role that Chris Benoit filled for so long. In putting him opposite Bobby Roode, whose entire gimmick is about wealth and glory, you had a compelling mix. I wasn't personally a fan of the finish of their title match, disliking re-start finishes as a matter of course, but what came afterwards was fantastic, with Strong constantly showing up, angry that Drew McIntyre was handed the Takeover shot rather than him, and Roode manipulating all concerned into a McIntyre/Strong match on the eve of Brooklyn, showing his character's cerebral side. McIntyre, for his part, has taken the experience of going round the world and come back a far more polished and confident performer. As a big, hard hitting guy with a great look, the world looked like his oyster a few years back. Now he's a better worker, this stint in NXT may pay huge dividends. I'm certainly looking forward to the match at Brooklyn.

Meanwhile, the women's division has become far more interesting lately, with Asuka's slow burning heel turn coinciding with two genuine challengers who have been booked as strongly as the Empress of Tomorrow has been. Ember Moon has the size and move set to be believable as a contender, whilst brilliantly unhinged character performances from Nikki Cross as part of the Sanity stable have established her as the 1a heel in the division. Cross and Asuka's Last Woman Standing match was absolutely fantastic; I'd probably, at this early stage, say it was the second greatest female match in WWE history after Sasha vs Bayley. The sheer violence and toe to toe brawling the two indulged in was incredibly eye catching, and a breath of fresh air. Asuka's dominant title reign has been something I've been critical of at times, in the sense that, like Lesnar, she's sometimes so dominant that it takes the enjoyment out of watching her, but now I'm beginning to enjoy it, because whoever finally dethrones her will be in for one hell of a rub. What is for certain is that I'm enjoying the women's division in NXT a heck of a lot more than those on Raw and Smackdown. Billie and Peyton are absolute treasures and have created wonderful bitch characters who work together in perfect sync, Ruby Riot is doing a hell of a good job in her role as number two babyface to Ember, and there are new female competitors from the Mae Young Classic all ready to go. It's a world away from the endless fatal fourway contender matches on Smackdown.

In the tag division, the loss of DIY (sob) has hit hard, but a promising group of new tag teams are being brought through to challenge The Authors of Pain. I particularly enjoyed the match with Heavy Machinery, which struck me as a pitch perfect modern big man match which showed the potential that type of wrestling can have when booked and performed well. Similarly, I am all the way hyped for Sanity vs AOP; two beast teams of heels smashing seven shades out of each other? I am in for sure. Sanity has been booked incredibly well as a stable in my opinion, right from the word go, with Eric Young as the wily veteran leader and Dain and Wolfe as his mad, bad followers. The post-apocalyptic stylings, reminiscent of Mad Max, really works for me. In many ways, they are WWE's chance to redeem themselves for the dismal way they often booked the Wyatt Family on the main roster. Elsewhere, the heavily hyped and vignetted Street Profits have a fun, if cliched gimmick, which could work well if handled correctly and the Dusty Classic may throw some more names in there before long. The recent series between Oney Lorcan and Danny Burch (which was tremendous by the way) seemed to hint at a partnership between them born from mutual respect earned in the ring. I'd enjoy seeing that.

As for recent additions to the singles ranks, Velveteen Dream seems like a talented guy, with a kind of Prince meets Rick Martel gimmick which could be money, while indy veterans Marty Fish and Kyle O'Reilly immediately showed their worth in hard hitting affairs. The biggest impact has been had by Aleister Black, the former Tommy End, whose menacing and brooding presence has been enhanced brilliantly by a series of squash matches until he finally began to be booked against more competitive opponents. His upcoming match against the newly heel Hideo Itami is absolutely mouth watering. The stiff kicks, the martial arts based move sets, the back story of Itami being frustrated by injuries, it all adds up to a potential midcard classic. In a similar vein, Andrade "Cien" Almas has been rejuvenated by his "party boy" storyline, forcing him into the arms of a strongwoman manager, Zelina Vega, who is forcing her client to focus more rather than showboat. It's been fantastically done, and this new version of Almas is all set to face the newly single Johnny Gargano at Takeover. I'm all over that.

I am hugely optimistic about the booking, talent and direction of NXT at the moment and feel that the loss of the "big names" of Owens, Balor, Zayn, Bayley and company has actually benefited the product. It feels fresh and exciting, and the good sense it is written with bodes well for the post Brooklyn landscape also. Let me know what you think about NXT right now in the comments below, or tweet me here:



REQUESTING FLYBY: The Weekly Buzz 100218 (Is 205 Live A Glimpse Of WWE Run By Triple H? Elimination Chamber A Snooze? Smackdown Booking Chaos AND MORE
REQUESTING FLYBY: The Weekly Buzz 31/01/18 (Rumble Chat, Ronda Rousey, Too Much Female Nostalgia? AND MORE)
REQUESTING FLYBY: Five Ways WWE Can Re-Invest Me In The Wrestlemania Experience
REQUESTING FLYBY: All In All, A Very Mediocre Year For WWE. So What Next?
REQUESTING FLYBY: WWE Has Not Got Enough Credit For A Fantastic Weekend Of Wrestling
REQUESTING FLYBY: One Step Forward and Two Steps Back: Welcome To WWE in 2017