---



RAW-QUESTING FLYBY: 09/01/14


By Maverick
Sep 2, 2014 - 8:22:23 AM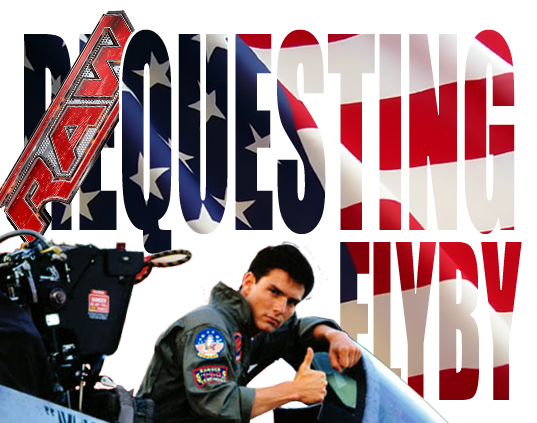 09/01/14




Well here we are again folks ready to discuss Monday Night Raw. After last week's effort was widely panned by a large amount of online voices (please see my column from Sunday for more on that) it's going to be interesting to see WWE's response. With Night of Champions still a distant three weeks away, it seems as if we are in a transition period between Summerslam fall out and NOC build, with very few feuds seeming to be heading into a September pay-per-view rematch. Of course, this means that the Summerslam beef needs to be finished up on TV, which is why things have had a slightly confused flavour. Anyway, let's see what was good, what was meh and what was plain skippable…


Take My Breath Away

It seemed a little random to me when I was reading the news stories earlier this week that Chris Jericho would be transitioning into a feud with Randy Orton before he resumes his life with Fozzy, but they actually handled things much better than might have been expected from the sentence "Chris Jericho hosts the Highlight Reel with special guest Randy Orton" mainly because it was not a highlight reel with Orton...it was with the entire male contingent of The Authority. I loved the visual of those guys in their sharp suits heading to the ring, and Jericho's dismissal of them as Orton's law firm "Sell Out, Suck Up and Schnozz" was hilarious. It's always fun to see Triple H and Y2J trade barbs, going right the way back to the year 2000, but once that was out of the way, we understood why the four of them had come out instead of just Orton. After reviewing the tape, Trips had decided that it was not good for business for Cena to put his health on the line against Lesnar so he was thinking of naming a new number one contender. Again, it's a way of selling the aura of the Beast Incarnate to say that after hearing the HOF panel and re-watching the match (on the WWE Network for just $9.99) it was clear that Cena needs to be protected from himself. Orton, Kane and Rollins (to a huge home state pop)all pressed their claims to be the man who should take on Brock, which brought out Cena. Now, the Franchise Player was ok on the mic in this segment, but I did feel he was outshone by the heels and Jericho. He made it clear that the rematch was in writing and that he would sue The Authority if it was not delivered. This lit a spark in Orton's head, who then suggested he would take on the winner of Lesnar vs Cena rather than insert himself into the Night of Champions title picture, which was a set up for Y2J to trash the Viper for losing to Reigns at Summerslam. Randy dismissed his fellow third generation star as someone he would "drop" if he dared come at him, which of course meant that he did just that. With the cluster**** complete, and Reigns managing to retain a sense of being an alternative to rather than a copy of Cena for the second week in a row, Hunter booked the main event six man tag, effectively as a Night of Champions audition.

Although that opening segment certainly was a bit contrived, it was fun. And although it seems a bit silly on the face of it to say that Cena is entitled to a rematch and then say, actually, no, I don't think so, it does all play into the dominant reputation they are building for Lesnar, while emphasising that there are other faces in and around the main event picture other than John Cena, who will presumably lose on September 21st and move onto something else. The main event itself got given a good amount of time and delivered well in the ring. The exchanges between Reigns and Orton showed that they have the potential to right the wrong of their painful Summerslam match, as they worked at a fast pace and put plenty of hard hitting moves into the mix. Jericho and Rollins also worked well together, and Y2J's performance in this six man was a reminder of just what he can do. The Wyatt matches were head scratchers to an extent, but Jericho and Rollins seem to have no such chemistry issues. I enjoyed the flow of their working a great deal. It was inevitable that Kane would take the fall, which he did, and Cena "gifted" the demon to Reigns, before AA-ing Seth onto the announce desk as a statement. This story of John Boy "proving himself" in the run in to Night of Champions may be a little contrived, but it works fine to me. I know many of you wanted to see broken, Rocky III Cena wandering around not knowing what to do with himself, but that may follow a second loss to Lesnar. We will see.

Paul Heyman certainly emphasised Cena's story of being one of over-compensation. The Advocate for The One in Twenty One and One was in masterful form on the stick yet again- no surprise there- and used some brilliantly emotive turns of phrase such as "complete emasculation" and "deaf to reason". He made the point that no matter how many guys from the locker room the Franchise Player wails on, he will not come close to matching the brutality of the Beast Incarnate, which is probably a more than fair point. The psychological awareness of Heyman and the mind games he can play did much to make the rematch an interesting prospect this week. As an aside to all of this discussion of the top players at the top of the card, I am pleased that the company seem to have built next week's edition of Raw as a pay-per-view quality edition with all the existing Summerslam loose ends due to be tied up. Jericho's cage match with Bray Wyatt will end that feud in a pleasingly traditional way, allowing the situation between Orton and the Ayatollah of Rock and Rolla to develop without the sense that Y2J has randomly abandoned his beed with the cult leader. Meanwhile, Orton himself will go one on one with Reigns, to show that the Viper hasn't forgotten the young stud who cost him a title shot. I have my fingers crossed for two bouts that eclipse their Summerslam counterparts. I imagine that WWE are stacking the deck because Monday Night Football returns next week and they are aware of potential ratings issues from that clash. I imagine also that this is why they have publicised their invite to Michael Sam so heavily. If the first openly gay NFL draftee does appear on Raw, that is a great deal of mainstream attention that WWE will garner. It could be a canny move.

I am interested by the prospective midcard feuds of Rusev vs. Mark Henry and Bo Dallas vs. Jack Swagger. Having prominently defended the storytelling in the midcard in my column on Sunday, I point towards the development of these fresh programmes as evidence that WWE are indeed understanding what to do with their midcard better than in recent times. Rusev has gone from squashing nobodies, to taking on Big E, Jack Swagger and now Mark Henry. I am enjoying the gradual incline of profile of each successive opponent. He is not being rammed down anyone's throats, he is moving up the ladder slowly, one yankee opponent at a time. His interfering superkick to Henry during the World's Strongest Man's tag match was awesome, and his heelish refusal to take on Mizark when he came out to confront him was a nice piece of booking. It's like Rusev and Lana are saying "we fight when booked, not when you please". As for Lana, her ripping of Labor Day was characteristically entertaining to listen to. You can tell she's really enjoying herself. Meanwhile, the Bulgarian Brute's previous opponent, Jack Swagger, got a much needed win (in kayfabe) by dismantling Curtis Axel, only to find Bo Dallas setting up a chat show at the bottom of the ramp, where he introduced Jack and Zeb to the "ordinary Americans" that Swags had failed at Summerslam, one of whom had bet his farm on a an All American American victory, one of whom had failed his citizenship exam due to his disappointment, and one whose son had been crushed by the loss. It was hilarious stuff and more proof that Bo can work well on the main roster and draw heat too.

Also in the midcard, Goldust and Stardust cemented the previous week's heel turn and kind of changed my mind on the whole angle. Last week I had been unimpressed, but I liked how it worked this week. While the actual turn based off an Uso count out was all kinds of lame, the villainous tactics of the Dust Brothers this week were excellently played out. Stardust in particular seems to work much better as a creepy heel...in fact, he seems to be channeling the 1996 vintage of his brother Goldust, when the Texan was the hottest heel in the business. The chair shot to the knee of Jimmy was absolutely brutal and the sadistic joy on the faces of the Rhodes Boys was great. I think I might like this feud after all.

Finally for this week on the list of things I enjoyed, can I get a HELL YEAH for a Stephanie vs. AJ Lee feud teaser? I laughed out loud at AJ's kooky body language and "hi there Boss Lady" and marked out when she refused to hand over the belt. There's something brewing there, and that pairing could be money...just as their respective husbands feuding could've been money before Phil walked away. I have to also give props to Paige who was also hilarious, doing a kind of goth William Regal impression, and to Nikki for being a pretty competent heel.


Highway To The Danger Zone

After going so far as to heap praise on the Ziggler vs. Miz feud in recent weeks, this week it was tied to the lead balloon US Title programme of randomness between Sheamus and Cesaro. These kind of tag matches between contenders are horribly lazy in booking terms, and this one didn't really significantly advance either rivalry. The Sandow stuff was fun again, but I'm not sure if they should over egg that particular pudding just yet. As for Sheamus...he's a void, a black hole. I just don't care about anything he is involved in right now. He automatically makes me want to look at my phone or get a snack. As The Rock once said of The Big Show in mid '99 "I'm gonna take a leak, this guy sucks!"

While I mentioned earlier that the Rusev and Henry programme has potential, the confusion of simultaneously running a tag team story with Henry and Big Show taking on the Wyatt Family really compromises matters. I have no idea why WWE think this is a good idea. Either Henry and the World's Largest Athlete are a dominant tag team and so on and so forth, or Mizark is defending the rights of America. I don't think both of those things can happen at the same time, particularly given that Mark is highly likely to lose his matches to Rusev convincingly. I also dislike that the badasses that are Rowan and Harper are coming off looking second best to the veterans week after week. Let us hope that the seeming depush is temporary. I am still convinced that Rowan and Harper should have eventually won the belts from The Usos during that excellent series of matches.

The divas stuff I mentioned earlier was enjoyable but for one element...Brie Bella. Her monotone delivery and inability to come off in a sympathetic light unless her husband is being mentioned are bad handicaps for a face performer to overcome, and it really doesn't help that she is being comprehensively outshone by her twin. Still, we'll see where this goes. I certainly don't hate it or anything, just wish Brie had the chops to pull off the story a bit better. It's light years better than the divas crap they used to serve up though, so we can cling to that if nothing else. I'll take Brie Bella crying as her sister tells her to go and have troll babies over Eve Torres sucking up to Booker T for title shots every day of the week.


The Need For Speed

The following things were eminently skippable this week:

-The cast of Total Divas bar the Bellas tagging against each other. Horrible.

-Adam Rose defeating Titus O'Neill with the help of a giant bunny (I wonder if Chavo Guerrero has got his old job of wearing daft costumes back?). Let's get it trending folks #****AdamRose.

-The Nikki "Growing Up Bella" vignettes. She wishes her sister had died in the womb because she had to give her sister lifts in a Honda Civic? Bit of an overreaction? I get what they were going for, but the stories were too mundane to be effective.


In A Flat Spin




The cast of Total Divas had an opportunity to show that they are more than just a bunch of rag tag reality bitches, but instead just proved all of the stereotypes 100% correct. I think Summer has some talent, but the rest of them are just horrible. Replace them all and start building a serious division around Paige and AJ, please.


Top Gun




I've said it for a long time now; AJ Lee understands pro wrestling better than 95% of the male roster. She has such undeniable star power, and whenever she is onscreen, it is near impossible to look away. Her work bouncing off Steph and Paige was brilliant and the thing I enjoyed most all episode, so she becomes the first diva to win the coveted Top Gun prize.


Well, that's all for now...just a head's up that as a teacher in the real world, I go back to work tomorrow after a lazy six weeks off, so my writing schedule will change a bit on here from next week. I'm afraid that RAW-QUESTING will go on hiatus for the next six weeks as I won't get to see the show until Tuesday night, by which time the window for Raw review has closed. Instead, I will be writing about a topical issue under the usual REQUESTING FLYBY branding each Wednesday instead, much as you have been used to from Doc over the past couple of years. Also, look out for some Night of Champions and Unforgiven history pieces I am currently working on, as well as ATTITUDE each Thursday!

Follow me on Twitter here:




Or dive into the comments section below if you'd like to let me know what's on your mind about Raw, the NOC build, or anything else topical.

This is Maverick, RAW-QUESTING Flyby.
REQUESTING FLYBY: Picking Up The 'Mania Pieces (It's All About The Undercard Now)
REQUESTING FLYBY: Why Daniel Bryan Should Have Won The Royal Rumble & Why The Roman Reigns Apologists Are Horribly Deluded
REQUESTING FLYBY: Royal Rumble 2015 Review (with extended thoughts on some very bad booking)
REQUESTING FLYBY: The Royal Rumble Awards (A Miscellany of Matches)
REQUESTING FLYBY: The Most Stacked and Most Fascinating Royal Rumble Match In Years (Power Rankings and Crazed Theories)
REQUESTING FLYBY: Maverick's Top 10 Pay-Per-View Matches Of 2014