---



RAW-QUESTING FLYBY: 08/26/14


By Maverick
Aug 26, 2014 - 12:25:28 PM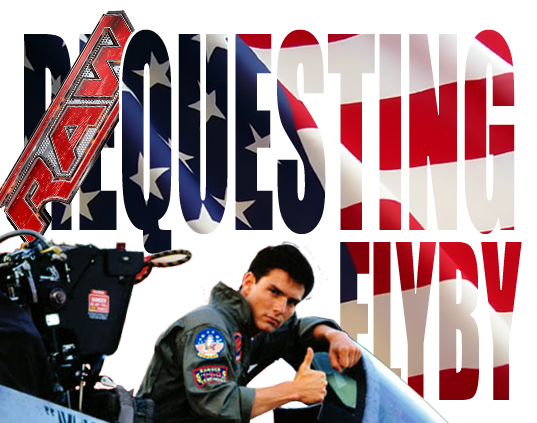 08/26/14



Apologies for the lack of RAWQUESTING FLYBY action last week, I was seeing an old friend last Tuesday so didn't get to see Raw until the Wednesday. Nevertheless, I am back this week to analyse the continued build to Night of Champions, which got off to a nice start last week, I thought. If you listened to The Right Side Of The Pond last week, you'll know that I thought that writing Ambrose off television for a while is a genius idea, allowing for him to suddenly show up one day in his brilliantly lunatic way and cause a mass eruption of hysteria in the crowd. I also thought that Heyman did yet more stellar work in selling Lesnar's destruction of Cena. The Nikki Bella heel turn follow up wasn't quite so brilliant, but I'm not writing it off quite yet. Anyway, let's see what this week brought us, whether good, worrisome or plain skippable…


Take My Breath Away

The opening panel with the Hall of Famers is the kind of thing which can either be an excellent use of kayfabe to enhance a current story, or can feel like WWE shoehorning its glorious history onto the public. I was worried that Michaels, Flair and Hogan might just be another way to sell the Network, but their discussion of Cena's chances against Lesnar, or lack thereof, was a nice way to get across the devastating nature of what we witnessed at Summerslam. Shawn kind of played the heel in a sense, going down the "no chance" route, while Flair kind of flip flopped and Hogan steadfastly stood by his modern day successor. The arrival of the Franchise Player himself was the change of pace the segment needed, and I thought Cena delivered a very strong promo. He didn't descend into self-justification or his standard set of clichés as he can do in these situations, instead 'fessing up to the "ass whuppin" and referring to how he determined in the trainer's room at Summerslam that he would be coming back to beat Lesnar's ass. Nicely done John. The recorded interview with Lesnar and Heyman was a brilliant counterpoint, with the Beast once again showing that he excels in those kind of sit down situations, exuding genuine menace as he pronounced that he intends to end Cena for good and Heyman remarked that Cena is making a bad mistake. WWE are getting better and better at dealing with Lesnar's limited dates, it seems to me.

Following the opening act, Jack Swagger and Rusev put on another excellent bout, where the All American American's hope spots were numerous and tremendously exciting. They had me going for a while there, but I'm ultimately glad that Rusev didn't tap out on an episode of Raw, however much I think Swags should be capitalised upon while he's hot. The point of this most recent referee's decision loss seems to be to continue the nascent Bo Dallas feud that began last week, with Bo approaching Swagger in the trainer's room to remind him of his failure and tell him to Bo-lieve. It's a much more obviously heelish Bo we are seeing here and I rather think that this might be another fun midcard story to watch in the weeks to come, a thought cemented by Swags later interrupting Bo's mocking promo to Kingston with a takedown.

Speaking of fun midcard plotlines, AJ and Paige once again showed how it was done in their brief time onscreen together. Though the match between Paige and Nattie was rather short, it was pretty well performed and got the Englishwoman a much needed win after that pair of distraction losses over the past couple of weeks. AJ's appearance, in what appeared to be a pair of pyjama bottoms, immediately piqued the crowd's interests, and her cutesy come hither eyes and the barely contained sexuality of her demeanour towards her rival were both brilliant examples of why AJ outperforms much of the male roster on a week to week basis. The message was loud and clear: no-one does mind games like the Black Widow, and the Divas Champion had better be well aware of that. This is already one of my favourite feuds of the year and I can't wait to see it continue.

Seth Rollins has turned into a magnificent heel over these past two months, and his performance alongside veteran Kane in the fabulously over the top "Eulogy For Dean Ambrose" was pitch perfect, from his all black formal attire to his delivery on the microphone. My main page colleague Mazza has been fond of saying that Seth is turning into "Mini Trips" and it's true, this is The Game version 2.0, a cerebral assassin of the future. His arrogant, knowing, smug delivery was right out of the Helmsley playbook and I love the fact that they wove the history of The Shield into the promo with Rollins stating that he created the group and destroyed it. Of course, the timing of Roman Reigns' music could not have been better, and the hoss' descent through the crowd felt exciting for the first time in two months. I've made no secret of my disappointment in how Roman has been used and booked recently, but this was much better, and also tied up the loose end of him seeming to be unconcerned with the Architect despite his heinous betrayal. The intensity and speed of Reigns' attack on the two Authority men was exactly what was lacking from his performance against Orton and it suddenly seemed ok to get behind the big man again. Whether this means that we'll see a Rollins vs Reigns match at the next PPV rather than an Orton vs Reigns rematch remains to be seen. No Orton on the show was very odd to me. The talk of a tag match between teams of Roman/Dean and Kane/Seth is kind of worrying to me in both heat and logic terms, so I'm hoping that Ambrose stays away from Night of Champions and instead makes his return before Hell in a Cell.

The Miz's use of "Damien Mizdow" as a "stunt double" was legitimately hilarious and advanced the feud without slowing it down due to Mizanin's injury. The fact that he still has his "moneymaker" intact is what gives the intrigue, and the heel colour commentary he has been doing has been on point too. Credit to Sandow for doing a brilliant job with the impersonation, even if he did have to job out in short order again.


Highway To The Danger Zone

Most of you will know by now that I actively loathe Sheamus' babyface character and the thought of seeing him and Cesaro reprise their feud from earlier in the year does not excite me in the least, even if it does finally get the US Title on PPV again. The fact that it came from an RVD vs. Cesaro number one contenders bout, two men who seem to have wrestled each other ever since Wrestlemania did not help in the least. The confrontation Sheamus had with his new challenger at the end of the match was very much old hat too, and I'm not sure why I am meant to care about this pairing or the title they will be jousting over. I've praised WWE of late for giving the midcard stories to work with, but this seems a lapse into bad habits to me and light years way from the excellent Miz/Ziggler feud.

I'm not really sure how well the Goldust and Stardust heel turn played out really. All the backstage vignettes about a cosmic key for God knows how long and then the end game is a hard heel turn because an Uso got counted out? The Dusts performed their beat down of the tag champs admirably enough, and their command of character is of course very good, but I'm not sure if the heel turn was needed or warranted, and I don't see how it does anyone any kind of favour. It looks more and more to me as if WWE missed a trick in not switching the belts to the Wyatt Family back at Money In The Bank. They could have ruled the division as magnificent hosses and had all the face teams come at them for months. This new feud between the Dusts and the Usos lacks heat, to me. I wonder if it signals a new push for the Runnels boys and a switch of the straps at Night of Champions. Difficult to see that many people being bothered though, in the same way as we were when the Wyatts were tearing it up week after week.

Call me insane, but I thought Nikki Bella did really well this week and the bitch role certainly suits her. The delivery was confident, the assault was violent enough to convince, and the facial expression of contempt was spot on. The real problem with this angle lies not with the twin that turned heel but the hero of the piece, who does not seem to be able to raise her acting game even when given a huge storyline opportunity. Her "devastated" face looked like a child doing emoji impressions in the mirror and her mic work was abysmal. However, like I always say, I'm not writing this off quite yet and quite enjoyed what I saw from Nikki tonight, particularly the ass whuppin she laid down at the end of the segment. It's still a proceed with caution storyline though.

While the initial signs for Reigns' booking changing to something more sensible were promising, he still almost won a handicap match against Kane (a twenty two year veteran and Grand Slam Champion with the company) and Rollins (Money In The Bank contract holder), before being foiled by the briefcase shot. He then avoided the cinder block fate of his former brother in arms Ambrose and chased the two heels away. It seems to me that WWE solved half the problem with Roman this week, but are still afraid to have him end a section of Monday Night Raw looking weak in any way. And that is all wrong.

Similarly, I get what they were going for with Cena being all over Bray Wyatt and going all Lesnar Lite, but to me, Bray was not the right person to use in that role. One of your brightest future stars, who has already suffered a loss of momentum following his feud with the Franchise Player earlier in the year, should not be the sacrificial lamb served up to show the audience that Cena means business. To then make that match a Teddy Tag after Harper, Rowan, Henry and Big Show got involved was kind of bizarre, and the action that followed was fairly dul, and was followed by a Super Cena destruction of all three Wyatts and some hugging of children. Some pretty odd booking all around to be honest. I think it's a mistake to be making Cena rediscover himself quite so soon after the beating. It needed to be a slower process than that.


The Need For Speed

The usual top of the hour replays of full segments from earlier in the show were unfortunately present this week, and skipping those saves a good ten or fifteen minutes of your time. I'm not sure what Los Matadores vs. Slater Gator was doing on the 'A' show, but it certainly wasn't worth watching. The definition of a bathroom break match.


In A Flat Spin




Poor Kofi Kingston. Never does anything wrong, wrestles his matches well, still over with live crowds, but still, here he is getting assigned job duties to Bo Dallas just a few weeks after it seemed as if he was about to be a part of a new, exciting stable that riffed on the Nation of Domination. Whatever nimrod backstage nixed a promising angle after two or three TV segments needs to be slowly eaten by rottweilers.


Top Gun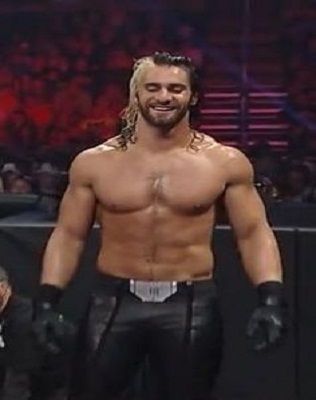 Seth Rollins has embraced his character change brilliantly since he dramatically put an end to The Shield, and his evolution into a conniving, cunning, cerebral heel has been a joy to watch. Even when fleeing from Reigns, he carried himself with a certain panache, and the enthusiastic way he bumped for his former stable mate was yet more proof of his dedication to being the best at what he does. Great promo work, great physical work. We might just have our new Triple H.


Right, that's your lot for this week guys, make sure you comment below if you have some thoughts on last night's show, or you can tweet me here:



Until next time, this is Maverick, RAWQUESTING Flyby.
REQUESTING FLYBY: Why Daniel Bryan Should Have Won The Royal Rumble & Why The Roman Reigns Apologists Are Horribly Deluded
REQUESTING FLYBY: Royal Rumble 2015 Review (with extended thoughts on some very bad booking)
REQUESTING FLYBY: The Royal Rumble Awards (A Miscellany of Matches)
REQUESTING FLYBY: The Most Stacked and Most Fascinating Royal Rumble Match In Years (Power Rankings and Crazed Theories)
REQUESTING FLYBY: Maverick's Top 10 Pay-Per-View Matches Of 2014
RAWQUESTING FLYBY (12/29/14: Now That's What I Call Monday Night Raw)