---



RAW-QUESTING FLYBY: 08/11/14 (PLUS SUMMERSLAM PREDICTIONS)


By Maverick
Aug 12, 2014 - 11:13:34 AM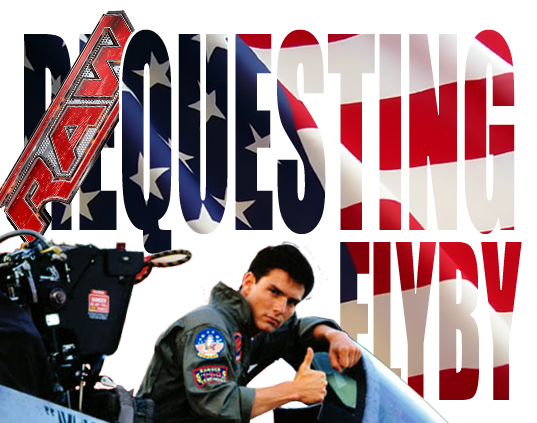 08/11/14 (PLUS SUMMERSLAM PREDICTIONS)




Welcome back one and all to to RAW-QUESTING FLYBY, the most cerebral Monday Night Raw review in the world today. Well, we just had a go home show didn't we, with all that entails, for good or ill. They are a unique beast and you can understand WWE playing safe with them nine times out of ten. For those of you new to this column, what we do is break down the segments that made me go "ooh", the segments that made me go "eh?" and the segments that would actively make me change the channel if I weren't British and watching it the next day on the internet. As an added treat this week, you'll also get my Summerslam predictions, but unlike Dolphins1925, I don't have any insider scoops, so if I'm hilariously wrong, don't quote me on them...ok, to business!

Take My Breath Away

The Lesnar vs. Cena feud, despite the grumblings from certain quarters about the inclusion of the title and the consequences that has for future booking, has been extremely well prepared by creative in my opinion. The lack of physical contact between the two has been refreshing and makes the universe desperate to see the two men lock horns in as violent a manner as humanly possible. Heyman started out the show with a textbook advocate's promo, in which he pushed the Fourth Wall by patronisingly explaining that he was there to sell the match to us. His use of "evidence" in the form of all the heroes Lesnar has previously destroyed, and the reference back to the first Cena bout where he was still troubled by diverticulitis was very nicely pitched and we also got the rare treat of Paul Heyman rapping in mockery of Cena's former character. I liked the fact that he then named the WWE ring as Brock Lesnar's house, because it gave the Leader of the Chain Gang something to rail against later in the show.

Indeed, it was excellent mic work from John Boy, who seems incredibly fired up in real life as well as in kayfabe for this match. Maybe it's just my imagination, or the fact that Cena is a good actor (unlikely) but he seems to genuinely despise the Beast and wants to prove a point about his loyalty- in real life terms- to the company he has led for the last decade. He began by parodying Paul E's trademark delivery, which was the most amusing Cena has been on the mic in some time, before stating definitively that he would not lay down for Lesnar because he doesn't deserve to hold the gold. This was some pretty ace character development; Cena knows he'll lose the belts some day, but he refuses to lose them to someone who he feels holds the whole industry in contempt. He went on to discuss the reactions he has received from crowds over the years, how that feeds him, keeps him coming to work day after day. I'm a teacher, so I definitely understand that feeling. The champ then did a little Fourth Wall pushing of his own by referencing the desire of the IWC for him to turn heel and "unleash hell". He stated conclusively that to fight a beast, you must become one...I feel we may be getting an angry Cena who throws the rulebook out the window on Sunday, which can only be a good thing. His mic game has been on point this August, now he needs to go all out in the ring to put on a classic to go with the three or four he's had already in his career.

I stated before in one of these columns, back in my CF days, that the celebration of the legends of wrestling works best when it is tied up with current storylines, for example Jake The Snake draping the python on Dean Ambrose or Vader squashing Heath Slater. Pleasingly, rather than just celebrate the Hulkster's 61st birthday, the 'E decided to make it a part of Lesnar's contempt for the industry character arc, provoking Cena to defend it. As an aside, how wonderful it was to see the likes of Paul Orndorff (complete with that Vaudevillian moustache), Ric Flair, Roddy Piper, Scott Hall and Kevin Nash in the ring together with Hogan. I marked out like heck for Scott Hall doing the Razor Ramon "Hey yo" and the much hyped "NWO reunion" turned out to be pleasingly understated. The Lesnar interruption made you genuinely fear for the old timers, until Cena's music hit, and the fact that the Beast Incarnate chose to save his violence for Summerslam was another smart move on the part of the 'E. Predicting a winner for this one is tough. WWE either has a problem juggling the publicity bonanza of a Brock title run with his limited dates, or a problem with jaded fans seeing Cena with the belt. Perhaps a middle way would be some kind of controversy that leads to a title vacation, if it weren't for the fact that the title has been held in abeyance so much over the past year. Something ultimately tells me that WWE won't be able to resist the temptation of putting the title on Lesnar for a month and pulling in mainstream hype, so I'm going to go with Brock Lesnar by pinfall.

After a fantastic job building hype for their lumberjack match on Smackdown this past Friday, Seth Rollins and Dean Ambrose again did a tremendous amount to sell their prospective contest. Rollins against RVD was a good, solid TV match that told a time honoured story of the veteran's high risk style being taken apart by the new, more technical lion in Seth. As soon as the Architect started suspiciously nosing around the packages on the ramp, you knew what was coming, but even so, Ambrose bursting out of a present to attack his former stablemate was a brilliant moment. Seth managed to escape, befitting his sneaky heel nature, and Dean got to cut yet another brilliant promo in which he told Rollins he had nowhere to escape to on Sunday and then, brilliantly, he managed to parody the $9.99 Network shill! What a genius that man is. By the way, I have no problem with the Lumberjack stipulation. It did seem puzzling at first, but the explanation of both men having pissed off the whole locker room during their time in The Shield and there being no place to hide so they have to just tear each other apart in the ring really works for me. I think they can make it work. In terms of a winner, there are arguments for both men, and I can see both of them swapping wins in the feud, but as Ambrose has had the upper hand throughout the build, I see Seth Rollins winning by pinfall with possible shenanigans.

Jack Swagger has been on one hell of a run recently, and he's going into Summerslam with a whole lot of momentum having had the match of the night against Cesaro, in a repeat of their Smackdown encounter that switched things up a bunch in impressive fashion; it wasn't just one of those lazy repeat matches you see sometimes, and the spots the Swissman and the Real American put together were very impressive, particularly the finish where Swagger picked the ankle off the top rope and applied the ankle lock submission. Really great stuff and impressive toughness was part of the Swagger package throughout. He's managed to get super over in the time since the Rusev feud began and that is great to see. Zeb's promo and Lana leading Rusev out with the Russian flag was enough to remind everyone that there is a flag match on Sunday and to me, Jack Swagger has to win the match to capitalise on his current popularity and right the wrong of Luger not winning the title 21 years ago. Rusev won't be hurt as such because a flag match allows him to lose without taking a pin or submission. I'm looking forward to the bout- it's been very well built indeed.

AJ and Paige are another pairing who have constructed a very pleasantly logical and old school pro wrestling feud. It's all about one-upmanship and the title belt. Paige distracting Miss Lee so she lost to Eva Marie of all people was a nice way of going about illustrating the mind games at work here, and AJ's barely contained rage was suddenly unleashed on the hapless Total Diva once Paige had left. Eva Marie took a real beating and therefore both AJ and Paige look good going into the pay-per-view. I see these two playing hot potato with this belt for the next few shows, so I'll take Paige to win by pinfall, possibly with a handful of tights or some kind of cheating.

Finally on the things that I loved for this week, Miz and Ziggler once again managed to keep the Intercontinental Title visible and relevant, which is always good to see. Ziggler and Slater managed to put on a fun match whilst the Awesome One did some decent heel commentary at ringside, getting something of a cathartic beat down when he tried to interfere, leading to Ziggler getting counted out. This match is pretty hard to call in that Dolph is starting to pick up momentum again, but the fact that Miz has only just won the belt and is working into his gimmick so much tells me that he will probably end up having a Honky Tonk Man kind of run with the gold, so I'll plump for The Miz by pinfall

Highway To The Danger Zone

I am deeply worried about the way that the Roman Reigns push is progressing. They seem to have taken a man who was on top of his game and effortlessly cool and made him into a super babyface clone build-a-wrestler, and I cannot express to you all how much of a shame that is. There is still time, of course, to rectify the problems with the Roman Empire, but these early stages of his push are critical and I fear that WWE are in massive danger of sparking a mass backlash against him. There is no way that one single wrestler should ever be regularly booked to get the better of two opponents, even if those two opponents are semi-jobbers. Watching Reigns go into his Superman punch/spear routine with Axel and Ryback was actually kind of disgusting. Yes, they got some hurting on him first, but the super comeback was just no fun at all. I like Roman Reigns, and I'm pulling for the guy to do well in the position he's been placed in, but booking like that will do him no favours in the long run. Babyfaces are meant to struggle and win in adversity...what adversity has Reigns suffered of late other than one beatdown that was pretty much no sold by him a week later? For the sake of his character and future development, the former Shield man should lose on Sunday, but unfortunately, I don't see WWE having the balls, so it's Roman Reigns by pinfall Let's just hope Orton has his carrying boots on and that it's a great match, unlike that boring effort he and Sheamus turned out tonight. The Celtic Warrior looked rusty and Orton looked bored. Then again, that pairing have history in stinking out the joint (see the Izod Center crowd the night after 'Mania XXIX) so maybe we shouldn't read too much into a safe TV match before a PPV.

Meanwhile, the up-to-this-point flawlessly booked Brie vs. Stephanie storyline took a horrible turn for the worse last night. The extra complication of an adultery accusation was just not necessary to the narrative in any way whatsoever, and although it puts over the mind games and Machiavellian nature of McMahon, it was terribly done really, with an extra who couldn't act and a Brie reaction that didn't convince, though it was, I suppose, interesting to see her bust out the Yes Lock on Steph. It was all leading, of course, to the arrest of Brie for assault on Megan, and the Principal Owner's heel work was again top notch, but the supposed officers reading rights off cue cards was horrible to watch. All in all, it was a rivalry that peaked a week earlier and was un-necessarily muddied by this week's additions. The story dictates babyface redemption here, so I'm taking Brie Bella to win by submission. Let us hope that they don't drag this out past Summerslam.

Finally, in the angles that could have been better served this week, the Jericho and Wyatt sit down came across oddly to me. After weeks of sneak attacks, why would Y2J volunteer to have an intimate chat with the man who has continuously brutalised him? And why get rid of Cole the moderator from the beginning when his presence might have steered it towards some kind of direction? As for what was said, I thought it was typical Wyatt really; some compelling statements and some waffling. He hasn't hit that Mankind sweet spot quite yet, people. Y2J's response was effective, referencing his many faces over the years and his aim to be the first person to leave Wyatt speechless, but overall, the segment didn't really work, even though I credit Creative for trying something a little different. We all know that Jericho is here to put Bray over, so it has to be Bray Wyatt by pinfall without the help of his Family, who are banned from ringside. Should be an interesting bout.


The Need For Speed

As this was the go home for a major pay-per-view, I'm pleased to report that every segment was at least relevant, so the only skipping you'd need to do is with the top of the hour replays of things that already happened. If only that were the case every week eh?


In A Flat Spin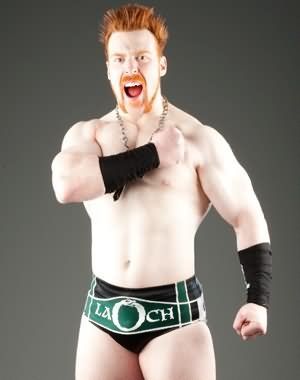 What is the point of being Sheamus right now? He's had such protective booking down the years that he seems too formidable an opponent for most heel midcarders, so his US Title run has been entirely pointless, particularly as he hasn't been defending the thing. At the same time, he's not on the level of Cena, Orton, Lesnar, Reigns and so on, and doesn't have the freshness of a Rollins or Ambrose. Having spent time in Ireland getting a rest and recuperating from some knocks, he appeared tonight and it was obvious how much he hadn't been missed. The man is staler than a month old loaf of bread, and badly needs a change.


Top Gun




I have to say that John Cena's mic work tonight was absolutely top notch, exactly what you want your number one babyface to be delivering six days before the second biggest show of the year. He spoke with passion, conviction and heart, and did not resort to cheap insults or goofiness. When Cena plays it straight, his big fight hyping ability is second to none, and he made me damned excited to see him lock horns with the Beast Incarnate. A deserved victory for the Cenation Leader, despite his horrible new merchandise.


Right, that's just about it for this week, so if you have any thoughts on Raw you'd like to share, comment below or you can find me on Twitter by clicking this here button:


REQUESTING FLYBY: So How Do I Feel About Wrestlemania XXXI Now?
RAWQUESTING FLYBY: 02/16/15 (PLUS FAST LANE PREDICTIONS)
RAWQUESTING FLYBY: 02/09/15 (An Enjoyable Episode...But What Are They Doing To Roman Reigns?)
REQUESTING FLYBY: The Definitive Match Review History Of The February "Title Shot On The Line" Match
REQUESTING FLYBY: A Textbook February PPV Move From WWE...But Are They Playing With Fire?
REQUESTING FLYBY: Picking Up The 'Mania Pieces (It's All About The Undercard Now)
REQUESTING FLYBY: Why Daniel Bryan Should Have Won The Royal Rumble & Why The Roman Reigns Apologists Are Horribly Deluded