---



RAW-QUESTING FLYBY: 08/04/14 (PLUS INTERNATIONAL WWE NETWORK THOUGHTS)


By Maverick
Aug 5, 2014 - 9:30:25 AM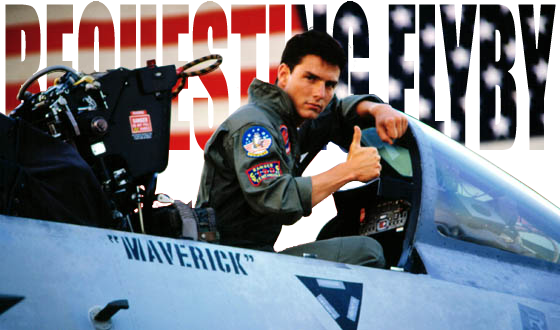 08/04/14 (PLUS INTERNATIONAL WWE NETWORK THOUGHTS)



Welcome back dear readers to RAW-QUESTING FLYBY, your newest fix for Monday Night Raw discussion and analysis. I am personally pumped for this run into Summerslam and feel that the company are doing a great job hyping it and building the matches. Lots to talk about this week, so I won't delay you any longer. Just a reminder that I start with the good, progress to the parts that I was on the fence about, and finish up with the plain skippable, before naming an MVP and LVP. This week, I'll also be taking you through an international perspective on the WWE Network roll out. But first…

Take My Breath Away

The opening segment this week was excellent I thought; people sometimes complain that the Authority starting off episodes gets samey, but there's a very good reason why WWE use them in this role and a very good reason why late 90s WWF did...it gives a proper structure to the show and gives the audience a menu of what is to come in the show. It essentially stops Monday Night Raw feeling like a random collection of events and matches. The point is, the kayfabe show runners have planned it. I also loved the blurring of the fourth wall with Triple H shilling the Network by repeating $9.99 so often that the crowd started to chant it back! It started out as a heel move and became an effective bit of advertising. Nicely done. The visual of Seth, Randy, Kane, Steph and Trips in the ring together as The Authority was a great throwback to the days of the Corporation and the Corporate Ministry, and also changed things up from it just being Stephanie and Hunter.

Meanwhile, the absence of Lesnar and Cena was not keenly felt in my opinion. The video package was, in some ways, more effective than a face to face confrontation. While Brock on a live mic has never been the greatest of propositions, when interviewed in a studio setting, he can be a much better interview. Playing up his mercenary, ass kicker persona, some of the lines written for him "I enjoy hurting people," "Everybody knew I would defeat The Undertaker, they just didn't want to believe," and "I'm going to leave him in a pile of blood and urine and vomit." were extremely impactful and ensured that the aura around The Beast Incarnate is being kept up. It was a nice change of pace, frankly, and Cena similarly seemed refreshed by not being in the middle of the ring with a microphone. His passion for the business, which can come off as phoney in a live setting, actually came across really well I thought. I liked that they brought up the 2012 Extreme Rules match and also that they plugged the repeat on the Network that followed Raw. Feud well advanced and no clichéd brawls, which is what I was looking for to be fair.

The very best events of the night were those involving Seth Rollins and Dean Ambrose. These two have been the highlight of each and every show ever since the break-up of The Shield and they show absolutely no sign of slowing down. I could honestly watch three hours of Raw, an hour of Main Event and two hours of Smackdown that was only them, each and every week, and never get bored. Six hours of Ambrose and Rollins per week, WWE, can you fix that for me? Now that's what I would call a supershow! The Lunatic Fringe and The Mexican Aristocrat put on a beauty of a TV match with some off the charts psychology; with it being a Beat The Clock Challenge, Ambrose went for many early covers and roll ups, knowing that a quick victory was essential. Meanwhile, Del Rio did what he always does, and does so well, wrestle a stiff, technical match designed to wear down his opponent's arm before applying the armbreaker finish. Of course, in Dean's case, the shoulder strapping is a bullseye to his submission specialist of an opponent (it really is becoming a Bob Orton cast situation isn't it?!) and a great worker like ADR doesn't forget that it is the storyline focus of his offense, as can all too often be the case with some wrestlers. I was delighted as always by Ambrose's plucky babyface performance, how he takes punishment, how he springs back into life to get the crowd hot, the unique nature of much of his offense. He seems to be adding things to his game all the time, like the tornado DDT that had me practically out of my seat. I was particularly delighted to see a Beat The Clock match actually go fifteen minutes; I always hated it when normally competitive workers would get squashed in four minutes just because it was a Beat The Clock situation. That always seemed like a giant logic hole to me. The finish, when it came, was so well put together; having failed to get Dirty Deeds from his usual left hand side due to the injured arm, The Lunatic Fringe spun out of the cross armbreaker set up to hit it from his right hand side. Again, magical psychology.

With the commentary team talking up how fifteen minutes plus would likely be an uncompetitive time, you kind of knew that shenanigans were around the corner, but even so, the replacement of Rob Van Dam with Heath Slater made me think that maybe they were going to give the stip choice to Rollins' character. It was a great piece of Authority trolling to have RVD come all the way out only to be replaced and by a jobber at that. However, it seems that WWE have something in mind for Slater. He didn't get released alongside his 3MB stablemates and all the legends that worked with him in the lead up to Raw 1000 praised him to the skies. He's just started a fun tag team with Titus O'Neill and he did well in the Intercontinental Title Battle Royal. It may be worth keeping an eye on Slater in the midcard over the next few months. I loved the crowd pop when Seth's arrogant offer to allow Heath to get himself counted out was refused and the ginger assassin nailed The Architect with a right hand. The two men had a fun little match going on, but it was sent over the top by the arrival of Ambrose, whose sheer presence and charisma created magic. All he had to do was stand around in that awesome grey leather biker jacket, but then he started messing with the Money In The Bank briefcase and things got really fun. It was kind of year 2000 Chris Jericho stuff in a way, and Dean pulled it off with such impish, causal glee that he had me roaring with laughter. The distractions eventually allowed Slater to get the roll up win, which bodes well for him I think, and also allows Ambrose's character to be picking the stipulation for Summerslam. Can't wait to see what that is…I wonder if the briefcase will end up being up for grabs?

The Jericho/Wyatt feud has almost been low key so far, but I like that, as it stops Bray being overexposed as he was during the Cena programme. Y2J's bout with Rowan on Smackdown was an excellent, hard hitting contest that ensured the big man would be absent from Bray's corner at Summerslam, and so the Fozzy frontman taking on Harper promised similar results. In the event, we got some really good action from Harper and Jericho (the fact that Harper busted out the Michinoku Driver was a cause for huge joy!), but it was cut short by shenanigans in a way that the Rowan match wasn't. While that was a shame in a sense, at least we got a new heel move from Bray, with the thumb spike bringing back memories of Umaga's dominant run when he first entered the company. Wyatt drawing the DQ was an interesting idea, with the confidence of Bray perhaps indicating a hubristic character flaw that faces can exploit, for Rowan and Harper, his family, have been an integral part of his success, and competing without them is new ground for the prophet.

Finally on Take My Breath Away this week, we take yet another bow to Stephanie McMahon. Oh, how magnificent was she in that final segment? Calling Daniel Bryan a "puny hippy dippy husband" was a great way to keep the link between the Bella and her main event partner high profile, while Brie referencing all the other workers The Authority has punished over the past year created impressive continuity. However, the high point was still to come. Steph whacking Nikki was mark out enough, but combined with Hunter trapping Brie behind the desk while his wife used the Pedigree on Nikki? Genius. And then Brie getting a Pedigree too? Magnificent. The best thing was that Stephanie performed the move in picture perfect fashion. Anyone who follows Steph and Trips on Twitter will have seen the pictures of them training together for the match, and it seems that The Game has been passing on wrestling moves as well as weight training tips. Just a great end to the show. Who would've thought two consecutive Brie-centric closing segments could be so successful?


Highway To The Danger Zone

While last week's Randy Orton beat down of Roman Reigns reignited my interest in that particular feud, this week's events conspired to lower my expectations a little. When Roman was in The Shield, his mic work was much underrated in my opinion, but its success was predicated on it being part of a triple harmony...Ambrose would handle the meat of the subject matter, Rollins would add some arrogance and confidence, and Reigns would deliver the coup de grace having been well set up by his stable mates. He didn't say much, but it had tremendous impact because he has natural charisma. Exposed as a singles star, his mic work and character development has been slight to say the least. Much of this is not his fault, since he has pretty much been booked just to win matches and tell us that he's good at wrestling. Last week's vulnerability was a step in the right direction, but this week, we took a step back, since he did not even sell Randy's beating. He flat out said that he took Orton's best shot and here he is. To then go and comprehensively beat Kane in a last man standing match completely undid the good work of last Monday. Reigns' spear is great, of course, but keeping Kane down for a ten count? Get out of here. This is a match type where someone is supposed to be so broken that they can't even get up (see Jericho vs. Triple H from 2000 or Randy Orton vs. Triple H from 2007) but that might as well have just been a normal match. A normal finisher should never, ever finish an LMS match. Period, as my American readers would say.

Now, moving on, the WWE App has been far less of a high profile annoyance on Raw than what it used to be, but over the past month or so we've seen it become so again, but in a different way. Starting a match in the commercial break and then finishing it during the commercial break? What in the blue hell is THAT? Now, I know that Rusev and Lana confronting Swagger and Zeb was the meat of that segment, but if that was the case, why have the Bulgarian Brute wrestle at all? I did enjoy what followed between Lana and Zeb, and Rusev using the flag to beat Swagger was a nice visual reminder that they're going to have a flag match, but I kind of feel like this feud is ready to go. I'm anxious to see it, as I've been hugely invested in the programme, but they may have peaked a little early in terms of heat, and are now recycling segments somewhat, with Swagger and Rusev swapping advantage each time (Jack had the better of it last week). I'm not condemning the segment by any means- it was well done- but maybe something more original needs to happen on the go home.

Similarly, Ziggler and Miz didn't get enough time to advance their feud conclusively; Miz offered some excellent heel colour commentary and has committed brilliantly to his new gimmick, but there wasn't much new there. Zigs got very little time with Cesaro- when everyone knows they could have torn the house down- and won with a Zig Zag "outta nowhere". Miz then got in the ring with the belt only to almost get superkicked in the Moneymaker. Fun, but nothing luminous. I enjoyed that section of the show for what it was, but it could have been so much more. Thankfully, these two will get time on Smackdown over the next couple of weeks to advance things properly; that's why the blue brand is still important.


The Need For Speed

First thing to skip this week was the replay of the entire Brie vs. Steph segment from last week. No need to insult audience intelligence like that, WWE. That time could easily have gone to Zigs and Cesaro or Harper and Jericho. Secondly, Damien Sandow's weekly job out was to Mark Henry this week and was based around him coming out in the college football colours of Texas' rivals from Oklahoma. Just no point to any of that at all. Bo Dallas and R Truth are currently stuck in a loop of matches and beat downs, and essentially ended up doing the exact same thing they did on Smackdown. Ironically, I'm kind of interested by the feud, but to continually repeat the same situation is a bad midcard habit that I thought WWE were training themselves out of. No need to see that bit if you watched Smackdown, essentially.

I started out interested in Goldust and Stardust, but that has dissipated over the weeks of having the same tag match and then the weeks of them looking for the "Cosmic Key" and wearing wizard hats backstage. Now they seem to have gone back to beating poor Rybaxel in identikit tag bouts. No need to see it folks, you've seen it already. I was defending the WWE handling of the tag division until recently, but I fear I may have been wrong to do so! Finally on your list of unnecessary nonsense this week is Diego vs. Fandango, featuring Summer and Layla's latest trip to the dressing up box. You know, I'm pleased that Primo Colon is finally getting to win some matches, as he's a talented guy, but I feel sad for Fandango, who had actually developed into a very solid midcard talent. This may not be a popular opinion, but I think he deserves better.


In A Flat Spin

Poor old Kane has been completely emasculated since Bryan went on hiatus, and has now handed in his mask again, which can only mean Glen Jacobs is finally off to film See No Evil 2. I have always been a fan of the man in the ring, and think that the amount of flak sent his way has been ridiculous, but WWE's yo-yo booking might finally have completely finished him off as a major player. He's had a brilliant career, it would be a pity if him being kept down for ten by a spear was the last act of a man who debuted the gimmick by ripping a cage door off its hinges.


Top Gun

Dean Ambrose is the most creative, engaging and compelling character in professional wrestling today, and his Attitude Era style of behaviour and brawling is sending arenas wild. His feud with Rollins was brilliantly handled tonight, and the episode with the soda, popcorn and cowboy hat was comedy gold. The man is a genius.


BONUS! WWE NETWORK INTERNATIONAL ROLL OUT THOUGHTS

It's been an interesting week for us international fans as the conference call to investors last Thursday revealed that the WWE Network is going to be rolled out around the world much earlier than anticipated. I can only imagine that this is because of the sluggish subscription growth in the US, where only an extra 130,000 buys have materialised. From the moment it was announced as an over the top digital subscription service, I have been extremely excited by the prospect of its arrival here in the UK, but that excitement was complicated by the news of the Canadian screwjob partnership with Rogers.

For Canadian fans, this must be a huge blow. Rather than being offered the full digital service of on demand pay-per-views and TV shows of the past, they will be receiving more of a WWE flavoured cable channel with some of the unique WWE Network features. This is what the WWE Press Release said: "Rogers will be the exclusive distribution partner of all WWE pay-per-view events throughout Canada and will sponsor an application to the CRTC to bring the popular WWE Network to Canada. Starting August 12, a preview of WWE Network content, including live WWE pay-per-view events, groundbreaking original series, live in-ring action, reality shows and a video-on-demand library, will be available on a subscription basis on Rogers Channel 512. Rogers will offer this WWE Network content preview subscription to all cable, satellite and IPTV providers across Canada." I can only imagine that Rogers must have offered WWE a large amount of cash upfront to be the exclusive carrier of the Network in Canada, and this is why the deal has been done in this way. Otherwise, it would be a very strange decision, since the whole appeal of the Network in its over the top form is that fact one can access it outside of the traditional cable model. Tablets, consoles, PCs, and so on are platforms that allow American fans to watch WWE without having to subscribe to a costly cable package. This seems to have been denied to Canadian fans, at least as things stand.

When asked about this in the conference call, Vince McMahon was paraphrased as follows: "Canadians look at things a bit differently. They're happy with the deal but wouldn't go into terms. Vince called it an offer they couldn't turn down. They do plan on eventually launching an authenticated version of the app in Canada so it has the same look and feel that we have here. Rogers could have advertising on that authenticated app." Now, I don't know enough about Canadian attitudes to over the top digital services vs. traditional cable services to contradict Vince on this one, but the phrase that stood out to me was "an offer they couldn't turn down". Rogers must have offered major, major dollars to win a franchised version of the Network. It certainly seems that this won't be a good deal for Canadian fans; I've even read that Rogers doesn't even serve all areas of the country, though my Canadian readers would need to confirm that for me. Something tells me a lot of Canucks will be using an unblocker to get the US service…

The reason why the announcement of the Rogers deal concerned me as a UK fan was the prospect of something similar taking place involving Sky Sports. Since 1989, Sky has been the home of WWE Programming here in the UK (free-to-air Channel 4 briefly showed four PPVs out of twelve and Sunday Night Heat in the late 90s/early 2000s) and the TV deal for Raw, Smackdown, Main Event, NXT and pay-per-views has just been renegotiated. WWE were reportedly very pleased by the deal. Obviously an over the top digital WWE Network launch over here would lead to massive cannibilisation of Sky Box Office's pay-per-view sales, so the question of whether Sky and WWE may have cut a Rogers style deal has been raised in several sources I have read. This would be a disaster for us UK fans as much as the Rogers deal is for Candian fans. Cable TV/Internet packages in the UK that involve a sports subscription come out at around £70 per month. If the Network became a further Sky Sports offering that charged the current pay-per-view price of £14.99 per month, that would be both unfair and make poor financial sense, particularly if the On Demand content was limited in some way. $9.99 converts to £5.92 in sterling; we should be offered the full over the top version of the Network for around that price point. Netflix UK is currently £5.99 a month, about to go up to £6.99 per month, to give you a comparison. Given the size of the UK market to WWE, they would be suicidal to not offer us a product that UK fans are itching to get ahold of. I'm convinced that UK fans, if offered the US version of the Network, would cause a huge spike in subscriptions for Vince and company, less so for a compromised Sky version. Again, that would lead people straight to the unblocker and the torrent sites.

Thankfully, last night's news, though vague, was positive, if one reads between the lines. JBL said this "I live in the Overseas British Territory of Bermuda, and all my UK friends are asking me, when are we going to get the WWE Network in the UK? And I'm here to tell you, huge announcement, October 1st, WWE Network available in the UK." Now that sounds very promising, as if we'll be getting the full over the top service. The fact that the Network is launching in a week's time in 170 other places but us Brits still have to wait until October is rather rum, and I guess it's that wait for more news of how to get it that is still making me a little jumpy about what form we will get it in. All the WWE website is saying right now is this: "WWE Network will be coming to the United Kingdom by October 1st. Please check back for updates periodically." Damn them! We certainly will be checking back, and if we don't get the service being offered to Australia, New Zealand, The Netherlands etc…there will be a lot of pissed off UK fans. Looking at the availability in Australia for example, the website states that the Network will be available through the app on the following the devices: Apple TV, Playstation 3, Playstation 4, X Box One, X Box 360, Kindle, iPad/iPhone, Android devices and Roku. That is exactly what we want. It does seem strange that the Aussies won't be getting the Network through laptop/PC, but other than that, it seems a no brainer for you Aussie fans, and all the other lucky nationalities, to subscribe right away.

In conclusion, it's going to be a nervy few weeks for us UK fans waiting to see what form the Network takes over here. The evidence seems to be pointing in the positive direction of an over the top digital streaming service right now; I hope that will be proved the case. Anything else will be cause for a riot!

This is Maverick, requesting flyby!

For Raw chat, WWE Network chat or anything else, hit up the comments below or you can find me on Twitter:


REQUESTING FLYBY: Five Ways WWE Can Re-Invest Me In The Wrestlemania Experience
REQUESTING FLYBY: All In All, A Very Mediocre Year For WWE. So What Next?
REQUESTING FLYBY: WWE Has Not Got Enough Credit For A Fantastic Weekend Of Wrestling
REQUESTING FLYBY: One Step Forward and Two Steps Back: Welcome To WWE in 2017
REQUESTING FLYBY: Five Changes WWE Must Make To Restore Fan Confidence
REQUESTING FLYBY: No Mercy - A Playlist
REQUESTING FLYBY: It's Time To Retire The Money In The Bank Briefcase