---



RAW-QUESTING FLYBY: 07/28/14


By Maverick
Jul 28, 2014 - 11:38:13 PM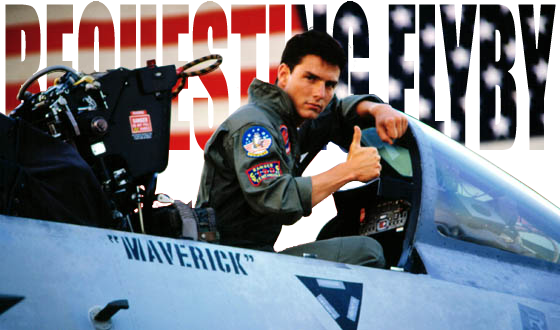 07/28/14



Welcome dear readers to the first main page edition of my Raw review column RAW-QUESTING FLYBY. For those of you who never got to see one of these in the Columns Forum, I break down Monday Night Raw into those elements II found to be very effective, those I had mixed feelings about and those I flat out wished I had skipped, as well as taking a look at the most and least valuable players of the week. It's an interesting time in WWE right now and the Summerslam card appears to be shaping up nicely, so I was optimistic that we could get a very good show tonight. Happily, I was right, as you'll see. Let's get on with things, shall we?

Take My Breath Away

Who knows what WWE has in mind for Cesaro, given how much they have flip flopped on the guy since Wrestlemania XXX, but he remains an elite in-ring competitor, and if you read my mid-year MOTY round up a couple of weeks back, you'll know that I named the first meeting of Cena and Cesaro my TV bout of the year so far. The follow up did not quite meet the lofty standards of its predecessor, but it was nevertheless excellent fare for a Monday night with a decent story told- the Swiss Superman trying to prove that the champ is not a wrestler but a "walking billboard"- and some enjoyable strength and reversal spots that took advantage of the natural chemistry the two seem to have. After all the nonsense about Cesaro not doing the swing anymore, he went for it during the contest, twice, putting it on successfully once. The deadlift suplex is now something Swiss Death uses regularly so it perhaps did not have the impact it did the first time he busted it out back in February, but it remains a mightily impressive visual. I also enjoyed the use of an ankle submission from the former Heyman Guy and his landing on his feet from the AA, something he did more smoothly than either Ziggler or Punk ever did. The series of big boots was a fun change of pace, and the final AA off the second turnbuckle showed the drastic measures John Cena had to take in order to dispose of his midcard opponent. Nice to see the Franchise Player performing at that level in the ring again, and good to see Cesaro get some time to show his quality, following on from his exceptional outing with Dean Ambrose on Smackdown last Friday.

Paige continues to knock her heel turn out of the park, modelling it on 2011 Christian and doing so marvellously, exuding more confidence on the mic with each passing week. The small touches, like the skipping parody and the insistence on being AJ's friend help to cement a turn which at the start was physical. AJ was her usual genius self on the stick, from her calling Paige a "Casper looking crumpet" to the point where she got deadly serious. I absolutely loved that they played into the history of Miss Lee HATING being called "crazy" and snapping on the Englishwoman. It was a refreshing change to have the heel here ultimately escape the revenge beating, and the final gambit of having Paige say "calm down AJ!" from the ramp really ended the segment on an interesting note. Both women are taking this storyline incredibly seriously and it's great to see WWE investing in a Divas storyline to this extent.

Triple H really brought his 'A' game to his promo work over Stephanie McMahon's kayfabe incarceration last week, lacerating the crowd for laughing about his wife's misfortune, much to their delight. The fantastic acting ability of Steph was once again a joy to behold, the tears welling in her eyes, failing to meet the gaze of the onlookers in the audience and hesitant over taking the mic to speak. If there's a better performer from an acting point of view than Stephanie McMahon right now, I don't know who they are. Bringing out long time enemy Chris Jericho was a fantastic move too, bringing back brilliant memories of the Attitude Era. Singing 'Bad Boys' got a hyped crowd even further involved in the segment, and The King of Kings' reaction was right on point with his recent Reality Era fourth wall pushing persona. Jericho then pushed the question we were all asking ourselves last week: why did Trips not follow Stephanie to the station? Chris then brought back the classic 2000 line, one of my all time favourites, calling the female half of the Authority a "filthy, brutal, bottom feeding trashbag 'ho" before Seth Rollins blindsided him. As most of you will know, along with Mazza, I am currently writing a history of the Attitude Era, and seeing three of its All Stars going at it on the stick was a real treat. Best of all, the question of why The Game didn't go to save Stephanie last week is still unresolved. Interesting.

Even though they had their minutes together inexplicably cut by various irrelevances happening before they got to lock up, Jericho and Rollins delivered the kind of quality TV match you'd expect them to. The exchanges were crisp- I loved Y2J's springboard shoulder block to the outside- and Rollins' aggression was very well realised indeed, particularly the bite to the forehead (Luis Suarez gimmick anyone?) and the STO headfirst into the turnbuckle. As the match sped up, there were several sweet counters and missed signatures that got the blood pumping, particularly the cat like agility of Rollins landing on his feet and flipping straight into the enziguri, followed by his springboard into the Codebreaker counter, which was very sweet indeed. Bray and his goons then arrived to take Jericho out. Simple but effective. I hope that Wyatt gets some mic time on Smackdown and that the Y2J/Rollins combination get another go at each other with more minutes to play with.

Whoever would have thought an episode of Monday Night Raw would be closing with a Brie Bella segment, even one driven by Stephanie? It was presaged by yet more excellent stick work by McMahon, trying to elicit kayfabe sympathy for her by mentioning her children at summer camp and play dates. Brie was her usual wooden self to begin with of course, but somehow, through a combination of D-Bry and Steph, Brie has gotten over to a degree, and the crowd popped for her demand to be reinstated, breaking out into the YES chant associated with her husband, and also reacted positively for her asking for a match with the Authority figurehead. Steph turned on the waterworks again at this and heeled it up like her dad in saying she wouldn't "lower herself" by facing Brie in the ring, before finally agreeing tearfully and knocking Brie the hell off the apron! Fantastic work all round, and the obligatory appearance of the ring agents to separate them was a lot of fun too. Just one question...why did Brie's white tuxedo jacket have a big hole cut out of the back?

The Rusev/Swagger programme was very well advanced this week in my opinion. Lana's promo was one of her best yet, particularly the use of the phrase "rotting Empire" and the use of George W. Bush's photo as an illustration of America electing poor leaders, a great heel move in Texas, and another example of how WWE have harnessed cheap heat so well with Lana and her "big dumb dancing bear". Zeb's response to the Ravishing Russian really amped up the crowd with the repetition of "we the people" and the discussion of what the flag means to America, while the impromptu brawl, which Swagger ultimately got the best of, got the crowd chanting "U-S-A" like it was 1984. The flag match rumoured for Summerslam certainly seems a lock now, with both national emblems heavily featured in hostilities. I am very much looking forward to seeing that. I mentioned in the All Star Fact Or Fiction here in the columns section that I believe WWE have once again rediscovered the art of midcard storytelling, and this feud is the poster boy for that belief.


Highway To The Danger Zone

The opening promo exchange between John Cena and Paul Heyman is probably a decent indication of what we can expect in any of the "Brock-less" weeks leading up to Summerslam. It went on a bit too long for comfort and pushed all of the Cena and Heyman by numbers buttons and yet still managed to do a decent job in hyping the match. In fact, I felt that it got better as it went on; as soon as the Franchise Player started talking about passion for the business, my interest picked up, and his reference to the advocate's former life running ECW was a cute move. The problem is of course that these days, it takes John boy a good ten minutes of talking before he hits that gear when he becomes interesting.

Randy Orton, meanwhile, is never going to be the best hand on the mic, but his interaction with Triple H managed to smooth out the storyline awkwardness of Orton being in line for a title shot but suddenly being bumped by Lesnar. The match between Reigns and Orton is I think an important stepping stone in the development of the third generation superstar, but the fact that neither man is at his best with microphone in hand could make the build up between them somewhat awkward. I suppose we shall see. The prospective Reigns vs. Kane match being thrown out due to Orton's attack on the former Shield man on the way to the ring denied him precious singles minutes with a veteran, which is the opposite of what he needs. Right now, the big man needs as a many one on one bouts as can feasibly be given him. That seasoning will be vital as he moves forward as a top guy, so I was disappointed not to see Reigns and The Demon go toe to toe. On the plus side, few performers issue a punishment beating with the compelling vindictiveness of The Viper, and this one ticked all the boxes, from crash barrier draped DDTs, to steps shots, to the obligatory RKO on the announce table. The fact that it didn't break the first time was brutal, the fact that it did the second time made for an impressive visual. So, not good for Roman's development, but good for the advancement of the feud.

We've grown used in what we might term the "Shield era" to stellar six man tag matches, so much so that perfectly serviceable affairs like the one Ziggler and The Usos won against Rybaxel and The Miz unfortunately pale a little in comparison where once we might have nodded to ourselves and thought "that was pretty good". Other than the Ziggler hot tag and the finish, there was really nothing to write home about, and the Intercontinental Title feud was not much advanced, although it is at least clear that Miz and The Show Off are on a collision course for Summerslam, which is definitely a good thing. The presence at ring side of Big E, Kingston and Woods was not quite the exciting follow up to last week's seeming Nation reboot I was hoping for, but I am at least interested to see where they go, so I'm going to stay invested in that group for now.

As much as I enjoy the Bo Dallas gimmick, it is perhaps time for him to be involved in a more meaningful feud, which is why I find it sort of strange that they chose to advance the character by having R-Truth roll him up to end "The Streak". While him snapping on Ron did allow some nice heelish sneak attack action, there's not a lot of scope for development there while he's facing jobbers, even if he is now going to lose the odd match to them. I suppose the follow up is key, but my instinct is that it's time to get Dallas doing something on pay-per-view.

The Need For Speed

I'm afraid that watching Damien Sandow dress up as different characters each week and get jobbed out is too rich for my blood. I know that some have said things like "at least he's still employed" and "comedy is important to the product" but when I think about where the man was at last year's Summerslam, putting on a midcard barn burner with Cody Rhodes after winning the Money in the Bank briefcase, it makes me want to weep. WWE then made matter a hundred times worse in my view by bringing out Adam Rose with the detestable contents of the Exotic Express to squash him in thirty seconds flat. In what world is Rose more valuable than Sandow? It literally boggles my mind. Your correspondent watches every moment of Raw for these columns out of journalistic integrity, but were I watching as I do when not writing these reviews, that is, the next day, I would have fast forwarded that segment without a moment's hesitation.

Other than the rather pleasant sight of Summer Rae dressed as a bullfighter/pirate wench (the costume seemed half and half), the Fandango vs. Diego match was pretty much a waste of time too. This is the problem with three hour Raws.

While we're talking about things we'd skip, can I also throw Nikki Bella into the mix? Please never, ever let her speak on TV again please.

Meanwhile, the "Cosmic Key" skits started out entertainingly, but are now quickly disappearing into the backsides of Cody and Dustin. It's getting self-indulgent now chaps, time to move it on.

Finally, I'm sure that the world was just DYING to see more Naomi vs. Cameron, or at least I must assume so from the fact that WWE decided to infect my eyes with an Alicia and Cameron vs. Naomi and Natalia tag match with about as much heat as a glacier. Skip if you can.

In A Flat Spin

Poor Damien Sandow can't buy a win at the moment and seems to have no realistic prospect of stepping out of jobber hell. Some are saying that he should be grateful to be employed...if I were the former Idol Stevens I would be looking up Jeff Jarrett's phone number. This is ritual humiliation right here.

Top Gun

Only one real choice for the top award this week, as Steph's command of her character, ability to draw heat at the drop of a hat and generalship of that final segment with Brie Bella all showed how valuable she is to the onscreen product. If you think authority figures are old hat, I really don't know what to tell you. Monday Night Raw without Stephanie McMahon is unthinkable to me right now.

Well folks, that's all from me for the evening. It's 4:43 AM as I type this and time for bed! Remember to read the latest Fact or Fiction (part 1) a couple of lines below this in the columns section (it features me, hurrah), remember to share your thoughts on this column below in the comments and until next time we meet...this is Maverick RAW-QUESTING FLYBY.

FOLLOW MAVERICK ON TWITTER:


REQUESTING FLYBY: Modern Day Wrestlemania Represents Everything That's Wrong With WWE
REQUESTING FLYBY: The Weekly Buzz 24/02/18 (Monday Night Rollins, Defending Smackdown, The Future Of The Brand Split)
REQUESTING FLYBY: The Weekly Buzz 100218 (Is 205 Live A Glimpse Of WWE Run By Triple H? Elimination Chamber A Snooze? Smackdown Booking Chaos AND MORE
REQUESTING FLYBY: The Weekly Buzz 31/01/18 (Rumble Chat, Ronda Rousey, Too Much Female Nostalgia? AND MORE)
REQUESTING FLYBY: Five Ways WWE Can Re-Invest Me In The Wrestlemania Experience
REQUESTING FLYBY: All In All, A Very Mediocre Year For WWE. So What Next?