---



REQUESTING FLYBY: Chyna's Death Is A Stark Reminder That A Pro Wrestling Career Can Have A Tragic End


By Maverick
Apr 21, 2016 - 8:32:39 AM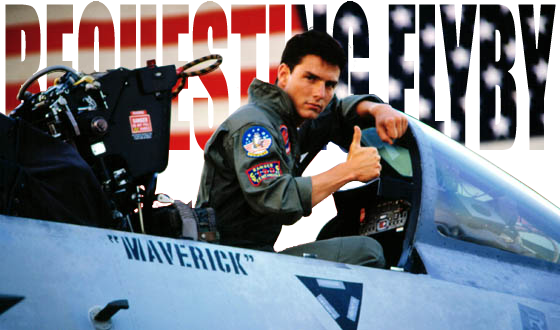 Chyna's Death Is A Stark Reminder That A Pro Wrestling Career Can Have A Tragic End




April 20th has been a memorable date to me ever since the death of 'Ravishing' Rick Rude on that day in 1999. Yesterday I put a tribute post to Rude up on Facebook, as he was the first favourite wrestler I ever had. When I posted that last night, I had little idea that hours later, Joanie Laurer, who we all knew as Chyna, would also pass away on April 20th, only eight days after ECW Original Balls Mahoney. Truthfully, her early death would not have been a shock to anyone who knew her history post 2001, but the pain of losing these wrestlers we grew up with at such a shocking rate is something which really never lessens for any of us. My first thought this morning when I read the news was that perhaps we may be finally nearing the end of the epidemic of early deaths of performers from the first three big modern eras of the sport. Watch the first eight Wrestlemanias and see how many of the workers on those cards are still with us. It's truly a sobering thought. Watch a couple of The Attitude Era Royal Rumbles and the same thing becomes apparent. Pro wrestling has to fix what so often happens to those who climb in the squared circle when their star fades. The recent 'Resurrection of Jake The Snake' film, along with 'Beyond The Mat' from the late 90s should be required viewing for us all. For every Jake, or Razor, or Sean Waltman, men who went to the darkest of places and came back, there is a Joanie Laurer, a Rick Rude, a Miss Elizabeth, a Sensational Sherri, a Davey Boy Smith...I could go on.

I think that in the next few days, Chyna's case is going to stir up more emotion than usual because of the manner of her exit from the company, and everything that happened after. When the onscreen pairing of Paul Levesque (who was dating Joanie Laurer and had been for most of her run) and Stephanie McMahon became a real life relationship, the Chyna character was first marginalised into the Women's Division (she was forced to take a pay cut at this time), and then released, although Jim Ross' and Laurer's accounts of this differ somewhat. Either way, the power bloc of Triple H and Stephanie and the humiliation caused by Levesque leaving her made her position with WWF untenable, and of course, with WCW no longer in business, and with the fledgling TNA not likely to be able to afford her, The Ninth Wonder's options were limited. A few appearances for NJPW aside, she never really came back to wrestling, though she undoubtedly continued to live off wrestling, the convention circuit, autographs, appearances and so on, under the depressing name "Chynna Doll" due to WWE's trademark of her ring name. The rest of the sad story you know- the mutually destructive rollercoaster relationship with fellow DX cast off Sean Waltman, the arrests, the overdoses, the drinking, the rehab, the embarrassing interviews- which caused a once loved star to be cruelly mocked on social media and message boards by fans. All of this, and of course the complications caused by her history with Triple H and Stephanie McMahon, meant that she was never granted a valedictory homecoming. While former addicts Billy Gunn, Sean Waltman and Scott Hall were welcomed back onto nostalgia episodes of Raw and so on, Chyna remained in the shadows, never mentioned except perhaps on those countdown clip shows on YouTube or the Network. When Stone Cold asked Triple H straight up why Laurer was not considered for the Hall of Fame on his WWE Network podcast, his response was that she deserved to be, but WWE's corporate responsibility to children watching its product meant that it wasn't possible. There will likely be a lot of people retro-fitting their views on this in the next few days calling on WWE to induct her. While there is undoubtedly a bunch of questionable characters - a rogue's gallery, even- in that Hall already, I don't believe that WWE will climb down from their position. It would look wholly cynical and hypocritical for them to do so.

Truthfully, I don't believe that the question of whether Chyna should be inducted into the Hall of Fame is really the issue here. It's the path of destruction so many of these athletes go on once their careers in WWE fizzle out or blow up in their faces. The news of The Ninth Wonder's death comes a week after Adam Rose and Konnor were suspended for sixty days for their second violation of the company's Wellness Policy, which should be a reminder that substance abuse in pro wrestling, be it prescription or recreational, has not gone away. Only yesterday, Rose posted a rambling defence of his suspension which should ring nothing but alarm bells. Only a few short years ago, Eddie Fatu, better known as Umaga, died after refusing to go to rehab on the company dime. Things have improved out of sight compared to how they were at the turn of the millennium, but WWE needs to ensure that they do everything possible to ensure that this kind of wrestler death apocalypse never occurs again. Joanie Laurer was a woman crying out for help for close on fifteen years. I don't deny that it is every individual's responsibility to make their own decisions and be accountable for those decisions, but the sense of sad inevitability about the downward spiral of Chyna and, indeed, a fellow female pioneer in Sunny, is surely something that needs to be addressed. WWE has made great strides. They pay for rehab for any performer who requests it. Triple H personally drove to a hospital in Mexico to pick up Waltman and drive him to a rehab facility a while back, as The Kid noted in his appearance on Austin's podcast. Chair shots to the head have been banned for years now. Stars are no longer allowed to work with concussions- just look at Daniel Bryan and Christian. But until these premature deaths stop completely, WWE's work is not done.

I am determined to remember Chyna as she was in her prime, at her peak, and not as what pro wrestling helped turn her life into in the end. When she debuted as Hunter Hearst Helmsley's hulking bodyguard, it was a brilliant riff on what Shawn Michaels and Diesel had done a couple of years earlier. The interference of Chyna on behalf of the cowardly blueblood won him many matches in kayfabe and helped him get over as a heel with live crowds. WWE would have you believe that the first incarnation of D-Generation X was all about a partnership between Shawn and Trips, but those of us who were watching at the time know that the Ninth Wonder's strong, silent presence was just as important; the straight man, if you will, to the two jokers in the pack. When Shawn retired for the first time, and Triple H picked up the DX football, Chyna became ever more prominent. She was a huge part of the second incarnation of the stable, the incarnation which remains one of the most over babyface stables of all time. Who could forget her dressing up as The Big Boss Man in the famous Corporation parody skit or her win of the Corporate Rumble to become the first woman to enter the Royal Rumble? Her role at Wrestlemania XV in Triple H's turn on the rest of DX was integral to the man who would become known as The Game landing on his feet in The Corporation. When he wrestled for the WWF Championship, Chyna was alongside him, dressed in matching chainmail. By late 1999, she had been turned babyface by the crowd and defeated Jeff Jarrett for the Intercontinental Championship, before feuding with Chris Jericho and dropping it to Kurt Angle. After the debut of Eddie Guerrero, she became his "Mamacita" and a few months of entertaining television ensued, culminating in Latino Heat's betrayal of her. Even when "demoted" to the women's division, her feud with Right To Censor and particularly Ivory involved some very good storytelling. She was certainly a one off, an entertainer. God knows she was never Dean Malenko in the ring, but she was the perfect superstar for the time she performed in, and deserves to be well remembered by all for that four year run that stands up as well today as it did then.

Chyna's death is a terribly sad thing for the wrestling community, those who knew her and performed with her, and most of all her family. Most of all, it is a terrible waste to see somebody die as early as 45 years old under those circumstances. Truly, I hope WWE give her an appropriate tribute video on Monday Night Raw and I hope that everybody celebrates her life and what she gave to the industry by watching some of her greatest moments on the Network. RIP Chyna, and thanks for the memories.


Follow Maverick on Twitter:




REQUESTING FLYBY: Five Ways WWE Can Re-Invest Me In The Wrestlemania Experience
REQUESTING FLYBY: All In All, A Very Mediocre Year For WWE. So What Next?
REQUESTING FLYBY: WWE Has Not Got Enough Credit For A Fantastic Weekend Of Wrestling
REQUESTING FLYBY: One Step Forward and Two Steps Back: Welcome To WWE in 2017
REQUESTING FLYBY: Five Changes WWE Must Make To Restore Fan Confidence
REQUESTING FLYBY: No Mercy - A Playlist
REQUESTING FLYBY: It's Time To Retire The Money In The Bank Briefcase