---
MAV'S NOTE: With single brand pay-per-views back and reviving classic titles like Backlash and No Mercy, I thought it would be fun to look back at the inaugural edition of the show. For those of you who don't remember the ATTITUDE! series, it was a collaboration between myself and LOP Columns Hall of Famer Mazza, reviewing every single Attitude Era pay-per-view. As Mazza has since departed the front page, these columns are no longer in the archive, but I'm often asked about them, so here is one of our best! I'll be posting No Mercy 2000 next week at the same time too. Load up the pay-per-view on the WWE Network, have a watch, and then have a read of this! Hope you enjoy!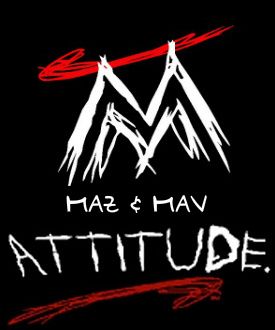 Mazza: So we left Unforgiven with Triple H as WWF Champion. Yay! There was some sad news however on the road to No Mercy with the passing away of Gorilla Monsoon. For people as ancient as me and Mav, Monsoon was the voice of the WWF that we fell in love with. So many of our early memories of the company have Gorilla with Jesse or Heenan's announcing all over it. It was sad to see him looking so unwell during his appearance at WrestleMania XV and it was a very sad loss for the wrestling world.

Maverick: Monsoon was a truly great man, and Vince himself did the voiceover tribute describing him as the greatest man he had known. Gorilla had been an integral part of WWF becoming a nationwide concern and as Maz said, he was the voice of many a childhood. His famous catchphrases- "Pearl Harbor job", "right in the kisser", "look out", "this place is going bananas"- really changed the game as far as wrestling announcing was concerned. RIP Gorilla, we still miss you.

However, even with that sad news falling, there was still a pay-per-view to work towards. This week, it's Maz that's going to take you through the build to...




The Event: No Mercy
The Date: 17 October 1999
The Place: Gund Arena, Cleveland, Ohio




BACKGROUND AND BOOKING


We left Unforgiven with Stone Cold raising Triple H's hand in victory and the first images we saw in the next cycle were the settlement of the referee's strike. It was the new champion however who opened Raw to huge heat. He basks in the glory of his victory but is interrupted by the British Bulldog who says they had a pact where if one would win, they'd give the other the first title shot. The Game says he lied and beats down on Smith until Vince comes out but gives The Rock a title match for that evening and not Bulldog. Meanwhile Steve Austin comes out wondering why he hasn't got the title shot seeing he was promised as much when he reinstated Vince. He calls out McMahon who assures Stone Cold he will fight the champion at No Mercy, whoever that may be. The main event is a hot brawl with Stone Cold getting involved from the announce desk and Smith causing the DQ by attacking The People's Champ. Davey Boy would get his shot on SmackDown with The Rock playing guest referee. This match ends with The Brahma Bull taking out both men and leaving with the title. Hunter goes backstage to find him and whilst he gets his belt back, he walks straight into a beating from Austin who is hiding out in his locker room.

With Stone Cold not on Raw the next Monday, Trips takes his aggression out on Jim Ross again, a move that never fails to entertain me. He follows it up on SmackDown by beating on a snake with a sledgehammer as a message to his challenger. PETA probably weren't impressed but it was accompanied with a top notch promo. Austin opens the go home Raw saying that Hunter's antics don't scare him. H comes out and they brawl and with Stone Cold in charge, he brings JR in for a free revenge shot. Chyna makes the save and the four are booked in a tag match in the main event. The Game and The Rattlesnake leave their partners and fight all over the arena during the match. When it seems the brawl and the show is over, we cut to Austin locking the champion in a room with a live snake. The SmackDown before No Mercy has Hunter playing the Cerebral Assassin to perfection. He comes out with a bruised face, saying he is done after the snake bit him on Monday. He is disgusted with the fans and Vince for condoning that action and says he will hand the title over to Austin when he arrives. He goes into convulsions at one point in the show and is taken away in an ambulance. He returns at the end to hand over the title, only to attack Stone Cold and take the makeup "injury" off his face. We go into the title match at No Mercy with Hunter proclaiming "you stupid son of a bitch, this title means more to me that it will ever ever to you". A nice little reminder that despite all the talent and history between the top performers, just holding the gold was more important than almost everything.

Once The Rock and British Bulldog had transitioned away from the world title picture they could really begin to build towards their match. They would have a whole bunch of people sliding in and out of their feud however, none more so than Mick Foley. The Raw after Unforgiven gave us the classic This is Your Life segment. It came about as an apology from Mankind for putting his buddy in the Mandible Claw the night before. He brought out a host of people from Rock's past and it set up so many classic lines from The People's Champ. If you've never seen it, you can check out the segments >>>here<<<. Triple H cuts the segment short with his sledgehammer but not before Foley gives his unimpressed buddy a Rock & Sock jacket and a Mr Rocko (a sock with Rock's face on it). In the aftermath, Rocky's presents went missing, with Val Venis using the sock puppet to stuff his trunks and Bubba Ray Dudley taking a shine to the jacket. Whilst the People's Champ couldn't care less, Mick tried to get them back on SmackDown. The resulting scuffle saw the jacket get torn in half and a feud with Val start when he applied a Mr Rocko version of the Mandible Claw well south of the mandible.

A tour to the UK saw The British Bulldog knock Stephanie out during a scuffle (a move designed to postpone her wedding to Test due to amnesia). Smith would blame Vince for putting his daughter in harm's way and accepted a match with The Rock for No Mercy but was more interested in a title shot. Meanwhile, Rocky has to deal with an upset Foley after no selling all his hard work for This Is Your Life. The segment gets interrupted by Chris Jericho and we have some more comedy gold. Y2J ends up fighting The Brahma Bull in a very entertaining main event whilst Foley teams up with Stevie Richards (who is pretending to be Dude Love) to fight the Dudleys. Bulldog and Val try to run interference against their respective foes, with a highlight being Venis having Mr Rocko hanging out his fly and King calling it "Mr Johnson". They swap partners for matches on SmackDown with The Big Valbowski and The Great One putting on a great show. The Rock & Sock friction continues when Mick inadvertently levels his buddy with a chair. The Go Home Raw sees them take on Val and Davey in tag action which ends with Smith getting Rock Bottomed into a pile of dog turd. SmackDown sees what was billed as The Rock & Sock's final match together, but ends with them beating the New Age Outlaws for the tag titles. So they remained a team as they headed into their big PPV single matches.

The Chyna and Jeff Jarrett feud continued after the controversial end to their IC title match at Unforgiven. Double J and scab ref, Tom Prichard challenged Chyna and Debra to a battle of the sexes match on Raw the next night. Whilst Dr Tom knocked the Ninth Wonder of the World out with a guitar, she fell straight onto an unconscious Jarrett to get the win and a title rematch at No Mercy. The champion would announce the rematch would be a good housekeeping match, where every household appliance known to woman would be legal. He would team with women's champion Ivory the next week to take on Mae and Moolah. He cuts the promo of the cycle beforehand (despite Rocky being on fire throughout) by stating "If those two old sea hags want a fight, I will be happy to send them back to the old folks home. And Ivory, when I'm done, I'll let you knock the osteoporosis right out of them". Miss Kitty takes his place in the match and gets pinned by Moolah, whose feud with Ivory will see her get a title match at the PPV. Both feuds combine to give us some mud wrestling before we finally arrive at No Mercy. Both feuds are actually rather entertaining too with Mae Young in particular taking a host of impressive bumps.

We had two feuds in the tag division in the build to the PPV. The New Age Outlaws started the cycle issuing in an open challenge and the Holly Cousins aren't happy that Kane and X-Pac beat them to the punch. They cause the DQ in the match and they continue to interfere in each other's matches until No Mercy, with the Hollys foolishly costing themselves a title match at the event whilst costing Billy and Roadie the straps in their match with Rock & Sock. Meanwhile Terri Runnels tried to make herself relevant again by creating an tag team invitational tournament, with the winners getting her services as manager and $10,000 (one can only assume as compensation for having her services as manager). There were only two teams in the TIT (Terri Invitational Tournament), The Hardys and Edge & Christian. They went to battle in a best of five series throughout the month. The Canadians took a 2-0 lead before Matt and Jeff pulled one back under Texas tornado rules. Match four ended in a double DQ before the Hardy's level the series in the final match. There had to be a winner however and the cash would be put above the ring at No Mercy with the team that got to it first, taking it all.

The other important feud in the cycle featured X-Pac, Kane and The Acolytes. The story is built around Waltman trying to prove that he can hang with the big tough giants without Kane's help. This boils over to the point where Pac asks for a four corners elimination match at the PPV to show he belongs once and for all. There was plenty more going on elsewhere as well. Both Prince Albert and Big Bossman had targeted The Big Show who would emotionally reveal his dad had been diagnosed with cancer in the middle of the cycle (wrestlecrap alert!). Droz would begin to target European Champion D'Lo Brown, but would tragically suffer the injury that would paralyse him. Meanwhile, D'Lo's former friend Mark Henry would show concern for his ex-buddy before bizarrely revealing he is a sex addict, leading to some funny therapy sessions. Chris Jericho would continue to rub people the wrong way on TV, including his bodyguard Mr Hughes who he would kick to the kerb. Chaz went full circle as the Headbangers returned to TV whilst a thrown together last minute feud saw The Godfather have issues with the Aco-Lytes (or heavies if you want to be technical), Mideon and Viscera. In fact that is probably the perfect point for Mav to take us into…


THE UNDERCARD

We begin the evening's proceedings with a typically cool video package that intersplices footage of Roosevelt announcing the US response to Pearl Harbor with Triple H continually ambushing Stone Cold Steve Austin from behind with chairs and sledgehammers.

As the camera pans around the audience there are already a tonne of "JERICHOHOLIC" signs even two months into his run. There are also some hat tippingly hilarious ones, includin "POONTANG PIE". Ah, Rock quotes for the win.

The Godfather defeated Mideon (With Viscera) in 7:30
The Godfather is out first with some alarmingly ugly hoes. Not sure what WWF's casting department were up to there. He cuts a short promo promising to kick Mideon's ass while staring the former Ministry member in the eye on all fours. Mideon and Viscera were kind of stuck with an irrelevant gimmick with 'Taker out of action, and it's a bit odd seeing them go through their darkness schtick. Surely without the Deadman around the hypnotism would wear off. Ah, #KayfabeProblems. The two men lock up as the bell rings and then exchange bombs, before Godfather gets the early shine with a power slam and superkick. It's just two rough, tough dudes going at it and they don't really hide that. The pimp hypes the crowd and goes for the Ho Train but it gets derailed by Viscera bothering the hoes at ringside. The protective instinct of the former Nation member costs him, as Mideon and Viscera double team him on the outside. The match then becomes an extended face in peril beatdown, with Mideon using a variety of wear down holds and power moves, with several cheap shots from Big Vis making things worse for Godfather. As with most of these kind of undercard matches, the face eventually outwits the slow witted heels after a prolonged period in trouble when Viscera takes himself out of the equation by running into the steel post and Godfather hits the Ho Train and a cradle on Mideon for the three count. Afterwards, hilariously, referee Tim White celebrates with the hoes as Godfather looks on approvingly. Odd choice of curtain jerker, and never destined to be a classic, but not horrible by any means.
ATTITUDE! Rating: *¾

We see a replay of Trips and his false snake bite face swerve and an interview from Heat where he brags about Austin being past it and about to be put on the shelf, because it's Triple H's time, etc…

Ivory rips Mae and Moolah for being old in a short interview. Did the job, I guess.

Moolah (With Mae Young) defeated Ivory in 2:50 to win the Women's Championship
Ivory tries to end things quickly by attacking Moolah with a dropkick and a roll up from behind before the old timer can get her bearings. Nice psychology there. However, close is no cigar and Moolah comes roaring back with right hands and a snap mare before making the mistake of going up to the second rope and missing what I think was probably meant to be a splash. Ivory takes great pleasure in smashing Mae Young off the apron and then throwing Moolah out of the ring. When Mae tries to get up on the apron again, she gets dropkicked back down to the floor and as Moolah staggers up, Ivory is already hitting her with a suicide dive. Nice sequence there. A brawl outside the ring see Mae bumping like Curt Hennig yet again when she takes a right hand in the kisser, and Ivory takes the title belt to use on Moolah who is back on the ring, but Mae's interference finally pays off when she causes the champ to turn around long enough to get rolled up by Moolah for the three. Way better than it had any right to be. Serious respect to Moolah and Mae for taking those kind of bumps at their age and to Ivory for carrying things with some nice athleticism.
ATTITUDE! Rating: *


The Hollys defeated The New Age Outlaws in 10:32
This is probably the first time since we started this series that the Outlaws' schtick has started to feel tired. Roadie in particular seems to wrestle the same match every night if you watch too much of him, as I have in watching two years of Raw up to this point, plus about thirty pay-per-views! He does the whole boxing thing, and Crash is bumping in a manner that lives up to his moniker, while Billy stops Hardcore interfering. Inevitably, Road Dogg gets himself in trouble not long afterwards though, going flying over the top rope as Hardcore pulls the top rope down. The Holly Cousins swap in and out with swift tags, keeping the momentum quick and purposeful, displaying excellent tag team psychology. There's a pretty funny spot where Hardcore has Roadie in an impressive delayed vertical suplex to fit in with his insane belief that he is a "super heavyweight", and both Crash and Hardcore use the ring well in kayfabe, cutting Road Dogg off from that hot tag. Billy stalks the apron looking frustrated, but the D-O-double G is getting his ass handed to him. Eventually, Road Dogg catches Hardcore on the top rope and gets a superplex, leading to the hot tag, at which point Mr Ass unleashes hell with his power and speed. The Hollys get a chair, but Billy uses it to deliver a fameasser. In an irritating logic hole, given how often foreign objects feature in finishes during Attitude, the Outlaws are disqualified for using the steel chair. The Hollys did well with a feature bout and actually outshone their more illustrious opponents, who were beginning to look a little stale.
ATTITUDE! Rating: **¼


Chyna defeated Jeff Jarrett (With Miss Kitty) in 8:25 in a Good Housekeeping Match to win the Intercontinental Championship
Well, this is quite the unique match stipulation. Essentially any of the household items scattered around the ringside area are legal foreign objects. If that sounds awful, let me disabuse you of that notion; it's incredibly entertaining, and fair play to both Jarrett and Chyna for setting about things in such a good humoured manner. The Ninth Wonder starts things out with forearms before using a trashcan to batter Double J all over the outside of the squared circle. There's an early comedy moment when Chyna strikes her opponent with a sausage (really), then a broom, then a frying pan and finally a toilet seat, which Jarrett wears around his neck as he staggers around selling his challenger's assault. Great stuff. He also gets a banana shoved down his throat at this point, just to put the exclamation mark on his early humiliation. It's Chyna only loses the advantage when she clears a table and goes for a risky elbow drop off the apron, crashing right through it when Double J moves. Jarrett begins to use the trashcans at this stage, then whips Chyna into an ironing board. He then, bizarrely but entertainingly, begins to make a cake batter with Miss Kitty, and has the whole bowl tipped over his head, but this is only a temporary setback as Jeff locks in the figure four, but his opponent makes it to the ropes. It's at this point that proceedings break down a little more, with a slingshot sending Teddy Long crashing to the canvas. Jarrett takes advantage of the distraction to hit Chyna with the title belt and pins her for a three, but unlike most of these cases, Long realises his error, and calls Double J back in the ring, as a title belt is not a household object! An incensed Jarrett goes to put Teddy in the figure four, but he has made the error of turning his back on the Ninth Wonder, who hits him with the guitar and becomes the new Intercontinental Champion. What a way for Jarrett to go out. A very underrated put over job and a whole heap of fun, even if it isn't, ahem, a catch as catch can classic.
ATTITUDE! Rating: ***


The Rock defeated The British Bulldog in 7:21
We get a hot start to the bout as Rock and Bulldog exchange bombs in the middle of the ring, with the Brahma Bull getting the better of things, taking his opponent to the outside. In the chaotic environment of the floor, Bulldog uses a steel chair on Rocky, but then gets whipped into the steps just after. Some good back and forth action here, typical of the time and getting the crowd involved. In the ring, the story is similar, with neither man being in charge for long. Davey cuts the People's Champ's momentum off with knee lifts, but Rocky has his right hands and swinging neckbreaker to put him back on top. The match is fast and fairly furious, and Smith's power begins to show around the five minute mark, as he counters into the patented running powerslam, but Rocky gets a foot on the ropes to break the count at two. Davey Boy tries to go back to the well with a second attempt at the powerslam, but Rock counters into Rock Bottom and then hits the People's Elbow for the victory. Short, and not a lot of story to write home about, but crisply performed and very watchable.
ATTITUDE! Rating: **¾

We get a Heat replay of Lawler perving up Terri Runnels' skirt as she climbs a ladder. Definitely not PG.

The New Brood (With Gangrel) defeated Edge & Christian in 16:40 in the Terri Runnels Invitational Ladder Match
MavPicture the scene: you're four young studs on one of the most stacked rosters of all time. You know that you possess athleticism and daring to die for, but the climb to the top, with so many guys above you on the totem pole, is a long one. You're desperate for the powers-that-be to take notice of you. What can you do? Put on an all-time tag classic filled with innovative spots still deployed in ladder matches to this day, that's what. It's important to remember just how big an impact this match had, and just how much it raised the stock of its participants. This was the gateway to the big time for this quartet, and boy, did they know it. Right from the outset of the match, both teams create unique, never before seen tandem offense, ushering in the second great era of tag team wrestling. Seeing moves like Poetry In Motion become the norm and then merely a bar to leap over is an incredible experience even now, just a literal shake-your-head "what on earth was that?" moment. Although the WWF of the late eighties and early nineties had possessed one legitimate high-flying team in The Rockers, high-flying, high-risk moves of the sort seen in WCW's Cruiserweight Division were not typically part of the WWF Attitude Era until this match came along and changed the game. Likewise, it might be routine for a wrestler to leapfrog a ladder from the top turnbuckle onto a prone opponent now, but back then? It's so breathtaking in context that JR hoarsely yells "FOR GAWD'S SAKE!" as Jeff hits the move. It's generally held that Shawn Michaels was the first master of the ladder, with his bout against Bret Hart germinating a seed that later flowered into two classic bouts with Razor Ramon, but our fame-seeking foursome at No Mercy use the hardware in ways The Heartbreak Kid had never dreamed of. In particular, the spot where the future Charismatic Enigma legdrops onto the end of the ladder so that it catapults into the future Captain Charisma's face is cover-your-eyes scary, while the way both teams nimbly scamper across diagonal ladders to hit dropkicks and suicide dives is another indication that this match type had just found its greatest proponents. The scary thing is, this was just the beginning…

The sheer athleticism of all four men is also worth a mention; they take their greatest attribute and make it their passport to success. Christian's springboard crossbody to the outside, Matt's picture-perfect moonsault onto Edge, who lays prone on a ladder, Jeff's unveiling of the move that would become known as the Swanton Bomb, Edge nailing a Downward Spiral on the younger Hardy from the top of the ladder…talk about being motivated to grab an opportunity. The finish almost seems beside the point, but it comes when Jeff finds himself the last man standing as the other ladders topple around him, shedding the other participants as they do so. He grabs the bag of money and Terri's managerial services, but this match was to mean so much more than that. Still an absolute classic, destined to be viewed and marvelled at for years and years to come.
ATTITUDE! Rating: ****½

Another Heat replay shows Mankind attempting to give his newly published autobiography 'Have A Nice Day' to someone in the toilet cubicle who he thinks is The Rock. However, the real life Brahma Bull is actually in the corridor, leading Mankind to dash back to the bathroom to collect his book back. At this point he's ambushed by Val Venis, who, it turns out, had been the man on the throne.

We then have The Rock come out to the ring to work the crowd and assert his right to be in the title picture. This is clearly all preparing the crowd for The People's Champ as the top babyface, since Austin is about to take a break of almost a year. As he walks to the back to a rapturous reception, he gets ambushed by Trips with the sledgehammer. The Brahma Bull is stretchered off.

Val Venis defeated Mankind in 9:18
What we've just seen is built into the storyline as a clearly upset Mankind slams Val vengefully on the concrete and rolls him back into the ring as the bell rings to officially start the match. Foley is on fire and absolutely batters Venis with knees in the corner, but looking for Mr Rocko, the basis of the whole feud, causes Mick to lose the momentum, as Val hits a low blow and goes to work on his main event opponent. Outside the ring, Mankind gets thrown into the barrier, but recovers to set up a chair, only to get back suplexed into it himself, a typically Foley style bump designed to make his opponent look as good as possible. In a desperation move, Mick gets the Mandible Claw, but Venis smartly rams him into the steel post to break it. From this point, the kayfabe porn star is dominant as he concentrates on the former WWF Champion's neck. He twice sets up for the Money Shot, but is unable to get it done either time, and the deranged one comes back with a double arms DDT. He gets Socko out to go for the claw again, but Val uses the time to put Rocko on. As Mankind locks on the Mandible Claw, the Big Valbowski gets the Testicular Claw, and it's Foley who passes out first. Venis falls on him and the ref counts three, but after the bout, Mankind takes Rocko back to at least do what he set out to despite the loss. Surprising how much Val dominated this one. Really quite strong booking. I'll be interested to see in the coming weeks why it never amounted to anything for a personal favourite of myself and Maz. A very solid midcard match.
ATTITUDE! Rating: ***


X-Pac defeated Bradshaw, Kane and Faarooq in 10:15 in a Four Corners Elimination Match
I loved the story coming into this one that had been building since Summerslam; X Pac was determined to prove his worth in the land of the giants after being the man who lost he and Kane the tag titles and several other match ups. In stip terms, the idea here is that it's a tag singles match, where two men are in the ring at any one time. You can tag in and out at any point, and the match continues until there's a sole survivor. The story going in is what drives the match forward, and the dynamics of two tag teams essentially in an every man for himself situation is quite interesting. X Pac starts like a house on fire, clotheslining Bradshaw out of the ring while Kane busies himself in manhandling Farooq. However, the positive start by the two babyfaces comes undone as X Pac gets caught by Bradshaw coming off the top to the outside with a crossbody, allowing The Acolytes to double team Kane until the referee can make it a one on one between the Big Red Machine and Bradshaw. Several tags in and out are made and the action is fast paced, dynamic and fun. The eliminations take place in short order as Kane chokeslams the hell out of Bradshaw for the three but walks straight into a top rope spin kick from his tag partner to get eliminated! Farooq batters X Pac on the outside but gets caught with a DDT. Back in the ring he goes for the Bronco Buster but rides straight into a spinebuster, but the former DX man shows great resilience in kicking out. Farooq goes for a powerslam off the second rope, but the Kid escapes it and plants the former Nation member for the three count! X Pac proving to himself that he could cut it with the heavyweights was a great story and they performed it brilliantly with plenty of exciting action. Fun match.
ATTITUDE! Rating: **¾


THE MAIN EVENT


Triple H defeated Steve Austin in 21:55 in an Anything Goes Match to retain the WWF Championship
The build up to this match is one of my favourites in wrestling history. I absolutely loved Hunter faking the snake bite at the time and although it doesn't hold up perfectly, it is still captivating and great to see people go all out to hold the title. On a personal note, it is the first big one-on-one match in one of my favourite rivalries of all time. The Game's antics from the go home SmackDown led to Vince making the match no-disqualification. This upset the champ at first but as he made his entrance, sledgehammer in hand, it was clear he had a plan. McMahon wasn't going to let him have it that easy however and tried to wrestle Hunter's weapon of choice away from him in the aisle. Trips levels Vince but Stone Cold meets him in the aisle and we are underway.

The start things out brawling amongst the electrical equipment. They use everything they can lay their hands on around the stage area, including the railings and bins. Austin is firmly in control as they fight into a sea of fans where he uses someone's crutch to wale on The Game. They eventually head back to the stage where the challenger uses the boom to stay in charge. They head down the aisle and finally make it to ringside where the champion gets crotched on the barrier. They head back into the crowd once more where we see a series of counters which result in Trips taking a slingshot over the barriers which takes out the ref. The Game takes charge as they hit the ring for the first time but a Stunner out of nowhere sees Austin go for the cover. The ref is still out however so the Rattlesnake goes to wake Chioda up. He drags him as far as the apron but he quickly gets knocked down again in a series of counters which results in a Pedigree. Hebner runs down from the back but can only count to two and the champ is unhappy. He gets into a shoving match with the senior ref until Austin gets up and we are back fighting once more.

The ring really can't contain these guys and they head straight back outside where the challenger regains control with the help of some cables around the announce desk. He tries to pin the busted open champion back in the ring but leaves the squared circle again when his attempt isn't fruitful. A shot with the ring bell swings things back in Hunter's favour before a suplex onto the Spanish announce table really levels the playing field. HHH goes into Cerebral Assassin mode now in the ring as he targets the same knee he took out at SummerSlam. The pace is slow but deliberate as a crimson masked champ wears down the challenger's injured wheel. He goes outside for a chair which gives Austin the chance to recover. They slug it out a little until a Stone Cold superplex gets a very long two count. They then fight over the chair but Austin gets to use it first, where he issues some hard hitting payback for SummerSlam. A low blow slows the challenger down as an angry and bandaged Rock heads to ringside with a sledgehammer. He enters the ring just as Austin winds up for a big chair shot. With Trips about to be the meat in a hardcore sandwich, he has the presence of mind to jump out of the way. Rocky inadvertently nails Stone Cold with the sledgehammer, Hunter Pedigrees the People's Champ and covers the Rattlesnake to get the victory.

The champ gingerly walks away in celebration until Austin runs after him. They brawl into the parking lot where Chyna ushers her buddy into a limo and they rush out, packing a whole bunch of gold between them. This one had all the hallmarks of the encounters between any of my four pillars of Attitude. The passion to be champion was there, the hatred between the two was there and the brawl was intense. I loved the touch of them going back to SummerSlam once things settled down and the ending was a good way to keep The Rock extremely visible in the title scene. I think that the interesting thing about this is that it felt like a match of two halves. The brawl was very much Stone Cold's home ground and very representative of the 1998/99 main event scene. The second half saw Hunter on top more and looked a lot more like how the product would be moving into the new millenium with him on top. The very best of Attitude found a way to combine these traits. Whilst this match had both, what stops it pushing for match of the year honours is that they were almost done separately. Still thoroughly enjoyable however and you can see plenty of influence on Ambrose vs Rollins throughout.
ATTITUDE! Rating: ****


OVERALL THOUGHTS


A strange old PPV this one. It got off to a horrible start with the Good Housekeeping Match an extremely silly but enjoyable solitary positive in the first half. The ladder match kicked things into life however. Those kids not only stole the show but started a motion to save the event. Mick Foley isn't the type of guy to be outdone and delivered and entertaining midcard bout with Val and, of course, we had Austin and Hunter do their thing in the main event. I wouldn't say it totally saved the PPV as a whole but it has an important part in the story of Austin vs Hunter and No Mercy has a place in history thanks to Edge, Christian, Matt and Jeff reinventing the ladder match.

I'd actually argue that it's one of the better '99 post-Mania PPVs. Of course the Ivory vs. OAPs nonsense had no business being anywhere near an event like this, but even that was strangely watchable, while Bulldog vs. Rock, Mankind vs. Val and The Hollys vs. The Outlaws all added something very positive to the midcard. There's no doubt that the Hardys and Edge and Christian stole the show, redefining the ladder match for a new generation of fans and starting the ball rolling towards the invention of TLC. It will always be the match this show is remembered for, but I was pleasantly surprised by Triple H vs. Austin, a contest I had literally no detailed recollection of beyond the finish, but one which turned out to be a typically brilliant arena wide brawl that defied the neck and knee issues which would send Austin under the knife in short order.


No Mercy 1999 Overall ATTITUDE! Rating: ***


Well good old Stone Cold finally gets a bit closer to his main event rivals of the time in the MVP stakes and I have to say that this time it's a jolly well deserved award. With his neck in dire need of a more permanent fix and both knees giving him problems too, the Rattlesnake still managed to summon enough energy to perform in one of those wild arena wide brawls he so excelled at and put over Triple H strongly in Austin's last PPV before his year long absence. Sure, we might argue that he could have just done that job for Trips back at Summerslam, but when he finally did do it, he did it exceptionally well. Four MVP awards puts Austin only one behind Foley, Trips and Rock, but of course they will all be wrestling while he is out...I wonder how far ahead they will have pulled by the time he comes back...

It will be interesting to find out for sure but there is no doubt Austin signed off in great fashion here. This was really the final pairing in the four pillars to really get to lock up and they proved to have great chemistry when finally getting their first one-on-one main event. Stone Cold definitely left something for the fan's to remember him by and we'd have something very special to look forward to once he was back.


THE ONE TO WATCH


Whilst looking at the main event I touched on the concept of change at the top of the card. Last week in The One To Watch we looked at the change on the horizon with Russo about to depart to WCW. If ever there was a time of big overhaul during Attitude it was late 1999. The place where this was biggest was the midcard. During this series we saw plenty of cream rise to the top. All four of my "Pillars of Attitude" had hit the main event and within a spell of less than 18 months, won their first WWF Championship. Even though each man had stepped up pretty quickly, they still managed to leave some very talented midcarders behind. Some seemed destined to never make that step up. We had a look at the case of Billy Gunn a couple of weeks back. A PPV midcard win over Mick Foley could well have spelt big things for Val Venis. You can look at gimmicks and booking etc as to reasons why they didn't make it but the fact is, competition was about to get fierce.

One of the side effects of WWF being back on top in the monday night wars was that talent were now wanting to head towards Vince & Co from WCW in which had been pretty much a one way road previously. Chris Jericho had been one who was fed up with his direction in Ted Turner's pet project and despite him not having a whole lot to do in his first couple of months in Titanland, others were about to follow suit, in addition to one hell of a signing from the world of amateur wrestling. Come, WrestleMania 2000, the midcard scene would be dominated by names like Jericho, Angle, Benoit and Guerrero. On top of that, four guys had just put themselves right on the map in a ladder match. As much potential as the likes of Billy, Roadie, Val, Godfather and D'Lo had, they'd have to really up their game to shine in a division about to be flooded with future legends and world champions. A couple of midcarders from the time did wait it out at the bottom of the card but it took them a long time to finally get there (Bradshaw and Henry).

If you go back to the timeframe which saw the four pillars rise to the top, there were likewise four men who almost constantly held down the midcard in that time. Owen Hart's career of course was tragically cut short. X-Pac had done a stellar job as the first big name to come back to the WWF from down south. He would continue in that role for a bit longer but would lose midcard prominence with the influx of new stars. The other two men in that boat both finished up with the WWF over this autumn. Ken Shamrock is a guy that has won me over a hell of a lot doing this series. Whilst he was undoubtedly limited, what he could do he did brilliantly and when booked to his strengths was buyable at the top of the midcard and could have made that jump to the main event with a bit more time. I had always been a bit of a Jeff Jarrett fan but I know Maverick has developed some new found love for his run. He had a bit of a shaky return at first but settled in during his feud with Waltman and his work with Owen and then as IC champ were brilliant. He proved he could make the step up to the world title scene in WCW. Shamrock ducked out just before Unforgiven to go back to MMA and Double J infamously (with a nice bit of change in his pocket) returned to Atlanta after this PPV. Neither would work for Vince again. I guess that leaves us with two questions. What is their WWF legacy and where could they have reached had they stayed?

Both Jarrett and Shamrock have won me over a great deal in this re-watch project; I was never much of a fan of either at the time, and probably as the years have gone by, I began to believe a little in the IWC clichés about the two (that Jarrett was a poor man's Flair and that Shamrock was dull). When I come to think about it, I think my preference for- or perhaps the proximity of- the 2000 to 2001 era of Attitude is probably what led me to dismiss the likes of Double J and The World's Most Dangerous Man before we started revisiting and analysing from a proper historical perspective the work of these men. I was enchanted by Jericho, Guerrero, Benoit, Malenko, Saturn and company; I had never watched any Nitro or anything, but I knew talent when I saw it, and of course, Jericho, Benoit and Guerrero in particular would be leading lights in the Ruthless Aggression period which would follow, along with Kurt Angle, my favourite ever performer, who is just about to debut in this series. These guys stayed visible to the wrestling world whereas Ken went back into MMA with less success than in his prime and Jeff headlined in a declining WCW before setting up and wrestling in the promotion that would eventually become known as TNA. I rather liken it to a football team that gets promoted to the Premier League; a lot of the players that got them there fall by the wayside as the promoted club buys in more glamorous stars. The incredible strength of the WWF midcard through 1998 and 1999 was almost as important as the rise of Stone Cold and The Rock in winning the Monday Night Wars, but many of that first wave never got to experience the kind of glory someone like Jericho would.

So let's take a look at what those guys brought to the table. Firstly, Ken Shamrock was the guest referee in what many people still see as the greatest match of all time, Stone Cold Steve Austin and Bret 'The Hitman' Hart's submission match at Wrestlemania XIII. His role in the Bret Hart heel turn was important and started him off in a high profile manner with the company. As a shoot wrestler, The World's Most Dangerous Man had a great grasp of the fundamentals of pro-wrestling and his intensity and aura made him compelling to watch in the ring. His first match on PPV was with Vader, a very fun midcard match which is well worth your time. His part in the epic Canadian Stampede main event and his subsequent dealings with the Hart Foundation kept him in a prominent position and his push was maintained through the end of the year when he got a title shot against degenerate era Shawn Michaels. In '98 he feuded with the Nation, helping young upstart The Rock get over as a heel and putting on a memorable programme with Owen Hart after his King of the Ring win. One admitted problem with Ken was his character work, which tended to involve a lot of bug eyes and screaming, and the stuff where he was booked to attack referees was admittedly annoying after a while, but his character suddenly became more interesting once Vince McMahon's onscreen character became involved with Shamrock. In luring him into the Corporation, Vince brought up Ken's difficult upbringing and presented himself as a father figure to the former MMA man. The World's Most Dangerous Man's subsequent work in the Corporation was excellent, though it was a shame that he got a rather silly Wrestlemania storyline about his kayfabe sister that year. Similarly, Ken's part in protecting Vince and Stephanie from The Undertaker as the Higher Power plotline played out was well played, particularly the compelling image of him covered in fake blood from a Brood bloodbath, holding the ankle lock on Christian until the youngster revealed Steph's whereabouts. Shamrock's last few months with the company encompassed a fun "shoot fight" type of feud with Steve Blackman and then some interaction with Y2J just after the Canadian's debut, during which Shamrock was injured. While he was rehabbing, he made the decision to let his contract run down and return to mixed martial arts, after just over two years in the WWF.

It was a memorable and impactful two years, that is for sure. Shamrock was always over for that entire time, whether it was as a face or heel. When his music hit, you had that sense of business picking up, and very few people have ever walked to the ring in a more gobsmackingly menacing manner as the World's Most Dangerous Man. His consistency in the ring was very much a strength, and all of his matches were stiff, fast paced and very watchable indeed. He was a pioneer who jumped from ultimate fighting at his peak to lend legitimacy to Vince's product, a canny move by the chairman. Now, as Shamrock was never far away from the top of the card, if he had stayed, we might well have seen him back at that level again. Like a Kane or a Benoit, he was credible on all places on the card, but perhaps his lack of mic skills- watching Ken promo makes Nikki Bella look like Paul Heyman on the stick- would always have made it difficult for him to exist in that plane permanently without a mouthpiece, which of course was a role Vince and Shane performed for him in The Corporation. In terms of potential feuds for The World's Most Dangerous Man, it's actually a compelling list. Shamrock could have come back to finish the programme with Jericho for starters, whilst the shoot background that he shared with Angle could have made for a very interesting match up indeed (that has always been a fascinating comparison to me- Vince was intent on pushing both to the moon when they debuted two years apart, but Angle had the mic chops to make it stick better). Benoit against Shamrock is a bit of an underrated dream match for me, whilst Eddie, similarly to Jericho, could have played the taunting antagonist to Shamrock's intensely serious protagonist. However stacked Vince's roster was at the back end of Attitude, there's no doubt that Ken was a loss.

Jeff Jarrett's country music gimmick was never something that worked well, for me. It was something which fit in WCW, with a large Southern audience, but seemed awkward in 90s WWF, particularly as The Honky Tonk Man had already performed to perfection the cowardly heel with a guitar foreign object deal back in the 80s. Of course, he was an excellent worker, both in '95 in his feud with Shawn Michaels, and when he came back at the end of '97 with his manager Tennessee Lee, but for me, he didn't click as a character until he ran headlong into X Pac in '98. The two midcarders brought the very best out of each other in the hair vs. hair feud, and the "pissed off" Jarrett with his bodyguards Southern Justice (The Godwinns in suits) and new haircut was fantastically entertaining. Freed from the country music stuff other than the retention of the guitar, and with a new attitude- pun intended- that fit with the direction of the WWF as a whole, Jarrett became an essential part of the company's midcard. By the time he had picked up the boob-tastic Debra as his manager and was teaming with the great Owen Hart, Jarrett was one of the most entertaining heels in the business. Like Shamrock, his hit rate in terms of match quality was very high. Doc described him in the comments section of last week's column as "not great at anything, but very good at everything" and that very much holds true to me. He was an engaging interview, had a good command of his character, could work with anyone in the squared circle, and could carry lesser opponents- Chyna being the prime example. Another commenter last week compared him to Alberto Del Rio, and there are a lot of similarities. Jeff was the better mic worker, but other than that their optimum roles with the company were very similar, working the upper midcard and putting on great matches.

Could Jarrett ever have been a main eventer in the WWF? I don't think so. Not because of a lack of talent, and not because he wasn't over, but simply because, even with the character tweak post-haircut, he never quite fit the bill in Vince's main event world in the way that he did in Atlanta. We might have seen him work a one off headline programme in 2000 with someone like The Rock, but with Angle on the rise and Jericho getting over opposite Triple H, his opportunity to step up was limited, something which no doubt informed him jumping back to WCW. It's a curious fact about Jarrett that he jumped between the big two wrestling companies more than anybody else, perhaps another reason why he's been underappreciated over the years. Whatever the ins and outs of his various departures and arrivals, I'm glad that I stepped in the DeLorean and revisited his work, because everything he did in that WWF midcard between mid 1998 and his departure in October 1999 was superb, one of the best midcard runs in history.



FINAL WORDS


No Mercy got a healthy 0.84 buyrate, which is, for an off season PPV, not bad at all, particularly given the fact that by now, they were outstripping WCW buys by almost double every single time. Survivor Series would be next up, one of the "Big Four" and even with Austin going off for major surgery, The Rock, Triple H, Mankind and Chris Jericho would send them roaring into the year 2000 alongside a certain Olympic Hero who would be debuting on WWF television before the Fall Classic. Yes ladies and gentlemen, it's time for Kurt Angle!

Things weren't quite as bad for WCW as they were the previous month. Halloween Havoc drew a buyrate of 0.52. They'd not go over 0.5 again. The event was a bit of a clusterfuck which saw Sting retain the title via Hulk Hogan lying down for him before Goldberg would beat him for the strap. A win made moot the next night on Nitro anyway. The competition was on borrowed time and they could finally take a risk they had probably needed to take for a while. In doing so they would cruelly snatch away one of my ultimate dream matches.

Follow Maverick on Twitter



Follow Mazza on Twitter



REQUESTING FLYBY: The Weekly Buzz 100218 (Is 205 Live A Glimpse Of WWE Run By Triple H? Elimination Chamber A Snooze? Smackdown Booking Chaos AND MORE
REQUESTING FLYBY: The Weekly Buzz 31/01/18 (Rumble Chat, Ronda Rousey, Too Much Female Nostalgia? AND MORE)
REQUESTING FLYBY: Five Ways WWE Can Re-Invest Me In The Wrestlemania Experience
REQUESTING FLYBY: All In All, A Very Mediocre Year For WWE. So What Next?
REQUESTING FLYBY: WWE Has Not Got Enough Credit For A Fantastic Weekend Of Wrestling
REQUESTING FLYBY: One Step Forward and Two Steps Back: Welcome To WWE in 2017