---
MAV'S NOTE: As promised last week, here is mine and Mazza's review of No Mercy 2000 from our acclaimed ATTITUDE! series. For those asking about a sequel series looking at the WWF/E in the post Wrestlemania X7 landscape...let's just say that this pair of reposts is designed to whet the appetite. Watch this space for an exciting announcment coming soon! In the mean time, enjoy this retro review of one of my favourite pay-per-views, and enjoy the revival of the event tonight!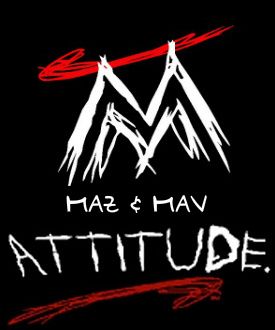 Mazza: So here we are again, ready to keep on keeping on as the established main eventers once again take on the rising stars, but this time Rocky and Trips are ready to swap dance partners. On top of that, No Mercy would see the return to the ring of Stone Cold Steve Austin and with the identity of the person who ran him over still a mystery following Unforgiven, you just know that there would be a decent amount of TV time devoted to the "who done it".

Maverick: I've been looking forward to this pay-per-view for a while Maz, it's a real sentimental favourite of mine. Had it on VHS and played the hell out of it for years and years. Kurt Angle's first title win was a special moment for me as a wrestling fan, and I don't think I had a "favourite wrestler wins the big one" mark out moment that compared to it until CM Punk in Chicago in July 2011. Speaking of Punk, his favourite beverage sponsored the very arena this show emanated from...



The Event: No Mercy
The Date: 22 October 2000
The Place: Pepsi Arena, Albany, New York




BACKGROUND AND BOOKING

Stone Cold wastes no time on the post-Unforgiven Raw to pick up his investigation into who ran him over. He quickly finds himself butting heads with Commissioner Foley who is unhappy at Austin's physical methods to get answers. Mick doesn't seem to get through to the Rattlesnake as we see Stunners aplenty throughout the night. Notably we see a denial of culpability from the Game, who pleads his innocence whilst looking Austin in the eyes. The Stunners continue into week two with Foley getting more annoyed. We see the return of Billy Gunn who also pleads his innocence. Austin believes him but hits him with his finisher anyway. The Texan goes on to interfere in a tag match later which sends the Commish over the edge, but before he can announce a punishment, he eats a Stunner. A suspension follows which gives Mick some serious heat the next week when he promises to find the culprit. He brings out Shawn Michaels who denies it but hints at it being the Rock. Foley even tries to pin it on Mrs Austin, Debra, which doesn't make her too happy. Mick comes out again after Rock and Rikishi were in tag action. He discusses the reasons why Rocky could have done before the swerve to finger Rikishi. He worked it out when Scotty Too Hotty said he was hanging out with Kishi on the night (a night before the big man was on the roster). He also would have had access to The Rock to get his key and that the car was set for a very large man. Rikishi admits it, citing racism against the islanders throughout history as the reason and famously saying "I did it for The Rock". Foley bans him the next week for his own protection but a no holds barred match with Austin is booked for No Mercy. Rikishi shows up in the car park (just so happens to be the same arena as Survivor Series) and lures Austin out to try and finish the job to no avail. It was all set for the PPV and it was not going to be pretty.

Elsewhere, Chris Benoit demanded a title shot following Foley thwarting his announced WWF Championship win at Unforgiven for the second time in three PPVs. It is granted and he comes out with Shane O'Mac. Young Simba takes a KO shot as he interferes which leads to his sister coming out to check on him. Triple H comes out to check on his wife and things get physical with the Wolverine, with the Game costing him the match. Kurt Angle is not done with Hunter and comes to attack him, pushing the champ out of the way. The rising stars get the upperhand and when Steph gets involved, Benoit headbutts her. Mrs Helmsley goes on to help Angle get a win over the champion on SmackDown and the swap of partners from Unforgiven is underway. Week two has Rock and Hunter both wanting to fight Angle and it is The Game who gets his wish in a number one contenders match. Benoit is upset at not being in contention and costs Hunter the match thanks to a chair shot, which leads to a match being booked between the two at No Mercy. Trips was upset that his wife had come to ringside when he told her not to and bans her from being his second on SmackDown. This doesn't keep her backstage however and she once again accompanies the Olympic Gold Medalist. Week three would see Benoit get a pinfall victory over Hunter in tag action whilst Rock would do the same with Angle in the match that led to Rikishi being fingered (pause if you like). Week four would see Steph become full time manager for Kurt as Trips continues to stop her coming to ringside with him. He threatens Angle about the safety of his wife before going on to face Kane. The Crippler interferes in the match, causing the DQ and making the Game tap out afterwards. Meanwhile Kurt's momentum continues into his PPV title shot as he pins Jeff Hardy in six-man tag team action. To add a little pep to the title match, Kurt would be telling anyone who would listen that Rock was the brains behind Rikishi running Austin down.

Edge and Christian are booked in a tag title ladder rematch on the first Raw of the cycle and are unhappy about the brutality of the stip after the cage match the night before. The Commish says that they won't get another shot at the Hardys if they don't win and they come up short in a good match. The Canadians try to work on a plan to get their titles back. First they try to cost their rivals the straps in a match against Too Cool but the interference backfires. Week three sees a new idea as it is classic masked duo, the Conquistadors who interfere in Matt and Jeff's match with Lo Down. It is clearly Edge and Christian behind the gold outfits and the "Latin Americans" go on to defeat the Dudley Boyz on the go home Raw to get a shot at the belts at No Mercy. The feud between X-Pac and Chris Jericho was a long way from done coming out of Unforgiven. A first blood match on Raw sees Waltman win thanks to using a broken bottle but Y2J gets the upper hand post-match as both men end up a bloody mess. They find themselves up against each other in tag matches the next couple of weeks, including Jericho teaming with rival Triple H whilst Pac is on the opposite side to his buddy as he teams with Benoit. They exchange attacks on the go home Raw as they go to settle their differences in a cage match at the PPV.

Post-Unforgiven, Right to Censor turned their attentions to Chyna, interrupting her heartfelt speech at her Playboy cover unveiling. Eddie comes out to successfully defend his mamacita's honour, and his title. The group aren't done yet and they burn copies of Playboy during the second week before getting disqualified in tag action against Chyna and Guerrero. There is trouble in paradise during week three as GTV shows footage of Eddie showering with Godfather's former hos (Victoria still playing one). Chyna sits on the apron during a tag match and Latino Heat gets destroyed. RTC turn their attentions to the Ninth Wonder after the match but Billy Gunn makes the save. Eddie tries to win his mamacita back later on but she gives him his ring back. Mr Ass warns him off but Guerrero attacks him with a bottle. He goes full heel the next week and he is booked to defend his title at the PPV against Billy, but there were still twists to come in this one.

Elsewhere, T&A begun a feud with the APA by attacking them as they lost a game of poker which meant that Trish had to strip. Ms Stratus wasn't done with Lita either as she attacked her rival on the final SmackDown of the cycle, setting up an intergender six person match. Raven would continue to team with Tazz after his debut and they would find themselves getting into it with the Dudleys. Bubba and D'Von would set up an elimination tag team invitational where the former ECW guys would surely lock up. Finally we would see the re-debut of Steven Regal, no longer being a real man's man, back to his posh gimmick and sporting a new Christian name of "William". He would quickly and thankfully win the European title from Al Snow and had a date with "Naked" Mideon at the PPV. In fact it's about time we looked at just that…


THE UNDERCARD


The Dudley Boyz won the Dudley Boyz Invitational Tables Match in 12:18
The rules for this one are relatively straightforward, it's basically like a tables Royal Rumble, except a team has to be eliminated before the next one comes out. But the drawing of numbers is basically the same. A whole cornucopia of jabronis are in this one, with Lo Down (D'Lo Brown and poor old Headbanger Mosh in his "Chaz" incarnation) are the first to leave proceedings when Scotty Too Hotty avoids a Lo Down at the last minute. Too Cool then have to deal with Tazz and Raven, who make short work of the dancing white boys, double suplexing Scotty through the wood. This brings out the hosts, the Dudleys, and in their signature match, they dominate as you might expect, with D'Von's top rope leg drop sending Tazz through a table. Shenanigans mar the final confrontation, as a ref bump sees the official miss Bull getting powerbombed through a table, and Goodfather's chair shot wipes out Bubba so it looks like the man from Dudleyville went through the table. The ref calls for the bell and RTC celebrate, but another official conveniently arrives to help the other overturn the decision. The match continued and a 3D on Goodfather followed moments later to leave the Dudleys triumphant. Throwaway fun, but an ideal curtain jerker and something for the Dudley Boyz to do while they were out of the tag belts picture.
ATTITUDE! Rating: ***


Test and Albert perv over Trish's tits on the way out of the dressing room and talk about how distracting they are. Ah, Attitude.


The APA & Lita vs T&A & Trish ended in a No-Contest
This one never gets started as T&A attack APA backstage and take them out, leaving Lita alone in the ring as the two giants and Trish come out to hunt her down. Of course, the Hardy Boyz come to the aid of their valet/Matt's chick, and chase the cowards away. Bit of a rum move by WWF this one. Could have easily been an angle on Heat if they didn't have time for it on the PPV, though I guess at least it did put over Trish's Machiavellian side.
ATTITUDE! Rating: N/A


E and C cut a hilarious interview backstage with Lilian where they sell their "food poisoning" that caused them to pull out of the Dudley Tables Invitational.


Chris Jericho defeated X-Pac in 10:40 in a Steel Cage Match
Jericho kicks us off with a promo speculating on why he hates X Pac, as they've been wrestling so long. Maybe it's the greasy hair? Or the crotch chop? Could it be the brutal, comme ci comme ca ring wear? Not the best Y2J promo of the time frame, but sets up the match as a feud ender in decent fashion. The match actually gets underway outside the cage as the two slug it out on the floor, before carrying the intensity of their offensive exchanges into the steel structure itself. Jericho makes the first effort to escape, but he has to deal with the attentions of Waltman, so hits a missile dropkick off the top. A missed Lionsault puts the DX alumnus in control, and he uses the steel to punish the Canadian. A Bronco Buster leads to a climb to the top of the cage for X Pac, but Y2J hits an impressive powerbomb off the top (this actually legitimately injured Waltman, who spent months on the shelf afterwards). Jericho goes to escape up the centre of the cage, but is pulled down, and moments later gets a chair in the mush as X Pac reaches to the floor to grab a weapon. Both men end up on the top of the cage, and Jericho gets the Walls up there! However, Pac manages to use his leg strength to throw Y2J all the way to the mat. X Pac celebrates, but his cockiness costs him, as a Jericho drop kick to the cage leads to him straddling the door in painful fashion for Y2J to walk out of the door for the win. Good feud ender considering the time constraints.
ATTITUDE! Rating: ***½


Rikishi is looking for Austin and demands that Foley agrees to award him the match if the Rattlesnake doesn't show. Foley agrees to this.

Eddie is shown backstage with the trainer selling his hamstring and the replay is shown from Smackdown of the Jericho monkey flip that caused it.


Right To Censor (Val Venis & Steven Richards) defeated Chyna & Mr Ass in 7:10
We start off with the second RTC tag team of the evening getting their asses handed to them by the two DX alumni in an extended face shine, before Billy becomes the face in peril, as Richards and Venis work over the arm of the recently returned Bad Ass. This leads eventually to a hot tag for Chyna where she hits the same signatures she hit in every match- man, it's a shame to see her regress after she did such good work with Jeff Jarrett and Chris Jericho in late '99- and then take out Richards with a low blow/Fameasser combo which is, to be fair, quite a cool spot. They have Val to themselves now, but a run in by Goodfather and Buchanan (well, more of a "dad jog in" than a run in) distracts Gunn and the ref, and Eddie appears behind Chyna with a lead pipe hidden in a bunch of roses and lays her out for Venis to get the cheap win. Not a great match and a sign that both Billy and Chyna were kind of finished as relevant acts, which is sad, but just the way the cookie happened to crumble. There were far too many of these short PPV tag matches in the year 2000.
ATTITUDE! Rating: **¼


Steve Austin vs Rikishi ended in a No-Contest in 9:21 in a No Holds Barred Match
The bad man comes down with a sledgehammer to his awesome heel music- very underrated- then cuts a promo on Mick Foley demanding to have his hand raised, as Austin is clearly too cowardly to face him. Famous last words old chap. Foley comes out but before he can respond to the big Samoan, the glass breaks and Stone Cold reprises many previous Attitude moments by driving a truck into the arena, leaping out, and proceeding to open THE biggest can of whup ass ever. The door of the truck is rammed viciously into Rikishi's head and flings his head against the steel steps several times before tossing him over the announce table. The crowd are really heating up as they get used to seeing Austin's brawl-tastic style again, and go absolutely ape as Austin pursues his hit and run assailant through the crowd. Rikishi gets a brief respite as he throws a drink in the Rattlesnake's eyes and gets some shots in, but it doesn't last long as the Bionic Redneck wears him out with a leather belt. Big 'Kish comes back again by reversing Austin over the announce table, but the Texan comes roaring straight back from behind the desk with a thunderous clothesline. In quite an uncomfortable to watch passage, the former WWF Champion chokes his opponent out with a rope, so that it almost looks like Austin is going to hang him, but Rikishi gets out of the predicament and uses a TV monitor as a leveller. The Samoan tries to take advantage but walks right into a vile chair shot, and is busted open by several more (looks like the hard way, though tough to be certain). Stone Cold pursues Rikishi around the ringside area and unleashes multiple chair shots on him, and then misses with several huge swings with the sledgehammer his foe had brought to the ring with him. The tail gate of the truck is then used as a weapon, before another huge chair shot knocks 'Kish into the back of the truck. Austin gets in the driver's seat and backs out of the arena into the parking lot outside. He props the hit and run driver against a wall and goes to run into Rikishi with the truck, but the cops drive in front of the prone Samoan grappler and prevent the Rattlesnake from killing his enemy. Stone Cold is surrounded and arrested. Not so much a match as an extended beat down...but my oh my, this was some really gripping storyline of the most violent kind. It also made sense for Steve's first match back to not involve bumping around or actual wrestling moves.
ATTITUDE! Rating: ***


Steph finds Trips backstage and gives him a tape of Benoit applying the Crossface for him to study. He thanks her, but tells her to tell Kurt Angle that if anything happens to her out there during the title match, he'll end him for good.


William Regal defeated Naked Mideon in 6:10 to retain the European Championship
Our fellow Brit cuts a typically awesome promo where he demands that Naked Mideon (his face when he says "naked" is a hysterically camp picture of disgust- so very British) be made to wear proper ring attire for this title match. Mideon does indeed come out in clothes, but after a fast start, he ends up thrown to the outside, where he removes his top. Regal looks like he might be sick. The submission specialist wears his challenger down, until a comeback occurs where Mideon is inspired to strip down to a bum bag covering his crotch (truly gross) and takes advantage of Regal's horror to get his offense in. However, the former Godwinn makes the mistake of going up top, allowing the European Champion to crotch him. Ouch. Regal goes to apply the Regal Stretch, but finds the process of touching the naked ass of Mideon too much, so hits the Regal Cutter for the win instead. Basically a squash, but William Regal did his best to make it entertaining despite being booked opposite a jabroni.
ATTITUDE! Rating: *½


Angle shows a doctored video of cut up Rock interviews which make it look like the Brahma Bull is confessing to running down Austin! Very funny stuff.

Los Conquistadores are interviewed by Kevin Kelly. All they say is "si" and "arriba!". They are so obviously Edge and Christian it's side splittingly funny.


Los Conquistadores defeated the Hardy Boyz in 10:52 to win the Tag Team Championship
Hilariously, it's very easy to tell that it's Edge and Christian under the outfits and they go over to speak to the Spanish announce team but only say "si!" The incognito Canadians ham it up a treat as the match starts and Matt goes for the mask of Conquistador Dos (Christian) and Lawler sells the importance of the mask to the luchadore on commentary. Honestly, this is so well done. Great comedy. The Hardys have the best of things and keep Conquistador Uno (Edge) under control with trademark tandem offense, and Jeff goes for the mask this time, to no avail. Jeff makes an error and the two "luchadores" get into the match, finally, and JR makes wry quips about lucha wrestlers from Toronto. A powerslam gets a near fall for Uno, and he then decides to keep the Extreme Enigma grounded with a chinlock of doom. Uno misses a twisting senton bomb off the top and both men tag in their partners. A game of one upmanship follows as trademark Hardy daredevil moves are matched by the E&C equivalents, much to Ross' chagrin behind the desk. Matt accidentally wipes out Jeff off the top to the outside, and a near fall off the typical Christian reverse DDT is broken up by a Swanton from Jeff. Uno does a run in and gets a Twist of Fate for his trouble, but Matt's obsession with the mask leads to him turning right into an Unprettier. Los Conquistadores are tag team champions! An object lesson in how to work a comedy gimmick. A lot of fun.
ATTITUDE! Rating: **¾


Trips sees something he likes in the tape that Steph provided him with earlier on.

A video package then recaps the feud between The Game and The Wolverine.


Triple H (With Stephanie McMahon-Helmsley) defeated Chris Benoit in 18:43
As the bell sounds, Triple H seeks to use his superior size and power, backing Benoit into the corner, and succeeds, managing to get the Wolverine into a predicament where he is helpless to stop The Game from punishing the leg. The cerebral plan of the former leader of DX pays dividends as Benoit is grounded and unable to get any offense. Triple H is relentless in his psychology led assault and gains props from the announcers for outwrestling the best damn technical wrestler in the business. A bridging chancery with leg grapevine has Benoit in kayfabe agony, until the Canadian is able to counter by suplexing Hunter over the top rope. On one leg, the Crippler turns out to be just as dangerous as on two, as he uses a slingshot and the steel ring steps to press his advantage. A fascinating story is told of Benoit using Triple H's style and vice versa, until the former WCW man begins to work the arm of The Game with the same relentless ferocity Helmsley had shown towards the leg of the Wolverine earlier on. Constant attempts at hyper-extending the elbow anticipate the application of the Crippler Crossface; typically sound psychology from Benoit. Both men sell their afflicted bodyparts with aplomb. The flying headbutt right into the injured arm is the exclamation mark on the wear down process, but a reverse exploder suplex puts The Game back in the driver's seat. A superplex off the top seems to put the seal on Trips' comeback, but Benoit is somehow able to reverse and set up those awesome multiple Germans. He goes for the Crossface, but the storyline of Hunter's pre-match scouting comes into play, and he's able to continually counter the pressure and escape the hold. Steph then makes an appearance, despite being told to stay in the dressing room, and she slaps the Wolverine, before he and McMahon-Helmsley's husband engage in a series of awesome reversals of each others' finishing manoeuvres. Finally, Stephanie distracts the referee mid-reversal stream, and this allows Hunter to strike with a low blow and the Pedigree for the 1-2-3. Steph walks away, feeling proud of herself! Brilliant storytelling, brilliant psychology, brilliant match. There might be no more underrated big time pairing for producing awesome matches than Triple H and Chris Benoit. They really did have great chemistry with each other.
ATTITUDE! Rating: ****¼


Los Conquistadores are congratulated by Edge and Christian who are suspiciously sweaty and give them beer. They announce a title match for Raw between them and Los Conquistadores. Awesome.


THE MAIN EVENT


Kurt Angle (With Stephanie McMahon-Helmsley) defeated The Rock in 21:01 in a No-Disqualification Match to win the WWF Championship
As the challenger makes his way to the ring, we find out that a no-DQ stip has been added. Rock comes out next and the bell rings. Steph's presence immediately pays dividends as she hits the apron and allows Angle to strike first. Whilst the previous match had more Ruthless Aggression qualities to it, this one is all Attitude early on as the challenger takes Rock to the outside and nails him with a chair. The Brahma Bull is soon back on top of things as the fight goes up the aisle and into the technical area as a bandaged Triple H watches on a monitor. The action goes back and forth around the stage area as people get thrown through sets, into barriers and Rocky even holds up a cutout of himself and punches the Olympian through it. They head back to the ring where Mrs Helmsley interferes once more but the People's Champ regains control thanks to some well placed chair shots. Rocky locks in a Sharpshooter and the challenger taps, but Steph has the ref tied up. She taunts the champ as he breaks the hold and he gives chase. The distraction allows Kurt to hit a beautiful belly-to-belly to get back on top of things.

Things slow down here as Angle works over the Great One with a chinlock. A brief rest allows both men to get their second wind and they soon hit the outside once more. Rock slams the challenger's head multiple times into the announce table before bringing him round with an impromptu shower courtesy of a water bottle. Probably not the best idea as it allows Angle to return the favour. They hit the ring again and Stephanie throws the belt in. Kurt levels the champion but can only get two. Frustrated, he goes to the top rope where he gets crotched. The Brahma Bull sends him crashing back down to earth with a superplex and we see that both men are busted open. Angle once again regains control and goes to the top where he misses with a moonsault. It is time to slug it out and things swing back in the champ's favour. He goes for a People's Elbow and Steph hits the ring to stop it. She gets in the champion's face and eats a Rock Bottom. He then goes for a People's Elbow but Kurt makes the save to take charge as Triple H hits the ring. The Game levels the Olympian and then lands a Pedigree on Rocky before carrying his wife to the back. Angle sneaks back in to cover the Great One but can only get a long two count. Rock gets a long two of his own with a DDT before the challenger tries to buy some time outside the ring. Rikishi makes his way to ringside and looks a total mess. He attacks Angle and throws him in the ring. A Rock Bottom follows with Kurt getting an unlikely kick out at two. 'Kishi hits the ring and goes to squash the challenger in the corner but Kurt pulls Rock in his way. Daddy Uso then goes to hit Angle with a kick but once again his buddy eats it. The Olympian hits both men with Angle Slams and pins The Brahma Bull to become the new WWF Champion. He celebrates his victory by crying in the aisle. A very strong main event here with Angle's run as underdog champion set up very nicely indeed. The interference can often be overdone but I think it worked well in this case, leaving a lot of open storylines hanging around the belt.
ATTITUDE! Rating: ****¼


OVERALL THOUGHTS


Well Maz, I said in the intro that this was a sentimental favourite, and that rewatch confirmed to me that it was a damned fine pay-per-view with much to recommend it. The return of Austin to active competition was as hot a middle of the card attraction as you'll see, the characterful nature of the tag scene was showcased in three separate bouts, X Pac and Jericho pulled out a cool cage match in barely any time, and the twin main events delivered in spades with storyline twists aplenty. Recommended viewing.

No doubt it was a strong PPV with less filler than some of the more recent ones. The only real low spot on the card was Naked Mideon stinking up what should have been a triumphant return for Regal. Whilst none of the tag matches were great, they all had positives. We also had some very nice variation in the big matches. Stone Cold and Rikishi delivered a violent brawl whilst Trips and Benoit gave us a storytelling masterclass. The main event was just another in a long line of strong Attitude style closers and it all came together in a nice little package.




No Mercy 2000 Overall ATTITUDE! Rating: ***¼

MVP - KURT ANGLE




Oh it's true! It's damn true! Kurt Angle wins the WWF Championship and his second MVP award of the series in one fell swoop. Until Brock Lesnar did it even faster, there had never been such a swift and more auspicious ascent to the main event and "the big one" and Kurt stepped up huge for his first one on one headlining match against a typically game People's Champ. Kurt mixed his technical wrestling with Attitude brawling to brilliant effect and his tearful celebration on the ramp was both hilarious and in character. Woo!

It's amazing how quickly you see the progression in Angle, particularly watching it back at a month each week. I think the most notable thing is that with each step up in level, and with each addition to his match time, he never looked out of place. It's hard enough to get to the top of the pro-wrestling industry, and those who do tend to stay at certain levels for months, or even years at a time. He had his big one-on-one title shot here and grabbed the opportunity with both hands, looking every bit The Rock's equal.


THE ONE TO WATCH


In the build to No Mercy, we saw the long awaited revelation of WWF's very own "who shot JR/Monty Burns/delete as appropriate" mystery. It turned out, of course, that it was Rikishi and that he "did it for da Rock", and the pay-per-view was therefore built around the revenge angle of Stone Cold wanting to destroy the man who took a year out of his career (in kayfabe, that is). This is an angle that gets mixed reviews from wrestling fans. Personally, the dramatic writing out of Austin to have neck surgery is one of my favourite moments of the era, and the unintentional comedy of seeing the Rattlesnake bounce off the windshield at Survivor Series 1999 makes its rewatch value high. It also allowed WWF to build in the emotional "Bionic Redneck fighting back to fitness" theme into the Road to Wrestlemania. However, the angle itself, with the "Triple H paid Rikishi" twist to come, was perhaps less controversial than the match that took place at No Mercy between Rikishi and Stone Cold.

Before we did our usual research for the column, I didn't realise how much hate there was out there for the nine minute bout with the no contest finish. I loved it at the time and still love it now. It made perfect sense to me to have Austin come out all guns blazing to take out his assailant, because that had been his character for the previous four and a bit years, and for him to do anything else would've been ridiculous. It wasn't about a 1-2-3 in the ring, it was about putting the Bad Man out of business for good. In terms of the action, it was a lot like every Austin match between early '98 and late '99, so I'm not really sure where the complaints lie there. I suppose there is an argument to suggest that Rikishi could have looked stronger, but he stayed as a main event player until the turn of the year, so not too sure that stands up as a huge problem.

Ultimately, the main event scene was packed in 2000 and bringing Austin back into a special attraction feud was vital for the long term plan of Stone Cold vs Rocky part deux. The Bionic Redneck was kept busy by Rikishi, Triple H, and the Rumble, eventually leading to his coronation as number one contender. To me, his return came off well, and the match with Triple H which is to follow continued the theme of crime. With Austin being thrown in jail for attempting to make Rikishi into "roadkill" he then paid back Hunter for his conspiracy by dropping him from a crane while he was in car trying to reprise his hit and run tactic. We are so used to seeing the "uniformed police" show up in storylines, particularly in association with the Rattlesnake, that it got Maz and I to thinking about other crime based angles in wrestling history...

I always find it funny when the old bill show up in wrestling. I mean where do you draw the line when it comes to assault? Any number of tables, ladders, chairs, trash cans, kendo sticks and nunchucks are fine, but we draw the line at cars. Well, hitting someone with a car anyway. Throwing someone into a car is all good. I personally would draw the line at animals. One of the most disturbing and, at the same time, awesome wrestling memories from my childhood is Jake Roberts' snake sinking his fangs into Randy Savage's arm. If that doesn't make the criminal list as an assault with a deadly weapon, I am sure PETA could come up with a different charge to send Jake's way. You might be forgiven for thinking that these criminal stories are a thing purely of yesteryear. It was only a week ago in this series where we saw Triple H framed and arrested for spousal abuse but in more recent times it was his ball and chain who got collared for abusing Brie Bella in the build to this year's SummerSlam.

That whole story was basically an extension from the Road to WrestleMania, where Hunter and Steph used some more dubious tactics in their feud with Daniel Bryan. The WWE have all kinds of previous when it comes to having people impersonate a police officer and The Game used that very tactic to have Bryan cuffed so he could deliver one hell of an ass whooping. I am pretty sure you aren't allowed to fake your own death, so someone should have really had a word with Vince McMahon for the whole exploding limo thing. Hell, maybe he would have faced the law had it not been for somebody doing something very bad to mess it all up, and I am not talking about Paul London grinning. Ted DiBiase could have been up against it for fraud as well back in the day after buying the WWF title from Andre the Giant following all sorts of shenanigans with twin Hebners. In fact, pretty much everything the Million Dollar Man did was a bit shady in the eyes of the law, but I guess he had enough in the bank to bribe a few police officers and keep his nose clean.

When you have had a storyline featuring a spot of necrophilia on television, I guess there isn't much left to shock your audience. At the end of the day however, the bread and butter of wrestling crimes will always be assault. It will never be long until you see the boys in blue show up and take someone downtown for going just a little too far. It's always cheesy but is often fun when they do it. And to leave this One To Watch with a little bit of advice for any aspiring wrestlers out there. If you ever do end up going to jail during a storyline, just try an be half as awesome at it as Jacques Rougeau...


FINAL WORDS

There was a slight drop off from Unforgiven, with a 1.3 posted for No Mercy, but we must remember that the former PPV had the first significant storyline Austin appearance since he had been run over in kayfabe, and anticipation to see the story progress had been at fever pitch. Survivor Series would see some very interesting storylines develop and the company was on course for plenty more big pay days in this biggest of wrestling booms.

The gig was almost up in Atlanta with Halloween Havoc doing a 0.15 buyrate. It was strangely main evented by Goldberg taking on Kronik in a really short handicap match and also featured Booker T defending his title against Scott Steiner. But as Mav said, things were about to all get turned on their head in the WWF as we'd see twists and turns aplenty as we headed towards Survivor Series.

Follow Maverick on Twitter



Follow Mazza on Twitter







REQUESTING FLYBY: Modern Day Wrestlemania Represents Everything That's Wrong With WWE
REQUESTING FLYBY: The Weekly Buzz 24/02/18 (Monday Night Rollins, Defending Smackdown, The Future Of The Brand Split)
REQUESTING FLYBY: The Weekly Buzz 100218 (Is 205 Live A Glimpse Of WWE Run By Triple H? Elimination Chamber A Snooze? Smackdown Booking Chaos AND MORE
REQUESTING FLYBY: The Weekly Buzz 31/01/18 (Rumble Chat, Ronda Rousey, Too Much Female Nostalgia? AND MORE)
REQUESTING FLYBY: Five Ways WWE Can Re-Invest Me In The Wrestlemania Experience
REQUESTING FLYBY: All In All, A Very Mediocre Year For WWE. So What Next?