---



Oliver's Twist: Who's NXT?


By Oliver
Jan 7, 2014 - 11:17:44 AM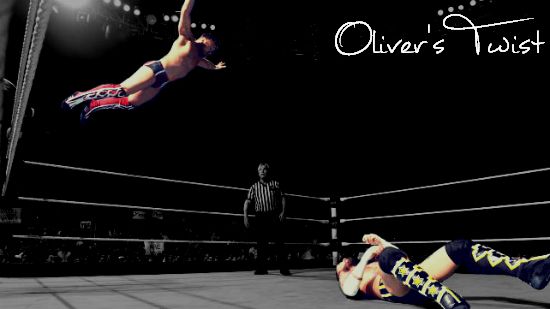 Welcome, willkommen and bienvenue to the debut of Oliver's Twist on the fair pages of LordsofPain.net! Over in Smark's Court before the bells rung in 2014, you may have seen me recently arguing that Big E Langston should be considered the breakout star of 2013. Now, Big Earl and I might not have triumphed over the equine features of Roman Reigns, but all the talk about the brightest new star of 2013 got me thinking about who may well be in the running for the same award come the end of this year. Is there anyone in NXT who could come up and make quite the same impact as Big Ermintrude and The Shield did in 2013? Of course there is! So allow me to present to you right now three NXT stars who I hope will set the main roster alight throughout 2014 and have tongues wagging when Mazza and Uncle Joe next get together for the purposes of mass debating. And what better place to start than with everyone's favourite Australian wrestler?



Emma



When Emma first entered the scene on NXT, I hated her. Her gimmick wasn't defined and she looked less like a woman with a fun personality and more like a bumbling buffoon. Certainly, I didn't think there was a capable wrestler under the surface, let alone one who could become part of the famed NXT women's division. I would willingly go to bat for the NXT women's division being the strongest collection of wrestling ladies in recent WWE history. Not only is there a core group of women who could immediately enter the main roster Divas division and set it alight, but each and every one of them is an interesting, dynamic character that is being allowed to grow.

Now, any of you who have read The NXT Review will know that my wrestling heart belongs to Bayley completely, with the exception of the 5% owned by EC3 and the 10% that's been a void since the death of Eddie Guerrero. But my head has ruled my heart on this one, and Emma is certainly the one who I expect to shine on the main roster if she's given the chance. Where I think she sets herself apart from the rest of the division is in the charisma stakes – simply put, once you get over the slightly dorky gimmick Emma is impossible not to love. Her highly entertaining promos are both funny and endearing, yet don't really stray from the point so much that they lose their impact. I mean, she's not going to talk them into the building any time soon but she's a better talker than, say, either Bella twin or Natalya, so she should have no problem fitting right in on the main roster.

The leader of the EMMAcrats (no that's…that's really what she calls them. My play for Dance Dance Revolution was batted aside on Twitter) is also a better wrestler than most of the women on the big shows. Just watch her match with Natalya from the other week for evidence of that. That early matwork is expertly executed, but where she really shines for me is in those submission holds – her signature DilEmma tarantula and the Emma/Muta Lock finisher appear properly painful. Look at the way she wrenches the Emma Lock back with her body while closing the window with her shoulder. None of the sloppy John Cena STF nonsense, she properly locks that in and then works the hold to apply maximum torque.

Emma certainly has all the tools to run riot in the Divas division on the main roster and will, if allowed, probably be a breakout star in the division in the next 12 months. She needs next to no work at all, and if she were to be called up tomorrow I'm fairly sure she could quickly ascend the ranks to challenge AJ Lee, or whoever else might be holding the big pink butterfly in a few months' time. I certainly see big things in her future, as I do for my next pick – someone with a slightly less endearing attitude.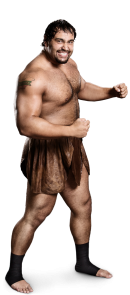 Alexander Rusev



The Bulgarian Brute has been running wild on NXT since he debuted, and for good reason – the man is phenomenal. I mean, when was the last time you saw a 6 ft, 305 lb mam throw a picture perfect spinning heel kick? Exactly. At first look, Rusev would appear to be all muscle and power, but there's a delicacy and athleticism to him that even some of the smaller guys on the NXT roster can't manage. It's not that he's not strong – he can throw a man from his front to his shoulders and into a Samoan drop in one movement - just that he has hidden attributes as well. In the four months since his impressive debut against Dolph Ziggler the big man has gone from strength to strength, and has remained undefeated in singles competition ever since, most recently besting Kofi Kingston. Leaving that many opponents laying in itself is impressive, but the way Rusev has dispatched his opponents, normally taking them out in sub-four minutes, only adds to the record.

In my mind, Rusev's best comparison is the last great big man, the late Umaga. Not only did he have that size in his favour but the master of the Samoan Spike could move as well, and really that's what we have with Rusev now. Of course, as he is being portrayed as a silent but violent brute, he needs a mouthpiece and his current one, Lana, is doing a good job even if she does speak exclusively in Russian. It riles up the crowd in the way you would imagine it would, and guarantees him a reaction when he does come out. If he was booked as strongly as he has been in NXT on the main roster, and for me that's pretty much the only way you can book him, at least initially, he'd make one hell of an impact. His background in Muay Thai kickboxing (which, for the record, is a shoot – he learned it in Thailand while recuperating from a broken freakin' neck) gives him an immediate touch stone, especially as the Best in the World himself CM Punk has the same training on his CV. To my mind, there is little or nothing stopping him from moving very quickly to the upper echelons of the card once he debuts on the full-time roster. Dude needs to get some shoes, though. What must his mother think?

Rusev's recently been reported as touring with the main roster where he's dealing out vicious beatings to Zack Ryder, which does hint that he has a big 2014 ahead of him. There is nothing that should be able to stop him from making a big impact on his debut and impressing people with his strength and agility – he's been shining since day one and has quickly moved up to being one of my personal favourites. My next pick, on the other hand, is someone I never expected to be tipping as a future star because I hated him. And yet, here he is – and I don't want him to change a thing when he comes up.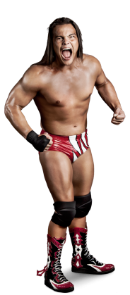 Bo Dallas



Oh come on, you remember Bo Dallas, right? He had that feud with Wade Barrett! It…er…never went anywhere. But he was in the Rumble! Yeah, that guy, the one that looks like a fat Willy Wonka! Now, let me tell you something – Bo Dallas is terrible. But he's currently one of the shining stars in NXT. Why? Gimmick. It's all about the gimmick. He's possibly the worst wrestler to ever receive a push of any sort in WWE. But that's the point. You're supposed to hate Bo. You're supposed to chant 'no more Bo' or 'Pocahontas'. Now that Bo is playing off of the crowd, there seems to be no stopping him.

The thing is, Bo thinks he's a face. Bo acts like a face. But the crowd hated him because he was a face. A pure face, with no edge – in fact, he was kind of like Jericho in his earliest WCW run, where the crowd turned on him because he just wasn't edgy enough for the time. Since defeating Big E Langston and becoming the third ever NXT Champion (a sign that greatness is just around the corner, if Langston and Seth Rollins' current status is anything to go by), he's subtly and majestically turned heel by…not turning heel at all. If that's confusing, let me explain – nothing Bo ever did was a heel action initially. He was oblivious to the fact that he was assisted by exposed turnbuckles in his early championship defences, and never really did anything heelish. Rather than an abrupt turn, Bo slowly and organically turned heel as his run continued, not by costing his rivals matches or blindside attacks, but by referring to them as a 'good kid' or just generally being delusional – including one particularly choice moment where he thought the crowd were chanting 'Bo' when they were actually booing. He's a funnier version of Kurt Angle, circa 1999.

Since the turn was embraced, however, Bo has only ramped up just how amazing he is as a character. In one of the in ring segments of the year, he returned from being on tour with the main roster overseas amid balloons, gave cookies to the audience and presented a slideshow of his journey. Among a myriad of little highlights, my personal favourite was when he got to talking about wrestling Justin Gabriel: 'He's a good kid. I beat him'. Perfect. Seriously, NXT is completely free to watch on Hulu – if you want to see this, it's the first ten minutes or so of the 20th November episode from last year. I can't find a video of it online, annoyingly. The thing is, when a heel is being this amazing, you can't help but enjoy it. Bo's character alone should, in my opinion, see him get a good push when he hit the main roster. I don't think he'll be main eventing anything in the near future, but he'd be an outstanding midcard heel.

So there they are, my three to watch in 2014. Will they all make the main roster in the next twelve months? Who knows – obviously I hope so, but there are only so many spots on the roster. For me, Emma is the most likely call up of the three, and certainly is the most 'ready', with a clear gap for her to come into, but the other two could shine if given the chance. When you consider I've pulled these three names out without even touching on Sami Zayn, Adrian Neville, Paige, The Realest Guys in the Room and multiple others, you can certainly say that the developmental federation is in rude health, and the future of the WWE pretty secure.

What about you, though? Do you agree or disagree with these three? Who are you expecting big things from this year? Leave me a comment below, or drop me a Tweet (@MrOlliB) or an email using the link at the top of the page. Until we twist again, stay safe when crossing the road and drink more hot chocolate! Aufwiedersehen!
The NXT Review: 21/01/2015 – Breeze-y Lover
The NXT Review: 14/01/2015 – Play It Again, Sami
The NXT Review: 08/01/2015 – She's A Zayniac
The NXT Review: 18/12/2014 – Owens Me, Owens You (Aha!)