---



Oliver's Twist: Two Hours With The WWE Network


By Oliver
Feb 24, 2014 - 10:30:00 AM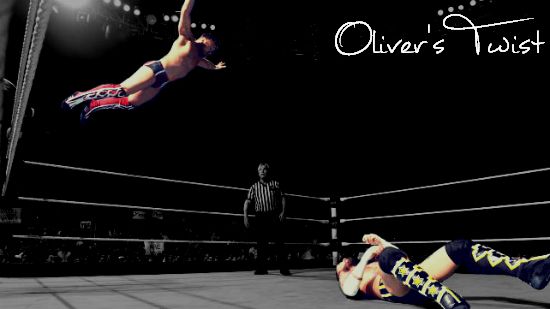 Hello again webfriends! How are you all on this monumental day? Still aching from that Bryan loss last night? Still wondering where Dean Ambrose has gone? Still booing Batista? Check on all three counts for me – Bryan kicking out of that first RKO had me leaping out of my seat with joy, believing this was finally his time. But still, life, as they say, goes on. And today life for WWE gets pretty big as the long awaited launch of the WWE Network takes place. Offering a 24/7 live channel alongside your pick and choice of countless hours of historic television, it's mooted as a new day not just for WWE but for television as a whole. But does it live up to the hype? Do you feel refreshed by using it? And can I really watch some guy called Chris Benoit do some wrestling? I set out to find out as much as I possibly could about it in the two free hours I had this afternoon after completing the sign up (half an hour early, cheekily) – so let's see, shall we?

The first thing that struck me on signing up was how slickly the interface worked. It's presented simply and crisply, with a good selection of the most recent pay per views on the home page available for screening. Raw and Smackdown replays up until the week before the Royal Rumble were already available, and had been given some catchy titles – some a little self-explanatory, such as 'The Animal Returns' but some a little more interesting like 'Family Matters'. Inevitably for me, I checked out what they had of NXT and it is up to date, including the episode from last Wednesday with the Tyler Breeze vs Adrian Neville main event, but noticeably lacked older episodes. Having just recorded a program with Joey for The Right Side Of The Pond previewing at NXT:arRIVAL (which will air tomorrow evening on LoPRadio, so keep an eye out – I'll be pimping it over on the Twitter anyway, rest assured) it's good to see that this was available to an extent, so anybody tuning in for the first time on Thursday night can double back a few weeks if they so wish. Hopefully the selection will bulk out in the days to come.

Interestingly, the 'Originals' tab had not only current new programming but also available was the sit down documentary part of the Bret vs Shawn rivalries DVD that came out three years ago. I didn't expect to see something that was available on a DVD release on the Network, especially not one that was this recent, so that was a nice surprise. Also on their was a WWE Countdown of the top ten catchiest catchphrases, which to be honest seemed a little pointless from the five minutes of it I watched – essentially, a reduced version of one of those '100 Greatest Moments' DVDs, with talking heads and such. Matt Striker was on there, though, so I don't know how old this was. Still, it worked nicely, and a skip back button that jumped 10 seconds let me watch The Miz pretend to be Hulk Hogan a few times. I'm sure these shows add some value to the overall product, and give you a little something extra, but I can't see myself watching many of them in the future.

The 'Vault' section is probably what would see the most action for me over the course of my seven day trial if it was properly stocked. Instead, it has bits and pieces but no real coherent run of episodes. The ECW Hardcore TV section, for example, has episodes 26, 30, 43 and 54 but nothing else at this moment. Fine if you want to dip in and out but not if you want to watch the stories along. There were some legends of wrestling roundtable style discussions in there too, which were OK – Pat Patterson, Mick Foley, Michael Hayes and Dusty Rhodes sat around and talked their way through some nonsensical gimmicks with Mean Gene Okerland – and I think they would probably be good to have a listen to in the future. Not what I was really here for, though, and they were more present as a bonus to the other stuff that's there. I imagine this is where most of the future uploads will come, and hopefully this section will bulk out with things like Nitro (which was curiously absent to my eye) and the available ECW TV.

What I was there for, though, was watching the old pay per views. And this is where I got the real treats. WCW goes right back to Starrcade 1983, as you'd expect, and I believe it was a full list of them. Terrifically, you can now see all three Flair/Steamboat matches on a big screen – something I'm looking forward to immensely in the next couple of days. Whether Halloween Havoc 1998 is presented in its original form remains to be seen, but I imagine most of these will be complete. Similarly, the ECW section seemed to be fully stocked, and if you were looking for a particular type of PPV there's a good filtering system that will separate out exactly the type you want, which I'm sure will come in useful when I do my usual Royal Rumble marathon next January. On another note, the WWE selection is presumably also complete, but it was here that I experience my first issue with the platform as it wouldn't load the whole list or Elimination Chamber individually. Whether or not the show from last night is already available (or if it even will be made available for a while) is therefore unknown. But one thing for certain is that there is hour after hour of wrestling for you to watch, and you can have pretty much your pick of anything from the last 30 plus years of mainstream American wrestling.

It's all well and good me sitting here for the best part of 900 words and telling you what there is, though – the important thing is how does what's there play. I inevitably went for one of my favourite events in WrestleMania XX to test this out for two reasons – one, I wanted to see the main event, and two, I wanted to see the much talked about Chris Benoit disclaimer. Which, er, wasn't there. Instead, the Boys Choir of Harlem turned up to sing 'America The Beautiful'. In fact, the only thing of note was the show description given below the video:




No Benoit mentioned at all! I decided to stick with it and see if he was mentioned just after the initial start, but nope, nothing. I waited and waited, but no mention was there – and then he turned up in the opening video package without warning. I don't know whether it was missing because I had adblocker on my internet browser or what, but I didn't get a disclaimer. I skipped to the main event, just in case it was there, but out came Benoit without so much as an edit on the commentary that I could discern. The only issue I had with the whole platform, in fact, was that skipping to a point in a show is complete guess work. There's no time given for your skipping forward, you just have to click and hope, and the skipping back ten seconds thing is good, but it nearly takes ten seconds for the button press to register. Not something I'd experienced with the shorter program earlier, but something that was definitely felt here, as I kept going to skip back a bit more and ending up halfway through Undertaker vs Kane rather than at the start of the video package for the main event. Eventually, I gave up and just left it where it was – seemingly, it jumped forward in ten minute chunks but with no real pattern or idea of where that might land you. Just for interests sake, I through on the subtitles, or 'closed captions' as I believe they're called in America, and they were pretty good but did take up a lot of the screen. Video quality was pretty good, though, and it even stood up to being blown up to full screen on my computer monitor without any lag and minimal, if any, pixellation. Also, the screen didn't go black and white for the blood in the main event which I'd expected.

The 24/7 aspect of it worked will probably come into its own in a few days' time, once programming starts to air more regularly. Unfortunately, it didn't work for me initially when I clicked through from the home page - when I clicked the WrestleMania rewind link it just redirected to an error page. I had to go around it, selecting the schedule first, but even then the loading time was very slow and I eventually gave up without having watched a single second of the live section. Given this was 17 minutes after the launch time, it's possible that this sort of lag was due to a number of new people coming on and trying to watch the same thing – hopefully that doesn't become a problem later on for pay per views and such, as I also experienced some more general lag issues Mania XX after a while. Whilst I managed to get out of those (hitting that 10 second rewind button seemed to reload the video and get it going again) it was a nuisance. What I did notice when I went to check the schedule is that when you do so it doesn't cover the video you're watching – just pushes it down slightly to show you what's on. Pretty useful if you're just browsing the current programming and want to see what you could watch now.

[EDIT: I did actually get this working in the end, and the 'start at the beginning button is pretty useful. Sitting tight and hoping it keeps working until the This Is NXT program later now, as that had really caught my eye]

I think I was pretty fortunate to have Mania XX playing, with more people coming on to the platform it really slowed down dramatically. I thought I'd load up an older pay per view, just to see if they'd done any sharpening of the image or similar, but I couldn't load anything once it was 20 minutes after the initial launch time. Don't get me wrong, I was happy watching Triple H tap out to the crossface again and the ensuing celebration in the ring with Benoit and Guerrero, but it would have been nice to immediately change to something else and I wasn't able to. I imagine this issue will disappear in a couple of days, seeing as it's unlikely this many people will be on it at the same time again, but it does leave you wondering about how live TV will work – if there are complaints about the pay per views, it could cause some serious issues for WWE. I trust, however, that with seven weeks to sort it out we won't see a repeat of this problem.

Two hours isn't really enough time to get a feel of whether or not this will something I'll enjoy using in the long term, but based on what I saw I was enamoured with what WWE is trying to do. Having one place to go for all of this is great, and saves me searching through video after video of pay per view highlights on YouTube when all I want to do is watch a pay per view. Inevitably, the teething problems hurt it, and I ended up getting a lot of 'The data you have requested is unavailable at this time, please try again later notices'. That said, it seemed sporadic – I could have watched my choice of Backlash pay per views almost instantly, but it would take ages to load the selection of Capitol Punishment. There were also odd little bugs, like offering me three different versions of the same Battleground pay per view to choose from when I requested Breaking Point. It was only a little niggly thing, but it's a nuisance. Loading issues seemed to get better as time went on, and once I gave it half an hour it was back to being pretty quick to load menus and videos. I still wasn't able to work the 24/7 live feed by the time I decided I'd had my fill, but elsewhere I was impressed with what WWE had to offer. If they can bulk out the back catalogue fairly quickly, and get the Raw and Smackdown replays updated to being a bit more recent (especially as these were full shows) then it's got everything a WWE fan could possibly want.

I wouldn't say this changed the face of television, as it's essentially just a wrestling Netflix or Hulu. But it certainly changes the face of WWE and how we consume it. Now, I'm off to watch WrestleMania X-7. Who's joining me?

What about you guys? Have you signed up to the Network? If so, what did you think? Leave me a comment below, or drop me a Tweet (@MrOlliB) or an email using the link at the top of the page. Until we twist again, stay safe when crossing the road and drink more hot chocolate! Au Revoir!
The NXT Review: 25/03/2015 - Great Bálor Of Fire
NXT Newswipe: Bálor's Big Step, Title Thoughts, Jacobs' Job and a cheeky bonus
The NXT Review: 18/03/2015 - Bloodbuzz Ohio