---



Hustle Is Posting Right Now - The 2013 #BlackTwitter Hussy Awards


By Hustle
Jan 3, 2014 - 5:37:53 PM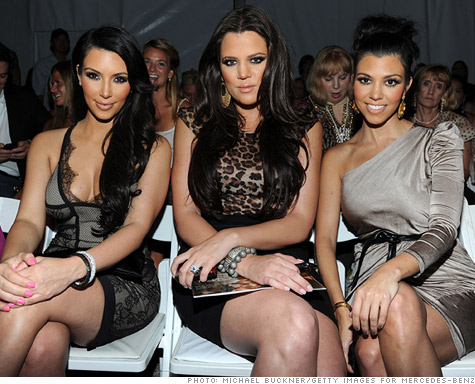 "We on Award Tour.."





With 2013 in the rearview mirror, it's time for me to deliver my annual year-end awards column, The Hussies, to the masses, and I've decided to stick with the "theme" to help me stand out from the glut of year-end columns that you have read and will be reading in the not-too-distant future.. incorporating "Black Twitter" hashtags as awards to give out. It's just a fun concept that shouldn't be taken too seriously, so spare everyone with your rants about how Twitter sucks or how hashtags don't belong anywhere but Twitter, yadda yadda ya. Let's go ahead and get down with the get down..




#TheStruggle



This is given to the wrestler that has made the biggest decline on their situation/position from one year to the next. Maybe it's someone who has seen their in-ring skills drop off, or maybe it's just someone who was on top of the world in 2012, only to have the world on top of them in 2013. The nominees are..

- Chris Sabin
- Rob Van Dam
- Kassius Ohno
- Santino
- Christian

Some interesting choices here, with a couple former World Champions in the mix. Injuries, weird contracts, releases and general bad booking are all represented here, but in the end, only one man can walk away with the Hussy award.



..and the winner is.. Kassius Ohno



Ohno wins this award almost by default, as much as it pains me to crown him here. I'm on record saying that Chris Sabin's heel run was an epic failure because he appears to be too nice of a guy in real life to accurately portray a heel on television, but even though his workrate has gone down a few notches (albeit due to his multiple knee surgeries), he did win the TNA World Title in 2013. Rob Van Dam went from "perennial TNA World Title contender" to "possible WWE World Title contender" to "no real reason why WWE even brought him back", but because he's Rob Van Dam, he could return to television next week and be placed into the main event picture without anyone blinking an eye. Santino is.. Santino. He's a comedy character that can move in and out of midcard title contention at any time, but his booking at the 2012 Elimination Chamber pay-per-view, where he actually had people believing he would beat Daniel Bryan to become the new World Champion, skewed the way some people saw him, and he certainly didn't reach that level in 2013. Christian hasn't wrestled since 1995 because of a rash of injuries and possible lack-of-remembrance from the Creative Team, so his status of "kind of irrelevant" in 2012 to "slightly more irrelevant" in 2013 kept him floating here.

When it was all said and done, I truly think Ohno had the biggest decline. In 2012 (and in most of 2013, for that matter), people were clamoring for him to be called up from NXT, giving him all kinds of praise, saying he was part of a group that was the future of WWE. Then.. he was reportedly in the WWE dog house thanks to his lack of physical conditioning. Then.. he was released altogether. I'm not here to talk about who was "at fault" here. No matter what, the man-formerly-known-as-Kassius-Ohno-but-now-known-as-Chris-Hero-again will be just fine, with all of his indy dates and trips overseas that he can make, but he certainly fell a long way from 2012 to 2013. Congratulations. I think.




#Swag



On the opposite end of the spectrum as #TheStruggle, this award goes to the wrestler that has made the biggest improvement on their situation/position from one year to the next. It could be someone that has improved their in-ring work, or someone that has moved up the card the most from 2012 to 2013 (for example: pre-show dark matches in 2012, and then being a World Champion in 2013). The nominees are..

- Bray Wyatt
- Big E Langston
- Goldust
- Magnus
- Roman Reigns

Nice mix of the young and the old here. Also a nice mix of World Champions, guys who have a great chance at being World Champions soon, and a guy that people have been demanding get a chance to be a World Champion due to the work he's been putting in recently. Again, though, only one man can ultimately walk away with the Hussy Award.



..and the winner is.. Goldust



I think a strong case can be made for everyone nominated here, but I had to choose based on what everyone expected. Bray Wyatt has had people calling him a "future World Champion" since he debuted the gimmick in NXT. Big E Langston has had people calling him that since word broke that he was John Cena's good buddy. Magnus has had people calling him that since his time teaming with Samoa Joe. Roman Reigns has had people calling him that since I told them he would be (self promotion is great). Nobody in their right mind was sitting there, in 2012, calling Goldust a "future World Champion". Not even Goldust. Not even Goldust, playing as himself, in WWE '13.

I've already seen people make the argument that Goldust is the best in-ring worker on the WWE roster right now, and has been on fire since returning nearly four months ago. To my recollection, he hasn't been involved in a bad match during those four months, whether he's wrestling a singles match, tagging with Cody Rhodes, participating in a six-man tag, participating in an eight-man tag, or even participating in a 12-man tag. Not even the darlings of the IWC, Daniel Bryan and CM Punk, can have that said about their work in that span. Goldust has done everything asked of him, and we haven't even gotten to the portion of his career resurrection where he turns heel on Cody, cuts some great, pseudo-shoot promos on the Rhodes family for a couple weeks, then tries to steal the show at WrestleMania against Cody. Exciting times, ladies and gentlemen.




#Eek



This award goes to the least-liked female wrestler/personality that a promotion continues to push in any shape or form. "Eek" is used to describe only the lowest form of heauxs. This isn't necessarily for the worst worker, worst talker, etc. It's merely for the person who gets pushed and pushed, despite everyone's dislike and hatred towards them. The nominees are..

- Dixie Carter
- Summer Rae
- Eva Marie
- The Bella Twins
- ODB

Because of some confusion that people continue to have with this award, I have to point something out before I declare a winner.. this award has nothing to do with the attractiveness of the winner(s). It has nothing to do with who you would want to do dirty, dirty things to in the bedroom of your choosing. Let's see who wins #Eek this year.



..and the winner is.. Eva Marie



This one shouldn't be a surprise at all. Everyone else on the list contributes something, even if that something is not all that good. Dixie can bring unintentional comedy when she's trying to "act". Summer Rae's facial expressions are vastly improved from when she debuted, and her reactions to Fandango's matches are actually kinda funny. Brie Bella is improving in the ring (difficult not to, I suppose, when Daniel Bryan is helping to train you), while her sister.. wears skimpy outfits. ODB is a redneck's fantasy come to life, so.. there's that. Eva Marie, on the other hand.. has Ronald McDonald's hair. She can't wrestle. She can't cut a promo. She can't act. I have a difficult time believing that she can even walk and chew gum at the same time. I raise my right hand to God when I say this, but she's also the least attractive woman on Total Divas, and one of the least attractive on the WWE roster altogether. There's just.. something.. about her face.. that I don't like. Perhaps it's the completely blank expression that's always on it, where she looks like a (dead) deer caught in headlights. I'm not sure. Whatever it is, though, she needs to go away. Unfortunately, I know that won't happen anytime soon, because Total Divas is coming back, and as long as the show is a ratings draw, they'll keep scripting her into saying/doing things, and they'll keep putting her on Raw and/or Smackdown because of it. Joy.




#Fade



This award is given to the wrestler/personality that you just want to disappear from your television screens. You aren't wishing for their death or anything like that. You just wish you could go through the rest of your wrestling-watching life without seeing them again, so you're looking to offer them the "fade", which means to take them out. The nominees are..

- Ariane/Cameron
- Sin Cara
- JBL
- Rockstar Spud
- Dixie Carter
- "Bad News" Barrett
- Eva Marie
- The Miz
- Bo Dallas
- Curtis Axel

Before anyone gets salty about me essentially advocating violence towards women by nominating females for the Fade, I'll just point out that I wouldn't throw hands at them myself. I'd just have another woman do it. See? Problem solved.



..and the winner is.. JBL



I remember, not all that long ago, when JBL was entertaining as all hell on commentary. He was a fresh voice, able to break up the monotony of what we were used to on WWE programming. His interactions with Michael Cole were especially fun, as he basically bullied Cole on a regular basis. Even when he wasn't bullying Cole, he sounded happy to be there. Happy to contribute to the wrestling business without having to destroy his body every night.

Now, he just sounds like he's waiting to collect his next check. He delivers the same, tired lines over and over and over and over and over and over and over and over again with no vim or vigor, pretty much turning him into the living embodiment of wrestling video game commentary. He says things that make no sense, and is constantly being corrected by Cole and Jerry Lawler. He doesn't even use his in-ring career to his advantage when calling matches, which is what these guys are supposed to do, as it helps the fans watching at home know why things are happening, when they're happening. He serves no purpose anymore, and as much as I hate to say it, I have to offer him the Fade posthaste.




#Zzzzz



This goes to the wrestler/personality that thinks they're saying something deep and profound on the mic, but live crowds are bored to tears. It could be someone that has been cutting the same promo all year long, or just to someone whose promos have been awful throughout the entire year. The nominees are..

- The Miz
- Randy Orton
- "Bad News" Barrett
- Sheamus
- Big Show

Hey, TNA fans.. a negative award that features zero nominees from TNA. Now, can you please stop messaging me about how biased I am in my columns?



..and the winner is.. Randy Orton



You have no idea how much I wanted to give this award to Barrett after only three or four total promos with the new "Bad News" gimmick. From a promo standpoint, I can't recall the last gimmick that got off to a worse start than Barrett has, with his incredibly boring and pointless speeches, where he's basically preaching to zero reactions from live crowds.

However, the award goes to someone that might as well get it as a lifetime achievement. Randy Orton is a lot of things, folks. "Master of the spoken word" is not one of them. He has never been downright terrible on the mic, but his promo style is similar to his in-ring style, in that it's very calculated and methodical. When he's feuding with people that aren't exactly setting the world on fire with their own promo skills, he can sometimes get away with it. However, when he's trying to set up a huge pay-per-view match against the best talker in the business (strictly when it comes to selling a match, making it huge, and getting as many eyeballs to watch as possible), or if he's against the likes of a Daniel Bryan, who is going to have the crowd enjoying anything he says, no matter what, or a CM Punk, who might be the best actual talker in the business.. Orton's flaws are exposed and exposed to a great degree. He rambles, he stumbles over words, he forgets his lines/cues, he gets flustered by crowds when they don't react the way they're "supposed to".. it can be a train wreck, at times. Let's just be thankful that he won't have an acceptance speech for winning this.




#NobodyCaresB



The award given to the storyline that people simply don't care about. It doesn't matter how it began, it doesn't matter where it is, and it doesn't matter where it's going.. people simply just don't care. The nominees are..

- TNA attempting to recreate the "Summer Of Punk" storyline with AJ Styles
- The Miz & Kofi Kingston becoming Slap-A-Thon 2013
- Two words: Total Divas
- B A Star, Ryback
- Ric Flair "passing the torch" to The Miz

To be honest, I probably could have extended the list of nominees here by a lot, but I wanted to try and keep things moving at a swift pace. I think I left the "best" choices in, though, so it's not like I butchered things completely. Only a little bit.



..and the winner is.. TNA attempting to recreate the "Summer Of Punk" storyline with AJ Styles



Come on, TNA. When you're going to "borrow" from another storyline, it should be one that isn't still fresh on people's minds. Borrow from something that ECW did, maybe. Perhaps something that WCW did in the late-90s. Hell, borrow something that the WWF did during the Attitude Era. Don't take from a WWE storyline that happened two years ago, and is still being talked about in glowing terms to this day.

It was just a clusterfuck on TNA's part. AJ Styles isn't anywhere near CM Punk's level when it comes to promos, so he couldn't sell his part of the angle properly. Dixie Carter was struggling at the early stages of her heel turn, suffering from Chris Sabin Disease, where she might be too nice a person in real life to play a total bitch on television. It was taking from a storyline that just happened, so people weren't buying into the fact that AJ is leaving the company. Hell, to this day, most fans don't think he's actually gone. Nobody bought into the storyline from the start, and when Styles inevitably returns on an episode of Impact soon, people will just roll their eyes at business-as-usual in TNA.




#Cryin



This award goes to the best segment of the year, whether it's an in-ring promo or something that took place backstage. It could be something that left you laughing your ass off, or it could be something that was so magical that you couldn't stop watching. The nominees are..

- Bully Ray revealing the Aces & Eights' master plan
- Bray Wyatt's "I love you, Sister Abigail" promo
- Mark Henry's "retirement"
- AJ Lee's Pipe Bombshell
- The "Ascension Ceremony" for John Cena & Randy Orton
- CM Punk, The Undertaker & Paul Bearer's "ashes"
- John Cena & Daniel Bryan on MizTV before SummerSlam
- CM Punk tells The Rock that his arms are too short to box with God
- Jay Briscoe comments on internet rumors
- E.G.O. Hall Of Fame

The "amazing drama" definitely outweighed the "amazing comedy" in 2013 when it comes to segments, but that's perfectly fine. It was another good year, from sick burns to desperate pleas to emotional roller coasters to edge-of-your-seat mark out moments, and everything in between.



..and the winner is.. The "Ascension Ceremony" for John Cena & Randy Orton



Call this a little unfair if you want, but I just couldn't select Mark Henry's "retirement" as the winner here for one reason.. the follow up. The segment itself was fantastic, with Henry's superb acting abilities pulling everyone in, causing them to take off their smark gloves for a moment. People really bought into the fact that he was leaving the business, and even fans of John Cena were marking out when Henry attacked Cena, revealing that it was all a plan. Great stuff. However, the segment led to a match that featured the same old ending that we all should have seen coming, and what has Henry done since then? Exactly.

The "Ascension Ceremony" sticks out, in my opinion, for multiple reasons. First and foremost, it helped to sell a huge match in WWE history, with Cena delivering his own version of a "pipe bomb" yet again. The segment also fantasy booked damn near half of the WrestleMania 30 card, three-and-a-half months in advance. Not just a tease for one match, guys and gals. That segment put together the possibility of a handful of matches, all of which would be listed as "main events" by WWE. All that was missing was the brawl to be interrupted by The Undertaker's bell toll, Brock Lesnar's entrance music's opening guitar riff, "If ya smeeeeelllll..", and "Real American" hitting the speakers. I was marking out for every little bit of that segment, and again, that's something rare these days. Whether I want to or not, I look at things from the "smark" perspective more often than not.. we all do, as internet fans.. but I was able to sit back and enjoy the ride for this one, and I can't help but to reward it for allowing me to do so.




#Craftmaster



Simply put.. this award goes to the master of their craft, and the best wrestler of the year. That's as simple as it gets. The nominees are..

- Jeff Hardy
- John Cena
- Kazuchika Okada
- CM Punk
- Randy Orton
- Daniel Bryan
- Johnny Gargano
- Adam Cole
- Bully Ray
- Hiroshi Tanahashi

A nice mix of mainstream North American wrestling, independents, and New Japan. There are a lot of different directions I could go with this one, and chances are, if I were to pick a winner for this category every day of a single week, I'd probably choose a different winner each day, depending on my mood in that particular 24-hour frame. It's been that kind of year.



..and the winner is.. Daniel Bryan



The man simply does not know how to be in a bad match, it seems. It doesn't matter if it's singles, tag, multi-man, gauntlet, and so on.. it doesn't matter if it's main event, midcard, or opening the show.. it doesn't matter if he's facing a top-tier talent or a rookie.. when Daniel Bryan steps into a ring, you know you're in for a treat.

When he first signed with WWE, I remember telling people that he was already the best wrestler on the planet, and I remember many of those people laughing at me. They were of the "if you aren't doing it on the biggest platform, it doesn't really matter" mentality. That's fine. That's understandable. However, those same people have no qualms with praising the man these days, now that he has proven everything I've ever said about him, and has even gone above and beyond to show that he isn't just a one-dimensional character, letting him succeed not only as a "wrestler", but as a "sports entertainer", as well. That was quite the lengthy sentence.

We're in the presence of greatness, folks. All hail the man from Aberdeen, Washington. All hail.




#!!!



This award goes to the match of the year. When you see "!!!" on Twitter, and especially Black Twitter, it's usually for something that is beyond all words, and all you can muster up is a series of exclamation points to express your feelings. In the world of message boards, it's the equivalent of quoting someone's entire post, and just replying with "This." as your response. The nominees are..

- CM Punk VS Brock Lesnar (SummerSlam)
- Hiroshi Tanahashi VS Kazuchika Okada (New Japan Pro Wrestling's Invasion Attack)
- The Undertaker VS CM Punk (WrestleMania)
- John Cena VS Daniel Bryan (SummerSlam)
- Daniel Bryan VS Randy Orton (Raw, December 16th)
- Sami Zayn VS Antonio Cesaro (NXT, August 21st)
- Kazuchika Okada VS Hiroshi Tanahashi (NJPW's King Of Pro Wrestling)
- John Cena VS CM Punk (Raw, February 25th)
- Hiroshi Tanahashi VS Kazuchika Okada (NJPW's WrestleKingdom)
- Seth Rollins & Roman Reigns VS Cody Rhodes & Goldust (Battleground)

Yeah, I have an entire Okada/Tanahashi trilogy taking up 30% of my Match Of The Year nominees. Big whoop. Wanna fight about it? They were all great matches. I'm not sure what you want me to do about these kinds of things.



..and the winner is.. John Cena VS Daniel Bryan (SummerSlam)



Even with three of the ten spots, Okada/Tanahashi didn't walk away with this award, and that's because of a brilliant performance by both John Cena and Daniel Bryan at SummerSlam. I've gone back and watched the match several times since my initial live viewing, and I just can't find fault with it at all. The drama, the beautiful "David VS Goliath" story (obviously in the way Cena is booked, not because he's a giant or anything), the amped up Staples Center crowd.. and that's all without even counting anything in the match itself.

The match was put together very nicely, with both men getting their share of offense in, but, as I've stated on a few occasions, you could clearly tell that Bryan had a hand in putting the whole thing together. There were Puroresu-style and indy-style spots that you just don't see in WWE matches, which made the whole thing seem even fresher, and the crowd ate it all up.

There was a ton of pressure on Bryan to perform at a high quality in this match. He "wasn't supposed to be there", in the eyes of many. It turned into a "here's the ball, but if you drop it, don't ever expect to be in this spot again" situation. If the match would have been a flop.. if Bryan had botched spots or put on a subpar performance.. we wouldn't really be discussing him much today, because he'd be back down the card, feuding with Fandango and Brodus Clay. Thank goodness for his success, that's for sure.

Based on my comments about not giving Mark Henry's "retirement" a Hussy Award, I can see some of you wondering how I could then turn around and give this match an award, based on what happened in the immediate aftermath. While I certainly didn't enjoy Bryan's title reign lasting only a few minutes, I can appreciate it for what it was. It helped to create The Authority, making Randy Orton and Triple H even bigger dickbags than they could/would have been otherwise, and gave Bryan something to chase after and fight for again. In the end, it may or may not matter, but that's something that we'll have to wait and see on. For now, even with the way Bryan's title reign ended, I can't take anything away from the SummerSlam match, and will defend it until the very end to anyone that opposes.




#FadeGod



This is the lifetime achievement award, given out to someone for their contributions through the years, and not necessarily what they've done in 2013. It's a big "thank you" for everything they've given us, and the award was named after former UFC Middleweight Champion, Anderson Silva, who made a living off of handing out fades left and right. Unfortunately, Silva lost a fight earlier this year when he decided to become too cocky and showboat, and then went ahead and turned his leg into silly putty in the rematch, so the award is currently named after UFC Light Heavyweight Champion, Jon "Bones" Jones, until further notice.

This year's #FadeGod award will be given to someone who hasn't wrestled on television or pay-per-view in eight-and-a-half years, and hasn't wrestled, period, in a little over two years. However, this person has stayed in the news and has stayed relevant, but more because of things they're doing for other people. This person has changed lives all across the world, in and out of wrestling, and has even saved many of those lives, including the lives of people like Scott Hall and Jake "The Snake" Roberts. Yes, folks, this year's #FadeGod award goes to none other than..



Diamond Dallas Page



It's not like DDP didn't achieve success in the ring. He won the WCW World Title three times. He's a two-time WCW United States Champion, a one-time WCW Television Champion, and a WCW Tag Team Champion four times over. He even won the European Title and had a Tag Title reign with the WWF. However, when all is said and done, and when we look back at the man's life, DDP Yoga may ultimately be the main topic of discussion. What started off as an interesting fad (yoga for manly men) has turned into a worldwide phenomenon, with athletes and all kinds of celebrity endorsers. When DDP was able to take DDP Yoga and use it to turn Jake Roberts' life around, though, that's when everyone really took notice. His work with Scott Hall was merely the icing on the cake. Now, there's talk of a Celebrity Rehab-like reality show, where different celebs go to stay in DDP's "Accountability Crib" and try to turn their lives around. As someone who can vouch for the validity of DDP Yoga and what it claims to be able to do, I know I would watch the hell out of that show, if it were to ever happen.

Thank you, Dallas Page, for your contributions in and out of the wrestling ring. Clearly, this award is the highlight of your time on Earth, but don't let that stop you from continuing to do great things on a daily basis.



Well, ladies and germs, that wraps up another edition of the Hussy Awards. You've heard from me, but now, I want to hear from you. Using the categories I have, who would your winners have been? Did you agree with my choices? Would you have selected another nominee? Would you have selected a choice that wasn't even nominated at all? I want to hear from you, so hit me up and give me your list of winners.





E-mail: HIPRNFeedback@gmail.com

Facebook:

Twitter:




-Team Sleep-
Hustle's Monday Morning Mayhem - WrestleMania 30
Hustle Is Posting Right Now - The 12 Things I Learned From Last Night's WWE House Show
Hustle Is Posting Right Now - My Wrestling Bucket List
Hustle Is Posting Right Now - CM.. Gone?
Hustle Is Posting Right Now - Royal Rumble Predictions (Who Will Win & Who Should Win)