---



The Crow's Nest - Impact Review


By TheCrow
Oct 5, 2012 - 6:20:05 AM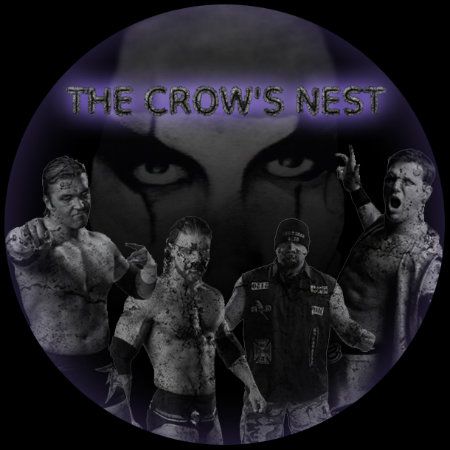 1) Impact Review (05/10/12)




I'm feeling quite refreshed after taking a few days off from column writing. That "30 Day Challenge" thing is more work than it appears to be, and even though I didn't have to come up with my own daily topics, it's still not super easy to post on a daily basis. I don't know how Hustle ran his daily column for so long without losing his mind. Speaking of the 30 Day Challenge, you may have noticed that fellow Main Page writer SuperChrisss has started up his own this month. Go check it out.

You may remember a while back when I decided to boycott TNA for a while after my intense disappointment following No Surrender, specifically regarding the outcome of the Bound For Glory Series tournament. I'm still not pleased about how it all turned out, but I've decided to start watching again. I've received more than a few emails asking me if/when I planned on bringing back my weekly "TNA Tribute" feature where I reviewed the show "live". I haven't decided if I want to bring that back yet, but I thank everybody who inquired about it. That being said, I do have a few thoughts regarding the show from last night, and I'd like to share them with you now.

I know a lot of people are down on the whole Aces & 8s storyline, but I think TNA took a step in the right direction tonight. Opening the show with Hogan and Sting talking about needing to find a partner for the Bound For Glory match against the group of thugs seemed so simple, but they both sold it as though this was the most important decision in the world.

Right off the bat, it was clear that the search for Sting's partner would play a pivotal role in the night's show. Mr. Anderson came out for the first match and sold just how badly he wanted to be chosen. His match with Gunner was far from inspiring, and it lasted less than 3 minutes, but it sold his determination well enough. I think there were better ways to establish how important it was to impress Sting and Hogan than to have Anderson compete in another sub-par contest, but at least it somewhat got the point across. Imagine how effective it could have been if the match involved a wrestler that actually looked like he gave a shit?

The Knockouts tag match was pretty standard fare, and it basically served as a build-up to the eventual feud between Tara and Gail Kim. This leads me to believe that Tessmacher will be losing the belt soon, which is really unfortunate as she's starting to really click with the fans. She's not exactly the greatest in-ring technician, but her relationship with the crowd helps to compensate for that. That being said, a feud between Tara and Kim could be something great to watch. I still believe Tara is one of the best female competitors in the industry, and Kim is no slouch herself. Given the right amount of build-up, this could be one of the best mainstream women's wrestling feuds we've seen in some time.

The ongoing feud between Joey Ryan and Al Snow has finally started to come to a close. After months of guessing and the odd appearance on Impact for a random segment, Ryan is finally going to compete in an official TNA match against Snow at Bound For Glory. His current "contract" says that it's only for the one night, but I have to assume that an official stipulation will be added to the match where if he wins, he'll get his permanent spot. Snow kind of hinted at that during the segment, but nothing official was really said. Overall this segment was pretty good and certainly got me interested in seeing what Ryan will be capable of in the future. He managed to get the fans to turn on him finally, which will be interesting to watch as it continues on. Let's just hope he manages to carry Snow to a watchable match.

Samoa Joe defended his title against RVD in what was the second sloppiest match of the night. Joe was more or less on point, but RVD continues to look like he is just showing up to collect his cheque. He's in there fighting against a guy that TNA is billing as their #2 Champion, and yet he's treating it like any other match. Joe did a great job of playing to the camera (and thereby playing to Hogan and Sting backstage), but RVD was just…meh. Thankfully Joe retained, and it looks like I'll be getting what I asked for as he'll be defending his title against Magnus at the upcoming PPV.



#ThankYouTNA



It looks like we'll soon be getting a feud between Kurt Angle and AJ Styles as the seeds were planted tonight for one of them to turn on the other. Angle faced off against Chavo Guerrero in a match that ended up being alright, and in a surprise turn Chavo actually got the win. Earlier in the night though, when AJ found out that Angle was trying to pull double-duty at the PPV by volunteering to fight with Sting in HIS match, he looked pretty pissed. I figure they'll stay together right up until Bound For Glory where they'll come CLOSE to winning their tag title match, but one of them will screw up and cost the team the match. They'll split on the next Impact and begin building a feud for the next PPV. I just hope that Angle is the one to turn heel, because I don't know that I can sit through another Styles heel run.

In what was EASILY the sloppiest match of the night, Zema Ion defended his championship against Douglas Williams, and did end up retaining due to a DQ. Actually he made Williams tap out first, but after he refused to break the hold, the ref reversed his decision. Have I mentioned before how much I hate when they do that? Technically Ion didn't break any rules up to the point where he made Williams tap out, so anything that happens after that 3-count is irrelevant. More importantly than that though, this match showed just how far Ion still has to go before he can hang with the "big boys". Williams tried to make his opponent look good, but right up until Ion busted out that wicked looking finisher, it just wasn't working. Speaking of that submission, it legitimately looked like he could have ****ed Williams' shoulder up, and if that is the case, he needs to be sent to developmental IMMEDIATELY. He already sidelined Jesse Sorensen with a serious injury, I don't want to see it happen again.

In an interesting turn of events, it was all but confirmed tonight that Matt Morgan has re-signed with the company. News broke a little while ago that he did a run-in at a TNA house show, but on Impact this week they actually showed the video clip of it happening. That makes me all kinds of happy, and I really hope we see "The Blueprint" make his return to weekly TV sooner than later. Maybe wait until after the PPV so the right amount of focus can be placed on his return feud, but I wouldn't wait much longer.

Bully Ray was easily the star of the main event tonight, which isn't all that surprising given the quality of his work lately. The match itself was nothing to write home about, but as I've said a few times already, it sold the point that Bubba really wanted to fight alongside Sting at the PPV.

When Hogan & Sting came out to end the show with their big announcement and revealed Ken Anderson as the guy they chose, I almost punched my computer. I thought are you kidding me? They're going to disregard Bully Ray AGAIN? Thankfully before I caused any harm to my precious computer, they showed a video of Anderson getting beat down backstage by none other than Aces & 8s. This of course brought Bully Ray out to the ring, and after some hard convincing, Hogan agreed to let Ray be Sting's partner at Bound For Glory.



This was my exact reaction when Anderson was first named.



Overall, last night's show was nothing special. There were 6 matches, 2 of which were for a championship, but only ONE of them went over the 5 minute mark, and it wasn't one involving a championship on the line. It was pretty clear that the show's main focus was to advance the Aces & 8s storyline, which I look at as both a good and a bad thing.

On the one hand, they finally advanced the damn storyline. It's gotten so stagnant lately because nothing was getting done, but FINALLY we have something new. I have my own theories on what Bully Ray's inclusion in the match means (more or less the same as what I predicted would happen at No Surrender), but that doesn't matter. This means Hogan won't be wrestling (thank god, since he could barely walk down the ramp at Impact), and we get to see Bully Ray involved in a big time feud. If things turn out the way I think they will, he'll be back in the title hunt before long, and that could make this whole Aces & 8s storyline worth it.

On the other hand, the show wouldn't be worth watching to the casual viewer. They might not have any idea what's going on with Aces & 8s, so all they're going to see is a bunch of sub-par matches, again with two of them being for championships, and are unlikely to stay tuned for the whole show. TNA needs to find that happy balance between great story telling and great matches as they've done in the past. For a while, and even still in some cases, people were saying that Impact was regularly a better overall show than either RAW or Smackdown, and considering the IWC's general opinion on anything related to TNA, that's a hell of a compliment. TNA is not doing themselves any favors by delivering shows like the one last night. As great as it is that they finally did something with their top storyline, they need to know that isn't enough. They need to give the casual viewer (or returning viewer) something to care about on a nightly basis, or they're never going to evolve past the point they're at now.



************



Superstar of the Night: Bully Ray
Bully Ray continues to prove why he belongs in TNA's main event each and every week. As frustrated as I am that he didn't win the BFG Series, he's still being placed in TNA's top storyline right now, so I have at least a bit of faith that things will get better. As for last night, he was just the standout star. His promos were spot on, his match was better than I expected for an Impact match, and he managed to make me care about the Aces & 8s storyline again. #ThankYouBully

Match of the Night: Gail Kim & Tara VS Miss Tessmacher & ODB
This may seem like an odd pick, but it's true. Even Chavo/Angle was really slow, and it makes me think that Angle might be hurting more than he's letting on. The whole pace was just way too slow, especially given the guys that were in the ring. The Knockouts match wasn't anything mind-blowing either, but at least these ladies seemed to have it together. With all the recent Knockout departures, TNA needs to make damn sure they keep these four women specifically happy, or they're going to need to make new hires and quick.

Asshole of the Night: Taz
Surprised? You shouldn't be. Taz sounded like he was drunk all night. He was sloppy calling matches, and he made some very questionable comments about the Spanish announce team that make me wonder which team he plays for, if you catch my drift. Taz really just needs to GTFO. ASAP.



******


Well that's all for me for today folks. I'll be back soon enough, now that I'm all recharged and everything. What did you think of last night's Impact? Was I too harsh? Too generous perhaps? Either way, let me know what you're thinking. Until next time folks, thanks for stopping by.



******************


Get In Touch With Me

Email: lopcrowsnest@aol.com

Twitter:

Skype: thecrowlop
The Crow's Nest - Will We See Bully Ray Back in WWE?
The Crow's Nest - What's Next for TNA?
The Crow's Nest - Welcome Home Angle
The Crow's Nest - 30 Day Challenge: Day 14: Favourite Promo
The Crow's Nest - 30 Day Challenge: Day 5: Favourite Wrestling Company