---



Statistically SummerSlam #9 - What You Gonna Do... (CPR Productions)


By Mazza
Jun 22, 2013 - 5:13:00 PM


'Sup, Lords of Pain? Well what a week it has been for a WWE fan. A surprisingly good PPV was followed up with the strongest top to bottom Raw I can ever remember watching as we move towards a Money in the Bank event which always seems to deliver. That said, it is SummerSlam that is really beginning to shape up with the potential to be one of the all time classics. But this column isn't about SummerSlams future but rather SummerSlams past, so sit back and enjoy the second part of...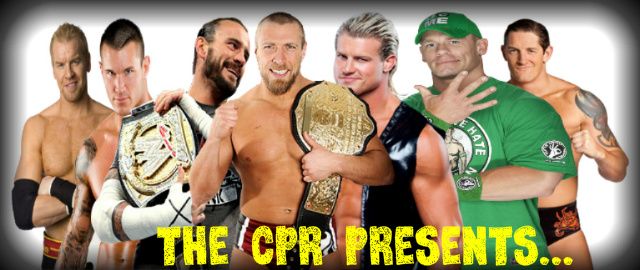 STATISTICALLY SUMMERSLAM




So in can you didn't tune in last week, in this series I will be counting down the top 10 performers in SummerSlam history in addition to taking a look at the other 19 guys to have wrestled 5 matches or more at the WWE's number 2 PPV. The rankings will be based on 5 categories, Appearances, Win Percentage, Average Match Length, Average Match Importance Factor (my equation to reward more main events) and Average Star Rating (based on Dave Meltzer's ratings). I won't go into more detail but if you would like to take a deeper look, you can check out last week's edition >>>HERE<<<. So I am not going to hang about which means it is time to look at this week's also-rans. Coming in dead last of the 29 eligible superstars is a CPR Productions favourite...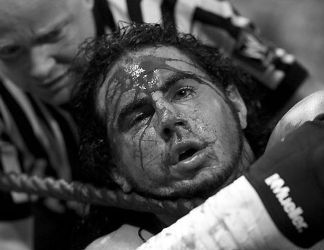 29 - Matt Hardy
Appearances: 5 (=15th/29)
Win Percentage: 20% (=26th/29)
Average MIF: 2 (=25th/29)
Average Match Length: 8:14 (29th/29)
Average Star Rating: *3/4 (25th/29)




Good old Matt Hardy is always good value to fail epically. Can he count himself slightly unlucky not to be at least a couple of placed higher up the rankings though? Possibly. When it comes to the first 3 categories there isn't too much to see. He is another on the long list of guys only to achieve the minimum number of appearances, his status as a career midcarder limits his MIF to a consistent 2 and just the 1 victory in 5 outings to his name pushes his placement down as well. These alone would have put him pretty low down the list but it is the average match length that really counts here. He finds himself rock bottom in this category as his match times progressively got shorter over the years. His first two appearances were multi-team affairs that went circa 15 minutes. His other 3 matches were relatively high profile midcard feuds but couldn't even manage 15 minutes between them.

His short singles matches clearly had an impact on his average star rating. He averaged 1 ¾ stars which is only good enough for 25th spot in the category, but that is with a 4 ½ star match on his CV. Yep, not even TLC 1 could save Matt from bottom spot. That was his second SummerSlam appearance after he and Jeff first showed up in a tag team turmoil match in 1999. They started the match out with, you guessed it, Edge and Christian and whilst it was fun, as usual it was E&C who took the victory and impressed as they went deeper into the match. His first single's appearance would come in 2004 during the bizarre kayfabe love triangle with Kane and Lita. The 6-minute "Til Death Do Us Part" Match was good for a star and a quarter but it was the next year during a real love triangle where he probably had his biggest SummerSlam moment. Of course I am referring to the Edge-Lita situation. Matt had just been reinstated and this was the first meeting between the two following the affair blowing up. It was essentially a brutal beatdown which was good for what it was but a 5 minute match will always be a 5 minute match. Still, 5 minutes sure beats the 30 seconds he had in his final SummerSlam match in 2008. He got his only win by beating Mark Henry by disqualification in an ECW title match. Both those last 2 matches went on to have big pay-off moments for Matt at the next event (Unforgiven in both cases) but he never really got that huge solo moment in August. Still, he will always have TLC!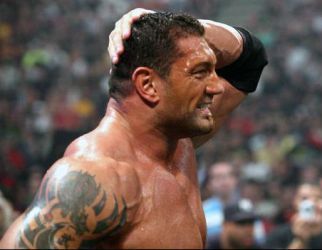 19 - Batista
Appearances: 5 (=15th/29)
Win Percentage: 80% (=4th/29)
Average MIF: 2.8 (7th/29)
Average Match Length: 9:50 (26th/29)
Average Star Rating: *1/2 (29th/29)




Coming in at number 19 is Big Dave Batista. The Animal's placement really does jump around from category to category. He is another member of the "5 Appearances" club hitting back-to-back (to-back-to-back-to-back) events between 2004 and 2008. His status during his run with the company is where he scored the majority of his points. If you ignore his SummerSlam debut, he has 4 wins in 4 sub-main events (3 of which were for the World Heavyweight Championship). This helped him score highly in the MIF and Win Percentage categories. The problem was that a lot of these matches were, quite frankly, rubbish and didn't go very long. In fact he has the 4th shortest average match length and the worst average star rating.

It's telling that despite being in 4 main event matches, he didn't once close the show. It's as if he was always AN attraction but never THE attraction. To be fair, he never really had opponents who were known for ironman or 5 star performances. He started out as the spare wheel in an Intercontinental title match between Edge and Chris Jericho. It was pretty much your standard triple threat that was good for 2 ¼ stars but from there it was higher profile all the way. 2005 saw him well into his first run as world champ and JBL did the job for him in a 10 minute, 2 star encounter. The next year he was chasing the same belt against King Booker and although he didn't regain the strap, he picked up a DQ victory. Of course that feud has some previous real life tension behind it, something that can often lead to a special match, however it was definitely not the case here. The DQ victory when chasing the big gold belt would repeat itself the next year. This time though Dave would have loved to have received the half star he did with Booker as he got a negative rating with The Great Khali. Slight redemption would come during the stacked 2008 event however as Batista faced off against John Cena for the very first time. Whilst it did seem to get thrown together at the last minute, it was a huge match that delivered far more than any of Dave's other matches (3.75 stars). In fact, it probably would have snagged him that elusive final match if it wasn't for a couple of overinflated egos who went on afterwards.

I don't think we have seen the last of Batista's summer adventures just yet though. I fully expect him to be involved in 1 or 2 showpieces at the event before his time if finally done. He has been away long enough now that they would probably be a huge deal too. Personally I'd love to see him lock horns with Brock Lesnar come SummerSlam '14. It may just move him off that bottom spot in the quality ratings too because Dave has always seemed to be able to deliver when partnered with a good worker. I can't help but wonder what kind of a match he would have had with the man coming in at number 9...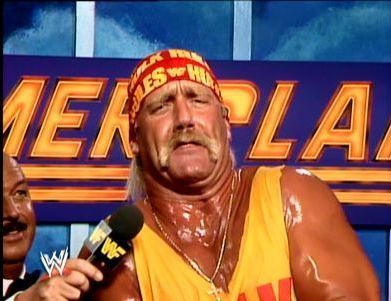 9 - Hulk Hogan
Appearances: 6 (=12th/29)
Win Percentage: 100% (=1st/29)
Average MIF: 3.5 (1st/29)
Average Match Length: 14:33 (13th/29)
Average Star Rating: **1/2 (18th/29)




Like the rest of the WWE's big 4 events, nobody played a bigger role in SummerSlam's formative years than Hulk Hogan. As such I am glad to see that he has made the top 10, even though I don't believe he has any business being near the very top of the list. When you look at the stats it is very clear where the Hulkster's biggest strength was - his booking. His 100% winning record and MIF factor of 3.5 show just how dominant he was. 4 of his 6 matches at the event went on last and one of the matches that didn't was still a big selling point of the PPV. Being in the main event a lot helped him get to 13th in the average match length category. This is not bad considering two thirds of his outings were in the early years when matches generally went shorter. His quality rating is really what rules him out of contention. Whilst he was great at what he did, the majority of his matches wouldn't live up to other superstars' performances.

A theme of Hogan's early WrestleMania matches is that he had some epic one-on-one encounters which, whilst not the wrestling clinics we like to gush over, were huge occasions. At SummerSlam however these singles matches were replaced with tag matches. His pairings with Randy Savage and Ultimate Warrior to take on the company's biggest evil bastards of the time (Andre the Giant and Ted Dibiase in 1988 and Sergeant Slaughter, Colonel Mustafa General Adnan in 1991) were marquee main events. Even his partnership with Brutus Beefcake to take on Savage and Zeus in 1989 was massive for the time. It's those matches that should really be the Hulksters legacy at the event, however it was the Icon vs Legend match from 2005 that people remember most today. We may not ever know the real story of what went on behind the scenes in the lead up to Hogan's match with Shawn Michaels but it was certainly entertaining stuff.






This was the highlight of HBK's ridiculous overselling of pretty much every single piece of Hogan's offence. Whilst there are differing views out there over the ethics of what Shawn did, there can be no denying just how funny it was. For a more in depth look at this match and Hogan's other SummerSlam outings, make sure you check out the latest edition of The Right Side of the Pond (links at the end of the column) where I will be joined by Bobby Cash. I will leave you with a rather amusing take of on the match recommended by Bobby which has Scott Hall and Sean Waltman giving their take on that SummerSlam 2005 main event.








Last week I asked you a couple of Stump Lords of Pain (SLOP) questions. We had a few people take some guesses in the comments section but now it is time for the answers. The answer to how many people have a 100% record at SummerSlam is a staggering 44 people. 30 of those however were based on just one match. The guys with more than one however are as follows:

Hulk Hogan, The Ultimate Warrior, Jerry Lawler, both members of Legion of Doom, John Morrison, Bart Gunn, Ric Flair, Jim Duggan, MVP, Tatanka, The Texas Tornado, Typhoon and Demolition's Ax. Reader BluntForceBalls managed to get 8 of them so much props to him. Definitely some interesting names in there but it is Jerry Lawler who really stands out for me. JoMo and MVP are guys that could possibly extend that streak going forward but it is going to be a while before anybody puts together an Undertaker style run at the event. Even in the group of guys who are 1-0 there is nobody who seems to be at the start of something special. For this week's questions though, we shall go from perfect records to the polar opposite.


SLOP3: There are 105 people who have wrestled at SummerSlam without a win. Who are the 2 guys to do so in 5 appearances?

SLOP4: Another 6 guys are winless in 3 or 4 tries, who are they?


Again, this is only a bit of fun so no need to spend hours on Wikipedia just so you can look good in the comments section! I will be back again next week taking a look at the guys who are 28th, 18th and 8th in the quest to be Mr Statistically SummerSlam.

To download the latest episode of The Right Side of the Pond where Bobby and I will be talking about Hogan's matches at LoP Radio >>>HERE<<<(or >>>HERE<<< for itunes). Also on this edition, Plan and Maverick looking at Ric Flair vs Vince McMahon in 101 Matches To See Before You Die and Joey Shinobi and I discuss Payback.


Like CPR Productions on Facebook



Follow Mazza on Twitter




Mazza Marks... For Mania Macho Madness (CPR Productions)
The Devil's Advocate - So Much Universe
Smarks Court - Who Got NXT? (CPR Productions)
Mazza Marks... For Tag Teams (CPR Productions)