---



Statistically SummerSlam #8 - You Think You Know Me... (CPR Productions)


By Mazza
Jun 29, 2013 - 11:34:13 AM


'Sup, Lords of Pain? Another week, another decent showing from the WWE. Whilst the quality of Raw was always going to fall from the previous episode, it was great that things didn't totally deteriorate. They kept up the momentum and the road to Money in the Bank is an intriguing one to say the least. Of course from there it will be onto SummerSlam and the current rumours are certainly keeping me hopeful for a great edition of the number 2 PPV. But as I said last week, this isn't about the future of that event but rather the history so without further ado, let's get on with....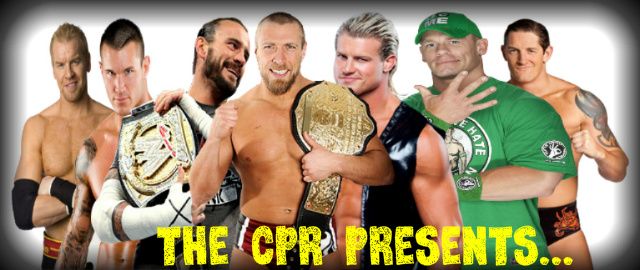 STATISTICALLY SUMMERSLAM




Right, so as a lot of you will probably know by now, this series will be counting down towards naming the greatest performer in SummerSlam history. To do this I have made the 29 men to have competed in 5 matches or more at the event eligible for title, and then ranked them based on 5 categories. If you want a bit more detail on the scoring system, you can find it in the first part of this series >>>HERE<<<. On the agenda today will be 2 WWE Hall of Famers and a legendary tag team who are sadly separated by ten places. Still, I get the feeling the guy coming in at one before last would not be too happy about it.




28 - Booker T
Appearances: 5 (=15th/29)
Win Percentage: 0% (=28th/29)
Average MIF: 2.6 (=13th/29)
Average Match Length: 9:58 (24th/29)
Average Star Rating: ** (24th/29)




I always find it quite tricky to sum up the WWE legacy of Booker T. The company never really let him run with the ball but he always seemed to be a trusted jobber to the stars. Nothing points to that more than his SummerSlam record. Book is winless in his 5 outings yet has found himself up against 4 of the industry's biggest names ever. So is it a case of boxing above his weight that has hurt him here? Possibly. Whilst it certainly did him no favours in the win percentage category where he had a share of bottom spot, it has helped push his MIF up to a respectable 2.6. This is good for equal 13th place which is by far his highest scoring of the 5 categories. I think the problem that he suffers from is the fact that he has found himself in a role traditionally occupied by great technicians and ironmen. The good old jobber to the stars role will often be given to guys who can steal the show from the undercard. That is something that Booker has just never really been able to do. As such he finds himself in a lowly 24th position in both quality and match length categories.

Whilst definitely being solid and reliable, Booker is very short of memorable career matches but he does have some vaguely interesting ones on his SummerSlam CV. In fact his debut saw him main event the show with none other than The Rock, as the Great One would wrestle Booker's WCW championship away. Whilst a decent showing at 3 stars, they were upstaged by the WWF title match earlier in the night. His other match against an Attitude era legend would be in 2007. Triple H was returning from his second quad injury and needed strong named midcarder to bury on his way back to the top. Who better than Booker? They played it off as revolving around the King gimmick (King of Kings vs King Booker) and it was not bad for what it was, which was essentially a squash. So those are the 2 matches that book ended (see what I did there?) his SummerSlam career. In between he managed to go one-on-one with the next generation's top stars - John Cena and Batista. He met Cena in a terrible best of 5 series for the US title. Rather than culminating at SummerSlam, it started here, essentially making it pretty pointless for such a big occasion. His match with Batista was during his Kingship and World Heavyweight Championship reign. He would lose by DQ thanks to Sharmell but retain his title. Both matches failed to even hit the 1 star mark. His other match was from 2002 where he would find himself in the tag division and a bizarre yet highly entertaining partnership with Goldust. It equalled his best quality match at 3 stars but they failed to defeat the Un-Americans of Lance Storm and Christian for their straps. Talking of Captain Charisma....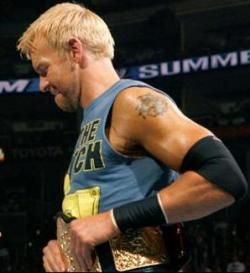 18 - Christian
Appearances: 5 (=15th/29)
Win Percentage: 60% (=11th/29)
Average MIF: 2.2 (=22nd/29)
Average Match Length: 12:38 (17th/29)
Average Star Rating: **1/2 (14th/29)




Despite being a veteran and IWC favourite, I doubt anybody would have expected Christian to have made the top 10 here. That said, I am sure plenty of people in our little corner of the internet believe he has all the tools needed to have made it. So let's have a look at where Captain Charisma missed out. First of all he only just makes the cut in terms of number of appearances. Considering he made his SummerSlam debut before the turn of the millennium, that is pretty low, albeit not particularly surprising when you think of the periods when he was out of favour, injured or in TNA. He has a very respectable win ratio at 3-2 which equates to a share of 11th place and is actually his best category. His inability to really break out of the midcard sees him in 22nd spot in terms of MIF factor. He can count himself really unlucky when it comes to his average match length. If it wasn't for the fact that one of his SummerSlam encounters only went 8 seconds, his 12:38 average would have been 3 minutes longer. It also obviously had an adverse effect on his quality rating, costing him 3 quarters of a star on his average.

It is interesting to note that without that match, he would have been around the top 5 in those 2 categories, but striking it from the records would have made him ineligible with only 4 matches to his name. If you can't remember, the match in question is his ECW title defense against William Regal in 2009. His first 3 appearances at SummerSlam were in the tag team division. He was part of the tag team turmoil match in 1999 which will be on quite a few CVs. Next up was TLC1, an encounter which scored E&C, The Hardys and The Dudleys 4 and a half stars. Whilst that was always going to be impossible to top with a different partner and opponents, he did a decent job in the aforementioned Un-Americans vs Booker T and Goldust match. His last SummerSlam match came in his highly entertaining 2011 series with Randy Orton over the World Heavyweight Championship. It was definitely his crowning SummerSlam moment as he dropped the strap to The Viper in a 4 star, close on 25 minute battle. It's interesting that in all but his first SummerSlam appearance, Christian has been battling for gold. Rumour has it that this year could be no exception.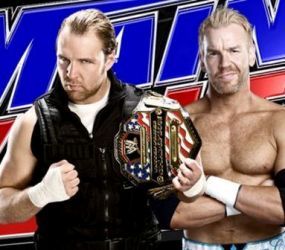 Whilst a good showing with Ambrose this year could see him rise a couple of places up the list, he will need a couple more top notch showings over the next few years to infiltrate the top 10, and join his "bro"...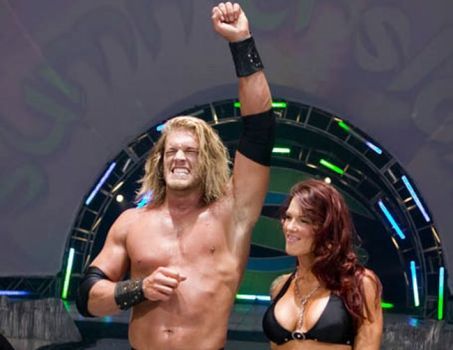 8 - Edge
Appearances: 10 (=5th/29)
Win Percentage: 80% (=4th/29)
Average MIF: 2.6 (=13th/29)
Average Match Length: 15:13 (10th/29)
Average Star Rating: *** (=10th/29)




So Edge manages to steal a whole 10 places on his best buddy. A lot of that has to be down to sticking it out. Whilst he clearly was always the preferred partner in the eyes of the company, Edge's road to the top was a long way from handed to him. Pushes didn't always stick but by hook or by crook, he made it to the pinnacle of the industry before he retired. Traditionalist likes myself will be in favour of the trajectory Mr Copeland's career took and his SummerSlam CV reflects that beautifully. He started out as a random newcomer in a tag match before finding a regular partner and rising to the top of the tag division. From there it was onto midcard titles and storylines before banging his way into the feud that would see him become Rated R and finally get pushed to the very top. From there it was the twin peaks of retaining the WWE title and closing the show in a cell in a feud that surpassed world championships. If you want some further analysis of Edge's matches, be sure to check out the latest edition of The Right Side of the Pond where Bobby Cash and I will be discussing his CV (links at the end of the column).

Edge's stats are actually pretty strong across the board. His worst performance was in the average MIF category where he placed 13th. The fact that he took a while to get to the top plays against him here, particularly with other Superstars from his main event years hitting the top a lot quicker. Proof of this is the fact that he closed the show in each of his final 3 appearances yet his other matches were all midcard battles. His average match length and quality ratings both see him finish in 10th spot. His path probably has had a bit of an effect on these as well but considering the other men involved in this thing, 10th is a pretty decent showing here. It's his longevity and win-loss records where he scores best though. Only 4 men have had more matches at WWE's second PPV over the years so having wrestled 10 times at the event is certainly something to be proud of. As is winning 8 of those 10 matches. He was paired up pretty equally for the stage of his career in almost all his matches which makes his win percentage even more impressive. I think he may well have continued to slowly creep up the charts towards the top 5 if it wasn't for his career ending injury but now he could find himself hanging onto a top 10 place over the next couple of years as other superstars try to establish themselves at the event.








So last week on Stump Lords of Pain I asked you about the guys who are winless at SummerSlam. StormDragonZ was spot on in guessing the 2 guys with 0% records in 5 matches or more are Booker T and Jeff Hardy. Storm also managed to guess 4 of the 6 to have no wins in 3 or 4 matches, namely The Great Khali, Mideon/Phineas, Viscera/Mabel and Rikishi (some weight there!). BluntForce helped out with correctly realising Marty Jannetty was also winless at the event. The one that stumped everyone however was Dolph Ziggler, who has losses to Rey Mysterio and Chris Jericho on his record in addition to a Nexus inspired no-contest with Kofi Kingston. Let's hope he ends that streak this year. Some notable guys who are batting with 0-2 records include Andre the Giant, Tito Santana, The Honky Tonk Man and Val Venis. Ok, so notable may have been pushing it but on we go with this week's SLOPs.


SLOP5: The man at number 7 had the same score as Edge but took the higher place thanks to his superior match quality rating. He is also the only man in the top 10 to make it despite only having the minimum 5 matches at the event. Who is he?

SLOP6: Best friends to the end, Christian also missed out on a higher place despite scoring the same as the man above him. This man is one of the most consistent SummerSlam performers, scoring between 2.25 and 3.75 stars in all of his 9 matches. Who is he, and who is the other man who can bizarrely boast the exact same thing?


As usual you can enter your guesses in the comments section, in addition to Tweeting me or hitting up the CPR Productions Facebook page (links below). Also, as usual be sure to check out the latest edition of The Right Side of the Pond where you can hear Bobby Cash and I discuss Edge's SummerSlam legacy in a little more detail. In addition Joey Shinobi will be presenting another Wrestling Room 101 and we are joined by a zombie-loving Columns Forum legend. You can download the show >>>HERE<<< (or >>>HERE<<< for iTunes) of simply use the magic LoP Radio box below. I shall be back again next week to look at the guys who came in at numbers 27, 17 and 7 but until then, peace!





Like CPR Productions on Facebook



Follow Mazza on Twitter




Mazza Marks... For the Mid to Late 00s Midcard (CPR Productions)
Mazza Marks... For One More Match (CPR Productions)
From Five Stars to Crashed Cars in Philly (CPR Productions)