---



Statistically SummerSlam #7 - If You Can Smell... (CPR Productions)


By Mazza
Jul 6, 2013 - 5:21:40 PM


'Sup, Lords of Pain? Well here we are once more at the end of the week. The summertime WWE train is chugging along nicely and although Raw was fairly uneventful this week, the momentum is still there. I wasn't totally sold on the WWE Championship Money in the Bank match but the opening promo definitely got me on board. Sure it was your proverbial cluster**** but when the same word can be used for the type of match it was promoting, it is rather fitting. The SummerSlam rumours continue to hit Lords of Pain on a daily basis but we still have plenty of time to go. We must have as today we only hit number 7 on the countdown. But it's a big name...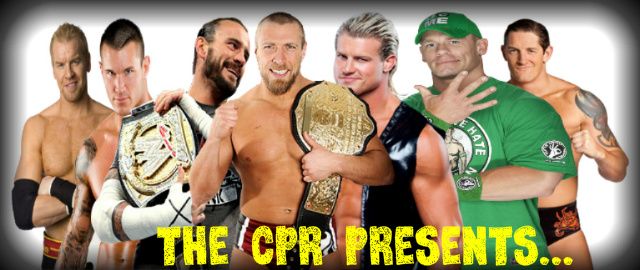 STATISTICALLY SUMMERSLAM




Before we get to that man, let's get the weekly explanation of what is going on out of the way. 29 guys have 5 matches or more at SummerSlam. I ranked these 29 superstars in 5 different categories and have been counting them down. For those who want a slightly more indepth explanation of the scoring, you can find it in the first column of the series >>>HERE<<<. Here is a quick reminder of who we have seen so far.

29. Matt Hardy
28. Booker T

20. Eddie Guerrero
19. Batista
18. Christian

10. The Undertaker
9. Hulk Hogan
8. Edge

So without further ado, let's look at just who will be joining them.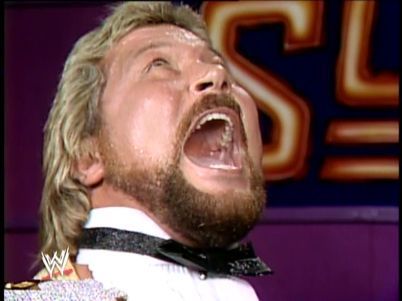 27 - Ted DiBiase
Appearances: 5 (=15th/29)
Win Percentage: 20% (=26th/29)
Average MIF: 2.4 (=17th/29)
Average Match Length: 11:15 (22nd/29)
Average Star Rating: **1/4 (=21st/29)




That's senior, not junior obviously! As a big mark for the old school, it is always a pleasure for me to write about guys who were already at the top of their game before the birth of SummerSlam. The Million Dollar Man was the main antagonist to the Mega Powers in the inaugural event and there can be no underestimating the importance of his pairing with Andre the Giant in SummerSlam history. It was a very good match and a brilliant showpiece which garnered 2 and a quarter starts. For the rest of his SummerSlam (and WWF) career Ted found himself being an important part of the midcard. He would beat Jimmy Snuka the next year by countout in what was his only SummerSlam victory. That 20% win record puts him in 26th spot for the category and is a big reason why he finds himself so low. He fared better when it came to his MIF, scoring 2.4 thanks to closing the show in his first outing. He came 22nd in terms of match length but compared to a lot of guys who wrestled in that era, his average of 11 minutes and 15 seconds is pretty good as matches were generally a lot shorter back in the late 80s and early 90s.

The era also does no favours in terms of quality rating but Ted managed to score a respectable average of 2 and a quarter stars. His match with Snuka, along with his 1993 encounter with Razor Ramon were his worst scoring at a star and a half. He hit his average bang on in Wembley in 1992 as Money Inc (surely one of the most underrated tag teams of all time) lost to the Legion of Doom. His shining star performanceshowever is one I have just noticed LoP's very own Doc placed 3rd in his list of most underrated matches in SummerSlam history. I am of course talking about DiBiase vs Virgil from 1991. As I do most of the time, I definitely agree with Doc here. The storyline had been going on for years which saw Virgil act as Ted's often mistreated bodyguard. The years of abuse finally came to a crescendo in 1991 and DiBiase would lose his stunning Million Dollar Championship for the one and only time in his career. It was a great feel good moment but also an extremely entertaining match, scoring 3 and a quarter stars which is amazing consider Virgil was involved. Whilst his SummerSlam legacy will most often be defined by The Mega Powers vs The Mega Bucks, you shouldn't really look past his match with Virgil which really did sum up his greatness as a performer.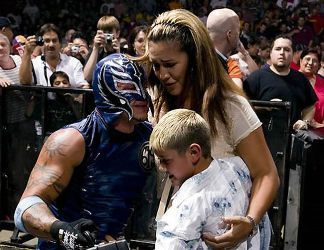 17 - Rey Mysterio
Appearances: 9 (=7th/29)
Win Percentage: 44% (=20th/29)
Average MIF: 1.89 (=27th/29)
Average Match Length: 11:43 (21st/29)
Average Star Rating: *** (12th/29)




So coming in on the same points as Christian is a guy who I thought might have been an outside bet for a top 10 spot. Before we get underway however we have a spot of SLOP housekeeping to take care of. SLOP6 asked who was the man whose 9 matches all rated between 2 and a quarter and 3 and 3 quarter stars as well as the man who can boast the exact same. The answer was of course Rey, and Chris Jericho which sees BluntForceBalls continue a pretty impressive SLOP record. Consistency really is the key word when it comes to Mysterio's SummerSlam record. Despite having a reputation as being injury prone, Rey has missed just 2 events since making his WWE PPV debut in 2002 against Kurt Angle (and he worked Sunday Night Heat on one of those). Those 9 appearances give him a share of 7th (his highest scoring category) and his run of solid performances averages out to 3 stars and 12th place in terms of quality. It was the other 3 categories where he didn't make such a strong impression. He has won 4 out of his 9 matches at the event which puts him in 20th position. His MIF factor is his worst category. Whilst he has managed a couple of world title programmes throughout his career (including 1 at SummerSlam) he was mainly in the midcard and at times not very prominently at all. As such he can only finish 27th there. His average match length is surprisingly short. I guess that goes hand in hand with the fact that a lot of the matches were not very important in the grand scheme of things. 4 of his matches failed to hit the 10 minute mark and only 1 of them went over 14.

One thing you can always guarantee with Rey is the that he will have a high paced match and that makes him a good man to curtain jerk a PPV. He has amazingly done this on 5 occasions at the WWE's second PPV and a lot of time they have been excellent matches. The 2 that immediately spring to mind are his encounters with Kurt Angle in 2002 and Dolph Ziggler in 2009. Both garnered 3 and 3 quarter stars (his highest rating) and you have to wonder how much more they could have got given an extra 5 minutes or so. The second of these matches saw Rey retain the Intercontinental Championship, a strap that he would wrestle for again last year in a losing effort against The Miz. Back to his curtain jerkers though and 2 of these were in 6 man tag matches. In 2004 he partnered with Billy Kidman and Paul London in a losing effort to the 3 Dudleys whereas in 2011 he was part of the High Flying Allstars as he was helped by Kofi Kingston and John Morrison to defeat Alberto Del Rio, The Miz and R-Truth. His one foray out of the midcard in 2010 saw him fall short in his bid to win back the World Heavyweight Championship he had lost to Kane a month earlier. His matches from 2005 to 2007 all had one thing in common. The second and third of these saw him trade victories with Chavo Guerrero, matches that pretty much book-ended a rather lengthy injury lay off. The first came hot on the heels of Chavo costing Rey the World Heavyweight Championship in 2006. Rey would lose and a couple of gimmick matches later, be taken off TV until his return in 2007 where he would get his revenge. Of course the catalyst to this feud was Eddie Guerrero and it was 2005 where the good friends had one of my favourite matches in SummerSlam history. I have already discussed the ridiculous and brilliance of the Ladder Match for the Custody of Dominick in the first column of this series. I will repeat however that I think Meltzer's three and a half star rating is a bit on the low side and that the 2 families involved put on one hell of a show.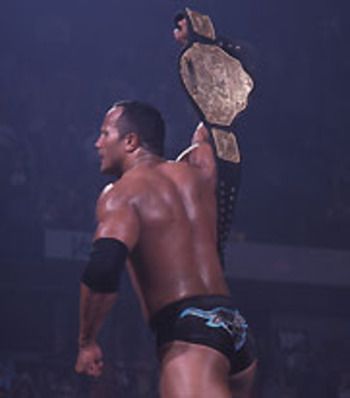 7 - The Rock
Appearances: 5 (=15th/29)
Win Percentage: 60% (=11th/29)
Average MIF: 3.2 (=3rd/29)
Average Match Length: 17:16 (5th/29)
Average Star Rating: ***1/2 (2nd/29)




So coming in at number 7 is The Brahma Bull, The People's Champion, The Great One, The Rock. Just going to do a little SLOP clear up once again and on this one I did manage to Stump Lords of Pain. The question was who was the guy that finished above Edge due to a superior match quality rating and was the only guy in the top 10 to have wrestled the minimum of 5 matches at the event. I can only assume that most people would have guessed Rocky had a couple more matches on his CV as Steve Austin and The Ultimate Warrior were the most popular guesses. His limited appearances probably ended up costing The Rock an overall top 5 spot, but considering the next guy with just 5 matches came 13th, 7th place is certainly nothing to turn your nose up at. The other category where he failed to make the top 10 was Win Percentage. His record of 3-2 was good for 11th. It all turns in the other 3 categories however where Rocky scores extremely highly. He has the 3rd best MIF at 3.2, closing the show in his last 3 outings. High profile matches often equate to longer matches and his average length is 17 minutes and 16 seconds, the fifth longest. Where he makes the biggest impact however is match quality. It is not something your mind immediately jumps to when thinking of The Rock but only one man has a better average star rating at the WWE's second PPV.

What makes it even more impressive is that he managed it with the Kiss My Ass match with Billy Gunn accounting for 20% of his score! In all seriousness though, that match wasn't anywhere near as bad as it is remembered historically (even though the storyline surrounding it is) and 2 and 3 quarters stars is a fair showing for any midcard match. It is still the worst of his SummerSlam matches, just beating out his WCW Championship match with Booker T from 2001 (3 stars). His final match (to date) at the event saw him main event with Brock Lesnar in an intriguing encounter which seems underrated to me at 3 and a quarter stars. His triple threat match with Kurt Angle and Triple H did a quarter less than 4 stars but it is his ladder match with The Game over the Intercontinental Championship that got his best rating (four and a quarter). There are definitely some extremely interesting encounters on The Rock's CV and if you tune into the latest edition of The RIght Side of the Pond on LoP Radio, you will be able to hear myself and Bobby Cash discuss these in more detail (links at the end of the column). We also look into the possibility of Rocky adding to his 5 matches over the next couple of years. I will end this section on The Great One however by going back to the one reason I am glad he had that 1999 programme with Mr Ass. This promo...





The Rock Promo on Billy Gun by Rocky_TheRock_Maivia





Well with the SLOP's already dealt with this week, I guess it is time to get onto the next questions.


SLOP7: One of the 3 featured superstars next week is a guy that has experienced some major SummerSlam extremes in just 5 matches. He has won, lost and drawn. He has curtain jerked and main evented. He has been in 1-on-1s, 2-on-2s and 3-on-3s. Who is he?


Next week I will also be looking at some stats specific to the WWF/E title at SummerSlam so I will give another couple of questions related to that.

SLOP8: Who is the only man in the top 14 never to have wrestled in a WWF/E Championship match at SummerSlam?

SLOP9: The WWF/E title has been on the line 23 times. How many times has it resulted in a new champion? (You can list them all for extra kudos if you feel brave)


As usual you can enter your guesses in the comments section, in addition to Tweeting me or hitting up the CPR Productions Facebook page (links below). But remember this is just a bit of fun, so no cheating or looking it up. Also, as usual be sure to check out the latest edition of The Right Side of the Pond where you can hear Bobby Cash and I discuss Rocky's SummerSlam matches in a little more detail. On top of that you can hear Plan and Maverick talk about Kane and Big Show chain wrestling in addition to Joey and Mav discussing . You can download the show >>>HERE<<< (or >>>HERE<<< for iTunes) of simply use the magic LoP Radio box below. I shall be back again next week to look at the guys who came in at numbers 26, 16 and 6 but until then, peace!





Like CPR Productions on Facebook



Follow Mazza on Twitter





The Devil's Advocate - So Much Universe
Smarks Court - Who Got NXT? (CPR Productions)
Mazza Marks... For Tag Teams (CPR Productions)
The No Movement (CPR Productions)
Mazza Marks... For the Mid to Late 00s Midcard (CPR Productions)