---



Statistically SummerSlam #6 - The Champ is Here... (CPR Productions)


By Mazza
Jul 13, 2013 - 6:32:38 PM


'Sup, Lords of Pain? It's been a scorching week here in the UK but things are really hotting up in the wacky world of WWE. I thoroughly enjoyed the "Go Home" Raw (including the Vickie stuff) and I am definitely hyped for Money in the Bank (particularly as it is a freebie for us Sky subscribers here on the right side of the pond). The match for the WWE Championship briefcase has the potential to be be the best MitBs ever. The World Heavyweight Championship version also has an intriguing dynamic, whilst both world title matches offer a hook that I am eager to bite. Once again the July event has all the ingredients of a PPV of the Year contender and I hope it lives up to that. But as always, that is not the focus of this column, we are here to look at 3 more superstars from SummerSlams past in...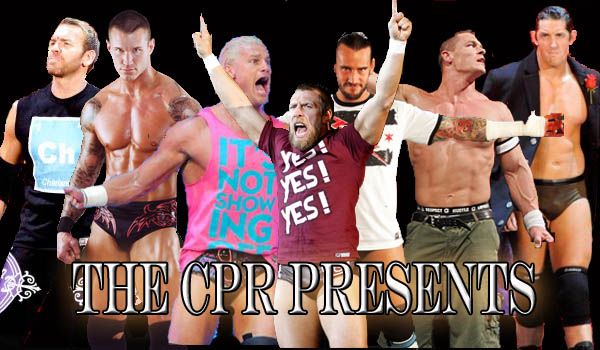 STATISTICALLY SUMMERSLAM




I am sure you know the deal by now. 29 men with 5 matches or more at WWE's number 2 PPV, ranked into 5 categories to find the greatest performer in SummerSlam history. As usual, if you want a more in depth explanation of the scoring you can check out the first column in the series >>>HERE<<<. On today's show we have a nice mix of talents who have come in at 26th, 16th and 6th on the countdown. I've been trying to find a nice common link between them but all I can think of is they were all extremely powerful guy, maybe even deceptively strong. So without further ado let's get this show on the road with...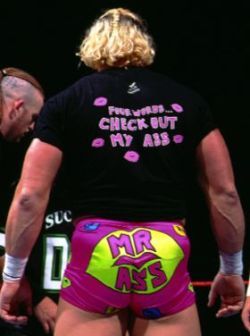 26 - Billy Gunn
Appearances: 5 (=15th/29)
Win Percentage: 80% (=4th/29)
Average MIF: 1.6 (29th/29)
Average Match Length: 9:02 (27th/29)
Average Star Rating: *1/2 (27th/29)




Ah, Mr Ass. Those of you who have followed my columns for a while may well know that I am a big Billy Gunn fan. That said, I just have to accept that whenever I do any kind of list like this, he is likely to qualify but be right near the bottom (ironically living up to his name). In fact, the only thing that saves him from duking it out with Matt Hardy to avoid being the 29th man in this series is the fact that he has a brilliant win-loss record at the event. I always class Billy as the greatest tag team wrestler in WWE history and it is in doubles action where he managed to pull himself off of the bottom of this countdown. His first 4 matches at the event were all tag matches and he won every single one. The only defeat came in his only one-on-one match at the event which was during the biggest of his many failed singles pushes. I often say that a lot of wrestlers can achieve greatness in the industry without being that main event guy. Billy is a prime example of that in the tag division. But back to the stats, and Gunn performs terribly in all the other categories. He hits the minimum number of appearances, which is poor considering he spent a long time with the company. He has an average quality rating of a star and a half which puts him in the bottom 3. He also finds himself 27th when it comes to average match length, barely passing the 9 minute mark. Neither however are as bad as his MIF factor where he comes in dead last. Poor Billy never got out of that midcard and at times, barely made it in there at all.

So let's start at the very end. His final match at SummerSlam came in 1999 against The Rock in the infamous Kiss My Ass match. I won't harp on too much here as I did discuss this during last week's audio version on The Right Side of the Pond but the match itself wasn't bad at 2 ¾ stars. The storyline however was awful. He was never really going to get out of that feud with any kind of momentum and the fact that he was employed by the WWE but not used at the next 5 Slams speaks for itself. Despite that however, that singles match actually pushes his scores up in all categories. So we will need to look at his tag matches to see how he finished so low. Firstly, Billy was part of 3 major teams over the years. The highest profile of these was obviously The New Age Outlaws but he only had 1 SummerSlam match side-by-side with The Road Dogg, and that was a 1 star, 5 minute handicap match. This was in 1998 where they won the straps from Mankind after his partner, Kane, no-showed. Whilst I consider the Outlaws my favourite tag team of all time, this was representative of a lot of their reign, as much of their best work was down outside the confines of a match and generally on television rather than PPV. The team of Billy and Chuck didn't even get a look in at SummerSlam which means 3 of his 5 matches came as part of The Smoking Gunns. Billy and Bart were a very popular and solid team but unfortunately it was at a time where the competition was pretty poor. Things started out okay in 1993 as the Gunns found themselves in 6-man action, with Tatanka taking on Bam Bam Bigelow and the Headshrinkers. A lot of solid hands in the match helped it hit 3 stars on a pretty poor card but it would all be downhill from there. They would get to show their skills off 2 years later against the phenomenal Harris brothers who were wrestling under the equally phenomenal Blu Brothers gimmick (complete with a certain Mr Colter in their corner). A star and a quarter in 6 minutes is pretty much as good as you could expect from that one. It amazingly got even worse the next year in 4-way elimination tag action. As I have said on numerous occasions, I love elimination matches but when your challengers are The Godwinns, The Body Donnas and The New Rockers, you really want things to go just for a single fall. Even having Sunny in their corner couldn't give this abomination anything above no stars, but maybe she saved it from scoring one of those embarrassing negative ratings. So there's the story of Billy Gunn at SummerSlam. In another era, or another gimmick he may have been higher up this list, but I guess he can just be thankful that he managed to place higher than 3 other superstars.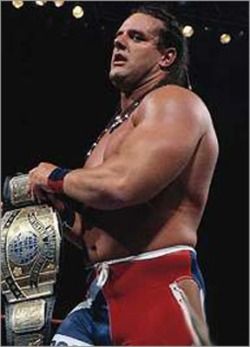 16 - The British Bulldog
Appearances: 5 (=15th/29)
Win Percentage: 60% (=11th/29)
Average MIF: 2.4 (=17th/29)
Average Match Length: 14:03 (14th/29)
Average Star Rating: **1/4 (19th/29)




Coming in at number 16 is the man representing the good old United Kingdom. Reader SharpestTool and CFer Skulduggery managed to guess that Davey was the answer to SLOP7, as he has curtain jerked, main evented, won, lost, drew, wrestled 1-on-1, 2-on-2 and 3-on-3 in just 5 SummerSlam matches. I guess that kind of range is indicative of a strong midcard hand and I can't think of a better way to describe the Bulldog. He scored pretty consistently across the board in that 11th to 20th range. Of course in terms of appearances he is yet another of the huge group of guys to have just achieved the minimum of 5 matches. He has won 3 of his matches at the event whilst drawing one of the others. That 60% win rate is actually his best category where he finds himself equal 11th. He has the 14th longest average match length at 14 minutes and 3 seconds which includes going 20 minutes on 2 occasions. When you consider both times were in the first 5 SummerSlams, that makes things even more impressive. His MIF of 2.4 is good for 17th place and although he is pretty much the definition of "life midcarder", his home soil main event bumped him up a bit here. His average star rating is 2 and a quarter and only good for 19th which is a bit disappointing when you consider he has an all-time classic on his record. Overall it is actually DaveyBoy's third run with the company that drove his scores down.

He was part of the very first match in the history of the event as he partnered with The Dynamite Kid to take on the Rougeau Brothers. The match went to a 20 minute time limit draw and is one I always enjoy. Hell, there aren't many matches I don't enjoy from this golden era of tag wrestling, even if it did only garner a two and a half stars from Meltzer. A real life backstage altercation between Jacques Rougeau and Dynamite would soon see the end of the The British Bulldogs tag team in the WWF but Smith would return a couple of years later as a sole Bulldog. He would find himself in a thrown together but rather entertaining 6-man tag in 1991, partnered with Ricky Steamboat and the Texas Tornado to beat The Warlord and Power and Glory (Hercules and Paul Roma). The next year of course was the big one. Wembley Stadium, 80,000 fans (including a 12-year-old Mazza) packed in to see their home guy in the main event. Davey would take on Bret for the Intercontinental Championship and the brothers-in-law brought the house down in what is critically acclaimed as one of the greatest WWE matches ever. Meltzer gave it four and a quarter stars and I think he is pretty much spot on there. It was great but a couple of notches short of perfect. The huge moment would soon count for very little as Davey was fired following being caught up in a steroid scandal. He would return to the company during another big Hart family feud at SummerSlam in 1994 but wouldn't wrestle at the event again until 1996. Even then you have to wonder the point as he lost to Sid in a short 1 star encounter. Things wouldn't get much better the next year as he found himself defending his European Championship against Ken Shamrock. The deal here was that if Smith lost he'd have to eat a can of dog food. Fortunately he won via disqualification but there wasn't much to enjoy here. So the last couple of matches definitely held Davey down a little. It is a shame there wasn't a couple more years where he was tagging with Dynamite but dems tha breaks.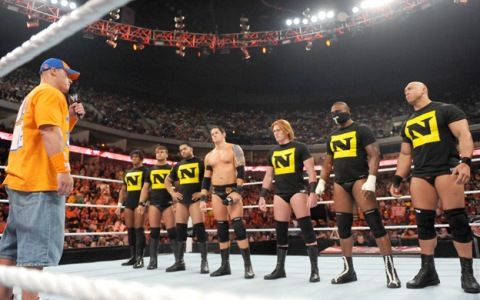 6 - John Cena
Appearances: 9 (=7th/29)
Win Percentage: 44% (=20th/29)
Average MIF: 3.33 (2nd/29)
Average Match Length: 18:22 (3rd/29)
Average Star Rating: *** (8th/29)




Despite being at the top of the industry for 8 years now I think that we, as wrestling fans, have a hard time working out just where Cena fits in amongst the greats of different eras. When it comes to SummerSlam, the answer is apparently 6th! Cena scores pretty consistently across the board aside from in 1 category. For all of you guys out there who despise Cena's invincibility, you might be surprised to find out that his poor category is win percentage. He has won just 4 out of his 9 matches at the event which puts him in equal 20th position. Now there is certainly nothing to be ashamed of in those losses as they were all against his biggest rivals (Edge, Batista, Orton and Punk x2). His 9 appearances gives him a share of 7th spot in that category. His quality rating is certainly an interesting one. He averages at around the 3 star mark which puts him 8th overall. That is pretty impressive for a guy with just 5 moves in his arsenal. In all seriousness though, Cena has an ability to bring it on the big stage and he certainly found himself there a lot. He has the second best MIF in this tournament at 3.33. That includes 4 main events, 4 semi main events and just the 1 midcard match in his SummerSlam debut. Match importance and match length often go hand-in-hand today and Cena finds himself in third place here. His matches average at 18 minutes and 22 seconds and had gone past the 20 minute mark on an impressive 4 different occasions. 6 of his 9 matches have had the WWE title on the line and aside from his debut, all have scored between 2 and 4 stars (both matches with Randy Orton).

One thing I think is going to happen however is that Cena will rise up the rankings over the next few years. There are no signs that he is slowing down and if 2012 has taught us anything it is that even if John is outside the title scene, he will still very much be in the main event and still going around the 20 minute mark more often than not. Obviously he will always be a lock for a spot on a card if he isn't injured and it wouldn't surprise me to see him eventually pass The Undertaker's 15 matches. You'd have to think that his win percentage should also rise over the next few years as well. Quality of course is the biggest unknown. With the right guy, Cena can always deliver a top quality main event but there is a tendency to throw guys at him who are more impressive in look than they are in skill. Take this year for example. A one-on-one with Daniel Bryan could easily pass the 4 star mark, but a triple threat with Mark Henry and Ryback? Don't get me wrong, I think both are decent hands but you certainly won't be expecting a Match of the Year candidate.

Well that pretty much wraps things up for John Cena. As usual, Bobby Cash and I have discussed John Cena's SummerSlam matches in more detail during the latest edition of The Right Side of the Pond (links at the end of the column). I will leave you with one of my guilty pleasure matches and probably the most Super moment of Cena's career.







Right, before I leave you alone for another week, it is SLOP time. We still have 2 from last week outstanding as I look at some stats regarding the WWF/E Championship at SummerSlam. I threw a bit of a tricky one out there with SLOP8 by asking who was the only man in the top 14 of this countdown not to have been involved in a WWF/E title match at the event. HiteshKK and Amyewow managed to see through it and work out the answer was Hulk Hogan. Amazingly he never wrestled for the title despite holding it during 2 of his appearances. As for SLOP9, that turned out to be a pretty easy one. Everyone who guessed got the four WWE title changes correct (I didn't count the unification from 2011 but I will certainly accept it as a correct answer). I thought some people may have left out Del Rio's cash-in but it wasn't to be. There are some other interesting stats though regarding the WWE championship. John Cena has been in 6 of the 23 matches where the title has been on the line. That is double the amount of anyone else. Of the 3 highest scoring WWE title matches on Meltzer's star rating system, none of them closed the show. The title has been on the line in triple threat matches on 3 occasions but never with more people. They have also remained relatively gimmick free, with only a couple of steel cage matches for the title in the early years. My final tidbit is that there has only been one man to tap out with the company's biggest prize on the line, and that man is Brock Lesnar, probably somewhat surprisingly considering 28 different men had the opportunity.

Next week in this section I will be looking at a title that seemed to go hand in hand with SummerSlam at one point, the Intercontinental Championship.

SLOP10: Which man has been in the most IC title matches at SummerSlam?

SLOP11: Name all the men who have left SummerSlam events holding the IC and WWF/E titles? (obviously not both in the same year)


As usual you can enter your guesses in the comments section, in addition to Tweeting me or hitting up the CPR Productions Facebook page (links below). Remember that are just for fun though. Going to look them up just so you can look clever in the comments section would be pretty sad! Also, as usual be sure to check out the latest edition of The Right Side of the Pond where you can hear Bobby Cash and I discuss Cena's SummerSlam record in a little more detail. In addition Plan and Maverick are back with another WWE Match to See Before You Die and Uncle Joe makes his LoP Radio debut. You can download the show >>>HERE<<< (or >>>HERE<<< for iTunes) of simply use the magic LoP Radio box below. I shall be back once again next week as we look at another couple of also-rans before entering the elusive top 5. Until then however, Peace!





Like CPR Productions on Facebook



Follow Mazza on Twitter





Mazza Marks... For Mania Macho Madness (CPR Productions)
The Devil's Advocate - So Much Universe
Smarks Court - Who Got NXT? (CPR Productions)
Mazza Marks... For Tag Teams (CPR Productions)