---



Statistically SummerSlam #5 - Not Your Boy Toy... (CPR Productions)


By Mazza
Jul 20, 2013 - 6:13:13 PM


'Sup, Lords of Pain? It's sure been an interesting week in wrestling. I can't actually believe it is not yet 7 days since the questionable finishes to strong matches at Money in the Bank and the excellent follow-up edition of Raw. Of course everything that happened over that 6 hours of programming pretty much became irrelevant to large portions of the IWC when John Cena chose Daniel Bryan as the Number 1 Contender to the WWE Championship during the Raw overrun. Unfortunately however it seemed that even before we could finish our collective chorus of "YES YES YES", people were trying to figure out just how the company would mess it up. There are a lot of ways this may go, but please, we have what we wanted, let's try and enjoy it as much as possible. I know I sure as hell intend to as we are building towards a SummerSlam with the potential to match up to the epic 2002 edition. That won't be the first time we shall be referencing that classic PPV today, so let's get on with...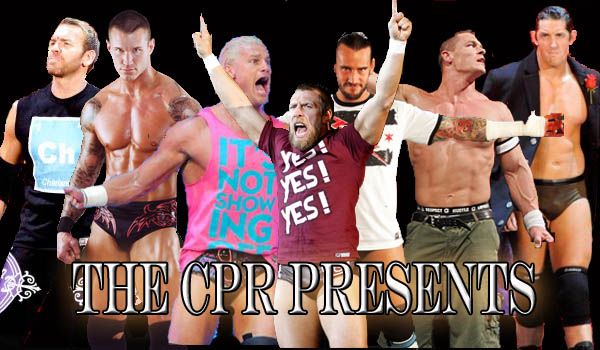 STATISTICALLY SUMMERSLAM




So today, as we hit the second half of this countdown, I would hope that you all know what is going on. But for any new readers, this is basically a countdown of the 29 superstars who have wrestled 5 or more matches at WWE's number 2 PPV. As usual, if you want a more in depth explanation of the scoring you can check out the first column in the series >>>HERE<<<. Today we shall be looking at 3 guys who pushed their careers way beyond their physical appearances probably would have taken them in the WWE's muscle bound world, but they certainly had their share of demons to deal with along the way. We shall start things off with...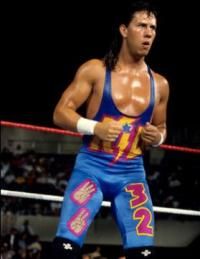 25 - Sean Waltman
Appearances: 6 (=12th/29)
Win Percentage: 50% (19th/29)
Average MIF: 1.67 (28th/29)
Average Match Length: 8:26 (27th/29)
Average Star Rating: **1/2 (17th/29)




Sean Waltman. The 1-2-3 Kidd. Syxx. X-Pac. Whatever you want to call the guy, he is definitely a bit of a strange one. Whilst it is often a struggle to find people that actually like the guy, it can't be denied that he was a pretty solid hand in the ring. Unfortunately however it was not solid enough to make any kind of a splash in this countdown. He has had 6 matches at SummerSlam which puts him equal 12th and gives him a slight edge over many of his competitors at the bottom of the list. He is 3-3 in those appearances which is good for 19th position. It is 2 other categories which really keep him down however. Only one man has a lower MIF thanks to the fact that Waltman usually found himself at the very low end of any cards he made it onto. That played into his average match length as well. At 8 minutes and 26 seconds, he again finds himself in the bottom 3. Things are much better in terms of quality. His average of 2 and a half stars is pretty impressive considering he didn't have much time to work with. He finished 17th in this category, well above a number of guys who finished higher up the overall rankings.

So let's have a look at just how good his matches were. He made his debut at the event in 1993 where he jobbed to Bray Wyatt's daddy in just over 5 minutes. Even so, they still managed to get past the 2 star mark. The next year he would go against Hakushi in what was another very respectable effort, scoring 3 and a quarter stars. The next time he would wrestle at the event would be following his run in WCW. Having been part of the NWO before returning to be part of DX, his stock had risen but still found himself in similar situations. In 1998 he would defeat Jeff Jarrett in a hair vs hair match, ridding Double J of that ridiculous blond perm for good in another 3 star outing. During 1999 he would set the standard for Kane's scrawny tag team partners. He bumped like a madman in a giant's paradise as they would lose the tag straps to the Unholy Alliance of The Big Show and The Undertaker. 2000 would be a big low point that probably cost him a couple of places. It was a strange heel versus heel match with The Roaddogg which effectively marked the end of DX. Problem was it went out with a fizzle, not hitting 5 minutes or 1 star. Luckily Waltman did get one last shake of the dice during the InVasion angle in a Light Heavyweight/Cruiserweight Championship unification match. He would defeat Tajiri in another very strong showing which got 3 and a quarter stars and is well worth a watch.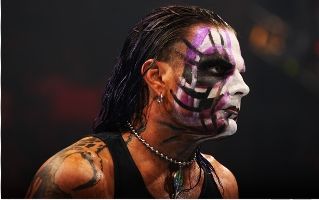 15 - Jeff Hardy
Appearances: 5 (=15th/29)
Win Percentage: 0% (=28th/29)
Average MIF: 2.4 (=17th/29)
Average Match Length: 15:14 (14th/29)
Average Star Rating: ***1/2 (3rd/29)




Jeff Hardy comes in at 15th but the big question on my mind is just how high up the list could he have come if he had kept his nose clean during his career. He couldn't have scored lower in the first 2 categories, just making the cut of 5 appearances and unable to pick up a victory along the way. When you consider his first SummerSlam was in the previous millenium and he is still active today, you would have expected a few more matches to his name. The balance of probabilities dictates that more appearances would have eventually led to a win and even if he could manage just 1 victory in another 5 tries, it still would have scored him more points. He has an average match importance factor of 2.4 which puts him in 17th place. This is thanks to him main eventing his final appearance, after a long run in the midcard. Again, when he left the company his popularity and standing had reached a peak and had he stayed this is another category which may have continued to rise (drug busts notwithstanding). He finds himself in the middle of the pack when it comes to average match length with 15 minutes and 14 seconds. The biggest surprise comes in his quality section. At an average of 3 and a half stars, Jeff comes in third overall. He outperforms a whole host of the IWC's favourite technicians and it can definitely be said that SummerSlam is his event.

Like his brother and Christian, he started life out in the tag team turmoil match of '99 but he would never score anywhere near a low as that star and a half again. It was 4 and a half the next time out in the first ever TLC match but he would then move onto singles action. 2001 would see him lose the Hardcore Championship to Rob Van Dam in another daredevil ladder match display that garnered 3 and a half stars. He'd not be seen again at the event until 2008 where he lost to MVP in a strong opener that went 10 minutes and 3 stars. His biggest moment came in his final match. It was a TLC main event which would see him put CM Punk over as World Heavyweight Championship. It was essentially a job on his way out of the door but it was definitely a job well done, as 4 and a quarter stars will attest to. I still can't help but wonder how many more big SummerSlam moments Jeff would have had if it he had not left the company or had such a long hiatus in the middle due to a number of reasons. When you look at the stats though, I can only say that he may have ended up on this same column, but as the main focus. However, the guy who really did come in at number five is...




5 - Shawn Michaels
Appearances: 11 (=3rd/29)
Win Percentage: 55% (18th/29)
Average MIF: 2.64 (11th/29)
Average Match Length: 17:45 (3rd/29)
Average Star Rating: ***1/2 (4th/29)




So the man who many consider Mr WrestleMania barely squeezes into the top 5 at SummerSlam. Just where is it though that Shawn Michaels misses out on challenging for that top spot? He does very well in the appearances category with his 11 matches putting him in joint third spot. Of course, he could have had more. In fact there are 2 events that spring to mind where he played a prominent role in the PPV without wrestling. Even if he did have a couple more matches however it wouldn't have made a huge difference. If he'd won a couple more on the other hand, that might. He has 6 wins, 4 losses and a draw to his name which gives him a 55% win percentage. This puts him in 18th spot and is his worst category by far. The other category that holds him back is his MIF. He came up through the ranks the old fashioned way and it wasn't until his 6th SummerSlam that he found himself in the mix for a big boy title. From that point on he closed the show in half his matches but he lost a lot of ground in this category, coming in 11th. He was back up to third in terms of average match length and at 3 and a half stars, finished 4th in terms of match quality, just behind Jeff Hardy.

As usual, Bobby Cash and I have discussed Shawn's SummerSlam matches in more detail on the latest episode of The Right Side of the Pond (links at the end of the column). There are a whole host of interesting matches on his CV. There is plenty of tag action at the beginning (with Marty) and end (with Hunter) of his career. There are also some very interesting singles encounters along the way for one reason or another with the likes of Rick Martel, Mr Perfect, Razor Ramon, Vader, Triple H and, of course, Hulk Hogan. Before I put this section to bed however, I would like to talk about a couple of Shawn's non-wrestling appearances. The first of course was his role as special guest referee in the 1997 WWF title match between the Undertaker and Bret Hart. His unwillingly gifted and counted Bret to victory, which would lead to the first ever hell in a cell match with the Undertaker, where he would become number one contender for the same title. We all know what happened there but his role in that huge historical match cannot be underestimated. The other non-wrestling appearance came in 2008. This was during his epic feud with Chris Jericho and the rumour was he was about to hang up his boots for good. He came to the ring with his missus in tow but was soon interrupted by Y2J. They press each others' buttons until Jericho throws a punch. HBK ducks however leading to Mrs Michaels eating it, rather convincingly too. In a way it is strange that they didn't have a big match on the already stacked 2008 card but there is no doubt this segment played its part in one of the best feuds in the last 10 years.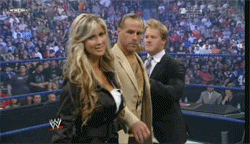 So last time out I asked a couple of questions relating to the Intercontinental Championship. Didn't get a great response this week (I blame Cena main eventing the column!). SLOP10 asked who had had the most IC title matches at the event. SharpestTool lived up to his handle by going with Mr Perfect (3). He also got SLOP11 along with Jay_Patel by naming the 6 men who had left SummerSlam holding the IC and WWF/E titles. They were Ultimate Warrior, Bret Hart, Shawn Michaels, Steve Austin, Edge and Triple H. Before we get to the new SLOP's I will look at some more interesting IC stats. Match quality is almost directly proportional to match length. 4 IC matches have hit that 4 star mark over the years and they are also the 4 longest bouts. In contrast, 7 matches have failed to reach 10 minutes and they are the 7 worst rated at 2 and a half stars or less. In what could be good news for Curtis Axel, the title has failed to be defended at just 5 SummerSlams. Ahmed Johnson missed out in 1996. He was due to defend the strap against Faarooq but injury put the match on hold. Christian would be the next champ to miss out in 2003 and Carlito and Johnny Nitro would do the same on 2005 and 2006. Cody Rhodes would be the man to complete the list in 2011.


SLOP12: Next week I will be looking at a man who has wrestled for a world title in 60% of his matches but has never main evented. Who is he?

SLOP13: Also next week is the only man on the list who hasn't had a standard singles or tag match without gimmicks at SummerSlam. Who is he?

SLOP14: Name the only 2 men to hold a pinfall at SummerSlam over the man who comes in at number 4?


As usual you can enter your guesses in the comments section, in addition to Tweeting me or hitting up the CPR Productions Facebook page (links below). Remember that are just for fun though. Going to look them up just so you can look clever in the comments section would be pretty sad! Also, as usual be sure to check out the latest edition of The Right Side of the Pond. Bobby Cash and myself shall be looking at Shawn Michaels' matches in a little more detail. In addition Plan and Maverick shall be discussing the blindfold match from WrestleMania VII and I shall take on Joey in Wrestling Room 101. You can download the show >>>HERE<<< (or >>>HERE<<< for iTunes) of simply use the magic LoP Radio box below. I shall be back next week as we head closer to SummerSlam and finding out who comes in at number 1. Peace!





Like CPR Productions on Facebook



Follow Mazza on Twitter



Follow The Right Side of the Pond on Twitter






Mazza Marks... For Mania Macho Madness (CPR Productions)
The Devil's Advocate - So Much Universe
Smarks Court - Who Got NXT? (CPR Productions)
Mazza Marks... For Tag Teams (CPR Productions)