---



Statistically SummerSlam #2 - I Hear Voices... (CPR Productions)


By Mazza
Aug 9, 2013 - 8:01:27 PM


'Sup, Lords of Pain? Well here I am once more for the penultimate time in this series. SummerSlam 2013 is now just little more than a week away and despite a pretty average episode of Raw this week, I am still super hyped for the event. This series has given me a great excuse to rewatch some of the best moments and matches that SummerSlam has had to offer and I am confident we will see a couple more on the 18th of August. But before we can worry about this year, there are still 6 more people to rank in the Statistically SummerSlam countdown, and today I will be discussing 3 very prominent names in the IWC.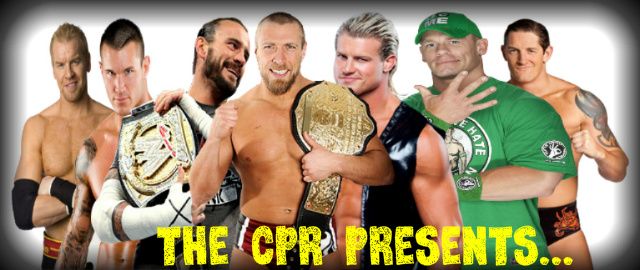 STATISTICALLY SUMMERSLAM




I seriously doubt you could have made it this far without knowing what in the blue hell I am doing, but just in case you don't, you can check out all my criteria for the countdown in the first column of the series >>>HERE<<<. We shall eventually get to the main course of the man who came in at number 2, but first is a guy who was almost editing out of the rankings....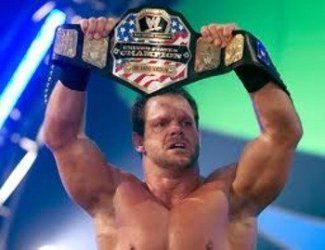 22 - Chris Benoit
Appearances: 5 (=15th/29)
Win Percentage: 40% (=23rd/29)
Average MIF: 2.4 (=17th/29)
Average Match Length: 12:09 (=18th/29)
Average Star Rating: *** (13th/29)




Missing out on the top 20 is a guy who may have been an outside bet for a top 10 spot by now had he not gone batshit insane. There is always an uncomfortable feeling when reading or writing about The Rabid Wolverine in this day and age, as the wrestling world has come to terms with the fact that he will forever be marginalised due to his actions during his final weekend on earth. The statistics however do not take into account such atrocities and as such it may be a bit of a head scratcher that Benoit's WWE run didn't snag him a top 20 spot here. Let's have a look at just why. Orlando Jordan. That's right, Orlando Jordan screwed Chris Benoit. Nope, this isn't turning into Storytime with Uncle Mazza. On Benoit's final SummerSlam appearance in 2005, he defeated OJ to win the United States Championship in just 16 seconds, picking up a quarter of a star. Because he had only had 5 matches at the event in total, this would have a strong adverse affect on his average match length and star rating. Over his first four matches at the event, he had done enough to average 2nd in terms of quality and 10th in terms of match length. His 2005 appearances dragged him down to 13th and 18th respectively in these categories, with the former being where he placed best. He managed a MIF of 2.4 thanks to his one foray out of the midcard to close the show, putting him 17th there. The match with Jordan did help him when it came to win percentage, pushing him up to a 2-3 record in total. His 40% win ratio put him in 23rd spot but it would have been even worse at 20%.

So let's have a quick reminder of the other 4 matches he had at the event. He started out with victory in a 2 out of 3 falls encounter with Chris Jericho in 2000. Obviously it was a good match (3 and a quarter stars) but considering the gimmick, they really needed longer than the 14 minutes they were given if it was going to be a SummerSlam classic. Next up was an Intercontinental Championship defence in 2002 again Rob Van Dam. RVD took the title in a strong 3 and a half star affair. He would hit the same quality score again the next year in a fatal-four way which saw Eddie Guerrero enter and leave as US champ. Again it was strong midcard stuff from Benoit, as you would expect. His half year at the top came to an end at SummerSlam 2004. He really pulled out all the stops to put Randy Orton over as the youngest world champion in the history of the company. It didn't stick for whatever reason but Benoit certainly can't be blamed for that as he effectively passed Randall the torch that night. There are so many "what ifs" when it comes to Chris Benoit but I will leave you with one more. Where would he have come on this list if he had managed one more SummerSlam match against the guy who comes in at number 12?




12 - CM Punk
Appearances: 7 (11th/29)
Win Percentage: 57% (17th/29)
Average MIF: 3.14 (4th/29)
Average Match Length: 11:46 (20th/29)
Average Star Rating: **1/2 (15th/29)




"CM" may have failed to end the streak at WrestleMania but with a high profile match against Brock Lesnar planned, he may get some satisfaction by knocking the Deadman out of the top 10 performers at WWE's second PPV next weekend. Still, I am sure many of you will be shocked that Punk isn't already in the top 10, particularly when you consider he was victorious in WWE's Mr SummerSlam Bracketology. Whilst he has the time and the position to continue climbing the charts over the next few years, it will take a hell of a series of classics to push for a top 3 finish before he hangs up his boots. He is doing well in the Appearances category, with 7 matches putting him in 11th spot overall. He is in the black too when it comes to Win Percentage with a record of 4-3. The category he performs best in is Average Match Importance Factor where he hits the dizzy heights of 4th. This one was even a bit of a shock to me but the fact is that all but one of his matches have been for a world title (albeit one being for the WWECW strap). He may well have already dislodged Taker from 10th spot if it was not for Alberto Del Rio's cash-in after the 2011 main event. 12 seconds and no stars definitely skewed his Average Length and Quality ratings (obviously in addition to his Win Percentage) just as it did with Benoit and Orlando. Without this he would have finished 5 spots higher in terms of both length and star rating. Any complaints about this can be tweeted directly to @RealKevinNash.

Punk's SummerSlam career started in that series with Johnny Nitro over the ECW Championship which was originally scheduled to be with Benoit. It was a decent set of matches but nothing that particularly made it a midcard standout. The next year however would see Punk during his first World Heavyweight Championship run. He was put over by JBL in a decent sub-main event but it was 2009 where he really begun to break out as a WWE superstar. The heel turn that went hand-in-hand with his second Money in the Bank cash-in gave many fans (including yours truly) the first glimpse of Punk's excellent character work. His feud with Jeff Hardy was great despite a touch of hot potato-ing of the big gold belt. Their TLC main event at SummerSlam was the crowning moment of the feud and garnered 4 and a quarter stars. He wasn't a made man just yet though and dropped back down the card in 2010 as he led the Straight Edge Society to a 3-on-1 handicap defeat to The Big Show. One pipe bomb later however and he would be cemented as a main event player. The Summer of Punk would see him in the main event against John Cena to unify both their WWE Championships. Whilst nowhere near as good as their match from Money in the Bank, they still gave a good account for themselves (as they always do) before Nash and ADR made their presence felt. Last year it was revisiting his opponents from the previous 2 years as he defended his WWE strap against Cena and Big Show in a pretty lacklustre triple threat. I would fully expect him to make up for it this year though.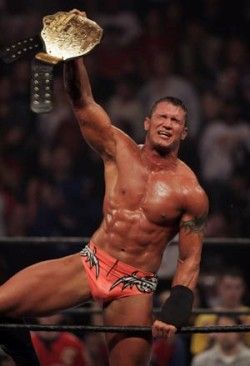 2 - Randy Orton
Appearances: 8 (10th/29)
Win Percentage: 62.5% (9th/29)
Average MIF: 3.13 (5th/29)
Average Match Length: 19:01 (2nd/29)
Average Star Rating: ***1/4 (6th/29)




So coming in at number 2 is what I consider the biggest shock of the series. When I first generated the statistics for this series, I saw Randy's position and gave a double take. He doesn't immediately spring to mind when you think about the greatest SummerSlam performers but when you break down his record, he doesn't look out of place at all. He currently has 8 matches under his belt, and now he is seemingly back in the company's good books, there is a good chance that will continue to grow over the next few years. He has the 5th best Match Importance Factor and that is due to the fact that 6 of his 8 matches have been for a world title, half of which went on last. When you consider that his two non-title matches were against The Undertaker and Hulk Hogan, you'd be hard pressed to find someone who has had such a high percentage of high profile SummerSlam encounters. He doesn't do quite as well when it comes to win percentage but he still has a positive record of 5 wins and 3 losses. At 62.5% this puts him in 9th spot for this category. With a so many big matches it is probably not surprising to see that he has the second longest average match length at just over 19 minutes. Half of his matches have gone past the 20 minute mark and it is only the Hogan match that has failed to surpass 15 minutes. He has brought the goods in terms of quality, ending up sixth overall with an average of 3 and a quarter stars.

Orton has actually brought 3 matches in excess of 4 stars to the table, a stat only bettered by the man who is number 1 overall. If you want to hear a bit more discussion about Orton's matches at the event, be sure to check out the latest edition of The Right Side of the Pond on LoP Radio (links at the end of the column). So all things considered, Randy Orton is pretty good value for second spot and in fact, finished just half a point behind the winner. What that essentially means is that if he holds up to his averages in the other four categories, one more tick in the appearance column would push him to top spot post-SummerSlam 2013. As things stand today with just over a week until the event, Orton isn't scheduled to achieve that but there is a good chance he could end up with 2 matches at the event. Unfortunately neither is likely to hold up the averages. If he does get a scheduled match in the next week (which I think will happen) it is likely to be a midcard encounter which will hurt his MIF factor. The win would also be in doubt if you go by the booking history of briefcase holders. If this match does happen, it could be just the appetizer before a cash-in later that night. That would likely improve his MIF but give a huge hit to his average match length and star rating, just as it did with the other 2 guys I have looked at today. So in terms of Statistically SummerSlam, leaving this year's event as WWE Champion would actually hinder Randy's overall score. I think it is time to finish up now before I totally discredit the integrity of my own series!!! I will leave you with Orton's excellent encounter with Christian from a couple of years back as a little reminder of the quality both men can bring to the table.







So Randy Orton comes in at number 2 and CM Punk at number 12, solving the mystery of SLOP 18. SLOP 19 asked about the men who have had 4+ star matches on more than one occasion at the event. They are Kurt Angle, Bret Hart, Edge, Christian, Jeff Hardy, Triple H, Shawn Michaels and, of course, Randy Orton. I have officially given up hope on being able to stump SharpestTool and Jay_Patel but it is the last week so I will give them one last moment of glory.

SLOP20: What is the zodiac sign of every single person who has appeared in a Summerslam match?





Just kidding! I will have a little look at the worst of the event in this last attempt to Stump Lords of Pain.


SLOP20: 65 wrestlers have been in matches that have had 0 or negative match ratings. 4 men have done this on more than one occasion. Name them?

SLOP21: What are the 3 lowest rated matches in SummerSlam history?


As usual you can enter your guesses in the comments section, in addition to Tweeting me or hitting up the CPR Productions Facebook page (links below). Remember that are just for fun though. You get no kudos for going to look them up. All that proves is you know how to use the internet. Also, as usual be sure to check out the latest edition of The Right Side of the Pond where you can hear Bobby Cash and I discuss Randy's impressive SummerSlam CV. In addition Plan and Maverick discuss an often forgotten classic between Chris Benoit and William Regal and XanMan joins Joey Shinobi in Room 101. You can download the show >>>HERE<<< (or >>>HERE<<< for iTunes) of simply use the magic LoP Radio box below. I will be back next week to finish off the series. I shall be a couple of days earlier than normal as I am off on holiday at the weekend. Unfortunately that means I have no idea how I am going to watch SummerSlam yet but if anybody in the London area fancies giving me an invite, I will more than likely live up to my #SpongingLimeyTwat nickname! Until next week, Peace!





Like CPR Productions on Facebook




Follow The Right Side of the Pond on Twitter



Follow Mazza on Twitter







Mazza Marks... For Mania Macho Madness (CPR Productions)
The Devil's Advocate - So Much Universe
Smarks Court - Who Got NXT? (CPR Productions)
Mazza Marks... For Tag Teams (CPR Productions)