---



Ranking the Talent - The Greatest Rumble Performers


By Mazza
Jan 24, 2013 - 8:35:22 PM


'Sup, Lords of Pain? Can you feel that magic in the air? That can only mean one thing. The Royal Rumble is upon us. Like most fans of my generation, I have grown up with wrestling and although I still very much enjoy it, it doesn't feel the same way it did when I was a kid... except for one hour every January. Whilst it will never be as big a deal as WrestleMania, I never have more fun than I do watching the 30-man rumble match. Now I am very much looking forward to seeing The Rock take on CM Punk this Sunday, just as I have enjoyed numerous one-on-one matches at the event over the years, but even if it's the last match on the card, it won't be the main event in my eyes. I am sure I don't need to explain the magic of the rumble match as it is the one thing most wrestling fans agree on. Hell, it is the one event even the most casual of fans will want to see. As such, I could not help but bring out a Rumble themed column as the event approaches. In fact, it is time to bring back the concept that I only retired a week ago!!!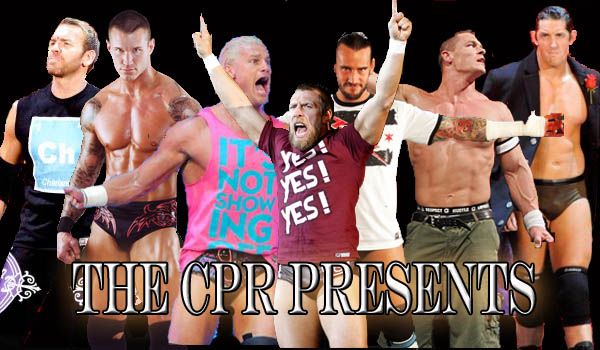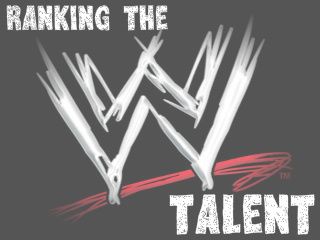 The Greatest Rumble Performers




Last year I wrote a four part series in the Columns Forums with former main pager SkitZ where we discussed the 30 greatest rumble participants in the history of the event. I thought that it would be fun to work on a similar idea this year and put it into the Ranking the Talent format. There's no clever formula to this one a la Zzzorf, just the guys who I feel have given the most entertainment when it comes to my favourite match of the year. I will be taking into account all sorts of factors with most guys making the list for different reasons. But enough of all the chit-chat, let's have a look at the guys I think are the ten...

ROYALEST RUMBLERS



10.

Ted DiBiase
Appearances: 4 / Wins: 0
Total Time: 1:17:27 / Average Time: 19:22
Total Eliminations: 11 / Average Eliminations: 2.75
1989 - 6:27 - Final 2 - Eliminated by: Studd / Eliminated: Beefcake, Rooster, Hercules.
1990 - 44:47 - Eliminated by: Warrior / Eliminated: Koko, Jannetty, Earthquake, Neidhart
1992 - 1:18 - Eliminated by: Bulldog / Eliminated: N/A
1993 - 24:55 - Eliminated by: Undertaker / Eliminated: Knobbs, Perfect, Koko, Taylor



No, not Sherri! My tenth greatest performer in rumble history is, of course, Ted Jr's daddy. To be honest I think the first nine men in this countdown pretty much picked themselves, leaving some very stiff competition for the final spot. The Million Dollar Man beat out some huge names but his placement is a victory for the old-school, and the guys without a win. Whilst I did count the inaugural rumble match from 1988 when doing the grunt work for this column, the fact is that the concept begun to gather a lot more steam when it became WWF's fourth annual PPV the next year. Whilst DiBiase may not have a rumble victory on his CV, I believe his starring performances in 1989 and 1990 were key to the long term success of the rumble. In 1989 the big story of the night was the fact that Ted bought the number 30 spot. The bad guy getting his comeuppance was very much the order of the day back in the 80s and DiBiase eventually fell short as Big John Studd was given a "golden handshake" win.

He went from one extreme to another by drawing number one a year later. Whereas he showed off more of his excellent character work in 1989, in 1990 he showed off his wrestling talents. In the event's first real ironman performance, he went a few seconds shy of three quarters of an hour. That's over fifteen minutes longer than anyone else in the first three editions of the match. He started the match off again in the star-studded 1992 version but was gone by the time the third man got to the ring in a disappointing showing. Things got better in his final shot a year later in a twenty five minute run, but it was really those first two performances that got him on the list. He doesn't have a win, his stats are weak compared to others but aside from one man we will see later, nobody did more for the rumble in those early days. They also showed off everything that makes DiBiase one of the most underrated wrestlers in the history of the business.




9.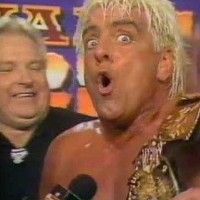 Ric Flair
Appearances: 5 / Wins: 1
Total Time: 1:27:02 / Average Time: 17:24
Total Eliminations: 8 / Average Eliminations: 1.6
1992 - 59:26 - Winner / Eliminated: Bulldog, Tornado, Bossman, Savage, Sid
1993 - 18:38 - Eliminated by: Perfect / Eliminated: Shango
2005 - 1:58 - Final 6 - Eliminated by: Edge / Eliminated: Coach, Benoit
2006 - 1:20 - Eliminated by: HHH / Eliminated: N/A
2007 - 5:40 - Eliminated by: Edge / Eliminated: N/A



I'm not going to try and cover this up, Ric Flair gets a top ten spot purely for his efforts in 1992. He ended up with five appearances but his time in the other four combined doesn't even add up to half of the debut ironman performance. That's not to say he didn't have some interesting moments. He did well in 1993 despite having one foot out the WWF door and it helped his feud with Curt Hennig move along nicely. He managed three rumbles as a senior citizen between 2005 and 2007, lasting a total of less than ten minutes. Whilst he didn't do much of note, his attempt to eliminate Evolution stablemate Batista in the first of these was absolutely hilarious.

1992 however holds a place in my heart as the my favourite rumble ever, and I know that I am not alone in that. There are many factors that make that match great, but essentially it boils down to the two greatest performances in rumble history. One, of course, happened at the announce table as Bobby Heenan gave a masterclass in commentary. But this isn't about The Brain, this is about Ric Flair's hour run from number three to WWF champion. What's great about it is that he never shied away from the action. We all know that sixty minutes for Flair in his prime is like loose change but for the WWF that kind of iron man performance was a rarity. Ric found himself in new story after new story as the match progressed and bigger stars joined the fray but he remained the constant until he eventually dumped Sid over the top rope with an assist from Hogan. I always wondered why we never had another rumble with the title on the line because that really added something in 1992. The best opportunity would have been in 2006 when Batista had to vacate the World Heavyweight Championship in mid-January. I guess we can blame Rey Rey's "for Eddie" storyline for that, but there will be more Mysterio rumble hate coming up later. At the end of the day it is probably best they don't do a championship rumble again because it will be next to impossible to live up to the hype.




8.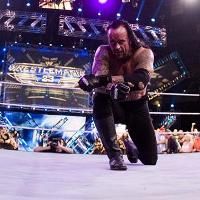 The Undertaker
Appearances: 10 / Wins: 1
Total Time: 2:22:34 / Average Time: 14:15
Total Eliminations: 35 / Average Eliminations: 3.5
1991 - 14:16 - Eliminated by: Animal/Hawk / Eliminated: Bret, Tornado, Butch
1992 - 13:51 - Eliminated by: Hogan / Eliminated: Snuka
1993 - 4:14 - Eliminated by: Gonzalez / Eliminated: Dibiase, Tenryu, Samu, Berzerker
1997 - 6:46 - Eliminated by: Austin / Eliminated: H Godwinn, Mankind,
2001 - 10:45 - Final 6 - Eliminated by: Rikishi / Eliminated: Scotty, Venis, Holly, Bradshaw
2002 - 7:40 - Eliminated by: Maven / Eliminated: Rikishi, Goldust, Billy, Snow, Matt, Jeff, Maven
2003 - 6:45 - Final 2 - Eliminated by: Lesnar / Eliminated: Cena, Batista, Jamal, Kane, Maven
2007 - 13:15 - Winner / Eliminated: HBK, MVP, Khali
2008 - 32:33 - Eliminated by: HBK / Eliminated: Santino, Khali, Snitsky
2009 - 32:29 - Final 6 - Eliminated by: Show / Eliminated: JTG, Jericho, Benjamin



So it's The Deadman who comes in at number eight in the countdown. It's odd really, you'd have thought that Taker would have picked more than just the one victory considering how imposing he is and how long he has been around. The fact is though that he doesn't even have that many appearances in the match over the years. Sure, by everyday standards ten rumbles is a lot but we are talking about The Phenom here. This is partly due to him being involved in title matches and partly down to injuries but even then the fact that he only made four appearances in the nineties is surprising. If there's one thing that Taker doesn't lack in his rumble outings, it's big moments. First of all we have to talk about 2007. We had guessed beforehand that one of four men would pick up the victory and they were indeed the final four. Once Randy Orton and Edge were eliminated it came down to the The Deadman and his old rival Shawn Michaels. Taker got the victory and both men went onto to have world title matches at Mania but something much bigger happened that night. Those few minutes they were in the ring together were excellent and without a doubt are the reason the streak has gone from an overrated and overhyped group of matches to one of the greatest phenomenons in wrestling history. Without those few gripping minutes in January 2007 we are unlikely to have had the classic at WrestleMania 25 and the knock-on effect of the next three years.

Of course that is not all Taker has to boast about when it comes to the rumble. Unsurprisingly he has very dominating statistics, taking out a total of 35 superstars over the years and one of the strongest eliminations per rumble averages going. It's usually taken a pretty imposing presence to send him packing as well, apart from in 2002. This was during his biker phase and he was in total control of his yard when young Tough Enough winner Maven made his way to the ring. Taker had already taken care of the Hardy Boys in the match but they came back for some seconds. The Deadman sent them packing once more but the distraction allowed Maven to send him over the top rope with a peach of a drop kick. The rookie's delight didn't last long however as the American Badass proceeded to dish out one of the most brutal beatdowns the match has ever seen. He was also part of one of the best debuts in the company's history back in 1993. The Giant Gonzalez (hairy suit included) made his first appearance and decimated the Deadman in a real shocking moment. Of course their match at Mania would be shocking in another sense but I always say you cannot fault the way Gonzalez was brought in. Add to that the fact that he was a key player in the '92 epic and was vital in putting Brock Lesnar over in 2003 and The Undertaker definitely merits his place as one of the ten Royalest Rumblers.




7.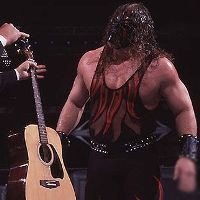 Kane
Appearances: 15 / Wins: 0
Total Time: 2:55:22 / Average Time: 11:41
Total Eliminations: 36 / Average Eliminations: 2.4
1996 - 7:05 - Eliminated by: HBK / Eliminated: Fatu
1997 - 17:49 - Eliminated by: Bret / Eliminated: N/A
1999 - 00:53 - Eliminated by: Himself / Eliminated: Roaddogg, Kurrgan, Goldust, Godfather
2000 - 6:11 - Final 4 - Eliminated by: X-Pac / Eliminated: Billy, Albert, Venis
2001 - 53:46 - Final 2 - Eliminated by: Austin / Eliminated: Raven, Snow, Saturn, Blackman, Christopher, Honky, Rock, Tazz, Albert, Crash, Scotty
2002 - 1:02 - Eliminated by: Angle / Eliminated: Show
2003 - 20:24 - Final 4 - Eliminated by: Undertaker / Eliminated: RVD, Rosey, A Train
2004 - 1:30 - Eliminated by: Booker / Eliminated: N/A
2005 - 3:54 - Eliminated by: Cena / Eliminated: Jindrak
2006 - 3:33 - Eliminated by: HHH / Eliminated: Lashley
2007 - 13:21 - Eliminated by: Booker / Eliminated: Dreamer, Sabu, Booker
2008 - 17:58 - Final 4 - Eliminated by: Trips/Batista / Eliminated: Morrison, Snuka, Piper
2009 - 18:21 - Eliminated by: Rhodes/DiBiase/Orton / Eliminated: Santino, Ziggler, Finlay
2010 - 7:59 - Eliminated by: HHH / Eliminated: Matt
2011 - 1:36 - Eliminated by: Mysterio / Eliminated: Zeke



Some of you might be surprised to see Kane show up this early. It would be totally fair to consider the Big Red Machine for the top five before you look a bit deeper. Whilst he does have a handful of strong performances, he has a lot more where he really hasn't done much at all. His fifteen appearances, including his streak of thirteen (which was broken last year) is amazing. His 36 eliminations also is quite the stat and whilst his eliminations to match ratio doesn't match up to the best, a lot of people would kill for it. He is good for at least three eliminations in half of his appearances and has only failed take someone out on two occasions. He is no stranger to being a member of the elusive final four and quite frankly, taking him out of the match is a big rub to whoever gets the privilege. The fact is however that his presence and reputation in the match all stems from the greatest non-winning performance in rumble history.

When people name their favourite rumble matches, 2001 is often in the running. There is no doubt that the success of that rumble rests on Kane's big red shoulders. A guy of that size going close on an hour is impressive enough in itself but when you add to that the fact that he eliminated a record eleven men just adds to it. In reality he could claim to have taken out twelve if it wasn't for Drew Carey eliminating himself in fear. His disposal of the Honky Tonk Man as well is one of the funniest in two and a half decades of the event. When it came to the end though, Kane found himself playing second fiddle to Steve Austin. A lot of people say that Kane was robbed that year. I can understand that in a way but WrestleMania 17 just wouldn't have been the same if Austin hadn't won the title shot. It still more than did enough for Glenn Jacobs to wipe out his first two appearances as Isaac Yankem and Fake Diesel in addition to building a rumble legacy for himself.




6.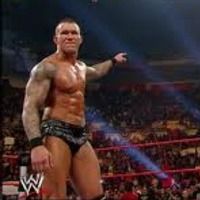 Randy Orton
Appearances: 6 / Wins: 1
Total Time: 2:16:33 / Average Time: 22:45
Total Eliminations: 18 / Average Eliminations: 3
2004 - 33:43 - Eliminated by: Foley / Eliminated: Booker, Rikishi, Benjamin, Miller, Rico
2006 - 13:04 - Final 2 - Eliminated by: Rey, / Eliminated: Benoit, Jordan
2007 - 27:15 - Final 4 - Eliminated by: HBK/ Eliminated: Matt, Super Crazy
2009 - 48:27 - Winner / Eliminated: HHH, Kane, Show
2011 - 8:18 - Final 4 - Eliminated by: Del Rio / Eliminated: Barrett, Sheamus, Kingston
2012 - 5:46 - Final 4 - Eliminated by: Jericho / Eliminated: Show, Barrett, Jey Uso



When it comes to the guys who have come through since the Attitude era, Randy Orton stands head and shoulders above the rest of the pack. The match just seems to suit him down to the ground. We all know that 2004 was an interesting year for Randall. Many people will associate his poor first world title run with that year but he did a lot right in early '04 to make that premature push to the top seem like a good move. His rumble debut was no exception as he kept the coast-to-coast winner company for well over half an hour. He eliminated five men during his journey before falling victim to the legend he was feuding with at the time, Mick Foley. Since that impressive first foray into rumbleland, Randy has never failed to be one of the final four men in the ring. 2006 saw him fall victim to Rey Rey's sympathy win. Of course, it did lead to some interesting work between the two but many believe that it was the year he should have won it. The next year he was definitely in the mix as a potential winner once more as he and Edge made the final four with Taker and Shawn. In the end the company's two top heels got the rough end of the stick, finding themselves in the Mania Money in the Bank as both world title matches ended up face vs face.

Every dog has its day and Orton's was undoubtedly in the Legacy rumble of 2009. He went toe-to-toe with Triple H for close on fifty minutes to make the final four. Luckily for him, the other two were his lackeys and it helped him pick up the rumble win. Of course, he cocked it all up afterwards by not knowing how to point at the WrestleMania sign and as punishment Trips had to bury him when he got there. Seriously though it was probably a top three winning performance as he really brought back a level of psychology to the rumble match which is far too often overlooked. His last two appearances were less awe inspiring. He picked up some bigish scalps and was amongst the potential winners however he didn't spend much time in either. To be honest, I would expect a similar performance this year. He will likely be hanging around at the business end, will get a couple of eliminations to keep his heat but ultimately come up short.




5.

Chris Benoit
Appearances: 4 / Wins: 1
Total Time: 2:37:19 / Average Time: 39:20
Total Eliminations: 14 / Average Eliminations: 3.5
2004 - 61:30 - Winner / Eliminated: Henry, Bradshaw, Rhyno, Morgan, A Train, Show
2005 - 47:26 - Final 6 - Eliminated by: Flair / Eliminated: Holly, Hurricane, Hassan
2006 - 30:31 - Eliminated by: Orton / Eliminated: Booker, Eugene
2007 - 17:52 - Eliminated by: Khali / Eliminated: Viscera, Nitro, Thorn



Oh come on, you had to know he was coming sooner or later. The funny thing about Mr Benoit is that he had very much carved a reputation for himself at the event before getting the chance to participate in a rumble match. His 2001 and 2003 matches against Chris Jericho and Kurt Angle are two of the best in the history of the event, but things would get even better in 2004. The Wolverine would go coast-to-coast, becoming the first man to win a real rumble after drawing number one (more on 1995 later). It wasn't a shambolic Rey Mysterio "lie in the corner for an hour" victory either. Benoit gave a performance that was probably only bettered by Flair as he eliminated a whole host of big ol' bastards in sixty one and a half minutes. The biggest of them all was also the most important as he took The Big Show out to seal his huge win before going onto have his career defining moment at WrestleMania 20.

The next year he actually would start things off once more, this time with his longtime pal/rival Eddie Guerrero. He actually made it to the final six there too but his huge moments had been and gone. He wrestled the next two rumble matches, once again giving a decent showing but he was now all about enhancement. His stats are extremely impressive, clocking up an average of nearly forty minutes per rumble. Think about that for a second. If somebody puts in a forty minute shift, it's a massive deal. To average that over four events is mightily impressive, even if we know the guy can go for a long time in general. He also has an excellent elimination rate at three per match. For a vanilla midget that is out of this world but there is another smaller guy who boasts an even better record.




4.

Shawn Michaels
Appearances: 12 / Wins: 2
Total Time: 3:40:36 / Average Time: 18:23
Total Eliminations: 40 / Average Eliminations: 3.33
1989 - 12:36 - Eliminated by: Anderson/Savage / Eliminated: Bass
1990 - 00:12 - Eliminated by: Warrior / Eliminated: N/A
1992 - 15:46 - Eliminated by: Santana / Eliminated: Santana
1994 - 29:17 - Final 4 - Eliminated by: Luger / Eliminated: Jannetty, Holly, Mabel, Diesel
1995 - 38:41 - Winner / Eliminated: Bulldog, Droese, Prichard, Luke, J Blu, Butch, Luger, Montoya,
1996 - 26:09 - Winner / Eliminated: Lawler, Yokozuna, 1-2-3, Vader, Owen, Diesel, Yankem, Bulldog,
2003 - 2:29 - Eliminated by: Jericho / Eliminated: N/A
2005 - 4:56 - Eliminated by: Angle / Eliminated: Dean, Haas, Angle
2006 - 12:55 - Final 6 - Eliminated by: Shane / Eliminated: Benjamin, Murdoch, Nitro
2007 - 24:11 - Final 2 - Eliminated by: Undertaker / Eliminated: Orton, Edge, Benjamin, Finlay
2008 - 32:39 - Eliminated by: Kennedy / Eliminated: Undertaker, Benjamin
2010 - 20:45 - Final 4 - Eliminated by: Batista / Eliminated: Trips, McIntyre, Morrison, DiBiase, Rhodes, Carlito



Yep, it is the eliminations record holder (at least for another couple of days) who has taken out forty men, an average of three and a third per rumble. With figures like that in addition to his back-to-back wins, it will probably surprise a lot of you that Shawn doesn't crack the top three. The reason for that simply is that there is a lot of rough with the smooth. First of all you may find it interesting that Benoit's average time is longer than Michaels has ever spent in a rumble match. His victory in 1995 is often built up as something amazing but for all the cat-skinning and coast-to-coasting, the rumble was a total blow out. One minute between entries, a horrible cast list and a bunch of no names added to Shawn's elimination CV. At the end of the day you can only play with the hand you're dealt but there really wasn't much to get excited about in 1995. His performances either side of that one were much more impressive, if a lot less recognised. He put in a strong showing to reach the final four in 1994, getting some decent eliminations along the way. It was already his fourth appearance in the match however and he really hadn't done much of anything in the previous three. His 1996 victory was a much stronger rumble win. There was a stronger field, his eliminations had name value, the rumble wasn't an abortion and the victory actually went somewhere.

His rumble match chapter looked like it was over until his comeback in 2002. He found himself having short runs in 2003 and 2005, which served brilliantly to set up Mania feuds against Chris Jericho and Kurt Angle respectively. He went a bit longer in 2006 but once again it was more build towards Mania and his feud with the McMahons. His battles with Taker to end the 2007 and start the 2008 matches would come next with his final chapter also being about the Deadman. He wanted a second shot at the streak in 2010 and though the only way would be to win the rumble. He put on a great showing (including a hilarious elimination of his buddy Hunter) but ended up getting taken out but Batista before putting on a typically terrible acting job of being pissed. Still, overall his last rumble was one of his strongest... just please don't mention 1995 to me.




3.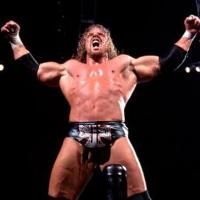 Triple H
Appearances: 8 / Wins: 1
Total Time: 3:51:32 / Average Time: 28:56
Total Eliminations: 27 / Average Eliminations: 3.375
1996 - 48:01 - Eliminated by: Diesel / Eliminated: Omori
1997 - 6:42 -Eliminated by: Goldust / Eliminated: N/A
1999 - 14:19 - Eliminated by: Austin / Eliminated: Jarrett, Venis
2002 - 23:14 - Winner / Eliminated: Hurricane, Farooq, Perfect, Angle
2006 - 60:09 - Final 4 - Eliminated by: Rey / Eliminated: Dean, Flair, Show, Kane, Chavo
2008 - 11:21 - Final 2 - Eliminated by: Cena / Eliminated: Burke, Viscera, Kane, Rhodes, Foley, Batista
2009 - 49:55 - Final 2 - Eliminated by: Orton / Eliminated: Morrison, Kozlov, DiBiase, Rhodes, Miz, Kendrick
2010 - 17:51 - Eliminated by: HBK / Eliminated: Punk, McIntyre, Kane



Possibly a tad controversially, Triple H beats out his best bud for third spot. A lot of you will already know I am a mark for The Game but I also look at things as objectively as possible. Simply put, Hunter is a beast when it comes to the rumble. Statistically he has a longer total rumble ring time that Shawn despite only wrestling in two thirds of the amount of matches. He has a slightly better elimination average as well despite having one less victory. It's that first stat that is really telling though. Hunter is a bonafide rumble ironman, going over three quarters of an hour on three separate occasions. The first was actually his debut rumble match. Whilst he only managed one elimination, he was the anchor the match was built around and certainly gave the world a taste of what was coming in his career. Thirteen years after that he anchored the match once more. I am of course talking once more about the Legacy rumble. Come WrestleMania everything seemed to go wrong but at the rumble (and in the build up to Mania to be fair) he was the perfect foil for an on-top-of-his-game Randy Orton. He helped Orton all the way through that match and it made for one of the greatest rumbles ever.

The finest assist job in rumble history however came three years earlier. Hunter started the match with Mysterio and went a whole hour before being the penultimate man eliminated. The difference is though that The Game did all the donkey work in that match whilst Rey lay in the corner. It's a strange situation because even a huge Hunter fan like myself would have expected it to be the other way round. Either way, he really gave Rey a catapult towards his sympathy world title run. But fear not, The Game had his moment of glory too. He picked up a victory in 2002 in another one of my favourite rumbles. His battle with Stone Cold through the match (and particularly Hurricane's desire to get involved in that) was great, as was seeing him mix it up with a couple of Kurt's (Curt's) on his way to victory. His most awesome rumble moment probably came in 2008 though when Cena made his shocking return from injury months ahead of schedule. There is not much that could match Madison Square Garden's reaction to "My Time is Now" blasting out at the end of the match's final countdown, but Hunter's expression certainly did that. They had a nice little final two battle as well which would have probably gotten a lot more love if it wasn't for the previous year.




2.

Steve Austin
Appearances: 6 / Wins: 3
Total Time: 2:45:09 / Average Time: 27:31
Total Eliminations: 36 / Average Eliminations: 6
1996 - 10:57 - Eliminated by: Fatu / Eliminated: Holly
1997 - 45:07 - Winner / Eliminated: Phineas, Bart, Roberts, Owen, Mero, Vega, Roaddogg, Bret, Vader, Undertaker
1998 - 15:58 - Winner / Eliminated: Rock, 8-Ball, Mero, Thrasher, Kama, Vega, Chainz
1999 - 56:38 - Final 2 - Eliminated by: Vince / Eliminated: Golga, Shamrock, Gunn, Test, Bossman, HHH, Owen, Chyna
2001 - 9:43 - Winner / Eliminated: Haku, Billy, Kane
2002 - 26:46 - Final 4 - Eliminated by: Angle / Eliminated: Christian, Chuck, Saturn, Test, Venis, Hurricane, Booker



Coming in at number two is the only man to win the rumble three times. If you watched the rumbles through the Attitude Era they were almost all centred around Steve Austin. When you consider that he was often sniffing around the title scene, it is strange to realise that whenever he has wrestled at the event, he has always found himself in the rumble match. Like a lot of guys, his first outing was pretty lackluster, getting eliminated by future foe Fatu in just over ten minutes. The next year however he had gathered some Stone Cold steam a picked up his first victory. For me it was his most impressive victory to boot. It was definitely a win for the underdog although not necessarily a loveable one. There was drama all over the place as he dominated and got eliminated. However, with the officials distracted, he snuck back in, dominated some more and picked up the win, making Bret Hart uber-pissy in the process. He did not go onto headline WrestleMania that year but he did steal the show there. People talk about King of the Ring 96 and WrestleMania 13 as being key to Austin's rise but his '97 rumble performance was also a huge moment in the growth of Stone Cold.

He would double up the next year despite having pissed off everyone else in the match in the build up. There were a lot of poor early-Attitude guys on his hit list that year but it was The Rock who was the final man he sent packing before heading to Mania and his first WWF Championship. By 1999 his feud with Vince McMahon had reached a crescendo and they started the match as 1 and 2. In a pretty poor rumble where they spent most of the time backstage, Austin still clocked up plenty of eliminations before Vince got the lucky win at the death. He picked up his third win a couple of years later but as I said earlier, he just picked up the scraps after an excellent and dominating Kane performance. His final shot came in 2002 where he had an entertaining run to the final four. When it comes down to it, the stats tell a story. He won half the rumbles he entered, taking out an average of six guys in each one. As impressive as it is however, it falls just a little short of first place.




1.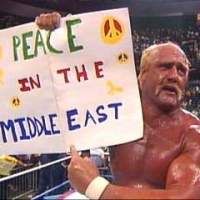 Hulk Hogan
Appearances: 4 / Wins: 2
Total Time: 55:44 / Average Time: 13:56
Total Eliminations: 26 / Average Eliminations: 6.5
1989 - 11:31 - Eliminated by: Akeem/Bossman / Eliminated: Perfect, Butch, Brown, Savage, Anderson, Blanchard, Luke, Koko, Warlord, Bossman
1990 - 12:49 - Winner / Eliminated: Haku, Snuka, Warrior, Honky, Perfect
1991 - 19:55 - Winner / Eliminated: Valentine, Smash, Crush, Earthquake, Knobbs, Warlord, Tugboat
1992 - 11:29 - Final 4 - Eliminated by: Sid / Eliminated: Taker, Berzerker, Sid, Warlord



I can sense a couple of evil glares being shot in my direction already, but hear me out. First of all, let's look at the stats of the Hulkster. Despite a couple less appearances, like Austin, Hogan has one half the rumbles he has participated in. He also has a slightly better elimination average at six and a half per rumble. Now when it comes to dominating, the top two are in a league of their own but the fact is Hogan spent a lot less time racking up his eliminations. In fact The Hulkster has taken people out at one every couple of minutes, making him twice as proficient as Austin. Of course the flip side is that Stone Cold spent more time in the ring but in this instance I think that works in Hulk's favour. His first appearance in 1989 saw him destroy the compeition in a twelve minute run before being Taken out by the Twin Towers. He would win the next two editions of the event, taking out some huge men into the bargain. He was of course central in 1992 despite not taking home his third victory or the WWF title.

Despite his imposing presence come rumble time, for me it is the little moment that really stand out. In 1989 it was the growing tension between the Mega Powers. Hogan "accidentally" eliminated Savage and it was a huge moment in building to Savage's heel turn and their WrestleMania 5 classic. The next year we got our very first tease on the Mania 6 main event as Hulk squared off for the first time against Warrior. It was a truly epic moment to see these huge faces come face to face (I feel like I am saying face too much). Nothing particularly monumental happened in '91 but his role the next year was great. With the stakes higher than ever before (or ever again) Hogan was part of the final three along with Flair and Sid Justice. When Sid fairly sent him packing, The Hulkster got all butt hurt and decided to pull Justice from the outside. Flair gladly took the opening and despite the company thinking that Hulkamania was indestructible, Hogan's poor sportsmanship saw the crowd side with Sid. Things really weren't the same for Hogan in the WWF again until WrestleMania 18. But putting those moments aside, the real reason Hulk grabs the top spot is because without him there is a big chance there would be no rumble today. Duggan may have won the first one, and Studd the first PPV edition, but it was Hogan's victories that put it on the map and validated the concept and as such is Ranking the Talent's Royalest Rumbler.


And that brings to an end this special rumble edition of Ranking the Talent. I hope you enjoyed the countdown. As always, I would love to hear your views. Who would you have had at number one? Which less obvious guys would make your top ten? Who would be your top guy from the post-Attitude generation? You can use the handy little comments boxes below, hit me up on Twitter or let me know on the CPR Productions Facebook page (linked below). I shall be back in some form or another, probably next week. In the meantime, be sure to pop by the Columns Forum where the NXT competition in in full effect. Until next time, Peace!


Follow Mazza on Twitter




Like CPR Productions on Facebook






Mazza Marks... For the Mid to Late 00s Midcard (CPR Productions)
Mazza Marks... For One More Match (CPR Productions)
From Five Stars to Crashed Cars in Philly (CPR Productions)