---



Ranking the Talent - PPV of the Year? (CPR Productions)


By Mazza
Dec 17, 2012 - 8:30:46 AM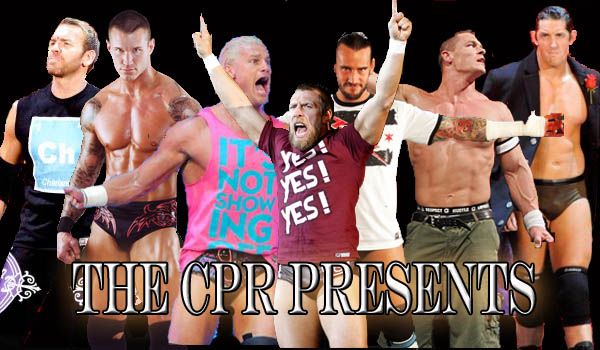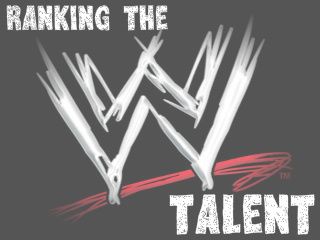 TLC 2012




'Sup, Lords of Pain? I was going to tag my TLC thoughts onto the end of my Ranking the Raw Talent tomorrow but after such a good PPV, my typing fingers got itchy. It was definitely a good night for the WWE in Brooklyn and a strong way to end the year. It has got me hyped for tonight's Raw and when you add in the Slammys (which I always enjoy), it looks like we may have more quality entertainment coming our way. But let's not get ahead of ourselves as I bring you my thoughts on...


TABLES AND LADDERS AND CHAIRS, OH MY

We started out with a number one contenders tag team table match which pitted Rhodes Scholars vs 6-1-Botch. My heart was warmed from the get-go with the sight of Cody's mustache and a mic in Damien's hand. We get a solid pre-match promo and a surprisingly good battle. Not surprising because of the men involved but surprising because I rarely enjoy tables matches. Now it wasn't perfect. In fact the participants often weren't quite on the same page and it made for a few rough sections but what it lacked in smoothness it made up for in excitement. Rhodes and Sandow took on the psychology of the match nicely whilst Mysterio and Cara took charge of high risk element. When put together it definitely worked and had me on the edge of my seat until the very cool finish where Sin Cara was vaulting back into the ring and got pushed back outside and through a table. A really good start to the night and I look forward to seeing Rhodes Scholars pick up their feud with Hell No once more.

Next up we see Antonio Cesaro take on R-Truth for the US Championship. Like most of the matches between the two so far, it wasn't particularly great but Cesaro cut a decent in-ring promo after his victory which helped his slow burn heat build along just nicely. We then go backstage for a very strong Dolph Ziggler interview which just proves once more that he is ready for the big time. Just to add in some more talking, we next get 3MB on Miz TV. Now I am most definitely a 3MB fan but I found it odd that they got time on a three hour PPV when WWE can't find them time on a three hour TV show. It soon became clear that there was something bigger than Slater, McIntyre and Mahal going on though. The whole thing was a vehicle for an Alberto Del Rio face turn as he came down to save Ricardo Rodriguez, who 3MB were bullying. Now I don't particularly believe that ADR has the makings of a great good guy but I welcome any change for the man in terms of character right now. Anyway, the end result was that ADR and Miz would look for a partner to take on Heath, Drew and Jinder later in the show.

We soon got back to wrestling as the Intercontinental Championship was on the line between Kofi Kingston and Wade Barrett. It was a strong match between the two which had a nice blend of Kofi's high flying and Wade's brawling style. It had a good pace throughout with lots of near falls and a bit of a surprising finish which saw Kingston retain his title. After that short pause for action, it was back to more spoken word as CM Punk gave a promo from a skybox. It didn't give us much aside from showing the WWE champ was in attendance and we soon got back to the show.

Many thought that The Shield vs Ryback and Hell No would finish the show but it came on pretty early indeed. It kicked off exactly how it would go on, as an epic brawl. The problem with most brawls and TLC matches is that psychology is often totally thrown out the window. Not here. Sure, there were some of the normal multiman issues where people just disappeared for a little too long but other than that there was a rhyme and reason to all the brutality going on. The match was laced with stiff high spots but they didn't define the match as they do in many a TLC encounter, they just enhanced the story being told. In the end, The Shield got a huge win, Ryback remains a beast despite his third consecutive PPV loss and Hell No certainly don't lose any momentum with D-Bry looking excellent throughout despite taking the fall. Kudos to all men involved as they answered any questions about them in an emphatically positive fashion.

I'd hate to have to follow that and it was the divas who drew the short straw. Eve took on Naomi, Brodus' dancer after she had one the pre-show battle royal. She sure has some junk in her truck and with a dead crowd for her big shot, she tried to show off some athleticism which looked a bit awkward. Fortunately it didn't last long and Eve retained her title. The crowd still seemed spent as the World Heavyweight Championship match between The Big Show and Sheamus started. The problem for them was that they would also be involved in a brawl, only much slower with an impossible marker put down just minutes before. Again it wasn't particularly long and Big Show retained, despite Sheamus kicking out of a KO punch once again (really?). It really wasn't much cop at all but thankfully that should be feud over and we can move on. Next up was 3MB vs ADR, Miz and the Brooklyn Brawler, the awesome choice surprise partner. It was a fun, short high paced match with The Brawler (who actually looks in decent shape) getting the submission victory over Mahal thanks to a "Brooklyn" Crab.

Next it was main event time as John Cena took on Dolph Ziggler in a ladder match. Thankfully the crowd had recovered and the idea of putting the TLC match on so early was vindicated. And the Brooklynites were probably even more up for this main event. Still, they had every reason to be vocal as Cena and Ziggler put on a great show in the ring. Just excellent back and forth, slow then fast paced action throughout as they teased you with finishes, big spots and innovative moves. That is what a ladder match should be and whilst throughout the feud I have had a voice in the back of my head saying that AJ was going to turn on Cena, it didn't make her doing so any less awesome. More importantly it meant the right guy got a huge win and the company poster boy lost no face at all.

So all in all you have to say that WWE produced a damn fine PPV to end a pretty solid year of wrestling. Was it the best of the 2012 though? It definitely comes close whilst still riding the high of watching it but at the end of the day it probably just falls a little short of WrestleMania for me, but still a great effort considering it isn't a big four event. There were two great matches and as long as they are longer ones, that will always push a PPV into great territory. On top of the TLC and ladder matches, the tables and Intercontinental title bouts were also very good. Taking away from the show was another plodding WHC match and excessive promos, most of which were pretty pointless. The divas, US title and impromptu six man tag were all pretty much standard fare for PPVs these days and neither added or took away much from the show. Credit goes to the crowd however who really help make the event and also to creative who seemed to book everything just about right (for once). Now I honestly didn't want to try and do this but seeing as this is Ranking the Talent, I guess I should try and compile last night's...


REAL POWER 10


10. Damien Sandow
I thought Sandow was the slight standout in a strong tag match.

9. Kofi Kingston
Give Kofi a midcard title and a few minutes on a PPV and he always seems to deliver. TLC was no exception.

8. Kane
The quietest of the six men in the TLC match. Spent quite a bit of time outside the action but was strong when involved.

7. Ryback
Worried that he looked gassed very early on but came through it with a couple of rests. Looked dominant and once again, did everything right.

6. Seth Rollins
Proved that he has definitely got the skill between the ropes but still third best in the group for me right now, despite taking that impressive spot.

5. Dean Ambrose
Strong all round showing from Ambrose but was he guilty of acting a bit too over the top? Depends how you like your wrestling really.

4. Roman Reigns
The more I see this guy, the more I like him. I guess the biggest question mark against him before last night was could he wrestle? For me he answered with a strong "yes".

3. John Cena
The posterboy delivered last night, giving Ziggler a nice boost towards that glass ceiling. Rock, Lesnar, Punk and now Ziggler. Has he had a better in-ring year than 2012?

2. Daniel Bryan
D-Bry was the star of the TLC match for me. He was never far away from the action and kept things ticking over.

1. Dolph Ziggler
No doubt about who star of the show was. Not very often we get a new name standing tall at the end of a PPV but I doubt many have deserved it more.

In reality there were a lot of winners coming out of the Tables Ladders and Chairs PPV, including the fans but there were four guys who arrived in Brooklyn.






And that brings to an end this impromptu edition of Ranking the Talent. As always I would love to hear your thoughts on the rankings. Who did you think was the stand out in the TLC? Was I wrong about Show vs Sheamus? Was Miz any better last night? You can use the handy little comments boxes below, shoot me an email >>>here<<< or hit me up on my Twitter
to let me know. I shall be back tomorrow with Ranking the Raw Talent and later with the next door on the Oh Come All Ye Faithful advent calendar. Until next time, Peace.
Mazza Marks... For Mania Macho Madness (CPR Productions)
The Devil's Advocate - So Much Universe
Smarks Court - Who Got NXT? (CPR Productions)
Mazza Marks... For Tag Teams (CPR Productions)