---



Ranking the Talent - Favourite Mania Storylines (CPR Productions)


By Mazza
Mar 29, 2013 - 9:14:59 PM


'Sup, Lords of Pain? Another week closer to WrestleMania and I am still a long way from feeling overly enthusiastic about the event. It certainly seems like I am not alone when it comes to being down on this Mania. Unlike some, I don't actually have a problem with the card. Sure, I would have preferred it a bit fresher but I think all the big matches have plenty of potential to deliver the goods on the night. My problem has been just how poor the build up has been. Cena-Rock has had glimpses of being a bit better than last year but The Rock should really be getting his hands a bit more dirty in the weeks that he is about. Trips vs Brock II would always pretty much write itself but despite some interesting segments, the whole "coming out of retirement for a retirement match" thing is just plain stupid. Likewise, Punk and Taker have done an ok job in the last couple of weeks but I still can't get over how the match came about and if it wasn't for the unfortunate passing of Paul Bearer, the feud would still seem to be moving forward without any real hook. So whilst I am looking forward to all these matches, it really has nothing to do with what is being done to build them. The rest of the card seems to have been second guessed by creative at every turn and as such has had next to no time to get built. The exception to the rule is of course Del Rio vs Swagger. Whilst I do think The All American American should have had more time to really develop his new character (if nothing else than to chalk up some real momentum after a couple of years of pretty much jobbing), the storyline has been a strong one. My problem is that at least half the Mania card should be built up to that level. In many Manias gone by it has, and that is what gave me the idea for this column.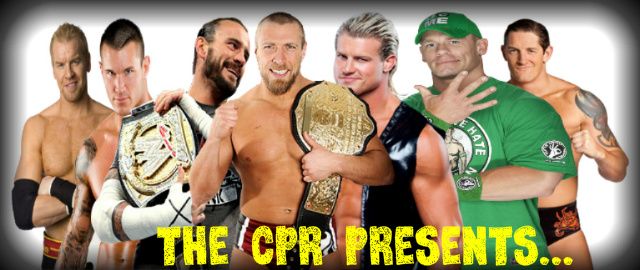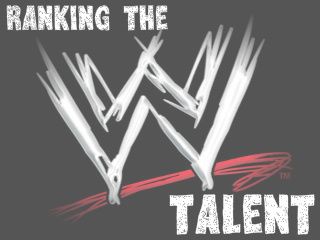 Favourite Mania Storylines




So yeah, there have been many great build ups to matches at the Granddaddy of them all over the years. Some of them had been brewing for years, some came about during Mania season. Some were serious, some were totally ridiculous. Some of them delivered on the night, some of them didn't. In the end though I decided it was time to rank my ten favourites throughout the history of WrestleMania. I could easily have gone with a top twenty again like my Mania Moments column but decided to keep this column a tad shorter. So without further ado, it's time to bring you...


STORYTIME WITH MAZZA


10. She Was Mine Before She Was Yours
Chopping and changing isn't a new thing when it comes to WrestleMania. It has happened multiple times over the years where plans change for whatever reason and new feuds are born at the 11th hour. Making them believable can be a hellacious task, particularly for this generation of superstars but back in the day almost all the top talent had the art of storytelling down to a T. At Mania VIII, two of the best found themselves in exactly that situation. The card for the event looked like pure logic. Ric Flair had won the WWF title at the Rumble and every man and their dog envisioned his underlying feud with Hulk Hogan would come to a head in the Hoosier Dome. Randy Savage had been involved in a bitter feud with Jake Roberts since the previous summer and Mania also seemed like the right place to put that bad boy to bed. A couple of strange turns in the road however saw Roberts go to war with The Undertaker, Hogan get into it with Sid leaving Savage as pretty much the only viable choice to take a shot at Flair's title. So with not much time, backstory or anything, Flair and Savage had to build a title match, and what a great job they did. It was simple stuff but extremely effective. It all boiled down to Naitch claiming that he had banged Elizabeth before she got together with the Macho Man and that he had the rather graphic photos to prove it. So basically it was smarmy heel champion against enraged babyface defending his wife's honour. It very soon became bigger than the title which is ironic as the WWF went with Hogan vs Sid being bigger than the title match when it came to choosing the night's main event. Savage and Flair went onto deliver on the night and deliver totally in character with the feud (and against their preferred wrestling styles). When it comes to being thrown together, this is definitely the storyline writers and performers should look to in order to get it right.


9. I'm Your Biggest Fan
It isn't very often that we get a lot to shout about when it comes to women's wrestling but on the rare occasions where everything falls into place, it can be extremely entertaining. I can think of no better example of this than Mickie James' feud with Trish Stratus circa Mania 22. It all started upon Mickie's debut with the company, playing an over-enthusiastic Trish fan. Stratus initially took her under her wing and they would team together but things would just get stranger and stranger until we hit the HLA jackpot. Mickie would try to kiss her hero and then confess her love for the women's champ. Stratus was sadly freaked out by James' "Skipping Lesbian Slightly Slimmer Kathy Bates in a Mini Skirt" impression and tried to keep some distance between them. However Mickie still wanted some girl-on-girl stratusfaction and after being snubbed for a touch of tonsil hockey one more time, decided instead try and beat the hetrosexuality out of her. She would challenge her idol and object of her desire for the title at Mania. It's funny. Trish was always very popular but the crowd most definitely were on the side of the psychotic heel on that night. Mickie would take the title in one of the stronger female fights in WWE history. But the moral of the story here is, never underestimate the power of a little girl-on-girl action when it comes to wrestling fans.


8. I'm Sorry, I Love You
I'm sure we all remember the emotional ride that was Ric Flair's retirement angle in the lead up to WrestleMania 24, but in case you can't, why not have a look back at it again! It all started in November 2007 where Flair had come back from injury and it was widely speculated that he would be retiring. Naitch however would return to Raw saying that he would never retire (oh so true). Vince McMahon decided to rain on Ric's parade though by stating that the next time he lost would be his last match ever. From that point on, the only question on everybody's mind was who would get the rub of sending the legendary Nature Boy packing. A number of superstars including Vince himself, Randy Orton and Umaga, as well as MVP and Mr Kennedy at PPVs tried and failed. Once he leapt that hurdle at No Way Out, it soon became clear just where the angle was going. Flair laid down a challenge to Shawn Michaels for WrestleMania and it lead to some final emotional build up with Naitch continuing to show plenty of fight up to and all through the match. Of course it wouldn't be enough in the end but it was such a great, what should have been final story arc for one of the greatest the industry has ever seen. It's also proof that WWE can book something more than that two weeks in advance and have it make sense all the way to the end, even as recently as five years ago.


7. Blinded by Arrogance
This is another feud that had a lot of legs on it, as many did back in the old days. It all started when the ridiculously underrated Rick Martel took on a gimmick where he was a Model. He would walk around with a huge spray gun full of a fragrance he called Arrogance which he would spray into his opponents eyes. During an appearance on the Brother Love Show in October 1990 Jake Roberts would fall victim to the Arrogance leading to The Snake being blinded. Upon his return, Roberts' quest for revenge would come up short at both Survivor Series and Royal Rumble but a Blindfold match was booked for WrestleMania VII. It's a gimmick that has no right to be entertaining but Martel and Roberts had the crowd so involved, it was more than passable. It is testament to both men's storytelling ability both in the build up, and on the night, that the fans were so invested. This type of storyline and build would lead to a lot of matches in the first decade of the Granddaddy of them all but this one is by far my favourite when it comes to the midcard.


6. Thumbs Down
When it comes to looking at the greatest factions in wrestling history, I always have a problem deciding just where Evolution fits in compared to Horsemen, NWO's and DX's of the world. On one hand they were a key part of WWE programming for a couple of years, put two main eventers firmly on the map and were involved in plenty of memorable stories. On the other hand they ruled during a poor period for Raw and don't really have any big industry changing moments. The one possible exception would be the breaking out of Batista. Whereas Randy Orton's breakout moment proved to be a huge flop (the reasons for which could fill a column by itself), Big Dave's was booked to perfection. By the start of 2005, Batista had become a huge factor in making sure the World Heavyweight Championship remained around Triple H's waist. The Animal would enter the Royal Rumble match against Hunter and Flair's wishes and would go on to win it. His stable mates then decided to try convince Dave to challenge for JBL's WWE Championship at Mania 21 but he had slowly begun to see the light and with an emphatic thumbs down (the symbolic gesture which also saw Orton's departure from the group), Batista decided he was going after The Game. It really was a great build up and solidified Batista as a main eventer until he left the company. The match didn't really live up to the quality of the feud but the blow off match at Vengeance that year certainly did and was a great way to end a story arc that started two and a half years earlier.


5. Slow Burn Turn
Here is another without much mystery behind it. Steve Austin vs Bret Hart is one of Mania's greatest matches and is full of great moments. But it all started months earlier, when Austin was pretty much doing nothing and Hart was on hiatus. Stone Cold would constantly taunt The Hitman and when Bret eventually made his return, he would defeat Austin at Survivor Series. It was a defeat that would have the IWC screaming "burial" today but the feud was only just beginning. The Royal Rumble match would see Hart eliminate Stone Cold but with the refs distracted, Stone Cold managed to sneak back in and go on to win the match. Both men would find themselves in a fatal-four way for the vacated WWF title at the next PPV that Bret would win before Austin's interference would see Hart lose the strap to Sid the next night on Raw. The same thing would occur in a rematch but by that time a no-DQ submission match between the two was booked for Mania 13. The biggest thing that came out of the match was probably the double turn but in reality, those wheels were in motion from the very beginning. Austin's tell at is it is style was really getting over with the crowd as the Attitude Era begun to kick in whilst people were beginning to tire of the wholesome Bret babyface gimmick. The lines definitely became more and more blurred as the feud developed and it built perfectly to the double turn at Mania. Even better was that it still left the door open for the fans to choose their allegiance which just helped the transition to the Canada vs USA storyline which led on from Hart vs Austin.


4. Family Feud
That's right, Shane vs Vince from WrestleMania 17 is the only match that makes the top five of both my Mania Moments and Mania Storylines lists. The McMahons are such a dysfunctional family you could probably find a way to take it all the way back to Shane-O's conception but the short feud is complex enough, anything more would probably need a team of psychologists. Anyway, in the lead up to Armageddon 2000, Linda (CEO of the company) backed Commissioner Mick Foley's booking of the six man hell in a cell. Vince had wanted it called off as there was a danger to too many of his top stars, and when he didn't get his way he demanded a divorce. This lead to Linda having a nervous breakdown and Vince becoming CEO, firing Foley and starting an affair with Trish. Vince really was acting like a grade A prick, doing just enough to keep Steph on his side, demeaning Trish and keeping Linda in a comatose state. Disgusted by his father's actions, Shane made his return to television and their match was booked for Mania. There was, of course, one more huge twist in the road that propels this to a top five storyline. That is Shane buying out WCW from right under the nose of his old man. It is a truly iconic moment just days before the greatest Mania of all time. The match itself was far better than it had any right to be too. Of course in typical McMahon fashion it didn't settle things for long and we soon found ourselves slap bang in the middle of the InVasion angle.


3. He Aint Heavy
Debuts are a strange thing. They can make or break a career before it even begins. The good thing about wrestling though is that if you are lucky enough, you might get more than one crack at a debut. Nobody knows this better than Glenn Jacobs. He really didn't have much to impress with as Jerry Lawler's dentist and a Kevin Nash imposter, but it was third time lucky when he landed the role of The Undertaker's baby bro. The build up to the showdown started long before anyone had even seen Kane. An irate Paul Bearer would threaten Taker with a huge secret following suffering facial injuries thanks to a fireball. This would build and build over the coming months as Bearer revealed that Taker had killed his family in a fire but had a younger brother who survived. The Deadman however claimed that it was in fact Kane who started the fire. We would finally get to see the Big Red Machine during the first hell in a cell match at Badd Blood 1997. He would cost Taker the match and go on a rampage taking out other superstars each week, yet his brother refused to fight him. After teasing a reunion, Kane would go on to shut big bro in a casket and set it on fire at the Royal Rumble. Taker had managed to escape the casket but it was enough to get him to agree to a match at WrestleMania 14. It took 3 Tombstones for Taker to put Kane away in what was easily the pick of the early streak matches. The love-hate relationship between the brothers of destruction would pop up again and again over the years but this first Kane-Taker storyline is always going to be the pick of the bunch and one of the greatest in Mania history.


2. Family Honour
When it comes to naming the most disappointing main event (or even match) in the history of WrestleMania, many people will point to Triple H vs Randy Orton from 25. Some people blame the wrong man winning, some the placement on the card, some the time it was given, and others the participants. Some say it wasn't anywhere near as bad as we remember it. Personally I think a lot of the problem was that they set the bar so high in the build up. This is another one of those feuds that you can trace back for years, to their time as stablemates in Evolution. For argument's sake however I will go with this feud starting at the 2009 Royal Rumble. Orton and Trips both put in stellar shifts and would make it all the way to the end. Fortunately for Randy, the other two men in the final four were his Legacy minions, Rhodes and DiBiase. Hunter managed to take care of Priceless but Orton would get the last word to win a Mania title shot. The Game would go on to take the WWE Championship at No Way Out 2009 but even before that things had really started to heat up. Randy would take out Vince and Shane causing Triple H to finally break kayfabe on his relationship with Stephanie and the McMahons. There was some great television in the build up, the highlights being Orton DDTing and kissing Stephanie in front of a handcuffed Hunter and the Game getting revenge by breaking into Randy's house and throwing him through the window. Orton and Hunter have rarely clicked in the ring which and Mania 25 would follow that trend but there is no denying they worked very well together in the build up. Still even now I can't help but wonder just what could have been in that match if it did live up to what came before it.


1. Explosion
Coming in at number one however is once again the man who I believe to be the greatest performer in Mania history. After topping my chart for Mania moments with his reunion with Elizabeth at VII, The Macho Man hits number one in storylines for the Mega Powers exploding two years earlier. The alliance between Hogan and Savage started in October 1987 when Elizabeth got the Hulkster to save Randy from a beatdown at the hands of The Honky Tonk Man and The Hart Foundation. Things wouldn't really get going properly however until the 14 man WWF title tournament at Mania IV. Hogan and Andre the Giant would both get disqualified in round two. Andre would go on to second Ted DiBiase in the final and Hogan would eventually find himself in Savage's corner. The Macho Man would win thanks to a helping hand from Hulk and take his first WWF championship. The Mega Powers would go onto team together to defeat Andre and DiBiase at SummerSlam. Soon however Hogan's blatant attempts to make Elizabeth his own (or Randy's jealousy as the WWF would want you to believe) begun to cause issues in the coalition. Savage was clearly pissed after their team defeated the Twin Towers' team at Survivor Series. Tensions would mount further at the Royal Rumble as Hogan would "accidentally" eliminate Savage from the match. Things came to a head on a famous episode of The Main Event in February. Hogan would make his big move on Liz after she was hurt in the match between the Mega Powers and Twin Towers. Hulk would take her to the back and check on her before she sent him back to the ring to help Savage. Macho was rightfully pissed and tagged Hogan in with a slap to the face and stormed off. Hogan would go on to win the match (talk about burials!) and afterwards would head back to check on Liz, who was getting a dressing down from Randy (I'd assume about her slutish behaviour). Macho then turned his attentions to Hulk, accusing him of wanting to take Liz and the title before attacking him. The accusations would continue to fly in the build up to their Mania 5 showdown where Elizabeth would be in a neutral corner for a very strong match. Whether you are gullible and believe the whole "Savage is paranoid" version of events or can clearly see that Hogan was being a prick throughout it all, it cannot be denied that the whole story of the Mega Powers forming and exploding was one of the best in wrestling history, and for me, the best build up to a Mania match ever.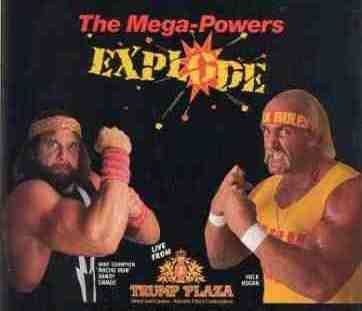 So there you have it, peeps. Randy prevails once again. I hope you have all enjoyed this look back at my ten favourite storylines in Mania history. I'd love to hear your thoughts as usual. What would be your number one? What often forgotten Mania storyline would have made your top ten? Do you see anything from this year even coming close to making one of these lists? As always you can use the comments section below, send me an email, tweet or Facebook message. I shall be back hopefully sometime in the Mania build up with the next edition of Wrestling Room 101 but until then however, Peace!


Like CPR Productions on Facebook




Follow Mazza on Twitter








ATTITUDE! Armageddon 2000 (CPR Productions)
ATTITUDE! Survivor Series 2000 (CPR Productions)
ATTITUDE! No Mercy 2000 (CPR Productions)