---



Ranking the Raw Talent - Week 9 (CPR Productions)


By Mazza
Oct 16, 2012 - 6:55:10 PM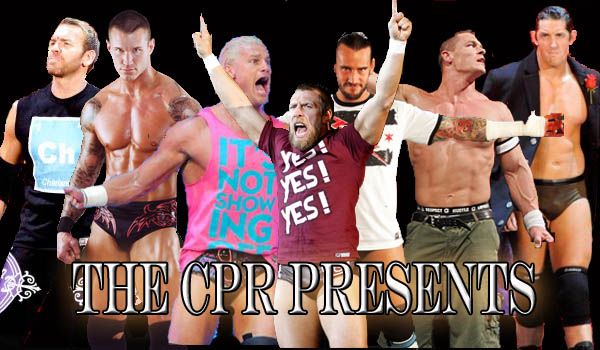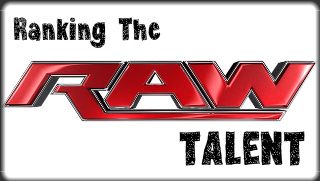 WEEK 9: 15/10/2012




'Sup, Lords of Pain? Well I am here on a Tuesday for the first time in a few weeks despite FIFA 13 doing its best efforts to stop me. It was a strange old Raw this week. I didn't find anything particularly bad extremely good aside from this massive exception of course...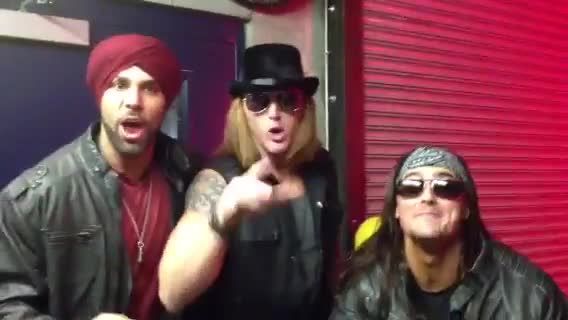 But 3MB aren't yet ready to dominate the RTRT (although expect to see them on the list shortly). With Cena not doing much, Orton off TV again, Punk having a relatively quiet week and Ziggler not getting much time, it left the door open at the top of the list and meant plenty of competition to nab a spot on...


THE REAL POWER 10


10. Ryback - 1 Point
If my rankings were based purely on kayfabe, this man would have surely been number one. In reality though, he didn't do a whole lot outside of a brief attack on Punk, a clothesline on Ziggler, squashing Otunga and generally looking menacing and a bit of a retarded way. Still, it would be criminal to overlook him on the night where WWE's booking of the guy continued to work and work well. Have they now booked themselves into a corner though? It may well be. I don't think they have capitalised on his rise to prominence anywhere near as much as they could. Now if he wins the title, you know it won't be long until it is hot potatoed back to Cena or Punk as we prepare for the return of The Rock. On the flipside, a loss would put an end to all booking's good work on getting him over. I can see the finish at HiaC being a dusty one to keep the Ryback intrigue although I do wonder if maybe Cena will be fit enough and the immense fan response he is receiving is making the WWE want to strike whilst the iron is hot.

9. Vince McMahon - 2 Points
Vince was never going to match his performance from last week and to be honest I found it a pleasant surprise that he even showed up again. Whilst he didn't have anything as juicy as his fight with Punk to do, he still delivered his lines and authority in that way that only Vince can. Plus we got a grapefruits mention which is always going to be worth a couple of points, even on his worst day.

8. Kane - 3 Points and 7. Daniel Bryan - 4 Points
There was a bit more progression for Team Hell No this week before things got a little repetitive again. I love the fact that they played on Kane's need to protect his partner despite their clear issues and that really added another layer to the team before the old layers were brought out again. Kane's "match" with Matt Striker was different and held my attention but I actually really enjoyed D-Bry's match with The Big Show. The most noticeable thing however was just how over Bryan was. The crowd were on fire for the guy and the amount of signs dedicated to him would have given the "3:16s" a run for their money at the height of Stone Cold's popularity. Bryan obviously has his own things going on right now and the main event scene, as well as the upper mid-card, seems a congested place right now but I really hope that he is getting don't end up petering out without WWE trying to capitalise in some way, shape or form.

6. Cody Rhodes - 5 Points and 5. Damien Sandow - 6 Points
Coming in just ahead of the tag champs is the team that looks likely to be facing them at Hell in a Cell. Rhodes Scholars got a decent amount of time to show off their talents this week and they certainly looked the part at they put the Colons (who may or may not be face again) to the sword. Cody has proved to be an extremely efficient tag team wrestler over the years and he seems very comfortable tagging with Sandow. I like Cody so much better when he is just wrestling rather than struggling to get to grips with characters he can't realistically portray and I really think the guy should just become a constant in the tag division. It was Sandow's starpower that shone through once again. He delivered a solid in ring showing but it was the charisma that topped it off just nicely. It will be very interesting to see just how well they do against 6-1-Botch and Hell No in the next couple of weeks.

4. The Big Show - 7 Points
This is my ninth week doing this column and it is Show's first appearance. It would be fair to say that I have gotten extremely bored with giant's toing and froing over the years but credit where it's due, he had a decent night on Raw. His promo to open the show wasn't great or anything but it was different and it did bring a couple of genuine "lol" moments. His work with D-Bry was solid as well and he definitely left Raw looking a much better world title contender than when it started. I hope his program with Sheamus isn't a long one (for multiple reasons) but I am looking forward to see just what kind of dynamic the two have together at Hell in a Cell.

3. Kofi Kingston - 8 Points
Remember when I said there were places up for grabs this week? Kofi is probably the biggest shock for a high spot here. Not that I am not a fan. There's rarely a Kingston match that I don't find at least mildly entertaining and I believe that the WWE would be a better place if there were more solid and consistent midcarders like Kofi. That said, I don't think he had a particularly strong week. His mic work was just about as usual for him which translates to below average and a bit dull. His match with The Miz was just really clunky and I would have expected better. So why has he made the list at number three? Simply because his Trouble in Paradise square in Mr Mizanin's duck mush was hilarious. It's one of those moments you could just sit there and watch again and again and for that, in a quiet week, he deserves a top three finish.

2. Sheamus - 9 Points and 1. Wade Barrett - 10 Points
I really enjoyed Sheamus' battle with Wade Barrett from last week's Raw despite me leaving both men out of the top ten. It's not very often I seriously second guess my opinion but I soon realised that was a bit of a mistake. When I saw that they would go at it again this week I was a happy man. The match was even better this week and both men looked totally at home in a brawling environment. The World Heavyweight Champion proved that when he clicks with somebody, he is more than capable of putting on a great show whereas Wade proved that he is ready for a run with the strap and is a great natural heel. Their match, of course, wasn't a technically masterpiece but it was a great TV brawl. I have said it before but I would love to see these guys have an extended program together but until then I will be more than happy to see them have another try at a real finish next week. As I said earlier, the main event is a congested place right now but I do think that Barrett is muscling himself into contention whereas Sheamus proves once again that ADR didn't quite suck all the life out of him.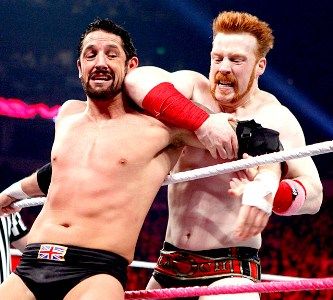 And there you have it ladies and gents. Another week and another Ranking the Raw Talent is in the record books. As always I would love to hear your thoughts on my rankings. Did Punk show enough to at least get a low spot? Did you enjoy Sheamus vs Barrett as much as me? Am I mad for giving Show such a high placement this week. You can use the handy little comments boxes below, shoot me an email >>>here<<< or hit me up on my Twitter @MazzaLOP to let me know. As always, I shall return next Monday with a bit of a longer one as I analyse the points patterns since Night of Champions. Until then, peace!





Mazza Marks... For Mania Macho Madness (CPR Productions)
The Devil's Advocate - So Much Universe
Smarks Court - Who Got NXT? (CPR Productions)
Mazza Marks... For Tag Teams (CPR Productions)