---



Ranking the Raw Talent - Week 8 (CPR Productions)


By Mazza
Oct 10, 2012 - 5:56:34 PM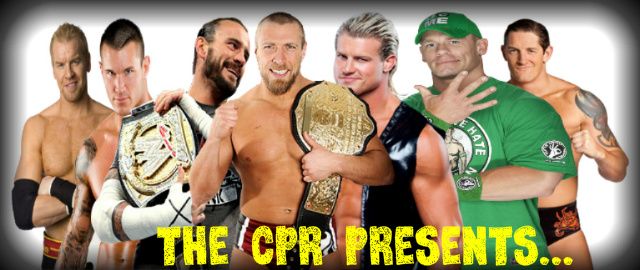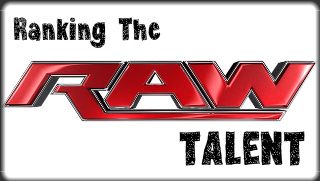 WEEK 8: 08/10/2012




'Sup, Lords of Pain? A bit late again this week as life continues to be a bit hectic. To be honest though that doesn't seem a bad thing as we all know that Raw's big talking point had nothing to do with the show. I won't be going on too long about the CM Punk situation as there are great reads already in the columns section from Tito, Crow and Dr CMV1 but I can't totally ignore it either. It was silly of Punk but as somebody who is extremely impulsive I can understand the reaction. There was something seriously wrong with the planning of the segment as there is no way a superstar, particularly a heel, should be in that position without security. When you think back to the Attitude Era the action would often go into the crowd and there was always security right on top of the superstars. When it comes to punishment for the WWE Champion, I am not sure how I believe he should and will be punished, if at all. I do think it will be governed by external factors rather than what people like Vince think really think however. My last thought on the matter is that WWE should have really moved quickly to get the guy into a meeting after the show. I'd have been offering the guy a couple of weeks TV time, some comps, a non-disclosure agreement and trying to play it all off as kayfabe. But that's enough about, let's get onto...

THE REAL POWER 10

Whilst I didn't think Raw was particularly strong this week, there seemed to be a lot of competition for places on the list this week. I am shocked that I couldn't find a place for Sheamus and Wade Barrett despite an intriguing match that definitely whet my appetite for a fully blown program between the two in the not too distant future. There was also a lot of tag team action on Raw this week which I rather enjoyed. However, with just two spots open on the top ten, The Prime Time Players and Team Rhodes Scholars both had to take a spot on the bench.

10. Sin Cara - 1 Point and 9. Rey Mysterio - 2 Points
Team 6-1-Botch have been flirting with the top ten for a couple of weeks now and Cara and Rey finally get their first points of the series. It was a smart move pairing these two together due to one's inability to do things properly and the other's apparent eating disorder. They are really beginning to click too. They make for an exciting pairing and that was proved during their match on Raw with the Prime Time Players who are also impressing me recently. Whilst I am not sure how good the match with Sandow and Rhodes next week will be, if the teams mesh well and are given some time, maybe we will see this new team higher up the rankings.

8. CM Punk - 3 Points
The WWE Champ was definitely the most talked about person following Raw but even before his spot of fan-rage he wasn't having his greatest night. For whatever reason he didn't seem quite as on point with his promo work with the boss standing across from him. In fact he wasn't going to make the list at all until his match with Vince. He did a very good job in making the old man look like a credible badass and whilst McMahons certainly don't need carrying in that ring, Punk made his boss look that much more believable as a genuinely tough guy.

7. Paul Heyman - 4 Points
I think this Monday was the first time where Paul E actually had some real "raison d'etre" since aligning himself with Punk. Don't get me wrong, he has been extremely entertaining more often that not as the champ's advisor but this week he achieved things that couldn't have been done just by Punk alone. He was very quiet early on during the Punk-McMahon promo but his facial expressions said everything. Things stepped up another gear however when telling Punk he had done the wrong thing. This is where a guy like Heyman's opinion really made sense and it was good to see Punk actually come round to his way of thinking. Then his segment with Vince and deciding a different approach would be better after all rounded off a really strong night's work for Heyman. Yet again an advert for why managers are great for the business.

6. Ryback - 5 Points
Once again, I have to praise the WWE bookers for this one. The Ryback train is gaining more and more momentum and the company seem to have got everything spot on so far. Big Hungry (WWE love a nickname starting with "Big") has the fans right where he wants them right now. From that point of view he definitely seems ready to step in at Night of Champions if Cena isn't fit. In-ring he had a good workout against the Colon brothers and he certainly looked competent and comfortable. He put last week's lifting struggles behind him to nail his finisher on Primo and Epico at the same time and generally looked an absolute beast again. If I would make one suggestion though it would be bringing back the pink eye.

5. Kane - 6 Points
4. Alberto Del Rio - 7 Points
3. Dolph Ziggler - 8 Points
2. Daniel Bryan - 9 Points
We hit the top five and get four for the price of one. The fact is that I thoroughly enjoyed the match that these guys put on. Easily one of the best tag team matches on Raw in a long time. Hell No had been extremely entertaining in matches since they have been put together but that was mainly because of their antics. They reached a stage this week where those antics are becoming overly repetitive but something else happened too. They went back to the basics of tag team wrestling. The fact that they wrestled a textbook tag match in amongst their in-team squabbling kind of kept things fresh and definitely kept things interesting. D-Bry wrestled more of the match playing the tweener-in-peril and added to his interaction with Larry King, it gets him second spot overall for the night. Kane got the last say in the match and the backstage King segment with a truly laugh out loud worthy He-Man reference but still he could only manage fifth spot. Why? Because despite seemingly being thrown together as a one time deal, Dolph Ziggler and Alberto Del Rio really hit it off as a tag team. I am not sure why it seemed to work so well but if it wasn't for an already stacked division and ongoing number one contender's tournament, I would be calling for a PPV rematch, even with Ziggler holding the MitB case. They were crisp in the ring, worked very well with their opponents and each other. Hell, even Ricky and Vickie had a nice bit of chemistry going on at ringside. All in all it was just a great TV tag match that almost had a shutout at the top of the list if it wasn't for one man...

1. Vince McMahon - 10 Points
I like nothing better than a McMahon on my TV but during his promo segment with Punk I spent most of my time thinking how old he was looking. It was still good work from Vince but definitely nothing earth shattering. Foley had laid down the marker for the Punk vs Disrespect run and even Vince wasn't going to top that. Not on the mic anyway. I thought his backstage segments with Heyman and Jim Ross were both very good (I'd never seen JR so at ease on camera to be honest) but where he would surprise me was in the ring. The McMahons have never been afraid to go all out when they are involved in a storyline but Vince's performance, not only as a non-wrestler, but also a pensioner was extremely impressive. I mentioned earlier that Punk did a good job of making him look strong but you cannot underestimate Vince's ability to get himself over. Whilst the rumours will continue about how McMahon no longer has his finger on the pulse of pro-wrestling as a whole, he proved he sure as hell still knows how to build a match and a storyline to the point where I think he has one big angle left in him. There are plenty of accusations that can be thrown Vince's way but the man leads by example and came in to show the roster how to do it when he could easily just sit in his ivory tower, and for that he deserves all the credit in the world, as well as top billing on his RTRT debut.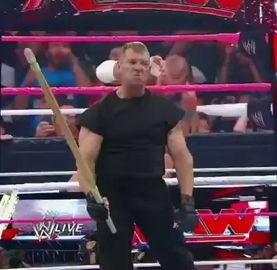 And there is week eight in the bag. It was actually a pretty positive edition with not much talk of the bad side of Raw like The Miz' mic time or the fact that JBL seems to be picking up some of Heel Cole's bad traits. The good was certainly enjoyable on the episode however. I would just like to give a couple of plugs before I leave. First of all to the latest columnist to be called up to the LOP main page, Zzzorf and TripleR. You should definitely take a few mins to check out their work, or you could see us all together with some others in a series that Zzzorf is finishing up in the Columns Forum where we put forward some dream matches (check it out >>>here<<<). If you missed it, be sure to check out the column from Prime Time and myself where we crown WWE's Mr October (check it out >>>here<<<). And finally, there is a column writing competition going on in the CF at the moment. The quarter final columns are now up and awaiting the judges verdict (including one from yours truly). You can check all those columns out >>>here<<<. Now that's out the way I can finish up. As always I would love to hear your thoughts on my rankings. Is there a glaring omission from the top ten? Should Sheamus and Barrett have got in? Am I showing old man Vince too much love? You can use the handy little comments boxes below, shoot me an email >>>here<<< or hit me up on my Twitter @MazzaLOP to let me know. Ranking the Raw Talent will be back next week and until then... Peace!





Mazza Marks... For Mania Macho Madness (CPR Productions)
The Devil's Advocate - So Much Universe
Smarks Court - Who Got NXT? (CPR Productions)
Mazza Marks... For Tag Teams (CPR Productions)