---



Ranking the Raw Talent - Week 7 (CPR Productions)


By Mazza
Oct 3, 2012 - 1:20:19 PM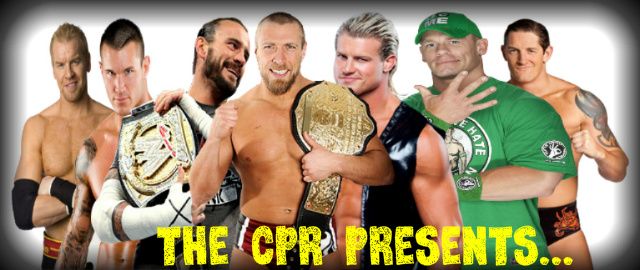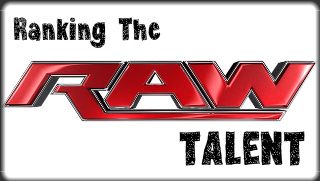 WEEK 7: 01/10/2012




'Sup, Lords of Pain? Sorry I am a bit later than usual but that old thing they call "life" got in the way. Well, more "work" than "life" but hey ho! I have finally managed to catch up on the goings-on from Monday night and I thought it was a mixed-bag of an episode. The WHC debate alone meant it couldn't be as good as the previous week but there were still plenty of positives with the show. I sense myself edging towards a more conventional review now so let's get on with...

THE REAL POWER 10

10. Jim Ross - 1 Point
Poor old Jim. When he sees that Raw is going to be in Oklahoma he must really feel like taking a personal day because it never ends well for him. To be honest, getting talked down to without "manning-up" and taking a walk of shame was a long way from his most embarrassing hometown moment. He held his own in his in-ring segment with Punk but I am never comfortable seeing Jim in the squared circle. He actually nabs his point here more for his work at the announce desk. I thought he seemed very disinterested for a lot of last week but this week he did a really good job, particularly putting over what was happening in front of him. I know that kind of sounds like it should be a given but it has been a rarity these past couple of years. I think he helped push a number of youngsters on Monday to higher places on this list.

9. Kane - 2 Points
A massive pinfall for The Big Red Machine in a kayfabe sense but with the Anger Management stuff toned this week, his partner managed to do more with less and a bit of a gulf appeared between them for the first time in a long while. A good performance in a strong tag-team main event was still enough for Kane to make the list however. It was interesting to actually see the tag champs go over the WWE champ. We have seen it the other way round so many times in the past that it was a tad unexpected. The funny thing is that with the dissention between Hell No, this might have been one of the few times where booking a singles guy to go over could have made sense, but baby steps WWE, baby steps.

8. Ryback - 3 Points
For the second week in a row, the artist who formerly said "Yip Yip Yip What it do" was fed more and had interaction with the WWE Champion. His victory over Tensai wasn't without it's problems as Ryback had issues lifting old "8 & 3/8ths" but there are definitely big things coming for this character. The WWE seemed to be pushing it down our throats a little too much in the beginning but fair play to them, it has worked and he is definitely over with the crowds. Now it is just a question of where it goes. I think he may be barking up the wrong tree messing with Raw top guys as we all know there is a dead end coming in a few months. The teasing with Punk is all fine and dandy but he would be better served probably on the blue brand. In fact he could be the man to end Dolph's first "real" world title run after he eventually cashes in.

7. Heath Slater - 4 Points
I love to see the One Man Rock Band get a bit of time to show his worth on Raw and not for the first time recently he was involved in a rather entertaining match with Santino Marella. On top of that, he got a bit of mic time with his new stable. I am rather disappointed about Jinder's inclusion because Heath and Drew would make one hell of a tag team if you ask me. Whilst it is a shame they are getting TV time as the company bottom feeders, at least they are getting TV time and if I get 5-10 minutes with the OMRB each week, that will keep me content... for now at least.

6. Dolph Ziggler - 5 Points
A bit of mic time and a main event spot for Mr Bump but still not his strongest week. He did enough in his tag match to get sixth place here and it was fun to see him give Punk a taste of his own medicine by walking out. Even nicer was the fact that he wasn't made the fall guy this time out. He is teasing his cash-in for Hell in a Cell already and I think the timing could end up just about right. It is time for a bit of a change of scenery for the big gold belt.

5. Antonio Cesaro - 6 Points
Whilst it has been clear that the Funkasaurus train had been slowed down to a crawl in recent weeks, to see the US Champion absolutely squash the big man came as a shock. WWE are clearly very serious about pushing Cesaro, and every time I see the man in the ring, he impresses me a great deal. The problem is that he just isn't connecting with the audience. I am not talking ADR levels of not connecting here, I am talking Charlie Haas levels. Rolling over popular comedy faces isn't going to help him either. I think he needs a character tweak and fast. I don't think there is anything particularly wrong with his current gimmick but maybe it is too subtle. Compare it to Del Rio and Sandow who are in a similar genre but a lot more over the top and you can understand why people are more reluctant to use up their "boos". I really hope he does get over because, as I say, he is very impressive and his style is not particularly common in the company right now.

4. Sheamus - 7 Points
Lobster Head gets a spot in the top four even though I could have sworn he had done enough to keep him off the list for life at one point during Raw. He was shocking in the debate segment of the show. To be fair to the Celtic Warrior, a lot of that wasn't his thought. A debate is never a good idea but to have one without a Sandow type character is simply retarded. Secondly, Sheamus' version of Cena's patented "insult your opponent for no reason like you're an eight year old" schtick was just jarring to the point where I actually wanted The Big Show to knock him clean out. In fact Show did a fair job in the horrible segment and even brought a laugh out of me when asking for a new podium. The Irishman had a lot of making up to do and did so in his match with Damien Sandow. Sheamus has spent all of 2012 being made into a massive star but last night he gave back. Sandow will rightfully be getting a lot of plaudits for his performance but it takes two to tango and Sheamus made him look like a million bucks in defeat. Proof that The Great White, without the stupidities and same opponent over and over again, is definitely a main event worthy superstar.

3. Daniel Bryan - 8 Points
Raw is no stranger to cluster**** opening segments and this weeks was probably more clustered and ****ed than most. Even with all kinds of crap going on, D-Bry managed to standout from the pack by quite some distance, insisting on just how handsome he is. Topping that off with another solid main event and Bryan just keeps on keeping on, and at the moment is the thing I look forward to the most when Raw comes around.

2. Damien Sandow - 9 Points
Break out performance for Sandow in my eyes this week. Sheamus and Good Old JR both played a good role but it was a very strong display from the company's second best beard. The funny thing is that when it kicked off, I was begging for Cody to get in the ring and Damien to do the announcing. JR made mention of an old-school feel to Sandow and it is spot on. He is a throwback to the characters of the WWF in the late 80's, not just in gimmick but in the way he wrestlers too. He doesn't check his character at the apron, he lives it and breathes it in the ring. I have seen nothing stylistically that makes him stand out as an athlete between the ropes but his understand of being "Damien Sandow" in the squared circle could take him a very long way indeed.

1. CM Punk - 10 Points
Sandow's great efforts weren't enough to stop the first back-to-back 10 point performances of this series. Punk has very much taken Raw by the scruff of the neck in recent weeks and with Cena missing, he found himself once again in three segments. The opening, as already stated, was a total cluster**** and didn't do a great deal but his segment with JR was strong. It followed pretty much the same format as the Foley and Hart ones of recent weeks but they are all doing the job intended and that pushing Punk more and more into heeldom. As I said last week, the WWE can now feel totally vindicated in turning Punk and we are seeing a fire and edge reminiscent of last summer from him on a weekly basis. Carrying a main event feud with your opponent absent is no easy task but Punk and the WWE seem to be getting it spot on right now. If Cena's arm is good to go in a couple of weeks, Hell in a Cell could be a massive match in the history of not just Punk, but the entire company.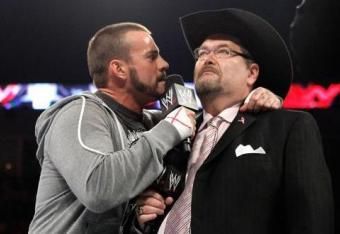 And there you have it ladies and gents. No added section today but keep an eye out for the second edition of Will You Stop where Prime Time and myself will be crowning WWE's Mr October. That could be dropping before next week's Ranking the Raw Talent. As for this week's edition, as always I would love to hear your thoughts on my rankings. Is there a glaring omission from the top ten? Is it time to stop overlooking Rey Rey and Sin Cara? Did Sandow do enough to get the top spot? You can use the handy little comments boxes below, shoot me an email >>>here<<< or hit me up on my Twitter @MazzaLOP to let me know. Ranking the Raw Talent will be back next week and until then... Peace!
Mazza Marks... For Mania Macho Madness (CPR Productions)
The Devil's Advocate - So Much Universe
Smarks Court - Who Got NXT? (CPR Productions)
Mazza Marks... For Tag Teams (CPR Productions)