---



Ranking the Raw Talent - Week 6 + NXT1 Revisited (CPR Productions)


By Mazza
Sep 25, 2012 - 7:40:06 PM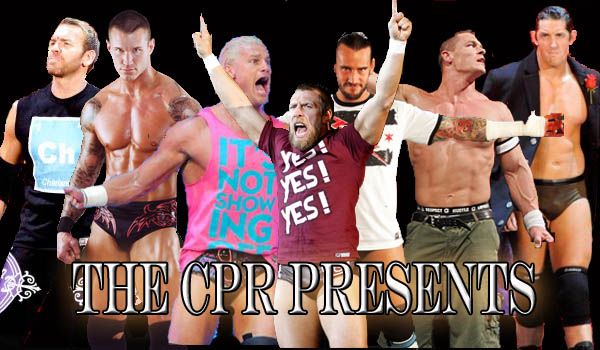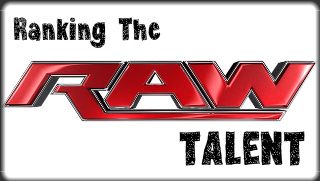 WEEK 6: 24/09/2012




'Sup, Lords of Pain? Mazza here to once more go over the best performances on Raw. For the first time since Raw 1000 I think the WWE actually managed to fill the three hours with a bit of substance which definitely helped things. It still wasn't a particularly strong show in terms of the quality and amount of the in-ring action, but I thought the strength of the segments and promos made it a very good edition. Whereas some weeks I am really reaching to include people in the top ten, this week I was having to rule people out. There were lots of different storylines featured, albeit some of them briefly. As a result I unfortunately won't have the chance to discuss Cody's lisp, the revelation that Rikishi attacked Kaitlyn (probably for The Rock) or the fact that Big Show returned to stop what had started out looking like really good fat guy encounter. But enough of the guys that didn't make it, let's see who did in...

THE REAL POWER 10

10. Ryback - 1 Point
The point for tenth position ended as a battle between NXT season 1 rookies but in the end Darren Young and David Otunga miss out to give Ryback his first appearance in this column. He was finally fed a bit more this week in the form of The Miz and he proceeded to pretty much eat up all the importance of the IC belt again. Not Ryback's fault though. He passed his first bigish test pretty well and ended the show with a tease that huge storylines are in his future as he protected Mick Foley from the WWE Champion. Of course that could just be WWE putting a back-up plan in motion in case Super John doesn't recover from his surgery but for now, Ryback finally starts making some important waves.

9. Wade Barrett - 2 Points
NXT up is next season 1 winner and former leader of the Nexus. Again there was nothing extraordinary from the Brit but he continues to build up the momentum he had when he got injured. Tyson Kidd was on the receiving end of the Barrage this week and sold well, helping Barrett look like the rough and tough brawler he is being built as. I like the new finisher, I like the beard and I like the chances of seeing a British World Champion within the next twelve months.

8. Daniel Bryan - 3 Points & 7. Kane - 4 Points
Team Hell No (Damn, I just got that!!! That actually is a good name!) once again entertained with their Anger Management segments, this time in a diner. Bryan gave a disturbing yet pretty funny "When Harry Met Sally" moment but it was Kane's week to nab the extra point thanks to a rather strange story about sprinkling deep fried beard on food and a great one liner to end it all. The angle continues to work for me although the novelty is beginning to wear off slightly. I just hope we get some good in-ring action next week to complement the comedic aspects.

6. Ricardo Rodriguez - 5 Points
Talking of comedy, it has been clear for a long time that Ricardo Rodriguez gets it. What wasn't so clear is how good he is in the ring. We got a decent taster of that on Raw as he wrestled a good portion of the six man tag match where he partnered with Alberto Del Rio and David Otunga to take on Sheamus, Sin Cara and Rey Mysterio. That is some pretty high calibre company and once again he managed to upstage them all. We didn't get to see much offence from Ricky but he proved he definitely knows how to bump well. What really did stand out however was the fact that he incorporated his character to his in-ring style. It is something I have praised Damien Sandow for and is something far too many top stars don't do nowadays. Couple that with his joy at being part of the "Three Amigos" and Rodriguez stole the show every time a camera hit him on Raw. Will be interesting to see what is next for ADR's ring announcer.


5. Mick Foley - 6 Points
We all know that when on form, Mrs Foley's baby boy can talk with the best of them. We also know that mindless pandering is a tactic he will often resort to. As such you never really know what to expect when you see Mick come out these days. I am glad to say that he was on top form last night and pretty much went toe-to-toe with Mr Pipe Bomb. The list of names that Foley has pushed to the very top includes the likes of The Rock, Triple H, Randy Orton and Edge and whilst Punk may not ever make that list, he certainly got a nice little taster last night. Foley was very passionate and added some authenticity to his words that is often lacking when calling Punk out and in the process further solidified the champ's heel turn. Good to see Mick come in and do something useful.

4. Paul Heyman - 7 Points
I think WWE got the balance of the Heyman-Punk relationship spot on this week. Of course they won't get three speaking segments to share out on every episode but Paul doing the talking in the opener and leaving Punk to do the rest made sense. He was excellent in his interaction with Casey Affleck Ref and AJ to the point where I was actually enjoying watching her again for a few moments. Most importantly however was the fact that he didn't upstage Punk. Is it too much to ask for Paul E to start building a stable?

3. Kofi Kingston - 8 Points and 2. Dolph Ziggler - 9 Points
This in-ring action wasn't very strong on Raw with the exception being the first match of the night. I am not sure how it came about or where either of these guys are heading on the road to Hell in a Cell but I don't really care. It seems like we have seen Kingston vs Ziggler a million times before and you know what, I am fine with that. The reason being is that they seem to know each other's game inside out and as a result the very worst thing that can happen when they meet is a very good match. I am a big fan of the athletic type of wrestlers and these two are probably the best examples in the WWE right now. This match was easily just as good as Ziggler's recent work with Jericho and Orton and proof that Kofi probably deserves something a little more high profile to do as well.

1. CM Punk - 10 Points
The WWE Champion, despite not wrestling, was uncontested for top spot this week. During his three segments he totally eradicated the last bit of doubt in my mind over turning him heel. It is what he does best and I think the only way he gets to the very top spot is as a bad guy. Maybe the WWE's biggest mistake with Punk was actually allowing him to turn face last summer. The fans hadn't wanted it for that long when they pulled the trigger and it may have been more prudent to have crowds at breaking point before turning him face, probably allowing him to retain more of his (straight?) edge. He played the wall for the majority of the opening segment but was intense when he was called into play. I loved his interaction with Foley. It felt much more personal than the typical "what happened to you, man" schtick. The final segment with Cena wasn't the strongest between the two but he gets top marks for calling John a "passive aggressive weenie". Mr Johnson, seems like you have a challenger.





So that was Raw this week but I have been noticing a link between names who keep making this list in recent weeks so I thought I would look into that a little deeper.

WATCHING THE KIDS GROW UP

Two and a half years ago WWE debuted a new concept to take the place of the ECW brand. The first season of NXT was, to me, a great idea that sometimes crossed the line into totally ridiculous. Eight Rookies from FCW were paired with either Pros from the main WWE roster and for one hour a week they were allowed to wrestle and talk their way into the hearts of the fans as well as participate in some of the most ridiculous non-Japanese Game Show tasks known to man. I strongly believe that if the company stuck to a "two to three months once a year" format for the show, it could have remained an extremely strong tool for bringing in new talent. Unfortunately the WWE tried to capitalise immediately with NXT2 and then NXT3 and things just kept going from bad to worse. What made season 1 strong, aside from the novelty factor, was that they had the pick of developmental. Of course the group of eight went on to form the Nexus and caused jaws to drop across the IWC. It's been an interesting journey for all eight men since they first showed up in February 2010. Back then I was on my first run on the main page and a few weeks into NXT, I actually did a column ranking and discussing the participants. I thought it would be fun to look back at that and see just how wrong I was back when I was wild and young...






8. Michael Tarver



Mazza 2010: This guy came out the first week of NXT talking about being Mr 1.9 and I thought, yeah. Unfortunately, since then it has been all downhill. Not all of it is necessarily his fault, because of the 8 rookies, he is the one who is probably the least amount of time to show that he is interesting. The problem is that he has seemed pretty bland whenever he does get any mic or ring time. Having an unmotivated Carlito by his side certainly isn't helping and he seems to just be going through the motions before he becomes the first guy eliminated and likely never to be heard of again, certainly when it comes to pro-wrestling at least.

Mazza 2012: Spoiler Alert, I am not going to be this right again for the rest of this column. Of the eight rookies, Tarver is the only one no longer employed by the WWE and it is not really a shock. He did alright for a while when the Nexus storyline started as, well, he just kind of seemed at home as part of a gang, but he soon fell to the wayside and to be quite honest, I don't think we are missing much.



7. Skip Sheffield



Mazza 2010: Ugh! This poor guy. It is never easy to get out of gimmick hell. It is even harder for a hoss, and I would guess almost impossible for a hoss that hasn't even really started yet. The guy has a great big man physique and interesting look that could at least get him an initial monster heel run at a face champ before falling back down the card. The problem is that he is already lumbered with a ridiculous dumb redneck gimmick with William Regal his reluctant babysitter. He is going to have to do something special to leave this gimmick behind him and end up something other than a short lived comedy act. If a guy as talented as Nick Dinsmore couldn't leave Eugene behind him, what chance does this guy have?

Mazza 2012: I didn't see Goldberg 2.0 coming but to be fair to Skip, he was really coming into his own as the Nexus enforcer when he suffered an untimely injury. He had no problems shedding the shitty gimmick and seems to be really embracing the one he is getting right, not as a monster heel but as a monster face. If I had to re-rank these guys now, Sheffback would fit in on the top half, maybe even as high as second. I will split the difference however right now and put him at number three.



6. Heath Slater



Mazza 2010: This guy really irks me. The only thing goofier that his mannerisms are his facial expressions and pretty much everything he does seems forced. I actually kind of hate myself for putting him this high. One of the reasons for doing so is that his surfer dude schtick could become popular and the other is that if there is one person who can walk that tightrope of goofiness and being OTT, it is his pro Christian. That said, I really hope he doesn't make it because I don't think I could cope with his face on my TV for too long.

Mazza 2012: Wow. I remember I didn't like the guy but I didn't think it was quite that bad. Obviously Heath has totally turned my view on him. He is essentially exactly the same character but a bit of polish, a few tweaks and using his annoyingness to his advantage has made him WWE's top jobber right now. A lot of people want to see him get a push and I am at the front of that queue but I am a little surprised he isn't a bit further down the line. He got a big win over Jericho on NXT and eliminated Jericho and Edge in the SummerSlam 2010 main event. I think his tag team with the man up next being split up too soon didn't help but I would have at least expected to see Heath in the midcard proper right now. As much as I am enjoying the One Man Band, Baybay at the moment, he probably holds on to his place in sixth.



5. Justin Gabriel



Mazza 2010: This guy has got one hell of a sweet 450° Splash, unfortunately, he doesn't really have anything else in my opinion. Whilst I can understand pairing him with Hardy, I think that their similarities are not really helping Gabriel come over as interesting. Also, he should watch his back because people close to Matt seem to get driven to a life of crystal meth or Canadian cock addiction, and Gabriel falling into either of those traps is not too much of a stretch. He doesn't annoy me quite as much as Slater but he annoys me all the same. That said, he does possess some tools to get over as a solid midcarder. I can see him being popular with the kiddies as he is pretty flash so love or hate this guy, I get the feeling he could be on our TV's for quite a while.

Mazza 2012: I actually viewed Gabriel very much in the same light as Slater. I would have expected him also to be established in the midcard by now but the fact is he is even lower than Slater. Bottom of the bunch in terms of the NXT1 rookies still employed but does a decent job as "high flying face". I still think there is a push in Gabriel's future but it certainly doesn't look as bright as it did during NXT. He finished third on the show but would come in seventh best today. I know the rookie-pro pairings are kayfabe and stuff but I think it is obvious who is to blame for the South African's failure to fulfill his potential so far. #****YouMattHardy



4. Darren Young



Mazza 2010: Okay, 4th maybe a bit of a stretch for this guy. The fact is, he is not very good... at anything... and could easily be placed 8th on the list, but there are 2 reasons why he gets the number 4 spot. First, Young may be the man to make TNA a legitimate challenger to the WWE. Seriously, think what the company that brought us Black Machismo would do with the spitting image of their rival's top guy. They would just need to powder him up and they could run an Outsiders storyline and the rest would be history. Therefore the WWE would be mad to release him and he could just get enough TV time to make it worth his while. If you don't buy reason number one, reason number two is that his relationship with CM Punk has been intriguing to say the least. On last week's SmackDown, The South Beach Party Boy took a beating after refusing once more to accept Punk as his Straight Edge Saviour and the continuing saga between Black Cena (or "Blena" as I am now calling him) and his pro is keeping him relevant, despite his lack of talent, and we all know that the push received is a lot more important than talent a lot of the time in the WWE.

Mazza 2012: I kind of placed Blena fourth as a joke but honestly he is probably fifth right now. That's only on his recent work as a Prime Time Player though. A couple of months ago I'd have probably had him fighting it out with Tarver for bottom spot. He showed a few signs of charisma in his work with Punk but was totally out of his depth in the huge Nexus storyline. He went back to the drawing board however and now seems much more suited to life on the main roster. Oh, and I still very much believe that letting TNA get hold of him would be a mistake.



3. Daniel Bryan



Mazza 2010: I am not doubting the guy's wrestling ability here, or any other ability for that matter. As someone who had seen very little of Bryan before NXT, I was expecting a lot from him. Has he delivered? Yes and no. Pretty much everything he has done has been very good but not much has been wow worthy for me. Still, if I was rating on in-ring skill, he would top the list but the one thing he lacks that the two guys above him seem to have in abundance is star power. I think he can develop that over time and he is certainly getting a massive push as the show is definitely revolving around him. The WWE are throwing interesting things at him. They have paired him with The Miz which has been a great mix as they are chalk and cheese. They have turned Michael Cole into a big heel hater of him and it is making for better listening than the "vintage" Cole announcing. They have him on a massive losing streak which is making people pay interest. When all is said and done, he will probably be the guy to leave NXT in the strongest position, but he is going to need to add something to get out of that midcard and main event for the WWE. His goofiness just screams "Christian" at me and we all know that Captain Charisma is boxing below his weight when it comes to card position.

Mazza 2012: Oh dear!! I am not sure what part of that I am most embarrassed about but pretty sure it is the lovely for the freshly turned heel Michael Cole. To be fair to myself, I think there is a lot of logic in what I said, I just didn't discuss the idea of him embracing the goofiness a la Angle and getting himself totally over at the same time. That said, not only was he thrown out of NXT, he was also fired from the WWE so in an alternate universe he could be below Tarver. Back on planet earth however, Bryan is clearly the number one guy now and the only NXT participant to win a world title.



2. David Otunga



Mazza 2010: The truth is this, Otunga is the Marmite of NXT. Some people see a load of potential in the guy, some despise him, but most people who generate that kind of reaction are going somewhere. He is everything that Bryan is not. Put them together and you would have close on the perfect wrestler. Now Otunga is still very green in the ring, I won't debate that in the slightest, although I don't think he is anywhere near as bad as some folks are making him out to be. The thing is, he is going to be given a lot of TV time to get better and secondly, as a jacked up big guy, he won't have to improve a great deal to be successful. The reason for that is he has the "it" factor and the "it" I am talking about is the exactly what he needs to make it in the WWE. He is a big guy, has a great look and great charisma. His mic work is decent and will definitely get better with time. He has the celebrity connection which the WWE will love and milk for everything that they can. I thought he did a great job as Raw host and got the amazing rub of screwing Cena which will give him a load of heat in the upcoming weeks. I can honestly see this guy main eventing within a couple of years and getting a reaction out of crowds across the globe. His interaction with his pro, R-Truth has been interesting so far. He is a heel and Truth a face but they seem to be getting on a lot more than the other mixed partnerships aside from a little brawl a couple of weeks in. I get the feeling that the tension between them will grow as NXT continues which should make for an interesting ride.

Mazza 2012: I have been a fan of Otunga since the first time I saw him but he is easily the hardest to rate at this moment in time. Whilst he has tag title runs with Michael McGilliHennig and even John Cena under his belt, we all know that his best work hasn't come in-ring. He is getting better with time but is still pretty bad between the ropes. He has found a rather successful niche as a heel lawyer though. He was brilliant when working with Johnny Ace and is doing a good job at the moment with Del Rio. He is keeping himself in and around the main event scene, even though it is not as a competitor. As such I will pop him into fourth position now which may disappoint 2010 me who quite frankly seemed a bit gay for the A-List. A Laurinaitis return however could see Otunga rising up once more.



1. Wade Barrett



Mazza 2010: The fact is, I think the top 3 are head and shoulders above the other 5 rookies and although bringing different things to the table, there is not a great deal between them. Barrett gets the top spot for me because he seems to be more of a total package. He has the look, size and mic skills to make it to the top. His in-ring skill is definitely solid at the moment and he did not look at all out of place in the 4-on-4 pros match up a couple of weeks ago. I am sure he will also get better while rubbing shoulders with a guy like Jericho. Going back to being a Brit rather than a Southerner for a moment, I wonder whether this guy could be the first British WWE Champion. It sadly looks like Regal will never quite get the push to that level and I guess McIntyre may beat him to the punch but, I think he definitely has the tools at his disposal to make it to the main event. My only worry is that the company will see his talents better served in other areas. I can really see him becoming the new Regal and used in the future to put guys over, be a mouthpiece for other talent, general manage or even take a spot on the announce team. I think he could become extremely competent in all of these areas but I just hope it happens when his career is winding down rather than while it is just getting started.

Mazza 2012: It turned out that Barrett wasn't quite as good in-ring as I had initially thought but as the NXT 1 winner and leader of the Nexus, he became a big deal very quickly. The problem was WWE pussied out of putting the belt on him and it eventually killed one of the best things they had ever started. Barrett took some time to recover but pulled himself to the brink of a non-Nexus lead title push when he went down to injury. Now he is back it could be a very important couple of months for Wade. It's not easy to see where he is compared to Sheffield at the moment but I think he is still higher up the totem pole for now and as I said earlier, I am still hopeful of him becoming the first British World Champion sooner rather than later. If there is one thing I will say with more confidence now as opposed to two and a half years ago it is that Drew McIntyre won't be beating anyone to that honour.


So there you have it ladies and gents, my look at Raw and look back to NXT1 is in the record books. I am sure to dig this out again in another couple of years after Michael Tarver has won the ownership of the WWE in a game of poker from a senile Vince and made Justin Gabriel the company top guy. As always I would love to hear your thoughts on my Raw rankings. Is there a glaring omission from the top ten? Should Cena's promo have nabbed him a spot? Did Heyman and Foley do enough to crack the top three? You can use the handy little comments boxes below, shoot me an email >>>here<<< or hit me up on my Twitter @MazzaLOP to let me know. As always, I shall be back next week and until next time... Peace!




Mazza Marks... For Mania Macho Madness (CPR Productions)
The Devil's Advocate - So Much Universe
Smarks Court - Who Got NXT? (CPR Productions)
Mazza Marks... For Tag Teams (CPR Productions)