---



Ranking the Raw Talent - Week 5 + Night of Champions (CPR Productions)


By Mazza
Sep 18, 2012 - 5:53:37 PM


'Sup, Lords of Pain? Mazza here again to take a look at the last couple of nights in the wrestling world. Quite a contrast from Sunday night to Monday night too but I am getting a bit ahead of myself there. The last four Mondays I ranked the top ten performers on Raw and six men stood head and shoulders above the rest. They fit very nicely into pairs and the first thing I will be doing today is looking just how well they did at Night of Champions in...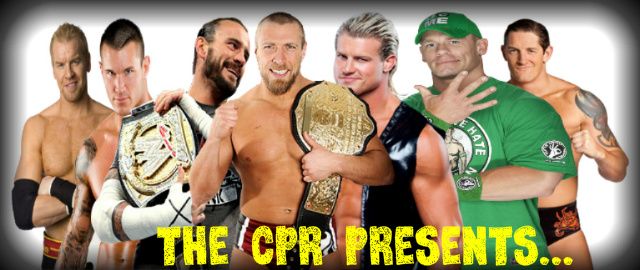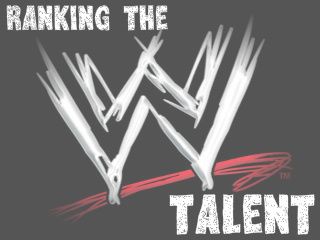 NIGHT OF CHAMPIONS 2012




3. Daniel Bryan and Kane
Team Friendship find themselves in third position on the night. They did some phenomenal work in the build up to NOC, to the point where Bryan topped the charts, but in the end, on the PPV their place on the card meant they were always fighting a losing battle to displace the men above them. Not that they didn't try though. Their match with R-Truth and Kofi Kingston was fun, even if the ending wasn't as smooth as their finish against The Prime Time Players. They then managed to land a hot new catchphrase with "I am the tag team champions" in a backstage segment which ended with Kane rather magically stating that he was going to Disneyland.

2. John Cena and CM Punk
I get the feeling that I am going against the grain here but I wasn't as enthusiastic about the Night of Champions main event as some. Don't get me wrong, I thought it was a strong match but I wouldn't rate it as high as the four and a half stars my esteemed colleagues Dr CMV1 and Hustle did. And not because of the finish either. In fact I really liked the finish. It's a classic that hasn't been done for a while and it was a good booking move in the context of the feud. The false finishes were maybe a tad overdone for what ended up being a no-contest but they were fun too. I just thought that the main portion of the match was a bit slow. I guess the problem for Cena and Punk is they are always going to be compared to Money in the Bank 2011 and this seemed to be trying to follow it for a good while, in my opinion, without living up to it. I have just read the news of Cena undergoing elbow surgery today but it is a long stretch to Hell in a Cell and I would assume he will be trying to make it. If he does, I think a different environment could bring about an even stronger outing for this pair.

1. Randy Orton and Dolph Ziggler
For me it was Dolph and Randall who stole the show in Boston. They easily upstaged the World Heavyweight Championship match for me in addition to edging out the main event. These two men have proved they have great chemistry over recent weeks and given almost 20 minutes they finished a time-killing feud with an absolute bang. The only thing I was upset about was that Dolph didn't immediately get his heat back for the loss by cashing in his briefcase. Whilst I don't think Sheamus is the best choice of opponent for him to cash-in on, I think it is hitting just about the right time for him to carry that strap. As for Orton, I don't think anyone has had more great matches in the past couple of years. Not Ziggler. Not Bryan. Not Punk. He once again proved he can work with almost everyone on the roster. It's interesting that he hits that stage when there is a lot less emphasis on his character. Randy is a guy that really needs to just get on with wrestling.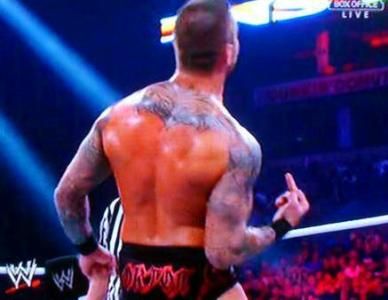 I will sum up my thoughts on the rest of the card briefly. Sheamus and Alberto Del Rio had a good outing but once again I didn't care about the match in the slightest. I really hope this is put to bed in the next couple of weeks and Sheamus can move onto a fresh challenger for Hell in a Cell. Antonio Cesaro impressed me a great deal with his in-ring work, and in particular, that Street Fighter style forearm. If there is one guy I want to see Cesaro take on after that match it is William Regal. I actually rather enjoyed the fatal-four way for the Intercontinental Championship. It wasn't always smooth but it was a nice way to open the show. Sin Cara was well covered, as was Rey Mysterio's gut. The Miz did really well with the finish but I thought it was Cody Rhodes who gave the best performance of the four. Finally, credit to Eve for a strong performance in the divas title match. She is one of the characters showing the most growth in the company over recent months and she has totally changed my opinion on her acting talents as well as beginning to do the same with her in-ring skill. I mean compare her expressions and reactions to when she was R-Truth's dancing buffoon a couple of years back. On the flip side, Layla is really struggling. She is great to look at and has a lot of likeable qualities but she has just lost everything she gained from teaming with Michelle McCool since she has returned from injury.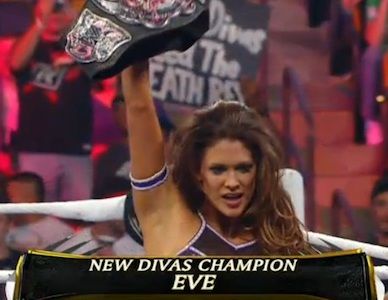 So that was Night of Champions but now it is time to get to the bread and butter of this weekly column...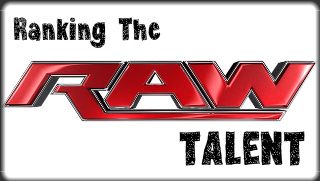 WEEK 5: 17/09/2012



Raw was a bit hard to get through and with Hell in a Cell not coming until the very end of October, it could be a trend for the next few weeks. WWE have a lot of hours to fill in the build up and John Cena being on the shelf isn't going to help. Neither is a weak GM and no permanent colour commentator. On the plus side, it will give some different characters a chance to step up and dominate Ranking the Raw Talent. That is exactly what happened this week with four of the road to NOC's "Big Six" filling the bottom four places whilst John Cena and CM Punk both (maybe controversially) failed to rank in the top ten...

THE REAL POWER 10

10. Dolph Ziggler - 1 Point
You have to wonder where you go from coming out on the losing end of a filler feud when you still aren't given a direction. The answer last night was Santino. I expect Ziggler will lock horns with somebody a bit more high profile before too long (a feud with Christian would be good right now in my mind) but if he doesn't he may lose ground on some of the leaders.

9. Randy Orton - 2 Points
You have to wonder where you go from coming out on the winning end of a filler feud when you still aren't given a direction. The answer last night was Tensai. I expect Orton will lock horns with somebody a bit more high profile before too long (a renewel of his feud with Wade Barrett would be good right now in my mind) but if he doesn't he may lose ground on some of the leaders.

8. Kane - 3 Points & 7. Daniel Bryan - 4 Points
Team Friendship showed off their new "I am the tag team champions" schtick on Raw and were entertaining but for the first time in the Anger Management storyline I realised it could potentially get old very quickly. There are three things needed to keep this storyline going successfully for a couple of months. First, they need to go back to Anger Management classes. That is what is driving the storyline and without it they have nothing to take into the ring. Secondly there needs to be growth. Doing the same thing week in, week out won't cut it. They need to show progress in keeping their emotions in check before it all goes horribly wrong in the end. Finally they will need some higher profile opponents. Now I like quite a lot of the tag teams around the WWE at the moment but none of them are really in the league of Bryan and Kane. What they really need is a Jeri-Show type pairing to enhance them. I am not sure who fits the bill but there is an advantage in that a face team should work just as well as a heel team. In fact The Big Show might be a good candidate for the role, maybe mentoring a young upstart into the bargain. Perhaps even the man who will show up at number two on my list.

6. Primo - 5 Points
You know what? Whenever I watch this guy, he impresses me. He proved to be a very strong tag wrestler with his brother and is showing off that talent once more with his cousin. He was the standout performer in a fun tag match on Raw including two guys who seem a lock for a high profile one-on-one match at Mania. To be perfectly honest, I am not even sure how I would do it but if anyone in the WWE is watching, please #PushPrimo

5. Wade Barrett - 6 Points
The Barrett Barrage was really rolling when he went down to injury earlier this year. He was showing great growth up until that point and finally seemed to have the ability to take on that world title reign that WWE pussied out on giving him during the Nexus storyline. He showed a bit of rust in-ring on his return to Raw but, as JBL said, he looked like a world champion. Give this guy a couple of months to get back in the swing of things and he could not only be the first British World Champ, but also the man that turns Ziggler into a main event babyface.

4. Sheamus - 7 Points
It may be a bit surprising to see Sheamus up this high and the only representative of Raw's main event but he really stood out in that tag match for me. He looked explosive, powerful and dominant, something that doesn't always shine through as much as it should. He did a great job of carrying the load for an injured Cena and carried himself like a world champion. Hopefully this can start a trend of stronger showings from the Celtic Warrior over the next few weeks.

3. Paul Heyman - 8 Points
With Heyman about, it can lead to Punk having a pretty easy night's work, and that's exactly what happened here. The WWE Champion would be well advised to not let his... well... advisor upstage him too often but after a strong Raw last week and a big main event on Sunday, he could afford to let Paul E do most of his talking for him. His opening promo was very strong before it descending into the usual (everyone who misses the Raw Running Diaries say it with me) cluster****. He also had an amusing segment as he and David Otunga played messenger for Punk and ADR. Whilst I wouldn't ever consider myself a "Paul Heyman guy", I do like him in this kind of role. The thought of a Team Heyman main eventing Survivor Series is also starting to seriously appeal to me as well.

2. Damien Sandow - 9 Points
It was a big night for Sandow. He wasn't involved in massive chunks of the show, but in the two parts he was featured in, he stole it. He dominated a totally pointless but not awful Subway skit before cutting a strong promo before his match against Zack Ryder. Now I am yet to be totally convinced on his in-ring talent. I love the fact that he uses his character when he wrestles but we have yet to really see just how good he is. I hope we get that chance in the next few weeks.

1. John Bradshaw Layfield - 10 Points
Top spot this week goes to a man who gave my ears immense pleasure for three hours on Monday night as well as Sunday night. I have often called for JBL to replace The King in recent months. Last week I said that it shouldn't happen this way, and I stick by that, but boy did Bradshaw improve things. He said himself after Night of Champions that he was a bit rusty. That was a fair assessment. He did make a couple of errors and was a tad repetitive but was still everything a colour commentator should be. A knowledgeable and funny heel who still manages to put the goodies over whilst supporting the baddies in as neutral a way as possible, whilst keeping his main focus on what is happening in front of him. Growing up on Ventura and Heenan you took that talent for granted. The King was pretty good at it himself during the Attitude Era but it is something that has been lacking from Raw for a long long time. Despite the rust, Layfield reminded me of what wrestling should sound like for a couple of days. I am not sure who will be filling in for the King next week but I don't envy them. Not only will they be filling in for a man who is pretty much tenured in his seat, but also the man that is clearly the best choice to do the job.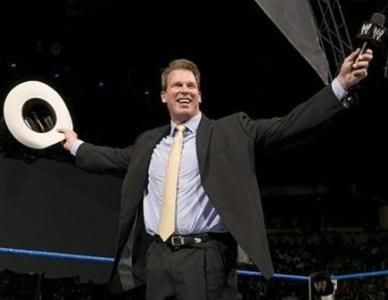 And that wraps up this Toofer edition of Ranking the Talent. I can already sense your comments about putting Dolph vs Randy over Punk vs Cena at NOC but as always I would love to hear your thoughts on that and anything else. Should Cena and Punk have got a spot in the Raw top ten (after all he clearly learnt from his 5KS issues the night before)? Was I too praising of Sandow? Does Primo actually suck balls? You can use the handy little comments boxes below, shoot me an email >>>here<<< or hit me up on my Twitter @MazzaLOP to let me know. I shall be back around the same time next week with hopefully a better edition of Raw to rank but until then... Peace!




Mazza Marks... For Mania Macho Madness (CPR Productions)
The Devil's Advocate - So Much Universe
Smarks Court - Who Got NXT? (CPR Productions)
Mazza Marks... For Tag Teams (CPR Productions)