---



Ranking the Raw Talent - Week 4 (CPR Productions)


By Mazza
Sep 11, 2012 - 4:34:38 PM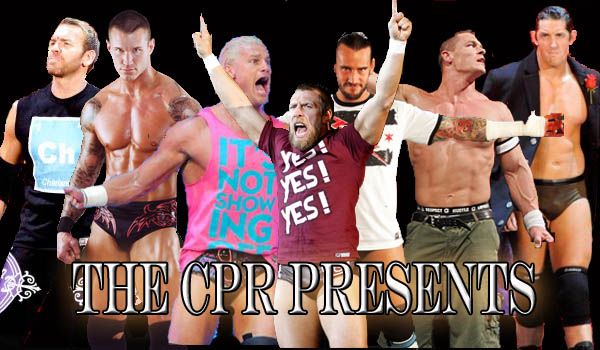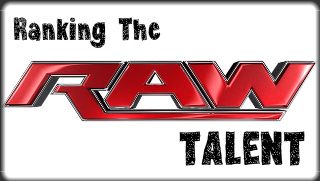 WEEK 4: 10/09/2012




'Sup, Lords of Pain? I'm Mazza back once again to have a look at the latest goings-on from the WWE's flagship show. All in all I thought it was an impressive go-home episode before Night of Champions. The thing I noticed mainly about Raw is that WWE got a lot of booking decisions absolutely spot-on, and that is something that will rarely go down as a positive for me. Of course the importance of all that was set to zero with the sad news of Jerry Lawler suffering a heart attack during the show. Whilst this column hasn't been a great fan of The King's more recent work, I have a great deal of respect for everything he has achieved in the business, and furthermore, how much he clearly loves pro-wrestling. The fact that he is in his 60s yet still going all over the place to wrestle on his days off (from what must be a rather lucrative day job) is testament to that. We, the IWC, are no strangers to waking up to tragic news about the men who go out there to entertain us week in week out yet I never find myself desensitised to it. I guess the biggest thing to be thankful for is where it happened, making the attention he needed almost immediately available. Here's hoping he can make a full and swift recovery and get back to his announce position because regardless of whether he is still the best man for the job, that is not the way a legend should go out.



#PrayForLawler



I didn't watch Raw live last night and therefore I had heard the news about The King beforehand. It obviously had a bit of an effect on how I viewed the show and probably also on the rankings a little. I give all the praise in the world to Michael Cole on how he handled things last night. He was clearly shook-up and extremely worried but still carried on doing his job. That said, I have decided to omit him from the rankings this week because of the circumstances and just focus on the show...

THE REAL POWER 10

10. Bret Hart - 1 Point
Anybody who has been reading my work for any amount of time will know that I am a long way from a fan of The Hitman. He managed to show a lot of the reason why last night in his opening promo with Punk. Even at his sharpest he could never be considered as a strong talker but last night he was atrocious when put up against one of the best out there today. Seeing all he really did was talk it may seem strange that I have even ranked him. There are two reasons why. First is that reaction he got from the Montreal crowd. He deserved that and it had a special feeling to it regardless of what you think about events fifteen years ago. The second goes back to what I said in the intro about strong booking. Bret was used exceptionally well to the point where WWE actually had the Montreal crowd acting how they wanted to. Whilst credit has to (and will) go to Cena and Punk for that, it would never have happened without The Hitman's presence. More to come on that later but for now, Hart takes a victory over Michaels, being the only one to score a point during their one off Raw appearances.

9. David Otunga - 2 Points
Contrary to Bret, I am a big fan of David Otunga. I can feel some of your judging facial expressions right now, but hey, that's wrestling. The Brogue Kick Hearing skit was pretty damn awful (particularly coming off the back of Anger Management) but the A-List played his part perfectly against a rather embarrassing bit of work from the World Heavyweight Champion. Hell, so did Ricardo Rodriguez and all he used was facial expressions. The fact is Ricardo and Otunga did more to sell the world title match for Night of Champions than the participants managed. Now I don't want Otunga to get a main event push or anything (he has found a good niche) but that is telling. Shame on you Sheamus and Del Rio. No points for either of you on the go home Raw.

8. Darren Young - 3 Points
I wasn't immediately sold on the Prime Time Players, but they have been growing on me as the weeks go on. I think losing AW could end up being a very good thing for them in the long term. Short term it was a bad night however but WWE had to make the decision they did. Putting Daniel Bryan and Kane in the tag title match for NOC immediately raises the profile of a division that is going round in circles. If the rumours of Vince being high on PTP is true, then it will be short term loss, long term gain for them. Winning the belts from Team Friendship will mean that much more for them if that is what's meant to be. Plus, if Black Cena can deliver strong performances on the mic and in the ring like last night then he could see his, and his partner's stock rise significantly.

7. Kofi Kingston - 4 Points
Talking of going round in circles. Nobody does this more than Kofi. He just moves around the midcard, delivering the goods wherever he goes yet not really going forward. I think it is now time for him to leave this team with Truth and maybe find himself back in the US title scene. I like what I have seen of Antonio Cesaro but he is having a major problem right now...

In French... Silence

In German... Stille

In Italian... Silenzio

In English... Silence

In Swiss... I'm pretty sure Swiss isn't even a language!

The point is that the guy is struggling to get over (even as a heel speaking French in Montreal!!!) and whilst Kofi may not be the most popular guy on the roster, he will be a decent face challenger. He wrestles a good pace and is always decent at worst. If Cesaro gets zero reaction in a semi-well built feud with Kofi, the writing could well be on the wall.

6. Dolph Ziggler - 5 Points
Dolph spent last night playing a supporting role yet still managed enough to snag some points here. He took on the team of Lawler and Orton by himself and, as usual, bumped like a crazy bastard. Nothing much to add that hasn't be said before but Ziggler and Randy have done a great job of getting me hyped about what is essentially a "nothing" match at NOC.

5. Daniel Bryan - 6 Points and 4. Kane - 7 Points
Anger Management is no more. Instead we have Team Friendship. I was disappointed that there were no more skits this week but they still managed to be just as entertaining and fall down the rankings only due to others stepping up their game. With the Lawler situation happening during their match, it did take away a bit from it but they managed to really stick the ending and keep things going. The important thing is that WWE don't get over-excited now. D-Bry and Kane need to not only win the belts, but keep them for a while. Not since Kurt Angle and Chris Benoit has an odd-bedfellows tag team had so much potential.

3. Randy Orton - 8 Points
Since his return, Randall has got better and better with each passing week. For a couple of minutes there, his match with the WWE Champion was reminiscent of the two Doinks bit from WrestleMania 9 but they soon found their chemistry from a couple of years back. They put on a really good show until Ziggler and Lawler got involved and it was made a tag match. There he once again showed off with the Show Off and the action was just as good as it has been in previous weeks. Something I noticed is that Randy is getting a bit of fat on him again. It made me think of old chubby Orton which is a lot better than all muscle and oiled up Orton. Ok, this is taking a strange direction now so I will wrap this up by asking my readers to please find me a Youtube compilation video of Randall power slamming mofos!

2. CM Punk - 9 Points
It was a very busy night for the champ as the WWE did absolutely everything they could to cement his heel turn before Night of Champions. Whilst I am sure there will still be a mixed reaction on Sunday night, they can not be faulted for their efforts. Having him interrupt Bret in the opening was a very smart move and although the segment was a bit of a mess, it achieved what it set out to. His match with Orton was strong and when it became a tag, the fact that he was so disinterested and just had a chat with Paul Heyman was a nice variation of the "walk out on your partner" routine. Then came the final promo. He brilliantly put himself over John Cena, Bret Hart, Shawn Michaels, The Rock and Steve Austin in a matter of moments, generating automatic heat for any encounter he has with any of them in the near future. It was stronger than he had been for a good few months and seemed a shoo-in for the number one spot for the night... until he passed the mic to...

1. John Cena - 10 Points
Best promo of his career. Once the dust settles I may not quite stick by that statement but that was my initial reaction. It didn't start out that way. In fact I quickly found myself getting that "same old shit" feeling but then something clicked and as he responded to Punk I was visualising him climbing up these rankings. He did the whole "gonna be real with you" thing a few times with The Rock but never delivered it with the level of passion or believability than he did last night. He beat the pipe bomb guy at his own game and whilst I have seen a couple of notes that he may have taken on subjects he shouldn't, I think their use is vindicated by their effectiveness. Besides, he didn't say anything that couldn't conceivably be spun as true. It was that bit of edge that some people (myself very much included) cry out for on a daily basis that raised it a level for me and it essentially led to Cena and Punk (with a little help from a Hitman) pulling a kind of double turn on a reluctant Toronto crowd. Top work by both men but Cena takes the big prize.






ROAD TO NIGHT OF CHAMPIONS

So the main event for Night of Champions gets an exceptionally strong final Raw segment but just who were the main men in the lead up to the PPV. Twenty-two different people scored points in the four post-Summerslam editions, but six men were in a league of their own and the only people to reach double figures. Orton's consistently strong performances nabbed him 24 points, one less than John Cena who pretty much played the wall in his feud with Punk until last night. Dolph Ziggler only finishes fourth due to a quietish go home edition yet his 29 points was only two away from a share of the lead. In joint second spot are Kane and CM Punk with 30 points apiece. It is without a doubt a pleasant surprise to see the Big Red Machine in amongst the protected main eventers and IWC darlings. Punk however has not quite lived up to the theory that the show should be all about him, but he really wasn't far off. That of course means that the top star on the Road to Night of Champions is Daniel Bryan with 31 points.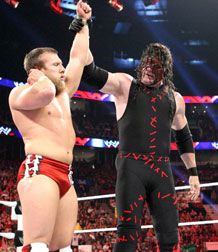 Not really a surprise for anybody who has been watching the mixed bag of Raw episodes over the last few weeks. I guess the question now is whether the big six will live up to the hype on Sunday. It's no coincidence that their three matches are the ones I am most looking forward to. Anyway, as always I would love to hear your thoughts. Is there a glaring omission from the top ten? Was Cena out of order? Have I sold ADR and Sheamus short? You can use the handy little comments boxes below, shoot me an email >>>here<<< or hit me up on my Twitter @MazzaLOP to let me know. I shall be back next week with a Night of Champions and Raw Ranking the Talent extravaganza. In the meantime I shall leave you with a great piece from Joey Shinobi on the Lawler situation from the columns forum which you can check out >>>here<<<. Until next time... Peace!



Mazza Marks... For Mania Macho Madness (CPR Productions)
The Devil's Advocate - So Much Universe
Smarks Court - Who Got NXT? (CPR Productions)
Mazza Marks... For Tag Teams (CPR Productions)