---



Ranking the Raw Talent - Week 3 (CPR Productions)


By Mazza
Sep 4, 2012 - 4:55:35 PM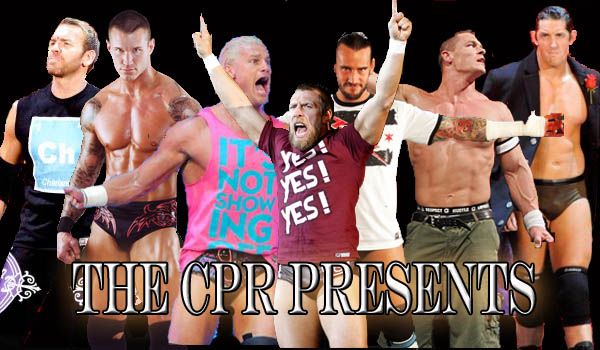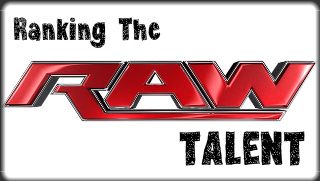 WEEK 3: 03/09/2012




'Sup, Lords of Pain? Mazza here, back to bring you some more of my thoughts on Raw. I have to say I think WWE considerably stepped up their game this week. I mean it wasn't the greatest episode ever but I certainly enjoyed watching more than I have the last few weeks. There were still a couple of massive headscratchers but generally it was fun viewing almost all the way through. In fact, I am not going to beat about the bush here and instead get stuck straight in with...


THE REAL POWER 10

10. Michael Cole - 1 Point (Total - 1 Point)
Coming in at number ten is a guy I have despised for a good two years now. I have seen a lot written about the Miz's performance at the booth last night and whilst I think he definitely showed signs of potential, he still has quite a bit of work to do if it is something he'd fancy doing full time with success. The fact that he spent the night turning face and heel again was one of my biggest gripes. Cole on the other hand finally seems to have settled into a generally neutral position and the product is better for it. He is hardly noticeable at the moment and to me that is exactly what I want from my play-by-play announcer. I am not going to jump onto the Cole Miners bandwagon just yet, it is nice to see him being allowed to get on with his primary job. Whilst we are on the subject of people I couldn't stand a few months ago...

9. Eve Torres - 2 Points (Total - 2 Points)
As AJ and Vickie were stinking up the final hour of the show, and Layla's ridiculous accent and banter with The Miz was making me want to stab myself, Eve took over as Queen of the WWE. Like many men in the business, the blandness she put over as standard Diva babyface has been slowly disappearing since her heel turn. There is a lot more to be interested in when she is portraying the manipulative shrew and it even seems to have made her in-ring work that much more watchable. Not a great deal, granted, but hey, you have to take every minor positive that's going when it comes to the divas.

8. Sheamus - 3 Points (Total - 3 Points)
Old Lobster Head just carries on doing an ok job as world champ without doing anything too special. I thought he delivered a solid opening promo. It was a strange decision to have him go head to head with Punk in Chicago when you consider how they are pushing hard to keep him as an over babyface, but he held his own and didn't get anywhere near the heat that he could have. He was comfy on the mic and looked sharp against Jack Swagger. A decent day at the office.

7. Alberto Del Rio - 4 Points (Total - 4 Points) & 6. John Cena - 5 Points (Total - 15 Points)
Del Rio and Cena go hand-in-hand at 6 and 7 thanks to what ended up being a very strong TV main event. I wasn't so into it at the start. Something seemed off a bit. In fact it was as if a lot of what they were doing was happening in slow motion. The pace soon picked up and once the Falls Count Anywhere stipulation got going, they put on a very good show. Del Rio needed it too as he was once again upstaged by his personal ring announcer earlier in the night as Double R sold a Brogue Kick delightfully. Cena looked sharp as well which gives me hope of a strong main event at Night of Champions.

5. CM Punk - 6 Points (Total - 21 Points)
The WWE Champion once again had the last laugh on the show but it was who he shared that laugh with that caused the biggest buzz of the night. Whereas Punk clearly doesn't need Heyman to be a mouthpiece, there is still a world of potential in that unholy alliance. More importantly, the WWE have ended Raw with the fans wondering just where things are going. Before that, it hadn't been Punk's greatest hour on home soil. His promo with Sheamus was strong but it was a couple of backstage kicks that defined his evening. One to hand ADR the win over Cena and the other to take The King of commentary. Once again, a big thanks for that, Punk.

4. Randy Orton - 7 Points (Total - 16 Points)
Hold on, didn't I just do Randall at 5? Again, there isn't a great deal I can say about Orton that I haven't already in the first two editions of this series. He once more traded victories with a guy on the main event cusp, keeping himself looking good and giving them a rub at the same time. This time it was Dolph Ziggler who picked up a momentum building victory against the Viper. Orton was very crisp in the ring and when he hits moves with a burst of pace like that exquisite powerslam of his, he is a joy to watch wrestle. A long way removed from the super slow and calculating Randy who bored me to tears a few years back.

3. Dolph Ziggler - 8 Points (Total - 24 Points)
The Show Off once again scored big points as well. The match with Orton was without a doubt PPV quality, and that isn't the first time they have done so on Raw. As I said last week, a fully blown war between these two has "feud of the year" potential and I am sure it will happen some point down the line. For now though, Ziggler gets a nice scalp to add to his collection as he builds towards his cash-in. I just wonder if he can maybe hold onto the briefcase long enough to be using it against Orton in a few months time. I'd be game so long as we don't have to deal with any more Sheamus vs Del Rio after Night of Champions.

2. Kane - 9 Points (Total - 23 Points) and 1. Daniel Bryan - 10 Points (Total - 25 Points)
It's a no-brainer once more for the top two places as Anger Management continues to steal the show. After Kane topping the bill last week, it was D-Bry's time to bag ten points. It may have been Chicago but I think Bryan's reaction even outdid Punk's as he made his way down for his in-ring segment with Kane. The Big Red Machine and GOAT Face then went on to have one of the smarkiest crowds in the world eating out the palm of their hands for ten minutes as they built up to a hug. Let that sink in for a minute. Imagine it was two different guys in the middle of a ridiculous storyline like this. It would be nothing but wrestlecrap but Mr Jacobs and Mr Danielson have turned it into gold. The skits were also top notch once again, with the highlight being Kane catching Bryan before both of them let Harold fall to the floor. Speaking of Harold he deserves an honourable mention for his part in the skits and showing decent screen presence, as does the blonde chick's rack.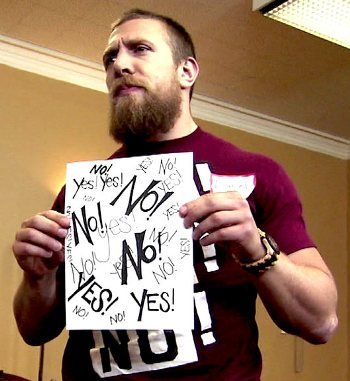 And week 3 of Ranking the Raw Talent is in the history books. It is a bit of a shorter one this week but don't despair, I am working on a couple of other columns at the moment, once of which will be dropping later this week (so keep an eye out for that). As always, I would love to hear your thoughts. Is there a glaring omission from the top ten? Am I overestimating the quality of the Anger Management skits? Was The Miz a good enough colour guy to make the list? You can use the handy little comments boxes below, shoot me an email >>>here<<< or hit me up on my Twitter @MazzaLOP to let me know. Ranking the Raw Talent will return next week but until then... Peace!
Mazza Marks... For Mania Macho Madness (CPR Productions)
The Devil's Advocate - So Much Universe
Smarks Court - Who Got NXT? (CPR Productions)
Mazza Marks... For Tag Teams (CPR Productions)