---



Ranking the Raw Talent - Week 19 (CPR Productions)


By Mazza
Jan 8, 2013 - 10:00:39 PM


'Sup, Lords of Pain? Today I have to say forget the Road to WrestleMania because the Road to the Royal Rumble has a view that looks like it would be unbeatable. It might not have been the best Raw from start to end but boy did it deliver where it mattered. If you have not been bothered about watching on Monday nights in recent weeks (or even months), now is time to tune back in as business undoubtedly has picked up. A quick look at how many of my main page colleagues have felt the need to write about it is testament to that. But now it's my turn as I bring you...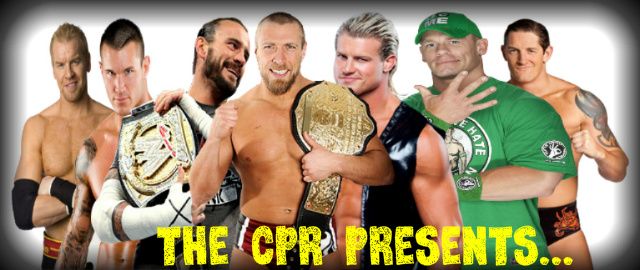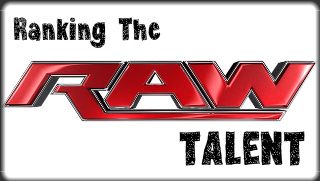 WEEK 19: 07/01/2013




So we have definitely hit the time of year where every Raw matters and it has started well. This week was obviously all about two things, the TLC match between Punk and Ryback and the return of the Rock. Expect a lot of big matches, promos and returns over the next couple of months but we really have to look at the now.

THE REAL POWER 10


10. The Big Show - 1 Point
You want to know how to book the Big Show and make his look like a badass? Have him knock midcarders the **** out in 10 seconds. Don't give him a mic, don't give him 20 minutes to plod around him, just let him be a destructive force. Keep on doing this with him all the way to WrestleMania and he could really end up being of use. But more on that later.

9. Paul Heyman - 2 Points
Paul E couldn't get anywhere near Punk's live mic last night, but he did find himself in a backstage segment with Brad Maddox. I thought Heyman was impeccable in that. Sure it wasn't a highly important moment or a particularly long one but if a midcarder could utilise his time like that, he would be just asking for a main event spot.

8. Team Hell No - 1.5 Points Each and 7. Rhodes Scholars - 2 Points Each
So between all the other things going on, we still got some time for some very solid tag action. It's no secret that I have thoroughly enjoyed the work that Kane and Daniel Bryan have been putting out since the summer. Cody Rhodes and Damien Sandow in contrast have turned into the best tag team in the division in recent weeks. They were brilliant once again on Monday night, outperforming RTRT's favourites and getting a good victory in yet another match that had plenty of old school flavour.

6. Antonio Cesaro - 5 Points
Cesaro wasn't involved in a great TV match this week. I mean who would be going up against Khali, but his exceptional show of strength in hitting the Neutralizer on the giant. It's interesting that he seems to be heading towards a feud with The Miz now. I think that is definitely something that can help both men get over more in their respective roles.

5. Dolph Ziggler - 6 Points and 4. John Cena - 7 Points
The show got off to a decent start with a good promo by John Cena, Big E Langston getting some ill-advised and strange mic time, and Ziggy going one-on-one with Cena. The match was a really strong TV showing, particularly for an opener. Ziggler seemed to be putting a little bit more oomph in his flying about the ring and it made both men look good. Dolph seemed competitive throughout and although it was probably a little bit of overkill that Cena kicked out of so many of his big moves, I don't think the loss will hurt him as he definitely hung with the company posterboy. On side note, kudos to the the WWE for actually giving Ziggler a reason to go in the rumble. The logic of him wanting to win a title shot when he already has one would have been silly but having his goal be to prevent Cena from winning makes that much more sense.

3. Ryback - 8 Points
Even though the match was not on PPV, I think the TLC with Punk was Ryback's biggest test yet, and he passed with flying colours. We all knew the match would end in some sort of shenanigans and it made perfect sense to continue Ryback's feud with the Shield but he put on a very good performance before the ending and hopefully proven some of his doubters wrong. The big question now is what is next for the guy following numerous failed opportunities to take the WWE title. For me it's a no brainer. Have him win the rumble and go on to take the World Heavyweight Championship from Big Show at WrestleMania. It's not the WHC match I would most want to see (that would be Orton vs Ziggler) but it just makes so much sense. If they don't capitalise on Ryback soon he will become useless and Show would be the perfect target for him.

2. The Rock - 9 Points
In the build up to his match with John Cena at WrestleMania last year, The Rock definitely split opinions in the IWC. Even the biggest members of #TeamBringIt however would have to admit that Mr Johnson didn't always seem totally at ease on the mic, particularly when he first returned. Last night however he was on point from the moment he came out. He just seemed totally at ease, even coming in after quite a lengthy promo from Punk. Now he was his usual self. He is never going to be anything else unless he comes back as a full time competitor. The juvenile trash talk is what made him, and is what will bring back the casual fans. A change in character would totally negate him returning but that said there seemed to be a lot more focus last night than last year. The biggest problem with his feud with Cena was that it took up so many promos before the match there was lots of beating around the bush. This one here was straight to the point and he delivered his threats to the WWE champ with potency in between his usual schtick. I look forward to see if the trend continues next week.

1. CM Punk - 10 Points
Ok, first of all let's get the TLC match out the way. Punk performed admirably, particularly considering it's his first match back from surgery. Even if he half-arsed his segment with the Rock he still probably would have topped the list this week. So I guess the question now is who took the first round in the lead up to the rumble in my eyes? The answer is Punk, but only just. I kind of had the impression the champ had delivered something special this morning from a few Twitter and Facebook comments I saw before watching Raw. As he came out and delivered Pipe Bomb II, I honestly was wondering what all the fuss was about. What made the first Pipe Bomb so damn good was that even though you were 99% sure it was a work, you still had that 1% doubt in your mind. This was just a rip off, trying to push the same buttons to get the same reactions. Hell, he pretty much went onto say it. I mean don't get me wrong, it was good mic work but certainly nothing groundbreaking. It was his work face to face with The Rock which was excellent. The "arms too short to box with God" line will be the sound bite from it all but first of all, **** Nas and secondly, pretty sure Rocky's arms are longer than his. Still it was dropped at a perfect time with great panache and the rest of his damn speech was top notch too, easily the best mic work of his title reign. So whilst he narrowly takes a narrow lead over Mr Johnson at the first hurdle, I think the biggest winners were us. This is building to be a special match at the Royal Rumble and they have sucked me in 100% at their very first attempt.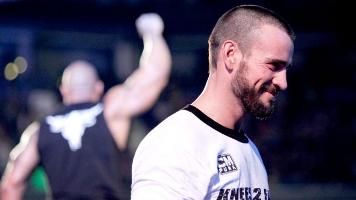 And that is it for this week's Ranking the Raw Talent. I won't be too long as I actually have a new series in the works that should be with you Friday. As always I would love to hear your thoughts on the rankings. Who won round one for you, Punk or Rock? Were you impressed with Ryback's performance? Did I miss anyone out? You can use the handy little comments boxes below, shoot me an email >>>here<<< or hit me up on my Twitter
to let me know. I shall be back, hopefully just as enthused next week. In the meantime, if any of you out there fancy taking a shot at this column writing stuff, we are currently running a NXT style tournament in the forums. If you can write yourself past the qualifying round, you will be mentored by one of the excellent pros for the tournament. I myself am signed up as a pro, as are most of the current crop of main page columnists, including the likes of Hustle, Doc and Tito. It will definitely be an experience and I hope to see you there. Until next time however, Peace.








Mazza Marks... For Mania Macho Madness (CPR Productions)
The Devil's Advocate - So Much Universe
Smarks Court - Who Got NXT? (CPR Productions)
Mazza Marks... For Tag Teams (CPR Productions)