---



Ranking the Raw Talent - Week 18 (CPR Productions)


By Mazza
Dec 25, 2012 - 5:45:24 PM


Merry Christmas, Lords of Pain? This year the day to eat, drink and be merry has fallen on the same day that Ranking the Raw Talent makes its weekly appearance. I actually didn't have any plans of doing a Top Ten this week as I just assumed it would be a totally gimmicky episode. I wasn't wrong but I underestimated just how fun that episode would be. As such I decided to bring a brief RTRT with a bit of time to kill on Christmas evening!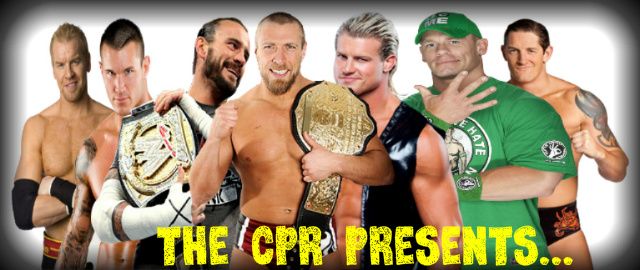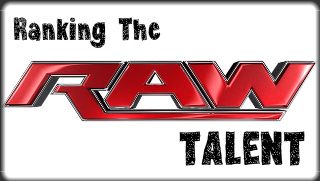 WEEK 18: 24/12/2012




I have noticed a lot of people slating the episode on the LOP comments sections. I can understand that it wasn't everyone's cup of tea but pro-wrestling is a very silly past-time so I do find it odd that people want it to be totally serious all the time. Silly was the name of the game on Christmas Eve from the Cena led carol to kick things off, through the whole ADR runs over Santa storyline right to the main event. Whilst there was some storyline progression mixed in, I think we can take the episode as a one-off and ignore most of what went. As for the status of Del Rio's face turn, I am really not sure what's the deal with that, but we can worry about that another day.


THE REAL POWER 10


10. Brad Maddox - 1 Point
I've said before that I like this guy. I definitely something in him. He has a lot of hallmarks of a very good antagonist. He was given another shot to get a contract this week and I thought he actually managed to show that he has quite a bit of in-ring potential, despite being paired with Khali. With Triple H reportedly a fan, you have to think that the future is bright for Mr Maddox. I also noticed something today. He actually looks like he could be JR's bastard son. There's something in the face.

9. Cody Rhodes - 2 Points
Not gonna lie, Cody is a lock for a top ten place every time he comes out with that mustache. Not sure where that idea came from but boy is it starting to get him over. That said he came out and had a decent match with Kane. I am really looking forward to a big Rhodes Scholars vs Hell No encounter down the line that I think will further raise the profile of the tag belts, which have skyrocketed in the second half of 2012.

8. Antonio Cesaro - 3 Points
Minute for minute Cesaro may well be the MVP of this series in recent weeks. He doesn't necessarily get a lot of time on Raw but he seems to always be making the top ten. It was another good showing from the US Champion in a tag team setting and I think 2013 can be a massive year for him.

7. The Miz - 4 Points
For the third countdown in a row The Miz comes in at number seven. It was rather controversial selection the first couple of times and I wonder if this time it will be the same thing. I thought he was solid in the tag match where he teamed with Kofi to take on Cesaro and Barrett. He gets extra points however for his Tribute to the Troops segment with Damien Sandow and the Muppets. I know it wasn't technically on this Raw but I didn't watch TTTT and that's the only place I saw it and thought it was brilliant.

6. Kane - 5 Points
Decent match with Rhodes, some tip top backstage work with Daniel Bryan again. I mean he wanted to eat a puppy on Christmas Eve. You can't get much better than that. He also had one of the two best lines in the opening song. Another good night for The Big Red Machine.

5. Damien Sandow - 6 Points
Sandow is the man who had the other of the song's best lines. Once again he gets a lot of points for the TTTT segment with Miz, Kermit and Piggy. He also gets points for his battle of the beards match with the next man...

4. Daniel Bryan - 7 Points
Yep, after missing out for only the second time on the last list, Daniel Bryan is back to his usual top five spot. Great comedic moment? Check. Great in-ring performance? Check. It's just what he does. Again I've said this before, but I don't think anyone has been this well rounded a pro-wrestler since Kurt Angle's early WWF days.

3. John Cena - 8 Points and 2. Alberto Del Rio - 9 Points
These two were in a league of their own last night. Despite D-Bry being on top of his game, these two were way above him. From Del Rio running Santa over, to Cena leading the angry mob to get him, to their brilliantly clever and hilarious Miracle on 34th Street Fight, they were just on point at every turn. Del Rio finally showed a level of personality and charisma to match his wrestling skills and character. The fact that it didn't become his destiny to run over Santa probably helped. Cena's ability to be extremely corny really paid dividends in this setting too. Christmas day is full of great comedy specials in the UK but nothing made me laugh out louder than John yelling SAAAAAAAAAAAAAANNNNNNNNTAAAAAAAAAAA! My main page colleague Al Laiman would have had a nightmare giving out the ham in this match but my favourite moment had to be ADR opening the present with the Teddy Bear and then throwing it at Cena. Great job by these two guys who aren't always on my nice list.

1. Ricardo Rodriguez - 10 Points
On any normal day Cena and Del Rio's performance would be impossible to top but Ricardo Rodriguez managed to just about upstage the two wrestlers with his antics. Around this time last year when I started the whole Ranking The Talent concept, Ricardo was making waves on my lists with his TLC and Rumble appearances. He has been playing the background however most of the year despite showing signs of brilliance. He really had his day last night though. His reactions and facial expressions were superb and he played just as big a part in making the main event as the wrestlers. I really can't wait for this guy to break out so we can really see what he is made of.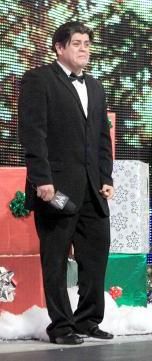 So there we are ladies and gents. No huge analysis as it's Christmas night and I have yet to watch Die Hard. As always I would love to hear your thoughts on the rankings. Were you one of the guys that didn't enjoy Raw? Was it third time lucky for me with The Miz's placement? Did I miss anyone out? You can use the handy little comments boxes below, shoot me an email >>>here<<< or hit me up on my Twitter
to let me know. I shall be back in 2013 with the next edition but until then, Merry Christmas and Happy New Year. Peace.








Mazza Marks... For Mania Macho Madness (CPR Productions)
The Devil's Advocate - So Much Universe
Smarks Court - Who Got NXT? (CPR Productions)
Mazza Marks... For Tag Teams (CPR Productions)