---



Ranking the Raw Talent - Week 16 + CM Punk Injury Thoughts (CPR Productions)


By Mazza
Dec 4, 2012 - 11:48:02 PM


'Sup, Lords of Pain? It's that time of week once again. An eventful Raw is behind us but by the time I started writing this the only story that matters in the wrestling world is CM Punk knee surgery. It's very early days but of course the IWC is blowing up with What If scenarios. I will discuss it a little later in the column but won't go into too much depth based off of knee-jerk reactions. But before that it will be business as usual with another edition of...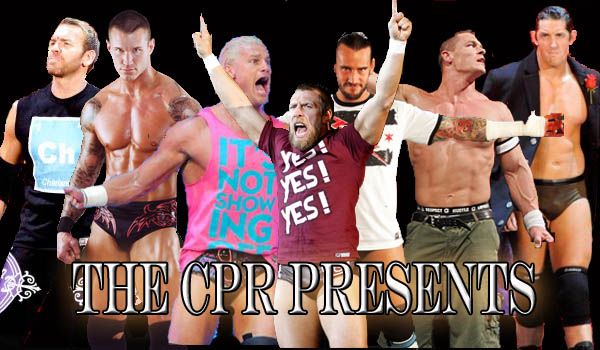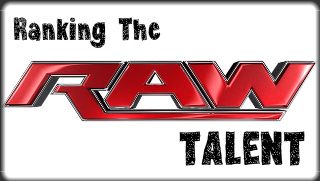 WEEK 16: 03/12/2012




I didn't particularly enjoy Raw this week. It wasn't an especially bad episode of anything but I just struggled to really and truly get into it. As such, it gave me a bit of a headache to do the rankings this week and there may well be more "against the grain" views than normal in this badboy and it could well be a shocker for number one.


THE REAL POWER 10


10. Vickie Guerrero - 1 Point and 9. Vince McMahon - 2 Points
The last time that Vickie and Vince had interaction on Raw they made the list together and they do so once again this time around. They just seem to fit nicely together. It's an interesting dynamic that a strong powerful female character is turned into a stuttering "Yes" woman when placed with her overpowering boss. There is a strong comedic chemistry between the two and as long as it's not overdone, it is definitely something that can get them on the list again and again.

8. Antonio Cesaro - 3 Points
Week in, week out I become more of a fan of the man formerly known as Claudio Castagnoli. The fact that he was placed in an interesting fatal fourway that included two other guys who usually impress me with their in-ring performances had me intrigued. In honestly, the match was a little choppy but Cesaro looked on point whenever he was involved. It seems I talk about what he needs next every week at the moment and although I won't go into detail once more, I will reiterate the point that I think the man coming in at seven this week would make a good foil for him right now.

7. The Miz - 4 Points
The Miz did a lot of talking this week. This isn't a first of course for Raw but it is the first time he has done it this much as a face. Was I sold on it? At times, most definitely, at others not so much. He overdid the pandering at times and his ridiculous facial expressions are still present but there were positives too. He and Punk seemed to bounce of each other really well at times. It wasn't always perfect but it worked to the point where they genuinely seemed to be pissed at each other. Of course, that could be the case but that would only make the fact that he reached for "your mum" even more awesome. It is the world's best insult but it always needs good timing to get you out of a tricky spot so it it wasn't scripted then Miz probably deserves to move up a couple of places. Oh, and that Walrus-Heyman stuff is so going to become a thing now.

6. Kane - 5 Points and 5. Daniel Bryan - 6 Points
Usual suspects Team Hell No turn up in the middle of the list this week. There was no skit with them which makes me sad but I absolutely loved the opening of this week's show (which could be why I couldn't bring myself to care much about the rest). The dynamic of them having half an eye on the encroaching Shield whilst still putting on a strong tag match against the Prime Time Players was riveting television. They maybe could have taken a loss too but I guess PTP have to take a back seat right now. It looked like we could have been heading for a three-on-three pitting Hell No and Randy Orton against The Shield at TLC but with the latest news on Punk, I suspect that could well change. I read that Bryan and Kane's bickering will also be out of the equation now. Whilst I will miss the dynamic, I reckon WWE may well have their timing right on that front too. Will be interesting to see how they will do as a more cohesive unit.

4. Dean Ambrose - 7 Points and 3. Roman Reigns - 8 Points
When the Shield first showed up a couple of weeks ago the IWC were quick to choose an odd-man-out in the trio. Ambrose and Rollins were indy darlings and explanations were wanted as to why it wasn't Kassius Ohno joining them as opposed to Reigns. The fact is however that what I have seen so far, it is Rollins who seems to be the odd man out. Before I get all the indy fanboys on my case, I realise that his element is more the actual wrestling side and I certainly haven't written the guy off, it's just that so far his two partners are out-shadowing him. There is one key word as to how they are doing it and that's "presence". Ambrose and Reigns are like chalk and cheese but both have it. Reigns really looks the part. He is sort of a cross between his cousin The Rock and Edge. As far as looks go, I am not sure you could have a more favourable one in the WWE. He is really pulling off the enforcer role extremely well too so far. As for Ambrose, I do think he does try a little too hard to channel Heath Ledger's Joker but there is no doubt that he has piles of charisma. He doesn't have that typical WWE look but he does have that unhinged look which will always help a wrestler out. Compare that to Rollins who so far looks like some kind of glam rock David Bowie groupie throwback and that is the reason why two thirds of the Shield rank highly this week whereas the other third misses out completely.

2. CM Punk - 9 Points
The WWE champ comes in at number two this week. He didn't seem in the best of moods all night which could well have been foreshadowing for events later on. His apparent anger however played into the episode nicely however as he was mainly doing promo work this week. I think he actually really helped Miz early on in their first promo. "Mike" was struggling a bit at first but Punk did well to put the heat on himself and get the crowd on Miz's side. He is beginning to run out of things to say in the grand scheme of things but he is still managing to keep it pretty fresh. Of course that could all change now but more on that after I crown this week's number one.

1. Damien Sandow - 10 Points
I absolutely loved his work this week. One constant that always seems to come out when I discuss Sandow is how he is a throwback to the oldschool. That has never been more evident than this week where he totally pulled a "Million Dollar Man" move. Now sure, the guy they got to play the fan was an atrocious actor but that made Sandow's quizzing that much more impressive. It was a really fun segment that took me back to watching wrestling when I was a kid and he topped it off with an enjoyable match against Santino. So whilst he remains in limbo since the injury to Cody Rhodes, it is nice to see him continue to get TV time and be pushed and it is even more impressive to see just how much he made of that time.




And there we have it. Another top ten done but with some big names missing out, most notably the four men who fought in a high profile tag encounter. I just didn't think that Show, Ziggler, Sheamus and Cena did enough in their match to make the list. That said, I know I will be kicking myself at some point for leaving the Celtic Warrior out after his awesome Father Ted reference. Also missing out after playing a very minimal role was the number one contender to what could soon be a vacated WWE Championship. The big question there however is just what will happen at TLC.

The first scenario is that it is all a work but the way things have gone down today, that seems very unlikely. I am no expert (Dr CMV1's thoughts on this would be very good right now) but I would have to assume that even minor surgery to his knee would keep him out for longer than two weeks. If however he would be fit enough to wrestle at the Royal Rumble, then I can see a scenario where the match is changed in order to protect Punk all the way through until his match with the Rock. With the whole Maddox and Shield shenanigans going on it wouldn't be hard to cover Punk off whilst keeping the strap on him.

If he is going to be out for a while, he is going to have to drop the title. I can only assume that would be on next week's Raw but there would be a positive in there. Not only will Punk have the longest title reign of the last quarter of a century, he would also be able to say he never lost it. What would that mean for TLC though? Panic stations. Ryback would have to have a contender but who. Would they screw Dolph out of his big match again and put Cena in there? Maybe put both in there and drop the whole briefcase idea. Guys like Orton and Del Rio don't have a great deal going on and could step in.

But who will hold the strap to go and fight The Rock at the rumble. Ryback could win it and beat The Rock and really take off if given the chance. I don't see it being Cena as the WWE will still want Rock-Cena II for Mania. Ziggler being WWE champ and still holding a WHC title contract would be a bit retarded. The thought of ADR getting the Rock makes me cringe, even it is a short transitional run (that would make a lot of sense). Orton could also do that job well but the face vs face dynamic wouldn't be great in that situation. If I was Vince right now though, I'd be throwing money in the direction of Brock Lesnar. With Heyman right in the middle of things it would make sense from a storyline perspective and whilst he wouldn't work much, a match with Rocky at Rumble would be huge and could easily build momentum for both men to have main events at Wrestlemania. As I said in my intro, it is still too early to speculate and I am sure we will have more of an idea on where we are heading in the next few days.


So that brings me to the end of the column. As always I would love to hear your thoughts on the rankings. How did you rate The Miz's work? Should Seth Rollins have made the list? Was I nuts to give Sandow top billing? You can use the handy little comments boxes below, shoot me an email >>>here<<< or hit me up on my Twitter
I will also be interesting to hear your thoughts on the whole Punk situation. Anyway, I shall be back with Ranking the Raw Talent around the same time next week but don't forget to check out Oh Come All Ye Faithful, my Ranking the Talent advent calendar. Peace.






Mazza Marks... For Mania Macho Madness (CPR Productions)
The Devil's Advocate - So Much Universe
Smarks Court - Who Got NXT? (CPR Productions)
Mazza Marks... For Tag Teams (CPR Productions)