---



Ranking the Raw Talent - Week 15 (CPR Productions)


By Mazza
Nov 27, 2012 - 4:27:39 PM


'Sup, Lords of Pain? It's amazing how quick Monday rolls around again sometimes and we all know what Monday means. That's right, just one more day to wait until Ranking the Raw Talent drops! Ok, enough of the exaggerating. The only column that ever surpassed what it was looking at was the Wrestling Menu (shout out to Cyber Heaven for Davey Boy!). But we are not here to talk about the good old days. We are here to talk about last night...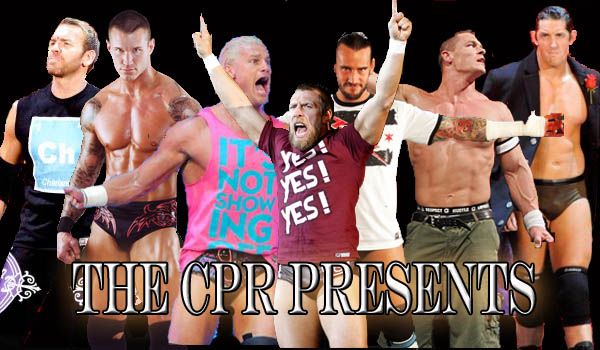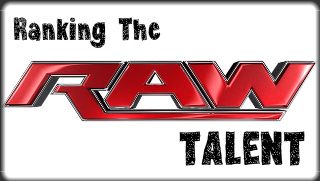 WEEK 15: 26/11/2012



How about Raw this week then? Well first things first, on paper it was as good a good portion of the PPVs we have seen this year. We got a lot of wrestling too. Almost an unprecedented amount. Maybe quite a few regular names being missing helped with that but nine one-on-ones is still amazing. I mean there was still promo time given to build things up but a lot of it was tagged onto the beginning or end of matches and it helped the show flow nicely. What made it so interesting however is the fact that a lot of the matches were fresh. As the matches kept coming I could envisage LOP's own Mr. Tito going mad over some of them being given away for free! You would have thought that Ziggler vs Cena would definitely have been a great PPV selling point and the Bryan-Mysterio and Sheamus-Cesaro fights also came with a lot of intrigue that may have been better served with some build up. Not that I was complaining though. The fact that these matches came one after another made it one of the most entertaining stretches in Raw history. But I will discuss more in a bit as today's list is very much centred around four matches...

THE REAL POWER 10

10. Damien Sandow - 1 Point
It has been a tough couple of weeks for Sandow with Cody going down injured and he found himself looking like a bit of a whipping boy. Fortunately for him, Zack Ryder returned triumphantly to take back that crown and the Intellectual Saviour of the Unwashed Masses got back on his roll. A very nicely delivered promo as he walked to the ring (no wasted motion) and a solid in-ring effort nabbed him one of the two spots that were left up for grabs after the big four matches on the night. Whilst still directionless it is definitely good to see him back to winning ways.

9. Ryback - 2 Points
Despite plenty of stalling in his rise to the top, Ryback's momentum with the crowd continues to be fed more on a weekly basis. Whilst he is no Dean Malenko between those ropes he rarely makes a mistake in what he does, whether it be fighting Titus O'Neill, scaring security guards or getting beat down by the Shield once again. It will be interesting to see just how much it takes to stop him come TLC and where he goes once CM Punk is occupied with The Rock. I am not sure if there is a better bet to win the rumble match than Ryback right now. It could certainly be an excellent visual.

8. Kane - 3 Points and 7. CM Punk - 4 Points
The main event of the night saw Kane and Punk renew their rivalry of a few months back. To be honest, the match wasn't great and they have definitely had better battles in the past. The WWE champion was dominant as the tag champs once again don't look particularly strong in singles competition. They make the list though thanks to other things. Punk had his usual couple of promos but gets top marks for the way he threw himself over the barriers to escape Ryback after the match. Kane on the other hand had his awesome Hell No moment with Daniel Bryan earlier in the evening in another hilarious skit. I am not sure how WWE expected us to believe that anyone would vote for Kane to fight Punk over D-Bry though.

6. Sheamus - 5 Points and 5. Antonio Cesaro - 6 Points
When I saw that the US Champion was taking on The Celtic Warrior I was immediately intrigued. It certainly seemed like something that could work and it didn't disappoint. It could have easily have just been a squash to push the World Heavyweight Championship match at TLC but instead we had an intense fight between two of the strongest guys on the roster. I've said it once and I'll say it again. Sheamus looks every bit the man to lead a brand against certain opposition (non Del Rio opposition) and Cesaro definitely fit the bill. The US Champ impresses me more and more with each match yet is still struggling to get the heat he will need to go to the next level. He mixed it up brilliantly with Sheamus and even his loss saved face after getting in a good deal of offence. I will be ecstatic to see these guys go at it again in a prolonged program down the road.

4. Rey Mysterio - 7 Points and 3. Daniel Bryan - 8 Points
The first meeting between these two former world champions could definitely have been a bigger deal but it was an extremely interesting watch. It wasn't quite what I was expecting. I would have thought the pace to have been a lot quicker with more counter wrestling. Instead Bryan really channeled his inner-Regal in this one. It was slow. It had the usual Mysterio bursts but not as many as I would have though. I am not sure if Rey still isn't 100% but that might explain. That's not to say it was bad though. These are two guys on the roster who adapt to all kinds of styles better than most and next time we see them it wouldn't be a surprise to see them wrestle a totally different match. They just about edged out Sheamus vs Cesaro as second best match of the night for me with Bryan almost splitting the participants in the number one match with his brilliant backstage skit with Kane.

2. John Cena - 9 Points and 1. Dolph Ziggler - 10 Points
Coming at number one however is a pairing that missed out on a one-on-one at Survivor Series and could well do at TLC as well. I really hope the rumours of the Cena and Ziggler being involved in a mixed tag at the final PPV of the year are false, but I don't hold out much hope as it makes sense from a booking standpoint. It's a damn shame though because Dolph is on the brink of megastardom and a big match with Cena is what would help him break through that glass ceiling. In many ways it will do more for booking his first class ticket to the top than cashing in will. I think Ziggler knows just how important it is to look good against Cena because he seemed to go all out on Raw. I mean it always seems as if he leaves absolutely everything in that squared circle but there seemed to be another level last night. Everything looked even crisper than it normally does from his bumping to his offence. Cena, as any top start would be, was more than happy to play along too. The result was a very strong and exciting TV match that I really hope was just a taste of things to come.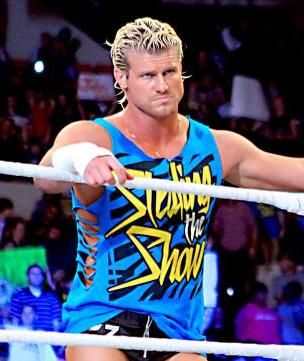 So there we have it ladies and gentlemen. The top four matches didn't leave much room for the rest of the talent this week. I am sad I couldn't find a place for Wade Barrett's turn on the announce desk. I also didn't get to give my early thoughts on the members of the Shield, but I am sure that will happen sooner rather than later. As always I would love to hear your thoughts on the rankings. Did another match do enough to replace Dolph and Cena at the top of the pile? Does Zack Ryder deserve some love? Do you have any information about Mysterio's beard? You can use the handy little comments boxes below, shoot me an email >>>here<<< or hit me up on my Twitter @MazzaLOP to let me know. I shall be back around the same time next week but until then... Peace!






The Devil's Advocate - So Much Universe
Smarks Court - Who Got NXT? (CPR Productions)
Mazza Marks... For Tag Teams (CPR Productions)
The No Movement (CPR Productions)
Mazza Marks... For the Mid to Late 00s Midcard (CPR Productions)