---



Ranking the Raw Talent - Week 14 + Survivor Series Thoughts (CPR Productions)


By Mazza
Nov 20, 2012 - 2:35:11 PM


'Sup, Lords of Pain? It's that time of the week again which can only mean that I am Mazza and I am bringing you Ranking the Raw Talent. Of course there has been a lot more than just Raw going on in the WWE over the last few days so before I get stuck into last night's top ten performances, I will be taking a quick look at what happened on Sunday night.

I may have not been particularly psyched for Survivor Series thanks to WWE's wishy-washy booking of the event but in the end I kind of enjoyed it. There was always likely to be a second traditional match added to the card but I was still pleasantly surprised to see Team Funkaflyingbotch vs Team 8 & 3/8ths kick the show off. The fattys definitely added something to the start of the match but in reality they weren't needed and it would have probably been better off as a 4-on-4 (which is also traditional!) all tag team affair. It would have been a great way to set the tone for the PPV but in the end I think they gave it a bit too much time. I have a lot of time for PTP and the Colons and whilst it was a bit annoying to see them totally dominated, Cara, Mysterio, Kidd and Gabriel worked very well together and Tyson in particular got a nice rub which will please much of the IWC. I do wonder how much of that was based on good will towards the Hitman fifteen years after Montreal (**** that makes me feel old!).

Next up was Eve vs Kaitlyn and I have to say that the Divas Champion is going from strength to strength at the moment. Don't get me wrong, she is still a LONG way from being on the level of a Victoria or Molly Holly but her improvement throughout 2012 has been greater than anyone in the company, male or female. She is adding layers to her character as the weeks go by and looking more competent in the ring as well. As for Cesaro vs R-Truth, it was another decent in-ring showing from the US champ but he really needs something to sink his teeth into fast. Let's commit fully to this anti-American thing and have him go brutalise Jim Duggan's prehistoric ass and be challenged by a patriot the US crowds will really get behind. Hell, let's see JBL get gradually more and more annoyed by Cesaro's promos until he snaps. If that doesn't get him some heat, nothing will.

I enjoyed Sheamus vs Big Show II a lot more than I did the first one. The last few minutes of Hell in a Cell may have been more exciting but this one had a much better pace throughout. I have to say though that WWE really missed an opportunity of an excellent tease. With Show beaten to a pulp after the match, Dolph Ziggler's music should have hit. It would have sent the crowd nuts only for it to turn out that he was on his way to the ring for his match. Hell, he could have just stood over Show for a moment considering it until the next member of his team came out and got him to focus on business. Not doing that yet having the WHC match on before Dolph's is just totally stupid.

Staying with the Show Off, he certainly had a good night despite not leaving with the big gold belt. A whole team named after him, a second main event, getting to use Sweet Chin Music and being the sole survivor with a clean win over Randy Orton. Looks like somebody is getting an apology for having a potentially star making match with John Cena snatched from his grasp. Team Ziggler vs Team Foley was a typical traditional match. It dragged in parts but ultimately was an extremely fun watch. Otunga was a strange choice as Cody's replacement but I was happy to see him get some big match PPV time. Sandow was dealt with pretty quickly again as it looks like management may be cooling on him slightly. Barrett did okay for himself and you would have to look at it as a positive for him as he tries to find a place for himself in that busy heel side of the main event scene. As always, ADR was well protected despite ultimately falling short to Randy Orton who once again impressed in a match type he has made his own. The WWE stuttered on The Miz I reckon. If they are serious about pushing him as a face he should have been the last man standing for his team, or at least have teased an Orton heel turn with Miz's elimination. I am still on the fence on how successful a face he can be but the change is certainly doing him good so far. The IC and Tag Team Champions were just there doing their usual although it did hurt to see Bryan tap out to Del Rio.

The main event of CM Punk vs Ryback vs John Cena was actually better than I thought it would be. All three men played to their strengths, there was some good psychology and a couple of very nice announce table spots. I enjoyed the ending although not as much as some IWC guys simply because I have yet to form an opinion on Rollins and Ambrose. I do look forward to seeing if they can live up to the hype the IWC has for them though. Whilst CM Punk walked out of Survivor Series as a year long (well almost) WWE Champion, the biggest winner of the night was certainly this man...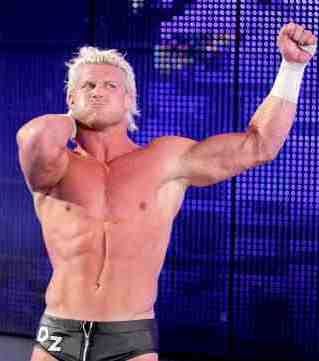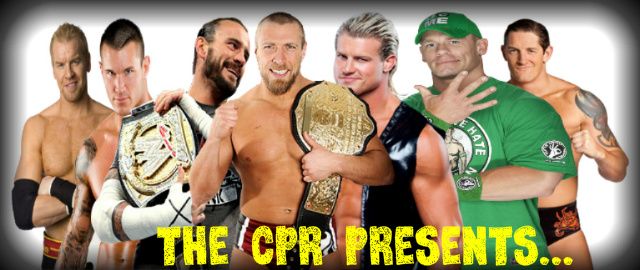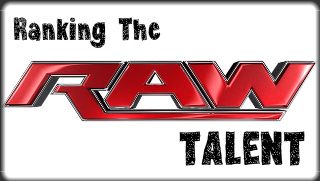 WEEK 14: 19/11/2012



Moving onto Raw and today's top ten is going to be heavily centred on three matches. Whilst it wasn't the greatest episode ever I thought it was very well paced. They managed to advance a lot of storylines (whether I like them or not) and I think that WWE seem to finally be getting to grips with their three hour show. As such there was no huge amount of time given to any one guy. Proof of this is that Mr 1 Year himself fails to make the list this week despite being the focus of the final segment. Also missing out this week are his two opponents from the Survivor Series main event and sadly, David Otunga, who I really wanted to place this week. Oh well, another of who didn't make it, and let's take a look at...

THE REAL POWER 10

10. Dolph Ziggler - 1 Point
The Show Off just sneaks in after a stellar outing at Survivor Series. He actually did very little in this episode and for him to make the list without wrestling is a first. His feud with John Cena however just kicked up a gear as the matches both were involved in on Sunday already seemed a distant memory. It was Dolph's nonchalant chat with AJ however that scrapes him in this week. He is finally starting to successfully transition his insults from Tweets to promos and that is really the last tool he needs to get to the very top of the business.

9. Kofi Kingston - 2 Points
8. Wade Barrett - 3 Points
Next up is what looks like will be the Intercontinental Championship feud for the next few weeks. I am not 100% how I feel about Wade finding himself moving away from the upper midcarders yet. I guess it could get his barrage some momentum to make that push towards a world title but he may also end up treading water in the midcard for a long time. Either way, Barrett and Kingston showed enough chemistry to suggest that they could put on some good performances in the feud. It was definitely a good start and it was nice to see Wade's style dominate as opposed to the usual Kofi type of match.

7. Kane - 4 Points
6. Sin Cara - 5 Points
5. Rey Mysterio - 6 Points
4. Daniel Bryan - 7 Points
Four for the price of one here as tag team wrestling continues to be a major part of the show. We get to see the two top face teams in the company square off (although I am still not sure why Hell No are face) and it was rather good. There was more than enough to whet my appetite for a higher profile match between the teams but there was of course an x-factor which resulted in (what I assume was) a double DQ. The Prime Time Players are still very much sniffing around those hideous penny belts as well. Could this all end in a TLC between these three teams at TLC? It could certainly be interesting to see the gimmick go back to its original format. I'm not sure where Rhodes Scholars will fit back into the grand scheme of things once Cody is healthy but it's definitely great to have a tag division that can afford a "you snooze you lose" mentality.

3. Titus O'Neill - 8 Points
He may not have wrestled, and there may have been some top talent in the ring, but Titus owned that tag match from the booth. It's his first appearance on RTRT but if he is given mic time, expect him to be a regular. He was refreshingly funny and comfortable next to an already back to their bad habits King and Cole. There is not more I can add but it is always nice to discover someone is actually pretty good at something you haven't seen them do before.

2. Alberto Del Rio - 9 Points
1. Randy Orton - 10 Points
Taking top spot however is a feud that is surely now over. I am not sure how it had the legs to make it this far with Orton winning at pretty much every turn but I am sure it is part of the whole "let's make Del Rio seem more important than he actually is" extravaganza. Whilst I hate that they do it, I can see why on performances like this. He clearly has the in-ring talent, he just can't connect to that top level. I thought this was an excellent TV two out of three falls match packed with great action and psychology from both men. There will come a time where WWE will have to pop ADR in a lower level midcard feud and see what happens. As for Orton, it is time to move him back towards the world title. I have gushed about his chemistry with Ziggler before and I think that the WWE should really be looking to having this match at WrestleMania. In fact I would have the title move in another direction before April rolls around and try and recreate a famous double turn from sixteen years earlier..






And that wraps up this edition of Ranking the Talent. As always I would love to hear your thoughts on the PPV and Raw. Am I getting too excited over Randy Orton again? Was I right to omit all three guys who were in the Survivor Series main event? Should The Miz have snuck onto the list? You can use the handy little comments boxes below, shoot me an email >>>here<<< or hit me up on my Twitter @MazzaLOP to let me know. I shall be back around the same time next week but until then... Peace!





Mazza Marks... For Mania Macho Madness (CPR Productions)
The Devil's Advocate - So Much Universe
Smarks Court - Who Got NXT? (CPR Productions)
Mazza Marks... For Tag Teams (CPR Productions)