---



Ranking the Raw Talent - Week 13 (CPR Productions)


By Mazza
Nov 13, 2012 - 2:38:54 PM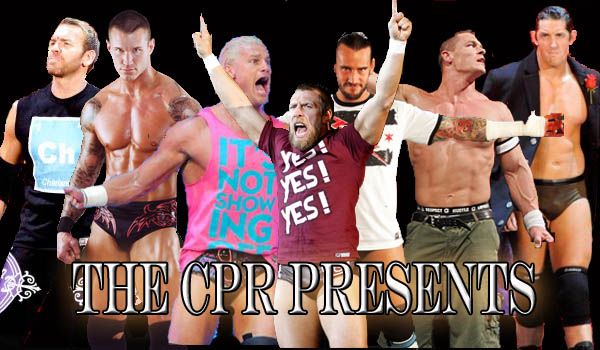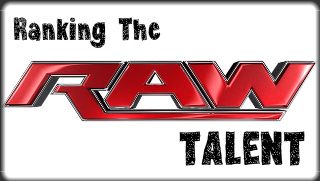 WEEK 13: 12/11/2012




'Sup, Lords of Pain? I'm Mazza and I am back once more to discuss the latest happenings from Raw. I am still a little down on the product following the total butchering of Survivor Series last week in Birmingham. In fact prior to this week's episode I had said that the WWE would have to really deliver something special to make me consider buying their next PPV. Whilst it was an enjoyable episode, it didn't even come close to making me want to splash the cash on Sunday. In fact, the fact that they continued the Punk-Foley and Ziggler-Cena feuds even though the matches aren't going to happen at Survivor Series just made me even more mad. Anyway, that is the gist of things, and here are the rankings...

THE REAL POWER 10


10. William Regal - 1 Point
He may be looking ridiculously chunky but he is still Regal dammit. Simply making an appearance more than being a background wall hanger will always nab him a spot on the list. Nice to see him get a bit of TV time after the UK tour even if it looks like it is the last one for a bit. His chest looked like it had been through a war too. And talking about getting beat up...

9. Brad Maddox - 2 Points
There is something about this kid that has made me officially jump aboard his bandwagon at an early station. I can't quite put my finger on what it is exactly yet but I get the feeling it may well develop into star power. I think he has a certain quality which draws attention towards him and whilst that is not something you want from a referee, it is priceless for a wrestler. His promo last week wasn't the greatest in the history of the industry but it served a purpose and was delivered well enough for a guy without much big league experience. That said I think it was surpassed by his performance this week. He looked really competent whilst selling for Ryback, proving that his cell bump was probably more than just a fluke. He also played the psychological side well with strong expressions and mannerisms. He obviously has a lot to do to really make it but he has certainly earned his chance in the last couple of weeks.

8. Ryback - 3 Points
Not much more I can add about Ryback at this stage. He doesn't do a great deal and what he does is never going to test the likes of Daniel Bryan and Dolph Ziggler but he seems to do everything he needs to do exactly how he needs to do it. You really can't ask much more from anyone in their jobs. It's a shame we won't see him go on a destructive path on Sunday.


7. The Miz - 4 Points and 6. Daniel Bryan- 5 Points
So here is a twosome I didn't think I would be listing together before watching Raw. There were a lot of rumours about The Miz being the fifth member of Team Foley and whilst it didn't come about in particularly interesting fashion (none of the reveals did), it could jump start Mr Mizanin's career. After spending the last year are so pretty much sucking poo as a heel, a face turn could be just what he needs to become interesting again. My initial impression was that whilst his facial expressions were even worse than normal, there did seem to be an extra spring in his step between the ropes. Of course there is a sizeable chance that he will turn on his team on Sunday but we'll curse the WWE about that decision if and when they make it. His dynamic with Kane and particularly Daniel Bryan was really good. It was D-Bry however who made his return to the list with a scene stealing performance despite not wrestling. A love triangle between Kane, Miz and Bryan could be extremely entertaining and hopefully WWE don't get too intent on doing something big with the Miz in the match on Sunday as the angle would certainly have legs.

5. Randy Orton - 6 Points
Randy. Doesn't talk. Wrestles well. Very well (twice in fact). I've written this story before but if he doesn't get much to do outside of that, there's nothing new for me to write.

4. John Cena - 7 Points
Strange times for John Cena at the moment. He is primarily involved in an absolutely awful storyline that could have a very special match at the end of it whilst still involved in a title scene he'd be better off away from until Mania season begins. As such you wouldn't really expect the Raw posterboy to be fighting away for a top spot at the moment but you cannot underestimate his ability to put on great matches with CM Punk. That is what gets him fourth place and to be honest it could probably have got him even higher on other weeks.

3. Dolph Ziggler - 8 Points
The first hour of Raw this week was pretty much the Dolph Ziggler show. He managed two matches to push his traditional Survivor Series match before continuing to be a part of AJ-Cenagate. His matches were against guys he seems to really click with and it made for a fun opening to the show. He also seems to be getting better on the mic each time out and I think he is definitely enough of a total package now to be pushed to the moon. Still, with giving him all that time you would have thought they could have tried to actually create some beef between him and Foley. I guess that is way too logical for the WWE's genius writers though.

2. Jerry Lawler - 9 Points
Bit of a sentimental one at number two this week. It was great to the see the emotional return of The King this week. Even better was the fact that he didn't just take it on as a lovefest he'd actually deserve, but got straight back on the horse and put it straight back into the storyline. I am sure there are plenty of people out there who will have seen the Lawler-Punk-Heyman segment as being in very bad taste but I loved it. If Jerry is comfortable with it I don't see why anyone else would. Anyway, was actually nice to hear his familiar voice on commentary again too although I do suspect I shall be calling for him to be sent to the retirement home before the year is out.


1. CM Punk - 10 Points
I had actually want to give Lawler an honorary first place but Punk made that impossible. It didn't start out that way. He seemed uncomfortable at first with the Jerry-mocking and he was becoming a touch repetitive but he soon found his feet. When the King had his heart attack he was in the middle of trying to solidify Punk's heel turn, one that many were sceptical about. It has stuck in the weeks Jerry was out and whilst the WWE champ had achieved that strong baddie status in the meantime, it was nice they got to finish things off. Punk's expressions during Heyman's "heart attack" were absolutely priceless and to top that all off with another strong main event against Cena and this week was the champ's by a country mile.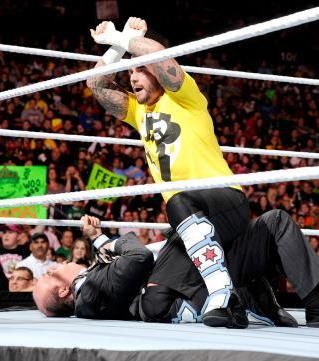 And that is another go home episode in the bag. Survivor Series is on the horizon and I am not particularly looking forward to it. There is a lot that hasn't been great these last couple of weeks despite some solid performances. I actually think the biggest issue on the Road to Survivor Series after Hell in a Cell is that it was so short. There is never an excuse for having pay-per-views three weeks apart. Four should be the bare minimum for any event, let alone one that many (although probably not in the WWE) consider a "Big Four PPV". As such I just don't care about any of it. I see Cena taking the fall for Punk in the main event, the big traditional match just has no hook to it and therefore it really doesn't matter what happens. R-Truth vs Antonio Cesaro and Eve vs Kaitlyn have "meh" written all over them and Big Show vs Sheamus just makes me want to simultaneously take a WMD and a Brogue Kick. In fact pretty much the only thing that could make me happy is Dolph being sole survivor and then successfully cashing in his Money in the Bank briefcase.

The short three week stretch meant there wasn't much time for anyone to build momentum between HIAC and Survivor Series. Only five guys managed to make it to double digits. Antonio Cesaro and Randy Orton make it in with twelve points apiece. John Cena comes in third with sixteen points and Dolph takes second spot with eighteen. Punk's go-home performance however makes him top man in the Survivor Series build, ending Daniel Bryan's dominance.

And that is another edition in the bag. As always I would love to hear your thoughts on this week's Raw and list. Is there a glaring omission from the top ten? Was Punk too over the top with his shennanigans? Do you see the potential in Brad Maddox? You can use the handy little comments boxes below, shoot me an email >>>here<<< or hit me up on my Twitter @MazzaLOP to let me know. I shall be back next week as usual but until then... Peace!





The Devil's Advocate - So Much Universe
Smarks Court - Who Got NXT? (CPR Productions)
Mazza Marks... For Tag Teams (CPR Productions)
The No Movement (CPR Productions)
Mazza Marks... For the Mid to Late 00s Midcard (CPR Productions)