---



Ranking the Raw Talent - Week 12 (CPR Productions)


By Mazza
Nov 6, 2012 - 2:55:24 PM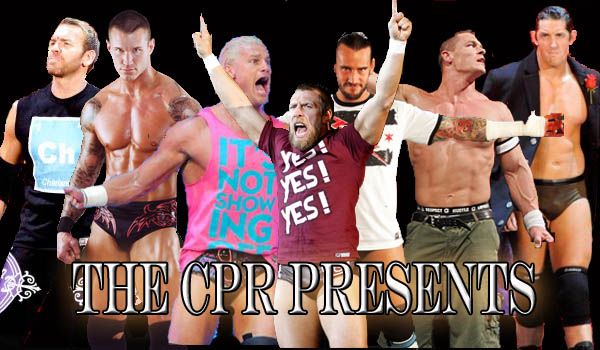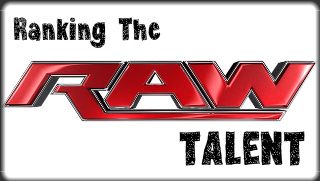 WEEK 12: 05/11/2012




'Sup, Lords of Pain? Mazza here again to look over the latest happenings on the WWE's flagship show. As I sat at home last night playing FIFA13 I couldn't help but keep an eye on the spoilers from Birmingham. Like most people who were doing the same thing, I struggled to believe what I was reading. Of course I am referring to the big talking point of the night which was the move from Team Foley versus Team Punk Survivor Series main event to a triple threat between Punk, Ryback and John Cena. It was the logical choice for the event in the first place but when the company seemed to go in another direction, most people were happy about it (although not so much with how it was announced). I won't go into the ins and outs of why I think the WWE have made a bad move (you can check out Tito's latest column which pretty much spells it out) but just know I am disappointed not to see a traditional main event and a one-on-one between John Cena and Dolph Ziggler. Anyway, the result of it all was that I was less than enthused when I watched Raw this week despite the fact that it was on home soil. Fortunately the show wasn't as bad as the WWE's decision making...


THE REAL POWER 10


10. Rey Mysterio - 1 Point and 2. Antonio Cesaro - 2 Points
Coming in at the bottom of the list was a pairing that grabbed my attention during a decent 6-man tag opener. The Prime Time Players, R-Truth and El Botcho played their part but when Cesaro and Mysterio were in the match together sparks flew. It's a damn shame that both men are on very different trajectories right now as not only would a feud between the two be extremely entertaining, but it could also be the one that helps get the US champion over. I wouldn't rule out both of these teams finding a couple more members and squaring off at Survivor Series so maybe we will get to see Antonio and Rey square off one more time there.

8. Ryback - 3 Points
The former Cornfed Meathead hasn't been a regular on this list and I honestly don't expect him to be. His whole character kind of prevents him from doing that. His promos are non-existent and his matches are short. I don't see that changing soon but there is no doubt he is the number one impact player in the company right now. He found himself in a perfect environment to emphasise that impact this week. With his tag team partner playing the face in peril in the main event, Ryback could really come in with a bang. And it didn't take him long to dissect Mr Money in the Bank and the WWE Champion. It would have been really interesting to see him work his way through Team Punk at Survivor Series but I guess now we will have to put up with some kind of screwy finish again.

7. Vickie Guerrero - 4 Points and 6. Vince McMahon - 5 Points
Whilst the main event change for Survivor Series really put me off Raw, the way I absolutely loved the way that it was announced. Chemistry plays a huge part in wrestling, whether than be with an opponent or a partner, in the ring or on the mic and these two seemed to have it in abundance. The UK crowd weren't hot all night, but when they were hot they were boiling. I think Vickie got more boos in her segment with Cena than anybody all night, which is nothing new, but she seemed to be thriving off it more than usual. She played her role perfectly with Vince who, as always, was on point. I'd love to see some more interaction between these two in the coming weeks but just hope it is not in the name of ruining promising PPVs.

5. Kofi Kingston - 6 Points and 4. Alberto Del Rio - 7 Points
Another toofa here. There are criticisms that can be thrown the way of both of these men but when it comes to their matches, they are two of the more consistent performers in the company. I enjoyed their encounter on Raw enough to get them both in the top five this week and it was nice to see them both involved in something fresh (Orton interference aside). Not much more to add except more of the same please.

3. CM Punk - 8 Points
As we get to the business end of the list, the big names start to creep in this week. Once again it was a busy episode which meant that Punk didn't take up as much time as he did in the build up to Hell in a Cell. In fact aside from a backstage skit and pre-match promo, it was the champ's wrestling that was the main focus, which is nice to see every now and then considering it's a wrestling show (screw what Vince says). Punk looked sharp as his partnership with Mr Money in the Bank actually stuck at the third attempt. They made a pretty impressive team as they worked over Cena for most of the match. Whilst Punk won't be in the match I wanted at Survivor Series, there is still more than enough talent and ways the main event could go to make it an intriguing encounter.

2. John Cena - 9 Points
Like Punk, it was a strong performance in the main event that gets him on the list. What gets him second spot though is his awesome reference to the five moves of doom. He actually had some other decent banter with us Brits but playing off the IWC in promos is always going to be a big win. Where he goes from here though is anyone's guess. I do think he has a legitimate shot at winning the title at Survivor Series but I still think it makes sense that he doesn't get the belt now. Plus if he doesn't we still may get to see him go one-on-one with Ziggler at TLC. Talking of Dolph...

1. Dolph Ziggler - 10 Points
Like Cena and Punk before him, it is his main event performance that got him to the dance. What nabbed Mr Money in the Bank top spot this week however was some brief but stupendous selling for Ryback. His flying around the ring just made the powerhouse look that much stronger and is the reason I would love to see him get a shot at Brock Lesnar at some point in the future. Ziggler really deserves to break the glass ceiling and whilst in the past his mic work may have been something holding him back, he was on point last night in his interactions with Vickie and AJ.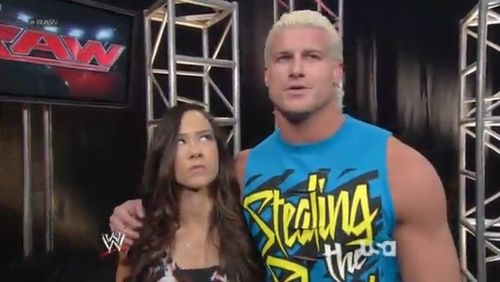 So Dolph takes his first top spot of this series despite being a regular on the list. Team Hell No however miss out for the first time in week twelve. It's a damn shame really because Daniel Bryan was ridiculously over with the English crowd but he just wasn't given enough time to sneak on the list. Also missing out by association are Damien Sandow and Cody Rhodes who had been flying high in recent weeks. Others to just miss out include Heath Slater who actually got a clean win. That has to be a good sign for him and 3MB. Sheamus and The Miz had a decent match but in the end it wasn't quite enough for them to sneak into the top ten. Last but not least is Wade Barrett. I'd really have liked to have included him on the list but his match with Brodus wasn't very interesting. If they played up his interaction with Heyman and addition to Team Punk/Ziggler he may well have made it in.

And that is that for this week. A bit of a short one but I am still a bit mad over the changes!!! As always I would love to hear your thoughts on today's rankings. Is there a glaring omission from the top ten? Did the Vickie and Vince show not float your boat? Who you have had Sheamus and The Miz over Alberto Del Rio and Kofi Kingston? You can use the handy little comments boxes below, shoot me an email >>>here<<< or hit me up on my Twitter @MazzaLOP to let me know. I shall be back next week as usual but until then... Peace!




The No Movement (CPR Productions)
Mazza Marks... For the Mid to Late 00s Midcard (CPR Productions)
Mazza Marks... For One More Match (CPR Productions)