---



Ranking the Raw Talent - Week 11 (CPR Productions)


By Mazza
Oct 30, 2012 - 7:16:05 PM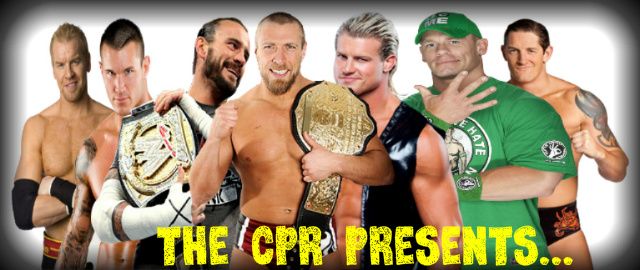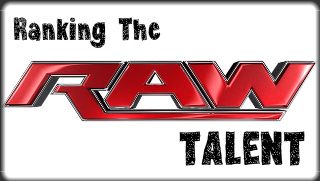 WEEK 11: 29/10/2012




'Sup, Lords of Pain? I'm Mazza back again to determine just who was the MVP of Raw. Hell in a Cell is now officially behind us yet the build up to the next PPV hasn't taken long to get going. I guess it had to really with only three weeks between events but to just throw 4 HiaC rematches together as a traditional Survivor Series matches looks pretty lazy at face value. But I will discuss Team Punk vs Team Foley later on. First I have the tough task of picking and placing this week's top ten. There were no real standout performances for me and nobody had a great deal of TV time and as such there were some spots up for grabs and it resulted in a number one pick that even surprised me. So without further ado I bring you...


THE REAL POWER 10


10. Kane - 1 Point and 9. Daniel Bryan - 2 Points
Team Hell No continue their streak as the only two guys to have made every top ten I have done so far. It may be no surprise that Daniel Bryan has achieved that goal but I doubt anyone would have bought into Kane hitting this level of consistency a year ago. Anyway, this wasn't the tag champs' greatest weeks. They had a decent match with the Prime Time Players but they didn't bring anything new to the table. More noticable though was their lack of another segment which is a shame as they are what I look forward to the most week in week out at the moment. Having taken the title as top guy in back-to-back PPV-to-PPV periods, D-Bry has a relatively slow start to this short month. With a lot of people likely to get featured a lot in the next couple of weeks, the title for Hell in a Cell to Survivor Series is definitely up for grabs.

8. CM Punk - 3 Points
The WWE Champion also has a slow start. No match for Punk which made sense it terms of selling the beating he took from Ryback, even if it was nowhere near the brutality of previous cell matches. He got a decent bit of mic segment time but even then didn't do masses of talking and most of it was pretty standard stuff. It will be interesting to see just how well Punk does over the next couple of weeks being the main man building a multiman main event.

7. Wade Barrett - 4 Points
Poor old Wade. He may have snatched a cheap win over Orton on SmackDown but that really wasn't about him and the blue brand is about as important as Superstars right now. The jobber entrance and a clean loss to Orton on Raw seems to point at the Barrett Barrage losing momentum (as does a WHC run for Big Show). That said, he still managed a solid showing and managed to make his match with The Viper competitive. I hope he can get back on track towards challenging for a world title sometime soon.

6. Heath Slater- 5 Points
Here is a guy I really don't envision anywhere near the world title scene for a long time but he can be top comic relief on the show. 3MB could turn out to be a great idea and I am enjoying their schtick in these early days. Their "Behind the Music" segment was amusing and Heath looked good in his tag match against Santino and Ryder. Hopefully he will continue to get TV time in the upcoming weeks and really make the most of it.

5. Randy Orton - 6 Points
The Viper made his first Raw appearance in a while but once again he wasn't given much to do character wise. His match with Barrett wasn't the best the two have had but was as strong as anything on the show and that just about gets him a top five spot in a quiet week. Aside from that he just looked a bit creepy during the breast cancer segment and seemed a little bored when the Team Foley and Team Punk were announced.

4. Sheamus - 7 Points
The former World Heavyweight Champion gave a decent promo in response to his loss to the Big Show. It was as strong as a promo as I have seen from Sheamus but that isn't really the reason he takes a high placing this week. It was all down to his display of strength for the second night in a row and hitting White Noise on Show. Others have lifted the giant before but the awkwardness of the angle of White Noise makes Sheamus' that much more impressive. It is looking likely that these two will have a rematch at Survivor Series which will unfortunately probably make me wish Sheamus was still feuding with Del Rio.

3. Cody Rhodes - 8 Points and 9. Damien Sandow - 8 Points
For the second week in a row Rhodes Scholars find themselves at the business end of the list. It was a shame that Sandow wasn't given some mic time this week but the team once again impressed me as they defeated 6-1-Botch in probably the match of the night. I am a sucker for a team that use the fundamentals of oldschool tag wrestling and Rhodes Scholars just seem to "get it". The next couple of months could be massive for Damien and Cody. They have already left the Prime Time Players miles behind in the race to be the number one heel tag team and I just wonder whether they can sneak by some some single stars as well.

1. Antonio Cesaro - 10 Points
So I could spout off a whole host of reasons as to why the guy that sent me to sleep on Sunday gets top billing for Monday but I won't. I won't because we all know he gets number one purely because of his "Fat Power Ranger" comment. In all seriousness though, throwing in a strong "anti-American" element to his character may be seen as a cheap heat generator, but it is something that works historically and frankly, Cesaro needs all the help he can get right now. If this is what makes him get over with the live crowds then it could be the difference between his success and failure as a WWE superstar and it really is important that people with Cesaro's quality succeed. His promo was followed up with a short match with Kofi Kingston which had looked like it could have been something special before The Miz caused the DQ. I guess the moral of the story is "**** The Miz".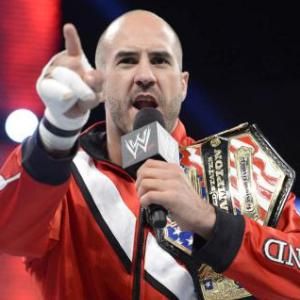 Quite a few big names missed out. Mick Foley and Paul Heyman were key to the whole show and could well have got a spot despite not having anything particularly challenging to tackle. Ryback again didn't do much aside from be intimidating but to be honest that is the best thing for him to do. I am not a fan of this whole Cena-AJ-Vickie storyline but it is going to result in a couple of good things. AJ back to being a diva and Cena versus Ziggler. I think it could be key as to whether Dolph makes that step to the very top or not. In the end though the show was all about setting the main event for Survivor Series.

I was extremely happy at the start of the show when they announced it would be Team Foley versus Team Punk. The IWC had a couple of hours to fantasy book things with every name under the sun from Austin and The Rock to Brock Lesnar to Colt Cabana and Dean Ambrose being thrown around. In reality we should never have expected more than one surprise participant in the match (it could still happen too) but for the teams to end up quite as predictable as they were was just crazy. First of all we are lead to believe that Foley and Heyman independently both picked the guys for their team who just coincidentally happened to have fought guys from the opposing team the night before. The crazy thing is a lot of the picks made sense but some just didn't. I thought from the get go that it was unlikely Foley would wrestle and it was a given that Ryback would be the person to play opposite the WWE champ in the match. From there you could have easily thrown the Ziggler-Cena feud into the match but I can understand why they would want to keep that separately. Kane and Bryan just don't seem a good fit for Team Foley in my opinion and whilst Rhodes Scholars could work well with Punk, I'd rather have seen them team up with the Prime Time Players to take on Hell No and 6-1-Botch.

Both Orton and Del Rio were very strange choices that just don't fit at all. If anything they should be captaining their own teams (the rosters are stacked enough right now) at Survivor Series. 3 traditional matches, a World Heavyweight Championship bout and Ziggler vs Cena would have been a pretty strong card. The Miz and Kofi Kingston both made perfect sense really so there is no faulting that choice. I would have definitely thrown Cesaro onto Team Punk. Whilst many would have done the same for some kind of ROH reasoning, I would do it simply because that the US champ could gain some heat by association. Wade Barrett would be my next choice as he has that mercenary quality about him right now that Heyman would be keen to recruit. The final person would have to be a big guy to try and counteract Ryback. Ideally it would be a surprise return of Mark Henry. Failing that, a Tensai, or even pulling Mason Ryan out of whatever hole he's in could have worked. As for Team Foley, loveable losers makes sense all the way with Ryback being the protector. Take your pick from the likes of Santino, Ryder, Gabriel, R-Truth and if you want to go the surprise route it would be a good time to reintroduce Christian. Still, I am not too upset however as I love to see a traditional match getting a lot of starpower when you think that they were considering scrapping Survivor Series altogether not very long ago. It should be an interesting couple of weeks until we get to the PPV.


And with that we come to the end of the column. As always I would love to hear your thoughts on today's rankings. Is there a glaring omission from the top ten? Was there a standout performer on Raw? Who would you have put on Team Punk and Team Foley? You can use the handy little comments boxes below, shoot me an email >>>here<<< or hit me up on my Twitter @MazzaLOP to let me know. I shall be back next week as usual but until then... Peace!
Mazza Marks... For the Mid to Late 00s Midcard (CPR Productions)
Mazza Marks... For One More Match (CPR Productions)
From Five Stars to Crashed Cars in Philly (CPR Productions)