---



Ranking the Raw Talent - Week 10 (CPR Productions)


By Mazza
Oct 23, 2012 - 6:33:45 PM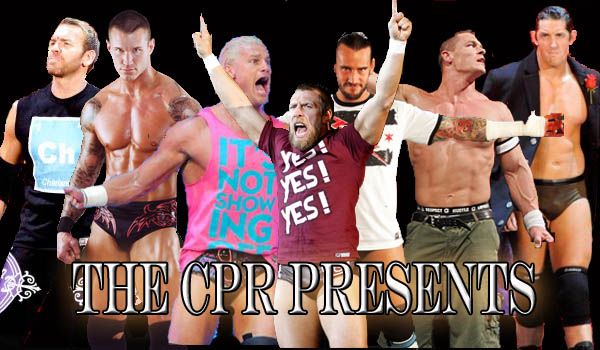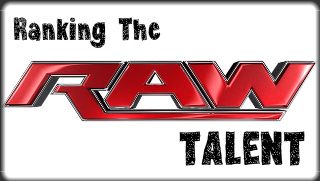 WEEK 10: 22/10/2012




'Sup, Lords of Pain? Mazza here back again to take a look at the latest ups and downs of the WWE's flagship show. I gotta say it was a very odd episode of Raw. Some of the talking was absolutely atrocious, the crowd was horrible, Cole and JR just don't mesh and I am pretty sure Vickie Guerrero was drunk. On the flip side, there were three matches at the beginning, middle and end that kept me from turning off the TV. Not surprisingly the top ten performances this week are based heavily on that trio of matches but I guess I should just let you see that for yourself...

THE REAL POWER 10


10. Kane - 1 Point
Kane comes in at number ten but it wasn't thanks to his plodding match against the Big Show. His interaction with Daniel Bryan was a bright spot once more during a week where a lot of the segments were shockingly bad. I enjoyed the newly tag game segment and I have to say that I was even slightly disappointed we didn't get to see the game. As awful as it sounds, Team Hell No seem to have the midas touch that turns all kinds of crap to gold. Still, we now know that the Big Red Monster is a Scorpio and for that alone he nabs a spot on this list.

9. Paul Heyman - 2 Points
In a week where I spent a lot of Raw wishing people would shut the hell up, I really enjoyed listening to Heyman. I am really enjoying his current run with the company and I would go as far as saying that 2012 has been his best year with the WWE. He was by far and away the highlight of the whole GM situation segment and served a very good purpose in talking Punk down from fighting Cena. Even though Punk doesn't need Paul E to be a mouthpiece, that moment really showed his worth as it made the WWE champ seem a lot less of a ****.

8. Sin Cara - 3 Points and 7. Rey Mysterio - 4 Points
In one of the WWE's more shocking moves of the year, Raw actually kicked off with a (shock horror) wrestling match. It was a thoroughly entertaining one too. Rey Rey's illness may have taken a touch of the momentum out of the number one contenders tag team tournament but the division continues to get stronger and stronger every week. Team Hell No have undoubtedly raised the stock of the tag straps a great deal but Team 6-1-Botch are also doing their part. I said a couple of weeks back that the team makes perfect sense and they are really starting to click. Sure, Cara still looks like he might break his or someone else's neck at any given moment but if he is going to become what Triple H wants him to become, then this is the way it is going to happen. What they need now is a high profile feud to really help get them over as a team and build towards a match at Mania which could be a really good spectacle.

6. Sheamus - 5 Points and 5. CM Punk - 6 Points
I have lumped the world champions together here, not just because they were in the main event together but because I thought there were other similarities regarding their performances on Raw. Mainly that was that they both were pretty bog standard in terms of their promo time. To be perfectly honest, neither man was on top form in their champion versus champion match either but it didn't stop me from enjoying it. I am not normally a fan of lumberjack matches because they are normally just cluster****s for the sake of having a cluster****. What I liked with this one is that almost everything that happened throughout made sense, which is surprising when you consider the amount of people involved and the track record of the men booking the damn thing! A story was told in the main event and it upped the anticipation for the PPV so when you consider that Raw was pretty poor as a whole and neither man had a great night, you have to say that the job was done in the end.

4. Cody Rhodes - 7 Points and 3. Damien Sandow - 8 Points
Coming in at three and four are the new number one contenders to the tag straps, Rhodes Scholars. I talked about Mysterio and Cara clicking, but these two did it immediately. I think Rhodes may be this generation's Billy Gunn. I know big fans of Cody may want bigger and better things for him but he just seems so suited to tag team wrestling. As far as I am concerned it's a great division to be in too as a partner can cover weaknesses in your game. I see very few of those for Cody between the ropes and with Sandow being the mouthpiece for the team, he is being taken care of on the mic as well. I thought Damien was brilliant during his promo on the champions. His articulation and delivery makes me believe in the character he is portraying 100% and that has always been a rarity in pro-wrestling. I kind of hope their work with Kane and D-Bry can stretch out a while because I think it could be an excellent feud, even if there is a long old queue building up for a shot at the tag titles.

2. Dolph Ziggler - 9 Points
Knowing my love for them and the performances they put on last night, it will probably come as no shock to anyone that my top two are Dolph Ziggler and Daniel Bryan. They had an extremely good TV match slap bang in the middle of the show and were given a fair amount of time too. When I saw that they were going one-on-one I got excited because they have been brilliant together in the past. Their match from Bragging Rights 2010 was as good a PPV opener as you will find and whilst a TV match was never really going to be better than that, it was excellent in its own right. That said, I would much rather be watching a feud between the two play out over half a year with a world title at stake. Dolph was his usual bumping self and that sitdown facebuster from the top rope was a thing of beauty. His short promo to tease a feud with John Cena was interesting too. I would certainly be interested in seeing that, even if it will be built around Vickie and AJ.

1. Daniel Bryan - 10 Points
And taking the top spot this week is old goatface himself. It is actually only his second first place ranking in the ten weeks this has been going but he has featured in every list, a feat only matched by his tag team partner. I will not gush over his match with Ziggler any more than I have done already but that wasn't the whole of his night. He was on top form during his "newly tags" segment with Kane as he continues to prove week in and week out that not only does he have charisma and personality, but probably has more than anyone else on the roster.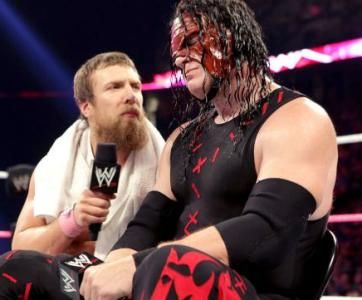 ROAD TO HELL IN A CELL

And in the name of doubling up, D-Bry also takes top spot for combined score for all the episodes in the build up to Hell in a Cell. It's been a long one at six weeks with lots of ups and downs, as well as disappearing talent (hi Randy!). With Cena's injury and uncertainty over the WWE title scene it left a lot of things up in the air but in the end Bryan took cummulative first place and it wasn't as close as it was in the build to Night of Champions either. With 38 points he was six clear of his nearest rivals, ironically the man he faced on Raw and one of the men he will face on Sunday night. Dolph Ziggler and Damien Sandow both managed to get 32 points and outscore both world champions. Despite getting back-to-back top spots in the middle of the build up, Punk can only finish 4th with 29 points thanks to some understated displays in recent weeks. Sheamus rounds out the top five which is a massive improvement from the last PPV with just a point less than Punk. Filling out the top ten for the Road to HiaC are Paul Heyman, Kane, Wade Barrett, Kofi Kingston as well as Cody Rhodes and Vince McMahon sharing the last spot.

So the rankings definitely show that it is the tag title match that should hold the most interest for me come Sunday in terms of build up. I am definitely looking forward to see just how the teams gel together but that won't be the main reason I am watching. Rumours have it that the WWE writers are having a bitch of a time booking a finish to Punk vs Ryback. That means probably one of two things, they are either going to get it horribly wrong or we are going to get some kind of awesome swerve. The possibilities are endless, from a Lesnar appearance, to a Cena heel turn, to the debut of Ryback's long lost brother that has been brought up in recent weeks... wait... I am fifteen years off on that one, but you get my point. It won't be a pretty match but it could be extremely interesting. Personally, I agree with Jericho. WWE have stalled on so many good ideas in recent years and whilst I am not the biggest fan of Ryback, I would just let his momentum keep building. Give him the strap, let him beat Punk again, Cena, Rocky at the Rumble before putting him and the title up against the streak at Mania. Winning or losing by then probably won't matter as he will have been made for life. There's not much on the rest of the card I am looking forward to right now. The World Heavyweight Championship match has the potential to be horrible, I haven't seem much of the ADR-Orton build and as for the Miz... just no! Ziggler is the intriguing factor in it all. Will he have a scheduled match and will he attempt the cash-in he is promising? I can tell you that I for one won't be checking out any spoilers if I don't watch it live!


So there is the tenth week of Ranking the Raw Talent done and dusted. Where does the time go? Not really a surprise for anybody who has been watching the mixed bag of Raw episodes over the last few weeks. I guess the question now is whether the big six will live up to the hype on Sunday. Not much to do now but see how everything pans out on Sunday before starting again on the Road to Survivor Series. As always I would love to hear your thoughts on today's rankings. Is there a glaring omission from the top ten? Could Cena have muscled in? Should Regal have got a spot just for being seen on TV? You can use the handy little comments boxes below, shoot me an email >>>here<<< or hit me up on my Twitter @MazzaLOP to let me know. I shall be back next week with a Hell in a Cell and Raw Ranking the Talent double bill. Enjoy the PPV and until next time... Peace!




ATTITUDE! Armageddon 2000 (CPR Productions)
ATTITUDE! Survivor Series 2000 (CPR Productions)
ATTITUDE! No Mercy 2000 (CPR Productions)