---



Ranking the Raw Talent - The Real Slammys


By Mazza
Dec 18, 2012 - 6:11:18 PM


'Sup, Lords of Pain? Well we are still getting over an extremely good PPV when we were presented with a really odd Raw. I mean the Slammy episodes are always a little different but this episode was all over the place. I wouldn't call it an awful episode but it certainly wasn't a great night for fans of the in-ring product. I am sure that all of us had at least one mark out moment with all the surprises (mine was without a doubt the New Age Outlaws). Now there were definitely a few moments of interest throughout the show, in particular Big E Langston attacking John Cena to end the show, but overall it all felt a bit flat. More annoying than anything however was WWE's insistence on telling us how to download an app over and over again. Seriously, it's not like the votes mattered anyway. They were all pretty much there to work to an agenda as it should be. These awards are all about pushing storylines but I have been thinking about who they should have gone to in reality. So I have decided to put my usual rankings on hold for a week and take a look at...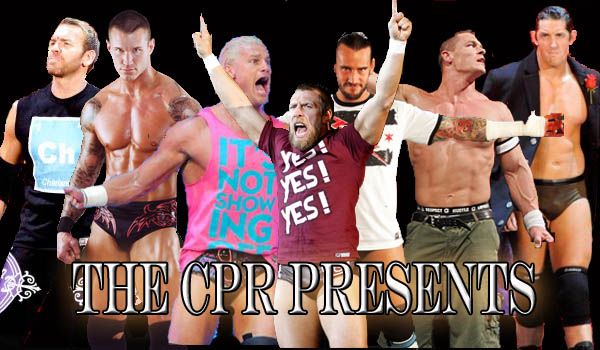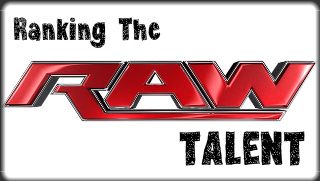 THE REAL SLAMMYS




Right, I may as well not half-arse this now I am committed and include the awards from WWE.com.

Category: Feat of Strength of the Year
Winner: Sheamus lands White Noise on The Big Show
Who Should Have Won: Sheamus lands White Noise on The Big Show

I think Antonio Cesaro had a genuine case thanks to hitting the Neutralizer on Brodus Clay simply because I was not expecting it but Sheamus seemed to regularly handle Show with ease. In fact it was probably the best part of their plodding feud.

Category: Best Dancer of the Year
Winner: Brodus Clay
Who Should Have Won: Brodus Clay

Ok, so I agree with the first two of these. I hope this idea doesn't become totally redundant before it gets going. Fact is, this is a jokey category. Brodus can't dance for shit. If it was serious I'd probably go for (ugh) Truth but this is all about the gimmick and Mr Clay has owned the dancing this year.

Category: Top Social Media Ambassador
Winner: Charlie Sheen
Who Should Have Won: No One

Social Media Ambassador's are straight up stupid. Absolutely ridiculous. Many of them have made for good, even great guest GM but why on earth do WWE feel the need to pay celebs to Tweet about their show. All part of the social medial hard-on they have developed this year.

Category: Tweet of the Year
Winner: Daniel Bryan
Who Should Have Won: Dolph Ziggler

To be honest, I can't remember a lot of the best ones but the fact is that I have plucked for Dolph as he has constantly delivered with great Tweets all year long. Picking one in particular would be tough but it has definitely been the #HEEL's domain.

Category: Insult of the Year
Winner: Cena to Ziggler and Vickie
Who Should Have Won: Miz to Punk

The only way Cena ever wins an award for best insult is if jumps in a Delorean and heads back to 2003. Besides, no insult in the world can better a well timed "your mum".

Category: Facial Hair of the Year
Winner: Daniel Bryan
Who Should Have Won: Damien Sandow

Despite Cody Rhodes' late efforts, this was always going to be a two horse race. To be fair there really is no wrong answer once it is between Sandow and Bryan but Damien takes the edge for me purely due to tidiness.

Category: Betrayal of the Year
Winner: Show screws Cena
Who Should Have Won: AJ screws Cena

Ok, so it came a bit too late in the day to make it but it will be the betrayal of 2012 that will stand up the most. I also can't remember when a heel turn last got such a positive initial reaction. May go all the way back to Austin at Mania 17.

Category: Crowd Chant of the Year
Winner: Feed Me More
Who Should Have Won: Yes!

Feed me more took off far greater than I thought it would but you just can't get anywhere near the amount of joy it gives live crowds to shout "Yes" whenever Daniel Bryan is about. He has gotten over tremendously this year thanks in large part to that one basic word.

Category: WWE.com Exclusive Video of the Year
Winner: Lawler
Who Should Have Won: Errr.... who cares?

Category: Upset of the Year
Winner: Daniel Bryan defeats Mark Henry and The Big Show
Who Should Have Won: Santino eliminates Rhodes and Barrett in the chamber

This might be a tad controversial seeing he didn't win the match but I don't think there was a better underdog story all year than Santino's phenomenal Elimination Chamber performance.

Category: Diva of the Year
Winner: AJ
Who Should Have Won: AJ

Not even close really. Whilst I have had a lot of praise to send in Eve's direction, AJ has really taken the spotlight to new levels. She had a brilliant first half of the year and although her run as GM and subsequent storyline has stifled her, she has still shown flashes of what has made her so appealing this year. Interesting to note that she wins this with very minimal in-ring action too. Just goes to show that there is no need for all women in wrestling to be a competitor. They can be just as successful and over as a valet/manager/authority figure/locker room bicycle.

Category: Tell Me I Didn't Just See That
Winner: Kofi's handstand
Who Should Have Won: Maddox's low blow

We finally get to the ones that appeared on Raw. Not to take anything away from Kingston, but that was a bit tame for this award. For me it has to be Maddox's screwjob on Ryback because it came as a shock even though we all knew something screwy would happen.

Category: Comeback of the Year
Winner: Jerry Lawler
Who Should Have Won: Paul Heyman

I certainly appreciate where WWE went with this but it was just another attempt to say "we're happy you're here, Jerry". There were a few wrestlers who could have nabbed this but for me it came down to a choice between two non-wrestlers. The guy who just missed out is JBL who has brought back joy in listening to wrestling again. Heyman gets the nod though for reminding people just what a good manager can do, whether it's for a beast with minimal mic skills or the best talker in the company.

Category: Kiss of the Year
Winner: AJ and John Cena
Who Should Have Won: Thinks back to whether we had any HLA. No? Ok then. AJ and Daniel Bryan

Again awarding this Slammy to Cena and AJ makes perfect sense from a storyline perspective but that kiss between AJ and D-Bry at Mania was the catalyst for both characters losing their minds and giving us a seemingly bottomless barrel entertainment this year.

Category: Superstar of the Year
Winner: John Cena and/or Ric Flair
Who Should Have Won: Really?

WWE had to blame the fans for this vote because even they couldn't have justified it going to Cena. Whether you look at it in kayfabe or not, the only answer to this question is CM Punk. A year as champion and a year delivering quality match after quality match with a whole host of opponents just can't be bettered. Cena's 4-5-2 PPV records doesn't get him near Punk and although he can boast some of the best matches of his career in 2012, he still doesn't quite match up to the champion's quality standard either.

Category: LOL Moment of the Year
Winner: Rock disses Cena around Boston
Who Should Have Won: Anger Management

This isn't even close. I enjoyed Rock's worth with blinkers on earlier in the year due to my markdom for the guy but even then he doesn't come close to how brilliant Kane and Daniel Bryan were in those Anger Management skits.

Category: #Trending Now of the Year
Winner: #FeedMeMore
Who Should Have Won: #DontGiveA****

I mean really, what is this category and how didn't the Rock win it seeing how he only seemed to speak in hashtags for a while back then before Mania.

Category: Newcomer of the Year
Winner: Ryback
Who Should Have Won: Antonio Cesaro

Damn WWE totally ignoring previous incarnations. I won't though which rules Ryback out. Not that he would have won it anyway despite building some great momentum this year. Damien Sandow however probably would have snatched this if it hadn't been for his brief run as Idol Stevens. So as it turned out, it was Cesaro by quite a margin.

Category: Match of the Year
Winner: Undertaker vs Triple H
Who Should Have Won: Undertaker vs Triple H

This is definitely the category that will have the biggest element of debate and I am sure that it is something we will see a lot of in year review columns in the coming weeks. At WrestleMania alone we have had Dr CMV1 place Rock-Cena on the same level as the Hell in a Cell and Super Chrisss name Jericho-Punk his match of the year. Add Lesnar-Cena, Punk-Bryan, Cena-Bryan, the ladder and TLC matches from Sunday and probably a few more to the list of potential winners. I, however do agree with the WWE on this one as I absolutely loved the drama and psychology that was the end of an era.


And that's the end of the column. No rankings this week but I will be very interested to hear who you thought should have won certain categories. You can use the handy little comments boxes below, shoot me an email >>>here<<< or hit me up on my Twitter
to let me know. I shall be back next with a more traditional Ranking the Raw Talent and tomorrow I start the final quarter of Oh Come All Ye Faithful, my Ranking the Talent advent calendar. Until next time, Peace.
Mazza Marks... For the Mid to Late 00s Midcard (CPR Productions)
Mazza Marks... For One More Match (CPR Productions)
From Five Stars to Crashed Cars in Philly (CPR Productions)