---



Ranking the Raw Talent - New Year Update (CPR Productions)


By Mazza
Jan 2, 2013 - 10:49:45 AM


'Sup, Lords of Pain? Happy New Year to you all. One of the first things I did during 2013 was watch the New Years Eve episode of Raw. I honestly didn't enjoy it very much. I am not sure why. I mean I usually take the positives with the negatives but I think that these festive shows are often lacking that little something. The fact that it was taped probably meant everyone showed up and wanted to head off straight away. Storyline wise there was more progression than the previous week but the rumble still seems quite a way down the road. I am sure I will be feeling like business as usual come next week when everyday life is back to normal but for this week I thought that instead of giving my Raw rankings, I would recap the first eighteen weeks of Ranking the Raw Talent.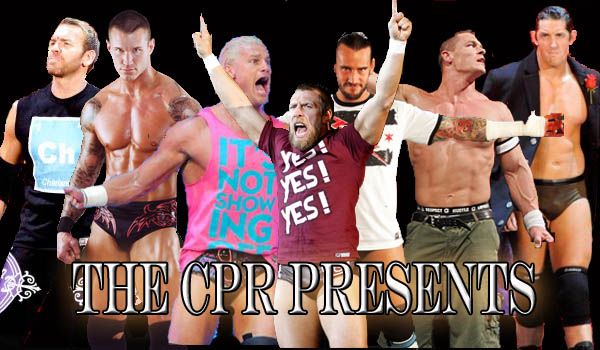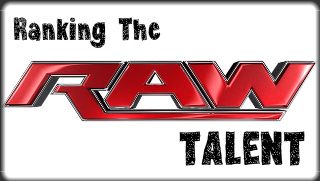 THE FIRST 18 WEEKS




The very first edition of Ranking the Raw Talent to hit the main page of Lords of Pain came the day after SummerSlam. The atmosphere was quite different back then. Some Swiss bloke who was mainly getting TV time on SmackDown had just won the US title from Santino Marella and I was looking forward to maybe getting a chance to see if the indy fanboy was the real deal. Despite having a great match at the PPV Dolph Ziggler didn't get the victory that logic dictated he should over a half way out the door Chris Jericho. Kane and Daniel Bryan's dislike for each other had just about reached a crescendo and Raw GM AJ was about to send them to therapy to sort out their issues. The Miz, R-Truth and Kofi Kingston were rather pointlessly holding the IC and Tag Team titles. Sheamus and Alberto Del Rio were embroiled in the world's longest and boring feud over the World Heavyweight Championship. CM Punk had just turned heel mid-title reign and the whole world was questioning whether it was a wise decision whereas John Cena's strange year continued, even though he was technically back in the WWE title picture.

We are only four and a half months down the line and some things have changed a lot in that time, whereas others seem to static. It's the nature of the beast really. During that time however I have ranked the top ten performers on eighteen different episodes of Raw. Regular readers of Ranking the Raw Talent will probably know that there are three men who were pushing for the best cumulative score over that period but the fact is that it isn't all about those three. There were actually 42 different people who made a RTRT top ten list at least once since SummerSlam. Only half of those 42 however managed to score ten points or more across the eighteen weeks. It really is a mixed bag of newer talent, under-achievers, occasional Raw wrestlers and announcers outside the top twenty with JBL leading the way in 21st place with the ten points he got when he first stepped in for a hospitalised Jerry Lawler. But it's the top twenty where things really heat up so let's take a look at who made it.


THE NEARLY GUYS


20. Heath Slater - 13 Points
The (former?) One Man Rock Band makes the top twenty with just three appearances on the countdown. Considering how much TV time he gets on the flagship show however, it's still pretty impressive. It wasn't even down to a good run as his appearances are pretty spread out. He is due another ranking though and if we can get the entertaining 3MB on Raw a bit more I am sure it won't be long until we see Slater again, whether it be due to his great selling or his skill at playing an annoying goofball.

19. Ricardo Rodriguez -15 Points
Ricky makes the list mainly thanks to his tremendous Christmas Eve showing. It's funny, on one hand you'd say that the personal ring announcer of a Smackdown guy has no business being this high, but on the other I'd say he's actually been underutilised. The guy has a natural charisma and, from the little I have seen, seems to have a lot of the fundamentals of being a good in-ring prospect. Del Rio's face turn seems to be getting him a little more to do so that is definitely a good thing. I think we could see him really come into his own in 2013 if booked correctly.


=17. Ryback - 18 Points
Ryback didn't have a match at SummerSlam but by the end of the year he had still managed to become a tremendously over baldy. When you consider that, you'd have to say that his position is a lot lower than maybe he deserves. I mean he has hardly put a foot wrong in-ring, and he has really got the crowd behind him (and his stupid catchphrase). He has been booked well through some very critical months which could have really ended all his momentum and whilst that is definitely a good thing for his character, it has hurt his ranking points. He has done well with what he has had to do but a lot of that has been minimal, particularly squash matches and brief promos.

=17. The Miz - 18 Points
Now I have never really been a supporter of Mr Mizanin but over recent weeks I have somehow managed to make myself look like his number one fanboy. It's not a secret that The Miz has really struggled this year. The fact is that he outdid himself to win the WrestleMania main event a couple of years back and he was always going to fall from those dizzy heights. I've always seen him as a midcard talent and that is where he's found himself this year. He has somewhat stuttered into his face turn but I think he is finding his feet now. I would expect him to become a regular lower points scorer in the coming months.

16. Vince McMahon- 19 Points
I have always been a strong believer that McMahons on TV improves the product. Sure there have been times over the years where it has been a bit too much but you really appreciate Vince's talent and understanding of sports entertainment when he shows up after a while away. He has been making quite a lot of guest appearances in recent months and almost all have been enjoyable. If you ever begin to doubt this man's passion or commitment for the business, look no further than his match with CM Punk from October which nabbed him ten points.

15. Rey Mysterio - 20 Points
Been a bit of a quiet year for the usually over-pushed Rey Rey. He was pretty directionless after losing the his IC title match at SummerSlam but soon found himself paired in a tag team with Sin Cara. It was definitely a good move as it kept Mysterio busy, helped Cara improve and played a part in the rejuvenation of the tag team scene. Still, with his ability to put on strong matches, I would hope to see Rey make the top ten more consistently as we head into 2013.

14. Wade Barrett - 26 Points
2012 could have been all about Wade Barrett had it not been for a poorly timed injury early in the year. He returned not long after the start of this series and has been picking up points here and there since. He is starting to get back to the place he was when he got injured and now has the Intercontinental Championship around his waist to start out 2013. Unfortunately it's a title that hasn't helped raise superstar profiles a great deal in recent times but I would expect Wade to continue on his path right now before maybe stepping up a level in the second half of the year.

13. Paul Heyman - 27 Points
I have never been a Heyman guy. I find him extremely grating when he is on the announce team but I have always had a healthy respect for his work as a manager. Since he found himself paired with CM Punk to help the WWE Champion's heel turn, he has really proved his worth. At the time you'd have thought the last thing Punk needed was a mouthpiece but it has proved to be a good move. With 27 points Paul E is the highest placed non-wrestler on the list and if he keeps speaking, I would expect him to continue to score well, particularly if we see Lesnar return for a Mania program.

12. Cody Rhodes - 30 Points
Again we have somebody that I have never been a big fan of. I have always found him to be annoyingly over the top with his promos and character despite having good in-ring talent. Being paired with Damien Sandow however has seen him pick up a lot of points. With Sandow having a naturally over the top character it has seen Cody tone things down. Not only has that improved his delivery, it has also allowed him to shine between the ropes as team captain in that area so to speak. His work as part of Priceless was always great and it could well be that his career should be spent in the tag division. Oh, and that mustache....

11. Kofi Kingston - 34 Points
Coming just outside of the top ten is the epitome of WWE midcard. Kofi Kingston just goes out there with whatever he's given and puts on a good show. He's popular, he's exciting and he's consistent. You do wonder what is next for him now that he has dropped the IC title. I have a sneaking suspicion that 2013 may be the year that Kofi gets a "thanks for the hard work" world title run. He's always going to be a Money in the Bank contender and a short run with the big gold belt would certainly be a welcome reward.

At the end of the day though, this list has always been about the top ten which makes everybody who's appeared so far an also-ran. We are getting down to the business end of things however now with...


THE REAL POWER 10


10. Alberto Del Rio - 35 Points
On one hand you could say that it is impressive that a SmackDown star cracks the top ten but when you consider that he has been featured prominently on a dual brand Raw, more often than not in the world title scene, you would he should be pressing for a higher spot. He picked up points here and there, and nabbed his top ten spot with a great performance last week. I am starting to believe his face turn could work too. He is obviously a very talented guy but something just wasn't clicking as a heel. I am already finding myself warming to him a bit more and if that carries on, he has the tools to maybe start to push the top three guys on the list.

9. Antonio Cesaro - 40 Points
The United States Champion has impressed me a great deal since he begun showing up on Raw. Proof of that is that he failed to score in the first six editions of this series so he has made the top ten essentially from twelve appearances. Between the ropes he is clearly extremely competent, being a unique mix of powerhouse and... well... William Regal. His character is also been slowly but surely gaining momentum recently and I fully expect to see Cesaro continue to improve his overall place on this list.

=7. Sheamus - 48 Points
The Celtic Warrior has not been out of the World Heavyweight Championship scene throughout the eighteen weeks but his work has definitely been hit and miss. There are weeks where you think that he makes a strong choice for SmackDown leader whereas other you feel he is out of his depth. His in-ring work has generally been consistent but there are clearly people he works better with than others. His character has been less consistent with his promos sometimes funny and other times just falling flat. Now he is seemingly out of the title hunt on SmackDown it will be interesting to see where he goes.

=7. Randy Orton - 48 Points
It's been a very strange time for Orton what with all the Wellness Policy violations and movies. He has actually missed a lot of episodes of Raw and as such has failed to build much momentum in terms of character and storylines. I've said it before and I'll say it again. I don't think that is a bad thing. Randall has often been hit or miss in terms of his characters but without having to worry about that he can just concentrate on putting on good matches. And that is what he did during the second half of 2012. He showed up, wrestled well and went off again and it was enough to get him in the top eight.

6. John Cena - 58 Points
A whole year without Cena holding a world title is a strange thing. The IWC wanted it and they got it. I think that overall we have to be happy as I don't think Cena has had this many good PPV matches in a calendar year throughout his whole career. It hasn't given him the easiest ride on Raw however. He has often found himself in a supporting role on TV and he has definitely had good nights and bad nights. His promo work has ranged from excellent (I thought he was great on RAW NYE) to his embarrassing corny PG stuff. With Mania around the corner though you'd have to think that some consistency will begin to creep in as well as some interesting big match build up.

5. Damien Sandow - 66 Points
For Sandow to crack the top five has to go down as the biggest shock of this list. The fact that he has outperformed some huge industry names is tribute to just how much potential the character and the actor have. Everything about Damien is old-school. His character, his reactions, his expressions, his promos, his wrestling, EVERYTHING. He is clearly a student of the game and he continues to impress me more and more each time I see him. I am not certain the character necessarily has years and years to run in the company, but I can see 2013 being a huge year for Sandow.

4. Kane - 68 Points
A couple of years ago when Kane had his run with the big gold belt, everybody thought it was a farewell pat on the back. Thank God it wasn't because in the last six months, Jacobs has had his best run since he debuted as the Big Red Machine. He has always had a good feel for the comedic side of his character but being paired with Daniel Bryan has brought it to new levels. It seems to have given him a new lease of life in the ring too and has looked as sharp this year as he's ever done since he showed up as The King's dentist. I am not sure where he will go when he eventually splits with D-Bry but there is no doubt that Anger Management and Team Hell No has added even more to a pretty hefty WWE legacy.

So Kane wins out in terms of the best of the rest but in reality this has been a three horse race pretty much since the first couple of weeks. There is a long way to go in what I initially called a yearlong series but it will take a lot of consistently great work for anyone to in amongst...

THE BIG THREE


3. CM Punk - 93 Points
2012 has definitely been CM Punk's year. He has held the WWE title from beginning to end, knocking off a number of opponent in high quality matches whilst pulling off a fairly tricking heel turn as he went along. During this series he has had to deal with a whole lot of not really knowing where he was going. There was Cena's pre-HiaC, the panic change in the Survivor Series build up and, of course, his own recent knee surgery. Despite having to contend with all that he finds himself one first place away from the very top of the list. His build to the Royal Rumble with The Rock should be excellent and he is a lock for a WrestleMania main event. As such I see him as favourite to be in the lead post-Mania.

2. Dolph Ziggler - 99 Points
The Show-Off has definitely impressed this year. You'd be hard pressed to find someone who doesn't believe Ziggler isn't main event ready. Some would say that he was before but I think his game has stepped up in 2012. He seems just a tad sharper in the ring but has come on leaps and bounds on the mic. As the year ends I do believe he is talking at a main event level and with his instant heat gaining manager traded in for a younger model (as well as Zeus and Mr Hughes' lovechild), he is definitely ready to sink or swim at the top. I think one thing is for sure though, wherever his spot on the card will be, there is always a big chance that he will be stealing the show, your girlfriend and a high placed ranking.

1. Daniel Bryan - 103 Points
I doubt the leader will really come as a surprise for anyone. 2012 may go down in history as Punk's year but Daniel Bryan has turned water into wine at every turn. When the series started he was on the verge of going to Anger Management with Kane so essentially he has topped this list as a tag team wrestler. The thing I keep saying about Bryan is that he has been a perfect total package of a sports entertainer in 2012 and I honestly see that continuing at a higher level in 2013. He has all the attributes he needs and the crowd absolutely love to react to him so even WWE creative on their worst day couldn't mess it up.... could they?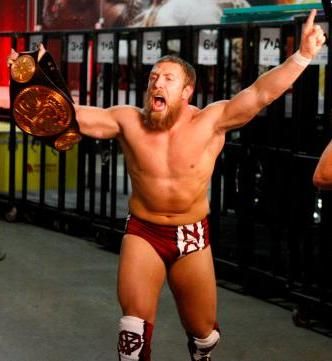 So there we have it. Eighteen weeks into RTRT and Daniel Bryan rules the roost, having been the main figure in making the best WWE tag team division in a decade, maybe even two. Ziggler and Punk are breathing down his neck though and a few others in the pack behind them will be looking to bridge the sizeable gap as the Road to WrestleMania begins. When you think that on top of that, the likes of The Rock, Triple H, The Undertaker and Brock Lesnar will likely be thrown into the mix, the competition on Ranking the Raw Talent is likely to become fierce in the first quarter of 2013 so make sure you stay tuned.


And that brings me to the end of this week's column. As always I would love to hear your thoughts on the rankings. Do you think they give a good overview of WWE's A-Show since SummerSlam? Was there somebody who missed out on the top ten that should have been there? Is there someone in the top ten who have no business being there? You can use the handy little comments boxes below, shoot me an email >>>here<<< or hit me up on my Twitter
to let me know. I shall be back next week as things return to normal. Until then... Peace.









Mazza Marks... For Mania Macho Madness (CPR Productions)
The Devil's Advocate - So Much Universe
Smarks Court - Who Got NXT? (CPR Productions)
Mazza Marks... For Tag Teams (CPR Productions)