---



One Moment In Time (CPR Productions)


By Mazza
Apr 4, 2014 - 2:10:47 PM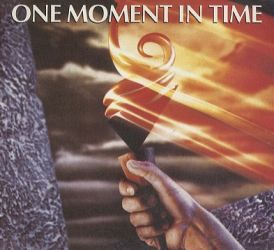 Each day I live
I want to be
A day to give
The best of me
I'm only one
But not alone
My finest day
Is yet unknown




Daniel Bryan is going to WrestleMania and he is going as the star attraction. It is time to put aside everything that has gone on before. The debate over where he was originally meant to be on the card is irrelevant. Wondering what would have happened had Punk not left is irrelevant. Analysing why and how Bryan got to this point is irrelevant. The point is he is there. We have got what we wanted essentially. Sure a lot of you wanted him to already be champion but that would have meant nothing if he was pushed aside in the build up to WrestleMania. I had been on board with WWE's booking since SummerSlam with the hope that it would build to his big Mania moment. That faith took a major hit with the Royal Rumble but for whatever reason, things were back on track the next day. From there the Yes Movement and Bryan's role at WrestleMania snowballed.

WrestleMania will be the biggest night in the career of Daniel Bryan. Hell, it could well be the biggest night in the fandom of many in the IWC and the WWE Universe. Pulling double duty at the Showcase of the Immortals has become an extremely rare occurrence. Doing it in two main event matches happened just once and that was twenty years ago. Now we have a huge roster and a company that seems to want to get as many people as possible on the card. This year thirty of them were thrown together in a battle royal. We aren't just talking jobbers either. We are talking guys that regularly find themselves in main event slots such as Big Show, Sheamus and Alberto Del Rio. Any one of these guys could have fit into a main event slot comfortably but they miss out this year whilst Bryan takes two slots. Of course there is always the chance that it is Triple H who gets two slots but I don't think the WWE are going to take Reality Era trolling quite that far! Daniel Bryan gets given the keys to the castle on Sunday night and you just know that he is going to bring the very best of him, as he always seems to do but WrestleMania XXX will be his finest day.




I broke my heart
Fought every gain
To taste the sweet
I face the pain
I rise and fall
Yet through it all
This much remains




The Road to WrestleMania XXX has felt like a ridiculously long one for a Bryan fan. The emotional rollercoaster since SummerSlam alone has been insane but it goes back further than that. It goes back further than the first eighteen seconds of action at WrestleMania 28 too. Since Bryan first showed up on WWE television he has been on the receiving end of contrary booking. I am in a camp that firmly believes the WWE machine has been behind him since day one but, kayfabe at least, it has often appeared to be the opposite. They clearly knew they had a talent in Bryan and he was the star attraction of NXT season 1 even though there was an appearance that he was being buried week in, week out. Was his losing streak of excellent matches and Michael Cole's constant forehanded insults (that's the opposite of backhanded compliments, right?) the first strike in the Reality Era? It's a pattern that has continued with Bryan and seemed to work all the time. He is pushed, yet at the same time it can appear that he is buried. The two just don't seem to go hand in hand but it has had the fans get behind him more and more at every turn. His early elimination from NXT and eventual snapping at Cole seemed to mark his return to the indies. But it didn't. His choking of Justin Roberts with a tie, firing and burial at the hands of Nexus leader Wade Barrett did mark his return to the indies. But it didn't really. He was brought properly to the main roster as part of Team WWE at SummerSlam at the expense of his NXT pro, The Miz. He went on to gain some revenge for the abuse he suffered at the hands and mouth of Miz and Cole during NXT but his ex-pro moved on to bigger and better things and Bryan followed in his footsteps. He won the Money in the Bank briefcase but would go on to lose pretty much every match he was involved in. Rumours were rampant he'd be the first man to fail at a cash-in until he became World Heavyweight Champion by cashing-in on the Big Show at Tables Ladders and Chairs 2011. He held onto the strap for a while but it would soon be time for Mania.

WrestleMania 28 hit the IWC hard. We dared to dream as Bryan had not only become a world champ but had carried the belt to the Showcase of the Immortals. Eighteen seconds later it was over with one boot to the face. Built and buried in equal measure. In a kayfabe sense the guy who had everything had just lost it. More than anything however it was memorable. More memorable than an 8-12 minute match with Sheamus would have been. The "Yes" and "No" chants were already becoming a thing but this would cement them as a part of pro-wrestling culture. Bryan became a big part of WWE programming. His stock rose as he challenged for titles and moved into what became a phenomenal strange bedfellows tag team with Kane. Hell No became easily the most interesting thing on WWE TV and the fans continued to take notice. It was soon clear that Bryan could no longer be ignored. In kayfabe and in reality he was looking unstoppable and we were all ready for the culmination at SummerSlam. After beating John Cena clean in the middle of the ring to become WWE Champion, the IWC and WWE Universe marked out in unison. We knew though. We knew what was coming next. A Pedigree and a briefcase brought our world and Bryan's crashing down to earth.




I've lived to be
The very best
I want it all
No time for less
I've laid the plans
Now lay the chance
Here in my hands




I've never seen the IWC quite so at odds with itself as it was in the aftermath of SummerSlam. I mean I know that there is rarely full consensus but after the Authority was born it was something else. Some corners were utterly disgusted. Some looked at it as a genius move with a huge potential long term pay off. What was happening for sure was more of the give and take booking for Bryan. He'd get buried and beat down on television week in, week out yet at the same time he would prove to be superior to Randy Orton every time they stepped in the ring. Beating the champ was easy stuff for Daniel. What he couldn't overcome was the Authority, the kayfabe power in the WWE that was based on reality or based on internet perception, depending on who you ask. When he finally moved away from the main event scene to feud with The Shield and then The Wyatt Family, more and more people became disillusioned. Rumours of joining the Wyatts came true but didn't last long as we got an epic breaking free moment. Then there were rumours that he'd be fighting Sheamus at Mania as the Rumble drew close. For me this was going to be the night where my patience paid off. He'd been the main focus of Raw ever since SummerSlam. He'd been main eventing, even when he'd supposedly been demoted. His reactions had been growing. It was time to pull the trigger. When he lost to Bray and didn't show up in the Rumble match I was deflated. I clearly wasn't alone. That was the last straw for many who had previously firmly believed the WWE knew what they were doing.

As fans we may never know what happened in those twenty four hours between the Royal Rumble and Raw the next night. Coming out of it however was the course for WrestleMania XXX that will go down in history. Bryan's path was now clearly pointing towards a Mania date with The Game. Once we got past Elimination Chamber that path became even clearer. The segment where the Yes Movement hijacked Raw will go down as a great moment in the history of the company, but it also gave us exactly what we wanted. You know what they say though! Be careful what you wish for, you just might get it. The COO became The Game and Bryan felt the full wrath of the sledgehammer and shovel wielding Cerebral Assassin. The push and burial went hand in hand once again and this time it was the biggest thing on the card going into the biggest night of the year. And here we are on the eve of the biggest event ever in the history of the WWE.




Give me one moment in time
When I'm more than I thought I could be
When all of my dreams are a heartbeat away
And the answers are all up to me
Give me one moment in time
When I'm racing with destiny
Then in that one moment of time
I will feel
I will feel eternity




On Sunday I believe that Daniel Bryan will have the biggest night of anybody in the history of WrestleMania. I believe he will defeat one of, if not the greatest heel in the history of the business and then go on to win the WWE World Heavyweight Championship. If he does, it will put him at the very top of the list. Bigger than Randy Savage beating four men in one night. Bigger than Bret Hart opening the show in a classic and winning the title in the main event. Bigger than Shawn Michaels realising his childhood dream by going an hour and change. Bigger than a tickertape parade for two best friends who had undergone an epic journey. Of course nothing is a foregone conclusion. WWE are really tapping into trolling in the Reality Era but I think even they know that Sunday night needs to be Bryan's night. A word of warning to the IWC however. If we do get what we want, soak in every moment of it. Don't look for little things to ruin it because that will be the pinnacle. It won't get better than that. There won't be a two year title reign that follows it. Bryan will continue to feel the force of the Authority and Hunter will come up with new schemes to "bury" him. The storyline could go on for a long time and there will be more highs and lows for Bryan in that. None of the highs will ever match what happens in New Orleans however. It will truly be one moment in time.








You're a winner for a lifetime
If you seize that one moment in time
Make it shine












You can like CPR Productions on Facebook




Follow Mazza on Twitter






The Devil's Advocate - So Much Universe
Smarks Court - Who Got NXT? (CPR Productions)
Mazza Marks... For Tag Teams (CPR Productions)
The No Movement (CPR Productions)
Mazza Marks... For the Mid to Late 00s Midcard (CPR Productions)