---



ATTITUDE! SummerSlam 1998 (CPR Productions)


By Maz & Mav
May 15, 2014 - 4:06:16 PM


'Sup, Lords of Pain? Well it is a big day today. I am sure we will all have our eyes glued to the news section waiting for some information about Daniel Bryan's surgery. Like most of you, I will be keeping everything crossed that all goes well and he heals at Cena speed. That said, I also hope that he doesn't rush back just because he feels he has to. This isn't like Austin in 1997 when he was still on the rise and there was a war to be won. WWE can afford Bryan taking the time off to heal properly and so can Daniel himself. His greatest moment has happened and contrary to what some people may think, he has made it. If he comes back in a month or in a year, it will be complete with every bit as much crowd support as he has had over the last few months. On a personal note I am obviously disappointed that I won't be seeing Bryan live as champion at the house show I will be attending in Leeds tomorrow but such is life. Making sure he comes back, whenever that may be, as good as ever is clearly the most important thing here. Good luck Daniel, and for your own sake, please cut down the frequency of those big risk moves when you return. We will still love you without them!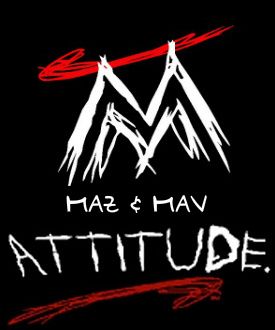 Mazza: So here we are. The WWF had been on a roll since Mania. TV ratings were up. PPV buyrates were up. The Stone Cold vs McMahon feud had captured the imagination of the wrestling world and the supporting cast of The Undertaker, Kane and Mankind were playing their parts brilliantly. An undercard of rising stars led by The Nation of Domination and Degeneration X were bringing the goods too, making a very well rounded product. But they found themselves with their first big test since the Austin Era begun. WCW were pulling out all the stops with celebrities in the summer of 1998 but Vince would let his talent do all the talking at SummerSlam.

Maverick: There's no doubt, watching the product back, that confidence was sky high in Stamford, and rightly so. Vince had happened upon a formula, a top star and a supporting cast that ate into WCW's market share in a way he couldn't possibly have imagined back in the summer of 1997. Casting our eye back to August 1998, you can see the worm visibly turning, although that wasn't quite as obvious at the time. Either way, history has remembered Summerslam '98 as an all time great pay-per-view, and easily top 5 in the annals of the August classic, so let's see how true that perception is as we break down...








The Event: SummerSlam
The Date: 30 August 1998
The Place: Madison Square Garden, New York, New York




BACKGROUND AND BOOKING


Following the typically Austin ending to the Fully Loaded main event, where the WWF and now Tag Team Champion had hit the Stunner on his supposed partner, the number one contender to his title, The Undertaker, the build to Summerslam began with the Deadman demanding an apology from the Rattlesnake. Instead of Austin, 'Taker was presented with Vince McMahon and his attendants. Vince booked the Phenom and his tag partner Stone Cold to defend the belts against The New Age Outlaws in the main event slot. Austin and Taker, despite their friction, retained the belts in a good, competitive match. After the match, the Big Red Monster appeared to beat down Austin, reigniting conspiracy theories about his relationship with his storyline brother. The brief tag reign of Austin and 'Taker made for excellent television in late July and early August, and on the 08/03 episode of Raw they defended the belts against The Nation team of The Rock and Owen Hart in a superb TV tag match main event which ended in a schmazz after numerous run ins from Kane, Mankind and the Outlaws. During that brawl, Kane "accidentally" careened a chair off Mankind's head, furthering the "conspiracy" angle. Undertaker, for his part, had continually denied these rumours, even telling Austin that he would, until Summerslam, be the "safest S.O.B in the WWF" because the Deadman had no interest in a tainted victory over him. Furthermore, 'Taker was serious about being a fighting tag champion and encouraged Austin to "be a man" by being his partner in reality as well as name.

The stories on WWF television were so brilliantly intertwined at the top of the card by now that all sorts of interesting angles diverged off Stone Cold and The Undertaker. Mankind began the 08/10 Raw going crazy backstage, demanding answers, since Kane had not only hit him with a chair in the previous week's schmazz but had also shoved him off the apron and through a table on Sunday Night Heat...except that "Kane" had turned out to once again be The Undertaker in the Kane costume. The only person, Mankind said, that ever told him the whole truth was Vince McMahon. The man himself, in brilliantly Machiavellian fashion, told Mankind that he would do him a favour and tell him that those two monsters are one and the same and not to trust either of them. At this stage, the Mankind character was still gathering major heat, but you can, in hindsight, see the wheels starting to move towards the face turn. This was enhanced by the main event, a four corners match for the tag straps featuring 'Taker/Austin, Mankind/Kane, The New Age Outlaws and Owen/Rock. During that match, Mankind kept his distance from Kane for his own safety, but the two once again became tag team champions when Kane pinned his brother following a chokeslam, after Owen and Rock had been distracted by the appearance of the rest of DX.

Having lost the straps of course, The Deadman and The Rattlesnake no longer had to co-exist, and the feud kicked into high gear the next week as Austin drove a hearse into the arena and declared that he would put his foot up 'Taker's dead ass and shove him in that hearse. The man he was confronting at the end of the show turned out to be Kane in The Undertaker's gear- they pulled that twin magic stuff pretty much for the entire programme- and at the end of the show, Kane and Undertaker left together in the hearse with Austin left cursing after them. This seemed to indicate a definite alliance between the two brothers, and this was confirmed on the go home show when the opening segment involved a smug Vincent K. McMahon saying that he was glad they had finally "come out of the hearse" as allies. He warned the brothers that they might not need his help at Summerslam, as the two of them would overmatch Stone Cold, but at some point they would need his "strategy, wisdom and friendship". An emotional Paul Bearer begged Kane to say it wasn't so, but the brothers savagely beat down their former manager (and storyline father in Kane's case) and then dished out the same to Mankind when he appeared. When Austin finally appeared, he let them know that they should grow eyes in the back of their head because he'd be taking one of them out that evening to even his odds for Sunday.

Mankind and Kane's dysfunctional status as tag champs was further complicated by the fact that they were due to face The New Age Outlaws together at Summerslam, but were also booked in a Hell in a Cell match to take place on Raw that evening. It's been forgotten by most in the canon of Cell matches, but it did indeed take place, a cell match on Raw. You wouldn't get that anymore. Mankind took out the referees at the start and started trying to throw chairs onto the roof of the cell. As he started climbing, just as he did at King of the Ring, JR declared "he's lost his damned mind!" 'Taker appeared and dragged him off cage and through the announce table in another echo of cell matches past. Kane battered Mankind inside the locked cell, and despite a comeback from his mentally unstable partner, the Big Red Monster hit a Tombstoneand then another on a chair as The Deadman directed traffic from outside. Then, suddenly, Austin suddenly appeared from under the ring and attacked Kane, making good his promise as 'Taker vainly attempted to get in. The episode ended with Undertaker promising that Stone Cold would have nothing to fear from Kane on the evening of Summerslam as he had his own agenda. A stare down sent the main event programme into the company's second biggest night of the year.

It should go without saying by now that the Nation and DX were kept busy throughout the build to Summerslam, both in business against each other and in the main event programme outlined above. Rock and Owen and The Outlaws spent the early part of the month pursuing the tag straps but were involved in other business too. Owen declared himself the most dangerous man in the world following his victory in the Dungeon Match and called out challengers. What he got was Jason Sensation appearing again in the costume from the DX skit a couple of weeks before mocking him again. Dan Severn appeared to protect the young impressionist, and a match between he and Owen ended up being interrupted by an enraged Shamrock, who put Owen in a choke, only to be choked out himself by a vengeful Severn. The two were booked in a "Lion's Den" match for Summerslam, a kind of homage to Shamrock's MMA heritage. The two clashed several more times before the PPV in interference and ambush, with Severn revealed as Owen's MMA trainer on the 08/17 episode of Raw after the two ganged up on Shamrock and then gave the same treatment to Steve Blackman when he tried to assist Ken.

As well as tagging up with Owen, his stable leader The Rock found his Intercontinental Title in high demand. The post-Fully Loaded Raw featured a thrilling TV triple threat bout with X-Pac and Triple H, which followed the familiar pattern of two stable mates ganging up on the champ before their own desire to be champ overwhelmed them. Indeed, Trips and Pac got into such a heated exchange of moves that Rocky was able to wander out of the ring and get counted out to retain (this was before triple threats became no count out/no DQ). The following week, Hunter and X-Pac had a one on one match to become number one contender for The People's Champ's title, which Helmsley won with an assist from Chyna that severely rocked the DX boat. The 08/10 edition saw DX all arrive separately to the arena amidst speculation that they would split. This turned out to be an elaborate hoax, as the component male members called each other jack offs, and then Trips announced that the crowd wanted to see a DX split, so that was what they would get. The guys all made to moon the audience, but Chyna stopped them and demanded she be given the honour. With Chyna stripping her trousers off to reveal her thong, the unity of the group was very much restored.

Triple H's number one contendership led to a new Nation campaign to take him out; during a street fight between the two stables on the 08/17 edition of the flagship show, the leader of DX got isolated, beaten down and busted open with a ladder after X-Pac was attacked by Jeff Jarrett and Southern Justice. Double J shaved a lock of Pac's hair, as he had with the Headbangers and Droz in previous weeks. A hair vs hair match was booked for the pay-per-view and the stage was set through X-Pac urinating in Jarrett's cowboy boots and the country singer taking out the DX member with a guitar shot later in the go-home show. X-Pac was continually brilliant in the build to Summerslam; in fact if you were naming an MVP of the Raws leading up to that pay-per-view, I think it would be erroneous to give it to anybody else. The Outlaws also had a big month, mixing it with main eventers and looking competitive in the process. Their determination to get the belts back helped their credibility moving forward.

The European Title picture, meanwhile, was perhaps the only element which wasn't booked with painstaking care. D'Lo was money as the lucky champ, but he wasn't booked to face Val Venis at the pay-per-view until the last minute and the two did not interact on Raw at all. D'Lo defended against Vader and Ken Shamrock on Raw, whilst Val spent a second successive month feuding with Kaientai over his relationship with Mrs Yamaguchi. This was actually an insanely entertaining, if ridiculous midcard TV feud. Yamaguchi San infamously cut a salami in half with a sword on the 07/27 Raw, exclaiming "I choppy choppy your pee pee!" The next week, Val found himself kidnapped by Kaientai and tied up in a backstage room and narrowly avoided having his wedding tackle severed. The John Wayne Bobbit story was still all over the news at this stage, and this angle smartly played up to it, with the unfortunate man himself appearing in an in-ring segment with Val on the 08/10 episode to reveal that Venis still had his...penis and was kicking Mrs Yamaguchi to the kerb. Amidst all this Taka Michinoku had turned heel and joined Kaientai, and Val fought them for the rest of the month. The fact that the Japanese stable ended up facing The Oddities (who spent the month backing up Sable in her continuing feud with Mero and Jackie which ended up with her being booked to face her husband and his new valet in a mixed tag where Sable would find a "mystery partner") and Val ended up with a European Title shot against D'Lo was honestly some strange booking on WWF's part.

So, those were the major angles heading into this key pay-per-view. Now, Maz will talk you through the ways the matches went down in...


THE UNDERCARD


D'Lo Brown defeated Val Venis in 15:31 to retain the European Championship
Before the match even gets underway I am entertained. Val cuts an amusing "I came, I saw, I came again" promo whilst Brown is announced as hailing from Helsinki, Finland. The King and JR discuss rumours that his chest protector has been reinforced and he uses it to gain the upper hand early on. Val gets back into things and the action is well paced and crisp. Things continue to go back and forth and, whilst the action is good, the crowd are a little quiet. That changes when D'Lo hits a Sky High on Venis coming off the top rope. The ebbs and flows continue and Brown gets his knees up on a Money Shot attempt before missing his own finisher. The action goes on and Val takes off D'Lo's chest protector and puts it on himself. He goes to the top but the ref stops him and it results in The Big Valbowski getting crotched. The ref gets in the challenger's face again so Venis throws him to the floor resulting in the DQ. He slams the official after the match and hits a Money Shot on him before posing. This was a well wrestled opener and they did a good job to get the crowd back into it after a quiet start. Two of the more underrated performers of the era doing a good job.
ATTITUDE! Rating: ***


Michael Cole interviews Mankind in front of a beat up hearse backstage. Apparently he wants to put Kane in it. He gets a sledgehammer out and it appears he's about to go to work on it again as we cut back to the ring.


The Oddities (With Luna & ICP) defeated Kaientai (With Yamaguchi San) in 10:08 in a Handicap Match
If you haven't seen The Oddities' entrance, then I suggest you seek it out. It is quite the sight which words can't really do justice to. Taka is now part of Kaientai and they will take on the three giants with a man advantage. Taka starts out with Golga (Earthquake in a gimp mask and Cartman t-shirt). I've been enjoying Japanese light heavyweights but this time they are here for comedic effect. For most of the match it is clumsy giants against guys who are way out of their league. We eventually get to see some fun action as Kaientai get the advantage over Golga for a bit by working 4-on-1. They all hit top rope splashes and then rolling elbows on the chubster before he clotheslines them all to the floor. The end comes when the Giant Silva and Kurrgan chokeslam all four opponents at one time and Golga covers them all for the win. It is party time again after the match. This was comedic relief. It wasn't the worst example of it in the history of the company by any stretch of the imagination but I'd rather have seen Kaientai showcase their in-ring talents more, particularly on a big PPV.
ATTITUDE! Rating: *¼


X-Pac (With Howard Finkel) defeated Jeff Jarrett (With Southern Justice) in 11:09 in a Hair vs Hair Match
The Fink got his head shaved on Heat and the site of him in a DX top, fully shaved head, doing crotch chops isn't one I'll easily forget. Southern Justice are sent to the back and Jarrett attacks from behind to start the match and the early pace is quick. The action goes to the outside and Double J atomic drops Pac into the ring post. He gets into the ring at nine and this gives Jeff control. He takes charge of things for a good bit of time with the DX man's comebacks being short lived. Eventually a DDT gets him back into things and we see some nice counters. We get lots of close falls and some cheating by Jarrett sees Finkel get in his face. Double J nails the announcer but turns around into an X-Factor. Waltman is slow to cover and Jarrett kicks out before Southern Justice interfere again. They try to nail Pac with a guitar but a miss allows the DX man to grab the guitar. He hits Jarrett with the instrument and picks up the win. The former Godwinns try to drag Jeff away but The Outlaws chase them off. The Headbangers and Droz come down to give a hand with the haircut. They have a great time while Jarrett tries to tell the ref he was hit with a guitar. This was another fun midcard encounter between two very good midcard workers. The middle section with Jarrett on top went on a bit too long but the after match shenanigans were entertaining.
ATTITUDE! Rating: ***¾


We have a promo with the Rock where he guarantees victory in the ladder match.


Edge & Sable defeated Marc Mero & Jacqueline in 8:24
Sable's partner was still unannounced before the match and when it is announced as Edge, he comes through the crowd to the ring. The gents start things out and Mero quickly tags out when the newcomer gets the upper hand. Jackie squares up to fight Edge but he tags in Sable who is screaming to get involved. This prompts Jacqueline to tag in her partner but we get underway with the guys again. It's not long until it's the ladies' turn and the crowd pop huge for Sable getting her hands on Jackie. Mero gets involved and almost gets Sablebombed before his new girlfriend stops the move. Sable lands a TKO on Jacqueline but Marc interferes this time to break up the pin. Edge now gets to show off his talents and looks pretty good up against Mero. The heels run continuous interference but they eventually run out of luck. Edge crotches Mero on the top rope and Sable hits her ex with a hurricanrana. Jackie comes off the top to break up the pin but can only hit Marc. Edge soon hits Mero with a Downward Spiral and slams Sable onto him for the victory. It was a nice way to put the feud to bed. The match wasn't great but this was much more about the story, and it worked out well for that. Edge got to show some early potential, Jackie showed she was a great foil for the less experienced Sable and Mero was as on point as he had been since the feud begun.
ATTITUDE! Rating: **¼


Cole is with Mankind and announces that Kane will not be showing up for the tag match. Foley offers Cole the chance to be his partner sarcastically when giving fans their money's worth is brought up. Vince comes out and sweet talks Mick into competing and becoming part of history at MSG. It shows off McMahon's motivational skills and Foley's desire to create a legacy and be loved. Ready to go, Mankind has thirteen words for the Outlaws - "how many woods could a woodchuck chuck if a woodchuck could chuck wood". Excellent segment.


Ken Shamrock defeated Owen Hart (With Dan Severn) in 9:16 in a Lion's Den Match
The Lion's Den is like a mini Octagon and the match is hard hitting from the start. Hart gets busted open at the mouth early on and Shamrock chokes him with his t-shirt. There is some nice continuity as The World's Most Dangerous Man uses "home advantage" just as Owen did a month earlier. The Nugget gets back into things however and uses some wrestling in amongst the brawling. Shamrock uses kicks off the cage to get a foothold but goes to the well once too often and gets caught with a nice slam coming off. Hart tries to end it with a Sharpshooter but Ken breaks it by climbing up the cage. Owen is soon going for a choke that was taught to him by Dan Severn but Shamrock escapes courtesy of using the cage again before he uses the ankle lock to get the tap out. A really good match. The extra space and time allowed them to build on the dungeon match and as such this one has aged better. Hart and Shamrock delivered a really nice blend of pro-wrestling and more of an MMA style and it worked brilliantly.
ATTITUDE! Rating: ***¾


We get an Austin interview where he says he respects Undertaker more than anyone else in the company but won't hesitate to do whatever is necessary to keep his title.


The New Age Outlaws defeated Mankind in 7:30 in a Falls Count Anywhere No-DQ Handicap Match to win the Tag Team Championship
So Mick finds himself in a similar situation to 1997. A bit of a lost heel. The Outlaws come to the ring with a dumpster in a throwback to Mania. Mankind tries to even up the numbers with a tray and a chair but the challengers are soon taking turns to hit him over the head with trays of their own, ending with what I can only call a "con-tray-to". In typical Mick fashion however, he fights back and manages to put Billy through a table. He can't capitalise however as the Outlaws get a number of two counts with the numbers advantage. They eventually win their titles back with a spike piledriver onto the belt. The new champs are getting some heel heat but the crowd are soon chanting along with Roadie's schtick. Mr Ass says he will put him where he belongs before throwing him in the dumpster. As they celebrate the dumpster opens and Kane stands from it. He nails Foley with a sledgehammer before rolling the dumpster to the back. Bit of a strange one here. More of a segment than a match in reality. The Outlaws were in a bit of a strange situation and it would have turned a less over team heel. It may have been better served to have a team of bad guys take advantage and have Billy and Roadie take it from them. In terms of Foley's character arc though it was another great bit of viewing.
ATTITUDE! Rating: **


Triple H (With Chyna) defeated The Rock (With Mark Henry) in 24:32 in a Ladder Match to win the Intercontinental Championship
Hunter gets a live music entrance. The DX band definitely isn't Lemmy but, hey, it was still pretty cool. There's a big match feel as Rocky comes to the ring with Mark Henry and the IC title is placed on the hook and raised. They duke it out as the bell rings but they don't waste much time before heading outside. They fight in the aisle where the champ gets the upper hand before taking the ladder to the ring. He goes for the title but Helmsley comes off the top to stop him. Hunter is soon going for the title himself but Rock targets his injured knee to pull him off. He continues to focus on the challenger's dodgy wheel, including smashing it between the ladder, and using a chair for added oomph. Next he lays it down between the ring and the barrier and slams Hunter leg into it. He then goes to take the victory again but a limping Helmsley stops him just in time before throwing the ladder out of the ring. They are soon fighting on the outside again and The Game is catapulted into a ladder and it isn't long until he is also on the receiving end of a backdrop onto it too. The champ goes for the belt again and despite Mark Henry's interference, Hunter just about saves the day again, sending Rocky from the ladder to the outside before using it to hit the champion in the face with a baseball slide. A busted open Rocky is soon knocking a gingerly climbing HHH to the floor however.

A bit more action leads into both men fighting on top of the ladder. The champ throws the challenger off but he rebounds back into the ladder which sends Rocky to the floor. The Nation leader grabs a ladder as the DX man grabs a chair but Hunter strikes first. It doesn't last long however and Helmsley is slammed onto a ladder and Rock follows up with a People's Elbow. There is clear crowd traction for The People's Champ at this point despite being booed the whole match. The action is frantic now and Rock hits a big Rock Bottom. Hunter pulls the champ off the ladder by his trunks and nails a Pedigree before Henry throws powder in The Game's eyes. He tries to climb again and The Rock joins him. They both tease touching the belt but Chyna hits the ring with a low blow as the crowd reach fever pitch. The champ tries to climb one last time but Triple H grabs the title and wins the match. DX come down to celebrate with their leader as they complete a clean sweep for the night. We are about a year away from the Hardys and Edge and Christian beginning to up the ante in ladder match spots, but when it comes to the gimmick, you will not find a better structured or paced encounter. The psychology was off the charts, as was the chemistry whilst the crowd were into every second of action. Both men had been on a roll most of the year, but this was the night they became megastars.
ATTITUDE! Rating: ****¾


THE MAIN EVENT


Steve Austin defeated The Undertaker in 20:50 to retain the WWF Championship
The beginning of Austin vs. Taker is strangely tentative as both men compete in technical wrestling; not what you'd expect from these two master brawlers, but an interesting psychological touch nonetheless. However, the punches and kicks soon come out to play, followed by the much-loved Lou Thesz Press routine of the Rattlesnake which always got a big pop, except here, The Deadman intercepts him and deposits him injured neck first on the top rope. However, the champ's disadvantage doesn't last long and the two manfully bash each other and attempt to injure each other for the next few minutes of the match. The story is that the two are very even and hard to separate, with the two gaining respect for each other as the contest wears on.

Kane's entrance adds some high drama and fits in with the overriding theme of conspiracy running into the pay-per-view, but The Phenom unexpectedly sends his brother to the back, emphasising his determination to win fairly. Austin goes back to the knee, taking advantage of the distraction to 'Taker, ramming the leg into the apron, but the challenger manages to grab the Rattlesnake by the neck and chokeslam from the outside in, which is one hell of an impressive spot. Following that high spot, the fight inevitably spills out of the ring with a battle down the ramp and through the crowd, ending with Stone Cold going over the crash barrier. It is unusual for the Rattlesnake to get the worst of an exchange outside the squared circle, so the commitment to booking the challenger strongly must be applauded.

Back in the ring, a Stunner is countered in impressive fashion with a backdrop over the top, and Austin takes more punishment outside the ring, with a slam onto the Spanish announce table and a legdrop off the apron that somehow doesn't break the table. Brutal moment. This almost leads to a double count out, but that would have been a dumb way to end a heated title match, and thankfully both men are booked to make it back into the ring. Austin gets a second wind here and takes control, going through the typical Austin five (three?) moves of doom, until 'Taker kicks out of a Stunner that the champ didn't get all of. However, minutes later Austin's victory comes when Old School is countered into a much more resounding Stunner for the three count. Sportingly, The Deadman hands the Rattlesnake his title match in a show of respect that JR puts over huge on commentary. Personally, I prefer their match from Cold Day In Hell to this one, but it was suitably grand and didn't insist on itself overly much. Just shy of four stars, all in all. A good end to a very good event.
ATTITUDE! Rating: ***¾


OVERALL THOUGHTS


What a brilliant PPV this was. It is not one that had stuck in my mind as being an all time great event, but on recent viewing it is definitely up there with the very best SummerSlams. The ladder match was as good an edition of the popular gimmick as you can find. Whilst definitely the highlight of the night, the show delivered across the board with the main event, lion's den and haircut matches all falling just short of four stars. Add in a strong opener and a tag title match handicap match packed full of incident and story and it gives you something even The Oddities couldn't spoil. Well done to everyone involved. The stars all bought the goods to the table on a very important night.

For me, Summerslam '97 and Summerslam '98 are both stand out events. Having watched them in fairly close proximity, they have slightly different strengths and I find it hard to separate them. The de-facto double main event of Owen/Austin and Bret/Taker (with Shawn as guest ref) is incredibly hard to beat, but then again, Summerslam '98 boasts the classic Rock/Trips ladder match and an Austin/'Taker title match which delivered in most respects. Ultimately, I guess the difference lies in the production values and growing confidence exhibited in the later show. Either way, I'd put those back to back Summerslams right up there with 2002 and 2013 as excellently executed pay-per-views.



SummerSlam 1998 Overall ATTITUDE! Rating: ***¾




MVP - THE ROCK




It seems that we've spent an awful lot of 1998 column inches discussing break out moments for The Rock. The truth is that there wasn't one particular moment where The Rock obviously became the mega star; although he broke out relatively quickly for the era, he still had plenty of time to develop...but if you WERE going to choose one moment, it was his performance in the ladder match, with the third generation star oozing charisma and skill from every pore. By the end of the match, he was getting a face reaction, a sign of how far he'd travelled since the days of "die Rocky die".

Most definitely. There really was a feeling of Rocky, Hunter and Foley helping drag each other up a notch each time they have met during this series. Obviously that is a work in progress that would continue until all three made it to the top of the world in just over a year from this point. It's amazing to think that they all spent time in aimless positions as recently as 1997 yet all hold world titles before the millenium. SummerSlam 1998 though was a huge double win for Hunter and Rocky. They were fighting over a title they had both held previously but that seemed like a lifetime ago, and in wrestling terms it was. The once again prestigious Intercontinental Championship would give Helmsley the chance to be top dog in workhorse division. As for Mr Johnson, any thoughts of this being a demotion were dispelled by his performance. He was clearly ready to move onwards and upwards from the second tier of the company, putting over his rival and division he was leaving behind in brilliant fashion.


THE ONE TO WATCH


This week in One To Watch, we examine the inexorable rise to greatness of The Rock. As we just discussed, his character had re-defined what it was to be a "cool heel" in professional wrestling, and he had become damned slick in the ring too. During the ladder match with the (similarly over) Triple H, his superb performance drew a substantial amount of adulation from a crowd that was meant to be booing him and that had once booed him out of the building for being a whitebread babyface that would have been too bland in the 80s, never mind the late 90s. Of course, this left WWF in something of a dilemma. Their top upper-midcard heel and leader of a heel stable was starting to get a face reaction. They either had to step on it quickly and amp up the asshole antics of the character, or they could roll with it and begin a face push. What we couldn't know at the time was that they would actually take both of these options; first allowing Rock to break out as a face and leave The Nation behind and then suddenly turn him back heel in a double turn with Mankind in the final of the Survivor Series title tournament we will be discussing in a few weeks. This taste of The Rock's ability to be a break out babyface made his ultimate switch to mega-face in mid-1999 all the more specia. I suppose the question is, what would have happened if WWF had decided to simply turn the People's Champ face in the lead up to Breakdown and leave him as such afterwards, without pulling shenanigans at Deadly Game?

The irony is amazing. Rock was probably not quite ready to be the lead heel in the aftermath of WrestleMania 14 and by the time he was, the crowd were turning him face. Everything pointed to Rocky headlining Mania 15 against Stone Cold being the biggest match the company could put on but there was no clear path of how to get to that stage at this point. 1998 was an interesting year for wrestling in terms of technology. A quick look at the bottom of this site's homepage will show you it was the year Lords of Pain begun. The smarky fans were beginning to have easy access to the internet and that was creating more smarks and in turn changing the way crowds reacted. This had been creeping in slowly but in the case of The Rock it really shone through. The people who had rejected him as a white bread babyface were now embracing him as a badass heel. Whilst the WWF appeared to be getting rid of the face-heel dynamic, in reality they were just altering the perception. The formula of what was happening wasn't particularly hard to comprehend either. Guys who were delivering top quality work, week in, week out were going to get cheered sooner or later regardless of whether they were the goodie or the baddie.

SummerSlam really showed that in action. Degeneration X were riding a huge wave of babyface popularity at the time. In a way the event was their pinnacle as a group yet both Triple H and the New Age Outlaws were pretty close to getting booed out of the building. In fact, any other group of faces probably would have. The DX guys still got cheers as they won midcard gold but the New York crowd were desperate to cheer for Foley and Rock. The way the company dealt with both men over the next few months to keep the perfect Mania main event was nothing short of exceptional. In terms of The Rock, the WWF begun to give the fans what they wanted immediately after SummerSlam was over. In the build up to the next PPV, the dissolution of the Nation begun, Rocky begun to display many face characteristics and did it whilst rubbing shoulders with the men at the very top of the card. By the time we got to Survivor Series he would be walking alone as a good guy. It appeared he was becoming as anti-McMahon as Stone Cold was and had almost as many people wanting him to win the Deadly Game tournament as Austin too. And just as they were ready to give Rocky everything, they took it away from the fans with the other hand. It would lead to a brilliant road to WrestleMania for The Rock and Stone Cold with Mr McMahon and Foley playing a huge part in things too.

It is a Mania chase that I think hadn't been topped until this year but it is time to address Mav's question? What would have happened had the company not turned The Rock? My first sub-question stemming from that is whether Vince would have been bold enough to go with a face vs face main event. If he did, logic would dictate that the fresh face would end up defeating the more established face for the strap. When you look at previous WrestleManias where the company had gone the same route, the older champion was a lot more established. Hogan was at the perfect point of his career to put over Warrior whereas Hart had been around the WWF title for a good three years before the ironman match. Austin was only a year removed from his first title win and his popularity, if anything, was still on the rise. Having him put over a face Rocky would have not been the smartest move in this instance in my opinion. It's interesting but I think that with both men as goodies, it would have led to a situation very similar to the one we found ourselves in at the Royal Rumble this year. The chances are that we will never know exactly what Bryan would have done at WrestleMania had Punk stuck around but I think there is a pretty big chance that Mr Brooks would have had played the role of DB in one of his two matches that night. Likewise, in 1999 I think we would have seen the two top babyfaces split their attentions with one taking on the champion and one taking on the authority. But just which way round would they go?

Personally I would have probably gone with Stone Cold vs McMahon at the Showcase of the Immortals. The Corporation could have continued to stick it to both Rock and Austin. Vince wouldn't have had to step in the ring as early as he did. He could have played them off against each other by putting them as the first two entrants in the rumble. The interference could have succeeded in eliminating Stone Cold but not the People's Champion. The Big Show's debut could have been pushed back and he could have been the equaliser as Austin went for revenge at Mania. Meanwhile Rock would build towards his first title win… but against who? Randy Orton became the Face of the WWE at SummerSlam last year but without the Rock becoming the Corporate Champion at Deadly Game, who would have? Mankind would have been the most logical choice and clearly would have done an excellent job. Taker and Kane would have proved to have been big feuds for Rocky. If it was the Deadman however we are talking about a world without a streak! The most fun option however is Triple H. The Game was out with an untimely injury at the time of Survivor Series but if it was not for that, it might have been an excellent option. We know that Hunter and authority are a perfect fit and, whilst it may have seemed a tad too early to have him leave DX and turn, 1999 would see everything get thrown upside down anyway. It would certainly have fit in with the notion that they were constantly pulling each other up to the next level. If a heel Rock putting over a face Hunter for the IC title at SummerSlam was followed by a heel Hunter putting a face Rock for the WWF title at Mania, we just might have had something that could have rivaled the brilliant Road to Mania we got in reality.

Certainly I am glad we got the result we did. Rock got much bigger for having denied the fans his babyface self for a few months longer, Mick Foley got the main event spotlight he deserved and Trips was able to lead DX all the way to 'Mania XV where he made his epic night long heel turn. I wouldn't change any of that for the world! Sometimes a wrestling company just get an angle 100% spot on, and that was the case with the chain of events that went from Deadly Game, to the Corporate Champ, to the formation of the Corporation, to Vince winning the Rumble, to Rock feuding with Mankind and to Austin winning the title shot from McMahon at the February pay-per-view to set up the blockbuster Wrestlemania XV main event. By the end of that 'Mania season, WCW were being well and truly ground into the dust. Big Show would turn up in February, Jericho would arrive in August and all the talent already with the company were stepping up in all sorts of ways, so much so that Austin was finally allowed to have his neck surgery, two years after actually breaking the damned thing, in November 1999. The company could finally fly without the man who'd changed their fortunes. That all started with Rock's elevation through a return to heeldom.


FINAL WORDS


The big four pay-per-views are expected to draw above and beyond the remit of a "normal" pay-per-view and Summerslam '98's card did very well indeed at the box office, drawing a 1.6, as well as putting nearly 22,000 asses on seats at MSG. Clearly, the roster and the use of that roster was really working consistently for the WWF now and faced with consistent success for the first time in a long while, Vince and co. began to turn the screws...

SummerSlam really showed how far the company had come in the last year. They doubled the buyrate of the previous year's event and the card in 1997 was far from shabby. That alone proves to be a huge success but with a war going on, it wasn't the only thing that counted. WCW had brought out the big celebrity guns during back to back PPVs in the summer and Summerslam put them both in the shade. We looked at Bash at the Beach with Rodman and Malone doing a 1.5 up against Fully Loaded. Road Wild saw Jay Leno in the main event, teaming with DDP against Hogan and Bischoff. It drew a very good 0.93 but couldn't get near the WWF despite a massive mainstream celebrity involvement. Was the tide now officially turned for Vince? Find out next week as we look at Breakdown!






-------





You can hear more from Mazza and Maverick on The Right Side of the Pond, part of LoP Radio. New episodes every are out every Friday at 9pm UK time/4pm EST.

On tomorrow's show we celebrate our 50th episode as Maverick and Shinobi take over.

Click here >>>HERE<<< to listen or download. You can also download LoP Radio shows >>>HERE<<< for iTunes or check out The Right Side of the Pond You Tube Channel >>>HERE<<<


You can like CPR Productions on Facebook




You can also follow us all on Twitter for "stimulating" conversation about all kinds of nonsense…


Follow The Right Side of the Pond on Twitter



Follow Maverick on Twitter



Follow Mazza on Twitter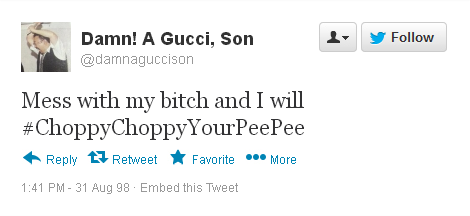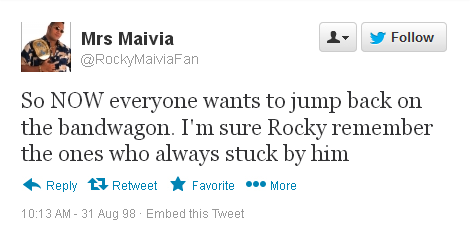 Mazza Marks... For Mania Macho Madness (CPR Productions)
The Devil's Advocate - So Much Universe
Smarks Court - Who Got NXT? (CPR Productions)
Mazza Marks... For Tag Teams (CPR Productions)