---



ATTITUDE! Over The Edge 1999: An Owen Hart Tribute (CPR Productions)


By Maz & Mav
Jul 24, 2014 - 5:32:45 PM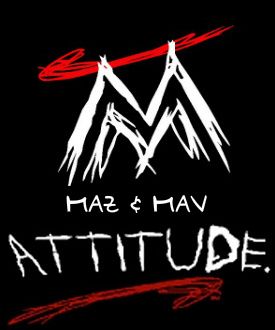 Mazza: 'Sup, Lords of Pain? It was about a month ago when Maverick and I suddenly realised that this series was heading towards a collision course with Over the Edge 1999. Obviously the tragic events on that night of the 23 May really gave us a dilemma on exactly how to handle this column. The memory of Owen Hart was just too big to leave to our One To Watch Section. As creatures of habit, and in the name of continuity we will be looking at the extremely eventful build to Over The Edge and reviewing the matches briefly at the end of the column. For the main part today however we will be focussing in on a tribute to one of the greatest midcard talents the WWF has ever seen, in addition to looking at the tough "what ifs" this devastating night brought up.

Maverick: Younger readers may not quite understand just how much the youngest Hart brother was loved by the wrestling world, both in terms of the boys in the back and in terms of the fans in the arenas and the couches. Owen Hart was one of the good guys, by all accounts, a dressing room joker with one of the most natural and instinctive "heads" for pro wrestling the business has ever seen. The Rocket had all of his older brother's mat wrestling abilities but none of his awkward personality or tendency to get involved in backstage ructions. The genius of Owen was the way that you never quite realised how good he was, because he made everything look natural, as if it were the easiest thing in the world for him. I remember reading in Kurt Angle's WWE sponsored autobiography that Owen was one of the guys he worked with in dark matches before his eventual debut, and how the younger Hart introduced him to calling matches. Angle reported that Owen had said to him, "don't worry, I'll talk you through everything. I'll even tell you a joke." Kurt went on to say that The Black Hart did just that! Even a small anecdote of that sort illustrates how much of a cherished performer Owen was, and the fact that he was partially responsible for Kurt Angle, an all time great, learning the professional wrestling ropes, says everything.

At the moment of his untimely death, Owen Hart had been with the WWF, off and on, for eleven years. His career is full of highlights, great matches and interesting angles, and we've seen a lot of those in these first two years of the Attitude Era, a period of time where his contribution has in my view been grossly underrated. But let's take you back to the beginning.

As the youngest of the Hart brothers you'd have to assume he was wrestling before he could walk. He learnt his trade in the infamous dungeon and in Stampede Wrestling. He also got plenty of global exposure by wrestling abroad in places like good old Blighty and the Land of the Rising Sun. Owen would get his first taste of the WWE in late 1988 using the Blue Blazer gimmick. He pretty much ran the role of a name brand jobber during this phase but still showed enough talent to get him a spot on the WrestleMania V card against Mr Perfect. He'd use the run as a base to take the Blue Blazer gimmick around the world again, honing his craft before coming back to the company full time in 1991 without the costume. Ironically he'd end up wearing clothes that were a lot more embarrassing to be seen in (ah the early 90s).

Owen would initially find himself in a tag team with his big brother's former partner (and brother-in-law) Jim Neidhart. The New Foundation would have a fun, short run, including a very nice match with The Orient Express at Royal Rumble 1992, but wouldn't come close to matching the original Hart Foundation as The Anvil soon left the company. He had a short singles run before being thrown into another tag team called High Energy with Koko B Ware. Once again this was short lived and Owen killed some time during 1993 in an interpromotional feud against the USWA. With Bret involved in a bitter feud with that company's poster boy, Jerry Lawler, he would make a logical return to stand shoulder to shoulder with his family come Survivor Series that year. Storyline wise this was the start of what, to me, was the feud of the New Generation Era and vehicle for some of my favourite matches of all time.

In the event, Lawler was unable to compete at Survivor Series '93 due to him dealing with allegations of rape at the time. Shawn Michaels subbed in to lead a team of his "knights" (apparently Greg Valentine, Barry Horowitz, and Jeff Gaylord) against the Hart Brothers (Bret, Owen, Bruce and Keith). The Harts comprehensively schooled the Michaels-led team, aside from the fact that Owen was the sole Hart Brother eliminated, a fact he blamed on his main eventing older sibling (Michaels had Irish whipped Owen into an "out of position" Bret and then secured a roll up). As the other Harts celebrated, the man who would soon be known as "The Rocket" walked away in disgust and aggravation. Bret and Owen seemed to have patched things up by the time the Rumble came around, competing in a tag title match together against the Quebecers. A kayfabe knee injury prevented Bret from tagging his brother in, and Owen's visible frustration boiled over when the ref waved the match off. Snapping, the younger Hart assaulted Bret's knee, putting his participation in the Rumble match itself in doubt. In the event, The Hitman jointly won the over the top lottery with Lex Luger, but the settling of family business would have to take place before his shot against Yokozuna later in the evening.

What happened was without doubt the greatest curtain jerker in the history of the sport. Bret's determination to help his brother reach the big time and Owen resolution to seize the opportunity presented to him on the grandest stage led to a technical classic which The Rocket won cleanly with a victory roll. A superb heel turn had fed into an all time great bout, and the two would follow this with an equally feted contest at Summerslam, an old school psychologically gripping cage match, where Bret got his win back. However, Owen was not finished and conned Helen Hart into throwing in the towel during a title bout between The Excellence of Execution and Mr Backlund, costing him the title, and then interfering again when Bret took on Diesel at Royal Rumble '95. The final contest of the feud took place soon after, and this would pretty much be the end of Owen's main event career with the company. I have always felt that Owen should have been kept high up the card following that feud, but this was Vince land in 1995, and he still believed in his big men. Diesel would hold the belt from November '94 all the way to November '95, feuding with fellow giants for the most part, the ill advised push of King Mabel and a rejuvenation of the British Bulldog both being part of that run. You can also see why Vince wanted Owen in the midcard; he was the fairly much the most consistent in-ring hand in the company, and you could trust him to deliver in any role he was placed in, whether it was fast paced five minute TV matches in the early days of Monday Night Raw, tagging with Yokozuna and then his brother-in-law Davey as a part of Camp Cornette, or putting on a feature length classic to establish the European Title alongside Bulldog (if you've never seen that one, Google it right now).

As the Attitude Era got underway, Owen Hart was in the midst of a potential tag team break up with Bulldog, but the dramatic heel turn of his elder brother would change everything and once again throw The Rocket into the WWF spotlight.

If you have been following this series since the beginning you will have seen this is where we started things off. The split of the tag team champs was put on hold as an uber-version of the Hart Foundation was formed. Owen and Davey joined forces with Bret, Neidhart and Brian Pillman and took an anti-American stance which gave us the brilliant Border Wars storyline. The Hart Foundation were villainised in the States but treated like heroes everywhere else. This wasn't a new concept for wrestling (something similar happened during that USWA run in 1993) but this was on a much bigger stage and it begun to see the WWF stop the rot in the Monday Night Wars. The greatest night of the storyline came in Calgary at the Canadian Stampede PPV. By this point Owen had swapped tag gold for the Intercontinental championship and put in the MVP performance in the five star US vs Canada ten man tag main event. He even got the decisive fall against the hottest commodity in the industry, Stone Cold Steve Austin.

The feud with Austin ran into SummerSlam. During what was shaping up to be an epic title match, Owen unfortunately botched a piledriver and broke The Rattlesnake's neck. Austin and Hart had just about managed to muddle through the match finish but Stone Cold would be in no shape to defend that title in the weeks following the event. He was kept visible on TV despite not competing as The Rocket won his title back in a tournament with Austin getting the assist. A barely patched up Stone Cold would make his return to the ring at Survivor Series in Montreal. Owen dropped the belt once again on home soil in front of a partisan crowd but the Border Wars storyline was about to come to a grinding halt later that night in a moment that would leave huge questions marks over where his career would be going next.

In the controversial aftermath of Montreal, with his brother off to WCW in acrimonious circumstances, one brother-in-law (Davey) putting himself in for surgery to escape the last months of his WWF contract and the other brother-in-law (Jim) being jobbed out for a couple of humiliating weeks before being released, Owen found himself alone in the WWF locker room, unable to get out of a contract that still had several years to run. There are actually conflicting reports about this; Bret Hart's autobiography states that Vince spitefully told Bret that he would be keeping Owen under contract and would sue him for a breach if he so much as spoke to The Hitman about leaving. However, other sources cite Owen being deeply dubious about moving to WCW, convinced that they would use him as badly as they ultimately used his more famous sibling. I have also heard that Bischoff would have been unwilling to match the financial terms of The Rocket's WWF contract anyway. Financial security was important to Owen, who saved diligently for his retirement and for the future of his two children. He was determined to retire young and spend time with his family. When it comes down to it, he seemed content to wrestle for Vince for another couple of years before hanging them up.

Even so, you might have expected Owen to phone it in at least a little bit, but watching the shows back for this series, it's categorically not the case. He was kept off TV in the aftermath of the Screwjob to dramatically return at the conclusion of D-Generation X: In Your House, making the save for Ken Shamrock, who was being assaulted by Shawn Michaels, Triple H and Chyna. The pop he got was conclusive proof of an instant babyface turn, and a long term programme with Triple H followed, one which was vitally important in getting the future top heel of the company over as a major player. Despite what had gone down between Hunter, Shawn and his brother, Owen was apparently on good terms with Paul Levesque and helped him a great deal in the series that followed. Their match at Wrestlemania XIV is massively overlooked when it comes to the best midcard bouts in the history of the Showcase of the Immortals, and the one that came after at Unforgiven was almost as good (it also featured Chyna above the ring in a cage in one of the more bizarre stips of the early Attitude Era). The outcome of the match actually caused a double turn as the increasingly popular DX Army caused Owen to once again lose to the Degenerate. Leaving the ring, Owen intoned the catchphrase which would be his calling card for the next seven months: "ENOUGH IS ENOUGH, AND IT'S TIME FOR A CHANGE!"

At base level, Owen joining the Nation of Domination seemed strange. The fact is though it made perfect sense. Since the events in Montreal, he had become the Lone Hart in reality and kayfabe. Without back up he just couldn't get by Triple H and DX who were growing in popularity. The Nation became Owen's family. He got some back up and added some experience to the group which had been missing since The Rock overthrew Faarooq. Hart was billed as co-leader and played a good role throughout the spring although it is Jason Sensation's famous parody which is most remembered. Whilst still technically part of the group, the summer saw Owen enter a rather entertaining feud with Ken Shamrock but the Nation soon faded away and The Black Hart needed a new friend.

Enter Jeff Jarrett. We have looked at the fruitfulness of this partnership with the tantalisingly slutty Debra in their corner over the last few weeks. They just seemed to click instantly as a team despite finding themselves in more and more bizarre storylines. Hart would quit the WWF after he injured Dan Severn but just as he did The Blue Blazer happened to show up. Owen would of course deny it was him and would even have others don the suit in his presence but there wasn't meant to be any doubt. During this time they became pretty prominent in the tag division itself, winning they titles and having a whole bunch of mini-feuds (mostly built around Debra's whoring ways). They dropped the titles just after Backlash however and found themselves in a storyline with Val Venis and IC champ The Godfather. Owen would be looking to wear that singles gold once more at Over The Edge, but this time under the Blue Blazer mask.

This reboot of The Blue Blazer gimmick was a parody of the "drink your milk and take your vitamins" gimmicks of the 1980s, and Owen, for the brief time he played it, did so with his usual good humour and panache. Then came the fateful night in the Kemper Arena. As part of his act, the Blazer was due to make a "superhero" like entrance from the rafters in a harness, but unlike Shawn Michaels at Wrestlemania XII or Sting in WCW, Owen's descent was made with a "quick release" mechanism so that he could hover above the ring and then comically fall on his face to fit the goofy gimmick he was establishing. As Owen got ready at the top of the rafters- and he had confided in his wife Martha that he wasn't confident about performing the stunt, but felt he had to after shooting down a "love triangle" storyline between him, Jeff and Debra- the technicians readied the equipment only for the release to trigger. As horrified technicians turned around, Owen Hart was speeding helplessly towards the ring, a distance of 78 feet. He landed chest first about a metre from the nearest turnbuckle and bounced into the ring, breaking several of the pine planks beneath the ring canvas. EMTs arrived on the scene as the camera cut away (a pre-recorded vignette had, somewhat mercifully, been playing as the descent began, so nobody at home saw the disaster happen) and they worked on Owen for some minutes in the ring, before he was rushed to hospital. It was to no avail, as the severed aorta of The Rocket caused him to die of internal bleeding. He was 34, the age that Mazza and myself are at the time of writing.

In the immediate aftermath of the tragedy, Vince made the controversial and regretful decision to carry on the show. Owen's friends, men like Jeff Jarrett and The Rock, had to perform knowing that their friend was most likely dead. I remember reading an interview with Jarrett where he describes being shoved through the curtain by McMahon as Owen's stretcher passed him in the Gorilla position. What the likes of Double J were going through as they wrestled that night I cannot even imagine. Poor Bret Hart found out on a plane of all places, his manager calling the aircraft in the air to deliver the sickening news. In the aftermath of the incident, Bret and Vince met for the first time since Montreal, and by all accounts, they talked quietly on a river bank about Owen until both found some sort of peace and shook hands. Sadly, Martha's subsequent lawsuit and Bret's spat with his sisters Diana and Ellie served to estrange them again almost as soon as they had found some common ground in the face of tragedy.

Every wrestling fan of a certain age remembers where they were when they found out about Owen's death. I was not watching Over The Edge live. I was at university, in the midst of revision for first year exams. Any pay-per-views of that early summer period would have to wait until VHS release or for someone passing me a taped off Sky Sports version. The internet as we know it, and as pertains to wrestling, was young, but when I went to check out the results, I had a horrifying shock. I spent the rest of the day in a daze, quite honestly. I had to take a long walk around Exeter, and out into the countryside. That something like that could happen in a wrestling ring called into question everything we knew about the sport and called our very fandom into question. After that, my mind goes a little blank as to how the next few days went and all the media coverage and such. The next thing I really remember well is the Power Slam article that came out a month or so later, which I read over and over, feeling increasingly grim. It's probably fair to say that none of us who were invested at the time ever got over it.

Definitely not. I was watching the event live. As I've said previously in the series, I was on a gap year after college and having left England on the day of Deadly Game, I returned a week or so before Over The Edge. I was still very much in catch up mode when it came to the WWF. My PPV ritual was usually to meet up with friends at someone's house but with this one I was home and watching by myself. I was shell shocked by the events. I had never revisited the PPV before this series but I can still remember so much about it as if it was yesterday. JR's insistence that this was very much real and not part of the storyline, Lawler returning to his seat stating that things didn't look good and later on the confirmation that Owen had passed away. What stuck with me through the years however, and what I found hardest to watch today was the backstage interview with Jeff Jarrett and Debra. It was their mixed tag match with Val Venis and Nicole Bass that was due up next. Whilst Vince's decision to carry on with the show was a bad one, I can understand that he had to make a call in the moment. To have the two people who had been working closest with Owen not just work their match, but to have them promo up close and personal with a camera immediately after the accident is pretty much unforgivable. Watching them try and stay in character when so clearly filled with panic, fear and sadness is quite frankly devastating. It is an image that has stuck with me for fifteen years and it was the point where I had to turn the PPV off for the night now.

The impact of Owen's death was of course profound on the industry. As I alluded to briefly earlier, it initially brought Vince McMahon and Bret Hart back together, which would have been unthinkable on the eve of the pay-per-view. WWF decided to suspend the storylines and run a special tribute episode of the flagship show entitled "RAW is Owen" where the superstars shared their memories of Owen and wrestled matches without supporting angles. It's a heartbreaking show to watch, and Mark Henry's poem just gets me every time, as does the ten bell salute on the stage, where every performer bar Kane and The Undertaker stood sentry in a show of respect for their fallen comrade. 'Taker decided to travel to see his good friend Bret Hart rather than participate in the show, and that really tells you a lot about what a loyal friend Mark Callaway is to those he respects. Bret himself was unhappy that the DX crotch chop and so forth featured on the show, but I think he speaks there out of grief, his well known antipathy towards the Attitude Era and a sense of lingering dislike for Paul Levesque, because watching the show back, it doesn't come across as disrespectful. Over on WCW, when Bret came back to work, he took part in a special tribute match with Chris Benoit, who had worked with Owen in their Stampede days up in Calgary. It was an undisputed classic and the best way Bret knew to honour his brother's memory. The Hitman counts that as one of his only great matches from his time working for Bischoff and Turner.

Unfortunately, as I mentioned earlier, Vince and Bret were soon at loggerheads again due to a misunderstanding resulting from the legendary dysfunction of the Hart clan, which set in depressingly quickly. It would take a career ending concussion, a stroke, and a lot of negotiations before Bret finally took his place back in the WWE family. Meanwhile, Bulldog began angling for a return to WWF hoping to honour Owen's memory, while Martha's lawsuit against the company dragged on until November 2, 2000, when $18,000,000 was awarded to her. She sued the company again in 2010 over the 'Hart and Soul' DVD set, which she claimed used Owen's likeness without her consent. She settled for an undisclosed amount. Martha is currently the barrier preventing Owen Hart from going into the WWE Hall of Fame alongside his brother and father, and just as with the Macho Man, it is horrible and glaring absence in that elite group of professional wrestlers. Because for me, Owen Hart absolutely defines what professional wrestling is all about, why the fans love it so much, and what is we want as consumers from performers.

When it comes to the legacy that Owen leaves behind, what I think of is one of the greatest wrestling midcarders of all time. He was equally comfortable playing the good guy as he was the heel and could get a good match out of four minutes or twenty minutes, on his own or with a partner. As a tag wrestler he has a legitimate claim to be the greatest in WWE history. He held the titles on four occasions with three very different partners but his teams Yokozuna, Davey Boy Smith and Jeff Jarrett were all thoroughly entertaining in different ways. And that's not going into his tag teams that didn't hold the gold or his larger factions. The other thing that really stands out about Owen for me is that tremendous run in 1994 with Bret. Back to his work in a team, the Rocket delivered a masterpiece in tag team wrestling and how to turn during a match with The Quebecers at the Royal Rumble. If you've not seen that match I suggest you check it out because it is a highly underrated encounter. A masterclass in wrestling which ended with a heel turn and topped off with one of my favourite promos of all time. This is where Owen, looking square into the camera and addressing Bret spoke the words "that's why I kicked your leg out of your leg". It was a moment that kind of summed up his promo work for me. He never looked totally comfortable but almost always came across as funny, and you could never quite tell if it was intentional or not. But I digress. Mav has already given you the blueprint of the rest of the feud but from a personal note, the WrestleMania X match remains an all time fave and was the very first bout to get a perfect score from me as a Lords of Pain columnist. Ironically it was a star turn from Owen that also garnered the first (of only two so far) five star matches in this current column series.

Absolutely. Owen's early work, as covered by Maz there, is often what he is most remembered for, particularly the Bret feud, but for me, his work from the European Title Tournament Final in February '97 all the way to his death in May '99 was equally strong. His work in the Border Wars storyline was exceptional, his feud with Stone Cold absolute gold (bar the unfortunate botch, but even that was used brilliantly in the angle: "Owen 3:16 says I just broke your neck."), his brief babyface run up against Trips fantastic and everything he did as part of the Nation showed exactly what he added to any group he was a part of. It didn't matter how short the match was, The Rocket could give you something memorable. He was the master of the TV match and as Maz mentioned, he could cut hilariously goofy promos or ones which were simple and did their job, such as "ENOUGH IS ENOUGH!" If Owen were transported from the mid 90s to the present day, he would fit right in without so much as a visible join, and there aren't that many wrestlers you could say that about. The in-ring product today is arguably the most sophisticated it has been, and Owen was one of several men who did the pioneer work for the likes of Ziggler, Rollins, Cesaro and Punk. As I mentioned earlier, he had a hand in the seasoning of Kurt Angle, and undoubtedly influenced fellow Canadians Jericho, Edge and Christian, who would go onto be legends in their own right, as well as Chris Benoit, who would come to an equally ghastly end, albeit under very different circumstances. It's been Owen's fate in both life and death to be overshadowed by his big brother, but for me they are neck and neck bar the fact that Bret had the opportunity to main event regularly and win the top strap five times. Should Owen have had a world title run? Absolutely. Even if it were a brief two or three month transitional reign. Also, there is no doubt that if there had been a brand split in the 90s, Owen would have been a multi-time champ. The harder question to ponder is what would have happened to him career wise if he had not fallen to his death that night in May 1997?

The feud with Bret would have been the perfect time for a transitional run for Owen and he would have been great if used to move the belt from The Hitman to Diesel (although a little bit longer than Backlund's run). I totally agree with Mav that had he peaked in the brand split era he would have been a shoe-in for a run or two, at least with the less strong title. It just wasn't to be for Owen but the question at hand is what could have been. Rumour has it that The Blue Blazer was due to win the Intercontinental Championship the night he died. It's certainly believable that it could have been the case when you consider just how much hotshotting that title was doing at the time. In the short term it would have been extremely interesting to see just where he would have gone with the title. A good part of the intrigue stems from the fact that Owen was denying being the man behind the blue mask, despite it being common knowledge in kayfabe and out. The sheer entertainment factor of the rejected hero (who doesn't realise he has been rejected) alone would be enough and would be something would work to perfection a few months down the line with Kurt Angle. When you add in the identity crisis, it had the potential to be a highly memorable run.

I do wonder whether the end game would have been to get the title onto Owen without the gimmick. As I've said, the company certainly weren't shy in playing hot potato with the belt and they could well have used a face to eventually get it onto The Rocket. With Hart's tragic death, the company quickly pushed the belt onto his buddy Jarrett. Double J would be the main man in that midcard role (despite dropping the belt a couple of times) until the autumn where he'd infamously drop it to Chyna before heading to WCW, but not before holding out for a nice big pay-off from Vince (his contract expired before the PPV). Chyna would go on to work a storyline over the title with the "fresh from WCW" Chris Jericho. The thought of Owen working this period is tantalising. One of the men Jarrett hot potatoed the title with was Edge. The future Rated R Superstar only held the belt for a day before losing it at SummerSlam but a little program between Edge and Hart would have been something to fondly look back on. Jeff played the chauvinist to perfection against Chyna but I get the feeling it is something Owen would have done justice to as well. His uncanny ability to play the doofus would have really helped Chyna too. If he wasn't leaving the way Jarrett did, he could have come out of that feud, by hook or by crook, with the title and transitioned into a storyline with Jericho. That has "dream match" written all over it and the sad thing is that it would have been an absolute no brainer of a feud had Owen been around just a year longer. I have no doubt in my mind that the pairing of the two Canadians would have generated a midcard feud for the ages, but there was no shortage of potential show-stealing opponents coming in from WCW at a rate of knots.

My God, can you imagine the matches Owen could have had with Jericho, Malenko, Benoit, Guerrero and Saturn? I mean, that is a year's worth of dream midcard feuds right there, and with his status as king of the thrown together tag team, he could have had a run with a partner against the Hardyz, Dudleyz and Edge and Christian. Then there's the question of whether that top title run might have eventually fallen in his lap in the way it did for Christian or Mark Henry. A living Owen might also have been enough to get his brother to reconcile with Vince quicker. Maybe Goldberg would never have kicked Bret into retirement and as WCW died on its backside, we might have seen a Hitman return to Stamford. Or at the very least, a VHS of his career might have been released much earlier than the mid-2000s. As I said earlier, Owen was devoted to Martha and his children and planned to retire while they were still young. We probably would have said goodbye to him as an active wrestler by around Wrestlemania XVIII, at which point he would have sailed into the night to spend time with his family other than the odd guest appearance, particularly in Canada. That all of these possibilities for his career and future life beyond wrestling were prevented from happening because WWF wanted to give him a stunt entrance still boggles my mind to this day. Sadly, we have had far too many wrestler deaths to come to terms with over the past twenty years, but Owen's still stands out as a terrible, terrible low point of my twenty four years watching the sport. We will never forget.

There's really not much more to add. Owen was loved. Owen has been missed a great deal. But as tough as it is for us as wrestling fans, it was so much harder for his family to lose somebody who seemed to be an even better man than he was a wrestler. Rest in Peace.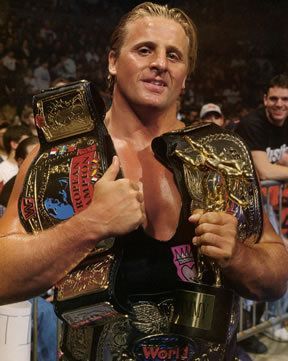 Owen Hart
May 7, 1965 - May 23, 1999




THE EVENT


Before we leave you this week, there was unfortunately a PPV surrounding Owen's tragic passing and we will take a brief look at the build and the rest of the night.








The Event: Over The Edge
The Date: 23 May 1999
The Place: Kemper Arena, Kansas City, Missouri




Kane & X-Pac defeated D'Lo Brown & Mark Henry (With Ivory) in 14:14 to retain the Tag team Championship
The growth of a partnership between the champions continued in the build up as The Big Red Machine got a Sesame Street lesson in friendship with no Dr Shelby in sight. Meanwhile we saw the return of Mark Henry to save buddy D'Lo from a beating at the hands of Droz and his new BFF, Prince Albert (Sweet T to the young'uns out there). With the Outlaws split and Jeff Jarrett and Owen Hart getting into issues with Val Venis and the Godfather, the division gravitated towards this title match. The match had an old school feel with both teams rocking the big-man, small-man combo although we do see Kane break out a dropkick. The bulk of the match is unsurprisingly the typical X-Pac face in peril routine and when Kane comes in he is very impressive. The match breaks down but the result is a chokeslam to Henry which sees the champs retain.


Al Snow defeated Hardcore Holly in 12:53 in a Hardcore Match to retain the Hardcore Championship
What was needed to make this feud run on another month was even more retardation. Snow reckoned Head was champion but then lost the title to a replacement deer head with one eye called Pierre. Pierre died (at the hands of Holly) however, Snow got the belt back and "Hardcore" would finally have his rematch. The good news is that the storyline only got any time on the go home Raw. The bad news is even that made me suicidal. They'd have their rematch at Over The Edge and it would pretty much pick up where they left off at Backlash. Back and forth garbage lacking psychology. They fight up through the crowd, in front of the concession stands then back to the ring. The fact that Snow wins with his head in Holly's crotch following a powerbomb through a table says it all.


Val Venis & Nicole Bass defeated Jeff Jarrett & Debra in 6:07 in a Mixed Tag Match
Of all storylines for Jeff and Debra to be participating in minutes after their friend had plummeted to his death, it had to be this piece of throwaway nonsense that shouldn't have made an episode of Heat, never mind a pay-per-view. Bass was a bodybuilder who had participated in ECW before making her WWF debut as Sable's bodyguard at Wrestlemania XV. In the Raws before Over The Edge, Bass stalked Val Venis, helped him in matches and claimed that he owed her. Meanwhile, Val became enamoured with Debra, putting him and Double J on a collision course, which was complicated by Bass also coming onto Debra, receiving a guitar shot for her trouble, leading Val to defend Bass. Debra feigned interest in Val for a while but ultimately betrayed him, leading to this mixed tag. What a load of crap. As Maz mentioned earlier, Jeff and Debra, visibly distressed, were put in front of the camera for an interview, which Kevin Kelly is clearly shocked to be conducting. It's a heartbreaking watch, with Debra in tears and Jeff saying "Owen, we love you." before they leave. I have so much respect and admiration for both of them for even managing to speak, never mind perform in the ring as they did moments later. The exchanges between Val and Jeff are as crisp and well performed as you would expect from workers of their calibre, but the female end of equations is as bad as you'll see. Bass is just horrible, and Debra was a manager, not a wrestler. Debra tried to hit Bass with the guitar but it didn't even phase the amazonian bodybuilder. Ultimately, Bass distracted Debra by ripping her top off so that Val could blindside Jeff with a back suplex and the money shot for the win. As if that mattered.


Mr Ass defeated Road Dogg in 11:14
Dissention between the Outlaws begun on the first ever SmackDown when Billy got upset about Roadie calling X-Pac a friend when the titles were on the line. It spills over into the match when James inadvertently helps Waltman pin Gunn. Mr Ass completes an attitude change and is soon estranged from DX as he attacks Roadie and Pac. The heat continued to build and the former besties would continue the trend of matches between former DX stablemates that would run through the spring and summer. The match starts out as an aggressive encounter but the pace soon slows. It is Billy with his new found heel tactics that are the difference between two guys who know each other very well indeed. Use of a hammer almost gets him the win before he finally gets the victory with a Fameasser and handful of tights.


The Union (Mankind, Big Show, Test & Ken Shamrock) defeated The Corporate Ministry (Viscera, Big Bossman & The Acolytes) in 14:58 in an Eight Man Elimination Tag Match
The kidnap of Stephanie from the previous pay-per-view made unlikely allies of Stone Cold and Mr McMahon when the Rattlesnake rescued poor Steph from a dark wedding ceremony. Simultaneously, Shane McMahon was having problems with his father who he felt was going soft, with The Rock, who went "off message" and turned face, and with Test, who he booted out of the stable. Following this, on the inaugural Smackdown, The Undertaker's Ministry allied with Shane McMahon's Corporation, becoming the Corporate Ministry, operating under the twin leadership of Shane and 'Taker. The men who had been exiled from the Corporation over the previous months- Ken Shamrock, the aforementioned Test, and The Big Show, along with arch-Corporate enemy Mankind- formed The Union to watch each other's backs. The match was fought under elimination rules, and Test went early after being distracted by Farooq and clotheslined by Bradshaw. However, Ken Shamrock quickly tapped out the big Texan with the ankle lock and we were even at three to three. Shamrock unfortunately then did his "zone" thing and got disqualified for keeping the ankle lock on Farooq after he'd reached the ropes and then belly to belly-ing the ref. Big Show hit the Showstopper on Farooq to even the score again. Show and Viscera brawled to the back, getting themselves counted out, so Mankind, stood on the apron the whole match to this point (what a waste of the most consistent in-ring talent in the company!) finally got to wrestle, with him and Bossman going one on one to determine which stable would be the winner. In the event, Mankind's Mandible Claw downed the enforcer giving The Union a big win. The way this was booked made it practically a squash for The Union, with only Test actually getting pinned by The Corporate Ministry.


The Rock defeated Triple H (With Chyna) in 11:41
The Rock turned face in the very first segment post-Backlash after a few swerves. The crowd seemed totally relieved to be able to cheer for him again as an argument with Shane saw him leave The Corporation. A match between the two turned into an ambush however with Hunter front and centre. The Corporation's merger with The Ministry was the backdrop to the feud and it splintered off into this match as the back up to the title feud. The go home Raw saw Hunter crush Rock's arm in a casket during the Great One's match with The Undertaker. Already beat up, Trips would show his Cerebral Assassin character by attacking Rocky during his pre-match interview. He heads to the ring and wants the count out victory but the Brahma Bull is not done yet. The match is aggressive with Rocky controlling the early going but Hunter eventually targeting his arm, removing the cast he has been wearing. The victory for The Great One comes via disqualification after HHH levels Earl Hebner after the ref prevents him from using a chair. The bell rings and Rocky is the one who gets to use the steel. He also punches Hebner before continuing to take it to The Game hitting a Rock Bottom before Chyna makes the save. Helmsley gets a chance to get in a couple of chair shots of his own before Mankind makes the save. The level of talent and chemistry between the men here managed to take me and the crowd away from under the black cloud hanging over the night for a few minutes.


The Undertaker (With Paul Bearer) defeated Steve Austin in 22:58 to win the WWF Championship
As I mentioned earlier, Steve Austin and Vince McMahon had become unlikely allies in the face of the Ministry and the Corporation joining forces against them. Austin was forced to defend his title against The Undertaker, but Commissioner Michaels tried to circumvent any skulduggery by forcing Shane and Vince to be co-guest referees, but the elder McMahon was ambushed to set up an injury angle and Shane as sole arbiter of justice. It was essentially Shane playing the Vince role and doing all he could to screw the Rattlesnake and put the title on his chosen guy, in this case The Phenom. However Pat Patterson stood in for Shane! 'Taker and Austin had excellent chemistry and had shown before at Cold Day In Hell, Summerslam '98 and Rock Bottom that they could tear the house down. Austin came out to save Patterson from a beating by Undertaker and the match got off to a hot start with Stone Cold raining down those trademark rights and lefts. Even so, Shane was the sole ref in the early going, but called it down the middle to start with. The bout descended into a fantastic- under the horrible circumstances of the night- brawl, with both men equally matched and doing all they could in kayfabe to totally incapacitate each other. Austin even tried to cerebrally take out the leg of The Phenom to ensure that the Tombstone was taken out of the equation. Very good psychology. 'Taker used a cable to choke the Rattlesnake and also the steel steps. The Lord of Darkness has too much of the advantage during the middle stages, and the pace slows to a crawl, but an Austin come back on the outside of the ring wakes the crowd up, and Shane once again screwing Steve in Survivor Series style by refusing to count the three. Brisco came down to try and count another three, but this time 'Taker kicked out, before pummeling poor Jerry. Vince then limped down to try and save things, taking over the mantle of guest ref. Yet another Stunner looked like it would be the deciding factor, but Shane came around and prevented Vince's hand from coming down a third time, causing a confrontation between father and son. When Stone Cold tried to break it up, Shane pushed the pair of them to the floor for 'Taker to cover the Rattlesnake, and a fast count gifted The Undertaker his third WWF title. This storyline was far from over, but it would have to be placed on hold as the wrestling world mourned Owen.


THE ONE TO WATCH


This section will be our last section this week. We could have left you with one of The Rocket's many classics over the years but instead we will leave a link to Raw is Owen. A lot of it is tough viewing and you will most likely need a box of tissues to hand but to see those heartfelt tributes will really give you an idea of the man that we lost at Over The Edge.

We've grown somewhat accustomed to these tribute shows recently, with Eddie Guerrero, Paul Bearer and The Ultimate Warrior all being given that honour (plus, more controversially, before the full details of his last days were known, Chris Benoit). This was the original though, and it retains its profound power to move the viewer, even fifteen years on. As Maz said, it's a tough watch, but an essential one.



WWF RAW is WAR 05 24 1999 Owen Hart Tribute... by WWFManiac441


WWF RAW is WAR 05 24 1999 Owen Hart Tribute... by WWFManiac441





-------





You can hear more from Mazza and Maverick on The Right Side of the Pond, part of LoP Radio. New episodes every are out every Friday at 9pm UK time/4pm EST.

On tomorrow's show the boys look forward to SummerSlam and get some closure on CM Punk.

Click here >>>HERE<<< to listen or download. You can also download LoP Radio shows >>>HERE<<< for iTunes or check out The Right Side of the Pond You Tube Channel >>>HERE<<<


You can like CPR Productions on Facebook




You can also follow us all on Twitter for "stimulating" conversation about all kinds of nonsense…


Follow The Right Side of the Pond on Twitter



Follow Maverick on Twitter



Follow Mazza on Twitter










Mazza Marks... For Mania Macho Madness (CPR Productions)
The Devil's Advocate - So Much Universe
Smarks Court - Who Got NXT? (CPR Productions)
Mazza Marks... For Tag Teams (CPR Productions)