---



ATTITUDE! Cold Day In Hell (CPR Productions)


By Mazza and Maverick
Jan 23, 2014 - 11:25:42 AM


'Sup, Lords of Pain? Well here we are with my favourite day of the wrestling calendar almost upon us. Whilst I don't think the Go Home episode of Raw was the best we've had recently, I am still totally psyched for the event. As of right now it seems to be a bit of a 3 horse race when it comes to picking a winner. When you consider one of those horses will be number one and have a bunch of people charged with eliminating him during the match and another isn't even booked, you'd have to say things look good for Batista right now. But, it's the rumble and anything can happen and I am holding out hope that come 4am on Monday morning I will be standing on my sofa screaming "YES YES YES"!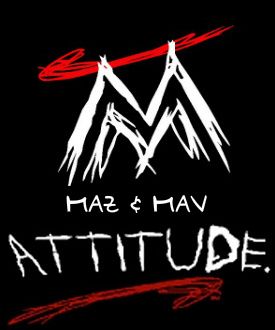 Maverick: So last week Maz and I looked at the way the Hart Foundation were all over the product, dominating the entirety of Revenge of the Taker in both wrestling and backstage terms. On this occasion, the Canadian stable were not booked to wrestle, but they'd find a way to influence matters anyway, and that's something I love about this early Attitude period; the main plot points are always at the front and centre of the shows.

Mazza: That is for sure. The two hour In Your House formats also allowed talent to focus on the larger storyline rather than focussing just on matches. Whilst the main event of Cold Day in Hell was essentially made by the results at Revenge of the Taker, there were plenty of people outside of the champion and number one contender with a vested interest in the goings on in the title scene. So without further ado it is time to bring you...








The Event: In Your House 15: Cold Day In Hell
The Date: May 11th 1997
The Place: Richmond Coliseum, Richmond, Virginia




BACKGROUND AND BOOKING


The feuds for Cold Day In Hell followed on nicely from the previous month's show, with Stone Cold having won the number one contendership at Revenge of the Taker, disposing of his bitter rival Bret Hart in kayfabe by winning a Street Fight on Raw the night afterwards and throwing him into the back of an ambulance. Hanging over the heads of both the Rattlesnake and The Undertaker was the vengeful Hart Foundation, now reinforced by the addition of Jim Neidhart and Brian Pillman. There was no way the Canadians were going to let Austin and the Deadman get away with an interference free title match. In some ways, this aspect of the build up meant that it was difficult for the actual championship warriors to create heat with each other, and their interaction prior to the event pretty much featured some Stunners, some Tombstones and some brawling and that was kind of it. Oh there were some promos where 'Taker discussed extinguishing Austin's fire, which he respected but had to snuff out, but it was nothing compared to the volcanic heat the Rattlesnake had with the Hart Foundation. Nevertheless, this one on one meeting promised a whole lot more, not least because business was about to pick up in the main event scene, with Shawn Michaels almost ready to compete again (he had a prominent angle in the Raws preceding Cold Day In Hell where he tried to help an unappreciative Austin fend off the Harts, subsequently earning himself even further ire from Bret and co. in an in-ring promo on the go home Raw before IYH15) and the Nation of Domination seemingly ready to step up a level too. All in all, Monday Night Raw and the PPVs it was promoting was starting to really hit the right notes, critically speaking. Watching the final segment of the go home show before the pay-per-view, a multi-man brawl featuring the Hart Foundation, Furnas and La Fon, the Legion of Doom, Austin, Michaels and 'Taker, you'd have to say that it was a pretty darned exciting glimpse of the future.

Having begun his WWF career as a guest referee in Hart and Austin's iconic submission match at Wrestlemania XIII, Ken Shamrock had been built up on WWF television as an ultimate fighting legend, a truly dangerous man who would dominate so long as he could learn to adapt to the rule changes in moving to four sided rings from an eight sided cage. His mic skills at this point were abysmal, but as Vader was his opponent, a man of huge experience and pro wrestling savvy, Shamrock's lack of speaking chops didn't hamper the rivalry too much. Mankind joined in the attacks on the ultimate fighter in the run up to the PPV, meaning that the master of the ankle lock was just spoiling to prove himself against the Mastodon come May 11th.

Also looking to prove a point in kayfabe was Ahmed Johnson, whose beef with the Nation of Domination dated all the way back to the Road to Wrestlemania. Under the bright lights, he and the Legion of Doom had downed Crush, Savio Vega and Farooq in a weapons filled uber-brawl, but the Black Panthers of the wrestling world would not leave Ahmed alone, and the offer to disband the Nation if he could defeat all three members in one night was too good to turn down, even though it looked like a fool's mission on paper. Johnson had been very over in the summer of '96, and although he was on the cusp of a downturn here- legend has it due to Triple H and Shawn's politicking, as well as unfortunately timed injuries- he was still popular enough, and the gauntlet promised to be decent midcard fare. People tend to remember the Nation as it was when Rocky joined it, but the earlier incarnation was actually quite intimidating, with the three un-named goons in suits and rappers performing the group's theme tune as they marched to the ring, and they are certainly an important part of this early move to an edgier product.

Elsewhere in the midcard, after dropping the IC strap to Owen Hart on April 28th, Rocky Maivia found himself taking a step up in class against Mankind in what would prove to be one of the third generation star's last outings as a babyface, as a knee injury incurred in that match would eventually allow him to return in a heel role as a part of the Nation. Mankind, for his part, found himself in a kind of tweener position. It's difficult to really put a finger on when he turned full-time face, as he was helping Vader attack Shamrock even while gaining audience sympathy in his own matches. Cut adrift from Paul Bearer, the masked madman seemed lost and his gradual character shift to goofy star was starting to unfold. Meanwhile, another up and coming midcarder, Hunter Hearst Helmsley, was getting a nice push and gradually developing the mannerisms that would become familiar to fans of the Triple H character he blossomed into down the line; the Connecticut Blueblood stuff was being downplayed, and a lot of the focus was on his affiliation with the mysterious muscle-woman Chyna, whose interference was key in Hunter going on quite a dominant winning streak. Flash Funk (ECW and WCW's Too Cold Scorpio in an unfortunate gimmick; Vince really knows how to bury black wrestlers doesn't he?) was really just a sacrificial lamb to give Hunter and Chyna PPV time to get over as a pairing.

Speaking of getting over, Rockabilly and Jesse James continued what seemed at the time a pointless time filling feud; history gives us the perspective now to say it was very necessary indeed! The rivalry fairly much followed the same pattern as it had the previous months; country singing, guitar shots, the Honky Tonk Man...pretty weak stuff, but the association of the two men would have huge consequences eventually, which makes the feud fascinating to those of us looking back at past events with an analytical eye. So here's Maz to tell you how the undercard matches went down!


THE UNDERCARD


Rockabilly (with the Honky Tonk Man) defeated Jesse James in 3:36
Just when you thought this feud couldn't get any worse, we get this. I believe this was actually the Free For All (the pre-show equivalent) match but it was on the version that I watched so it is fair game. Nobody cares about this at all and that is emphasised by the feed cutting to Todd Pettengill backstage mid-match. He talks about Mankind and Vader attacking Ken Shamrock before we go back to the ring. Still no shine for Billy and Jesse however as the announce team decide it would be more interesting to discuss the Hart Foundation (none of whom even had a match on the card). By the time I can focus back on the match, it is over courtesy of a DDT from Billy. Interestingly it is a move that would have about the same stature as a clothesline as Attitude kicked in properly. Anyway, total waste of time here between two guys who probably should have been heading to the unemployment line with the company in trouble.
ATTITUDE! Rating: ½*


Backstage we have the Hart Foundation surrounding a wheelchair bound Bret. They announce that they have managed to pick up some tickets for the event from a scalper. The tweener stage is now very much behind them and the group is fully blown heel.


Hunter Hearst Helmsley (with Chyna) defeated Flash Funk in 10:05
Next up we have fun with gimmicks. Flash Funk (formerly Too Cold Scorpio elsewhere) seems to have come straight from the vault of Vince's black stereotypes. He appears to be a portraying a pimp. Now Attitude hadn't gone far enough for them to come straight out and blatantly say it but it was pretty clear from his clothes, to his walk and, of course, his hos (code named the Funkettes). They didn't hang about on this day however as ringside would be a dangerous place with Chyna about. There is very little of the blueblood gimmick left for Helmsley now. The music is still there, the clothes are a little ponsy but the mannerisms and wrestling style are very much like the degenerate Hunter was about to become. The WWF had not embraced the cruiserweight scene in the way WCW was doing but Funk definitely fit that high flying mould. He was an exciting talent when on the offence here and definitely had the crowd behind. HHH knows how to get heat too and a shitload rains down on him as he distracts the the ref, allowing Chyna to attack his opponent. From that moment Hunter takes control and the pace slows dramatically. Chyna is on hand to prevent any flurry that the Funky One tries to make. The tide finally turns when Helmsley gets caught coming off the top rope (yeah, very strange to see). Funk drops a couple of impressive top rope manoeuvres before going for his finisher, the Funky Flash Splash! Hunter gets up before he can jump however and hits a rather impressive belly to back suplex from the top rope which sends Funk face first to the mat. A Pedigree later and this one is in the books. A final bit of blueblood comes out with a post-victory curtsey before Chyna shows off her impressive strength by holding Funk up in the air for a good bit of time before crotching him on the top rope. Hunter goes from dignified to degenerate once more by laughing hysterically as it all goes down. The match was decent but the slow middle with Helmsley in control spoiled things slightly.
ATTITUDE! Rating: **


We then get a backstage interview with Ken Shamrock who says he is in the zone.


Mankind defeated Rocky Maivia in 8:46
Talk about being in limbo. Rocky had dropped the IC title to Owen Hart since Revenge of the Taker and Mankind had fallen back down the card following his failed shot at being top dog. We start out with a Maivia interview backstage. He seems nervous. Not just by the standards of the the mic worker we know he would become, but even by the standards of a month previously. He stumbles over his words and could well be feeling the pressure of his initial push coming to an unsuccessful end. The match starts at a plodding pace but the action is good. You can see almost straight away that the two men have good chemistry together and that chemistry will be a recurring theme throughout this series. We get some early action outside the ring and we even get a Rock Bottom on the entrance ramp. Foley would make a habit of making stars by taking people out of their comfort zones and into his world and this might be a very early example. It's not just the one move either. Maivia is noticeably more aggressive in the ring than previously. A lot of the cheesiness has gone too. When he does go for the flashy stuff, it costs him. Mankind manages to roll through Rocky top rope crossbody and lock in the Mandible Claw and that's all she wrote. The action was decent but there seemed to be more going on than just what we could take at face value. Although not particularly loud, Rocky was getting boos and Mankind getting cheers and Richmond isn't a place that jumps out as a particularly smarky town. A couple of months after arguably the best executed double turn in wrestling history, was this an attempt at a mini version? I think we have a talking point for later on!
ATTITUDE! Rating: **½


The Nation of Domination (Crush, Savio Vega and Farooq) defeated Ahmed Johnson in a Gauntlet Match in 13:25 (The Nation won the right to stay together)
First things first, I have to say that I absolutely love The Nation entrance. The sheer number of people in the entourage make it a great visual. On this day however it doesn't last long. Ahmed Johnson may be having to run the gauntlet but WWF President Gorilla Monsoon comes down to make sure the odds won't be any worse than that. He sends everyone but the man wrestling away from ringside and the faction gather on the stage (again the visual is great against the In Your House set). First up is Crush and off the bat he hits one of the ugliest clotheslines from the second rope you'll ever see. The action is very slow and we get a chinlock of doom to enjoy. Despite spending most of the match in control, Crush repeatedly calls for back up from the stage which never comes. He then hits Ahmed with a piledriver but as he shapes up for the heart punch, Ahmed lands a reverse heel kick to win the first round. Crush looks unhappy he didn't get any help as Savio Vega limps to the ring. It is quickly revealed that his ankle injury was a ploy however as the Nation continues to live up to their name by dominating. The action is better with Vega in the ring which is not surprising considering he was a very solid midcard hand. Eventually Johnson gets his second wind and comes close to the three count on a couple of occasions. As he prepares to hit his finisher, The Pearl River Plunge, Savio roles to the outside. He grabs a chair and nails Ahmed with it for a blatant disqualification. Vega continues to beat down as Faarooq readies himself for round three. He takes his sling off and beats on Johnson like he's a government mule (whatever one of those is). Ahmed gets an inside cradle for a two count but it is a brief moment of rest before the beatdown continues. Out of nowhere Johnson then hits a Spinebuster and Pearl River Plunge but the time it takes for him to make the cover allows Faarooq to kick out at two. The Nation leader then hits the Dominator to get the win. This was a strange affair in all honesty. The story itself was great even if some of the actual storytelling was flawed. Ahmed flipped between overselling and no-selling throughout which became a bit jarring even if the overall theme of him hanging on but eventually not having quite enough to overcome the whole group was strong (sounds familiar).
ATTITUDE! Rating: *3/4


Ken Shamrock defeated Vader in 13:21 in a No Holds Barred Match
We have one of our regular pre-match interviews with Vader who says he was "just playing with the boy" when asked about their beatdowns. This is Shamrock's first big match in the WWF and he begins by nailing Vader with some kicks. From the get-go the clash of styles is intriguing, particularly as they feel each other out. Rather unsurprisingly considering the men involved, the action seems extremely stiff which makes for good viewing. The rules of this particular No Holds Barred match state that you have to win by submission or knockout and both men work well to the stip with Shamrock seemingly favouring the former and Vader the latter. With the Mastodon in his element, he eventually takes control and hits a nice series of high impact moves including a suplex to the outside. Shamrock hangs on though and when Vader misses a moonsault (which looked very close to being botched a la Lesnar at Mania 19), he went on the offence. He showed his power, prowess in the art of submission and love for sick strikes before Vader hits back. The World's Most Dangerous Man suckers him in however and uses the ankle lock to have the big man tapping out. The ending seemed to come a little quickly and a bit more drama in Vader resisting the hold would have been good but still a very strong encounter here which was very different to the WWF product at the time.
ATTITUDE! Rating: ***¼


THE MAIN EVENT


The Undertaker defeated Stone Cold Steve Austin to retain the WWF Championship in 20:06
Just as with the previous two main events we looked at, this one begins under the influence of long term storytelling, with the Hart Foundation making a gloriously funny show of walking to their ringside seats purchased from "a scalper" with Bret in a wheelchair to sell his knee injury. Seeing that, you just know that they will have a huge influence on the outcome of the match.

It's curious with both 'Taker and Austin in this match. This was probably the Deadman's most definitive title run, lasting all spring and most of the summer, and yet he was consistently overshadowed by the Foundation. Meanwhile, Austin was clearly nearing the permanent main event status he deserved, but was a year away from his coronation as "the guy"...and of course he worked out just fine. Fans of Daniel Bryan would do well to bear this in mind!

As for the bout itself, it hasn't aged too well. It's a slow, methodical brawl, for the most part, livened up by the odd exciting sequence and an excellent screwy finish. At the beginning, the Rattlesnake lives up to his moniker by ambushing The Phenom as he enters the ring- the first minutes take place with the champ still in his trademark trenchcoat and his title belt! When Owen dares to lean over the barricade, 'Taker flings Austin into the ring steps and throws a haymaker at The Rocket, which Lawler hilariously sells on commentary as an assault on paying spectators. Nice to know the man used to be amusing, it's so easy to forget! After this frenetic opening however, we settle down into a Stone Cold headlock of doom that seems to last forever and an extended period of Austin working over the leg of his opponent. There's an awkwardness to proceedings that you could probably attribute to their lack of familiarity with each other, since their previous encounters were limited to the Rumble and the Final Four in which Austin mainly faced off against Hart while 'Taker dealt mainly with Vader.

As I said earlier though, the eventual finish showcases everything that was fun about Attitude; a low blow by Austin in the corner does not lead to the disqualification, but Hebner does admonish him, which of course causes the Rattlesnake to flip the bird to the official. That distraction allows the champion to hit his volatile challenger with a low blow of his own, at which point Earl flips off Austin! After a chokeslam and stunner have been exchanged, it looks as if the Redneck is going to win the title, but then the Hart Foundation make their presence felt, as Pillman rings the bell to distract everybody in the ring. Austin's rage allows 'Taker to hit the Tombstone and get the victory.

Were all of this to transpire today, the IWC would no doubt be talking of burial, but this match did not bury Steve Austin in any way at all. Not only did he appear to be moments away from pinning a man who was already a legend by 1997, a man who very rarely lost at all, he also scares off the Hart Foundation when they run in at the end of the match, getting to tip over The Hitman's wheelchair and then come back into the ring to deliver a stunner to The Undertaker to retain some heat as the anti-hero who plays by his own rules. It was another impressive showing from Austin from a character perspective, one that would stand him in good stead in the months to come. Meanwhile, the Hart Foundation were on fire and destined to stay in the Rattlesnake's business through the early summer.
ATTITUDE! Rating: **¾


OVERALL THOUGHTS


Whilst I definitely wouldn't class Cold Day in Hell as a great show for in-ring action, I did enjoy the event. There was enough going on throughout to easily hold my interest in the show. The midcard encounters all had something about them, whether it was a clash of styles, change in characters or a good old fashioned story being told. With the Hart Foundation at ringside, the main event was a match you couldn't look away from. You knew there would be interference but when and how were the questions. I enjoyed that the finish was more creative than the Foundation rushing the ring and causing a DQ/no-contest but the match before it was not very smooth and probably longer than it needed to be for my money.

I think you've hit the nail on the head with your first couple of sentences there Maz; it wasn't an amazing show for pure wrestling action but I felt invested throughout its duration because it had that element of unpredictability (even though I obviously knew what was going to happen!) and combustibility about it. The Hart Foundation were magnificent in their role as outsiders with a mission to stir the pot, and Bret's mic work was top notch yet again. I enjoyed all the matches, other than the "Free For All" Billy and Jesse atrocity, and the PPV as a whole felt like it had a purpose, and goodness knows we could do with a bit more of that in the modern day product from time to time!




Cold Day in Hell Overall ATTITUDE! Rating: **1/4



MVP - VADER




TheMan They Call Vader had a very specific job to do (pun intended) on this show; his role was to get Ken Shamrock over as a rock hard babyface, completing the process that had begun when Shamrock stood up to Bret in the aftermath of the Wrestlemania XIII semi-main event. He did so brilliantly, working stiff as a board and taking plenty of eye watering shots from the former mixed martial artist standing opposite him. It really was a terrific, dare I say show stealing midcard match, and the Mastodon gave a masterclass in getting an opponent over while retaining one's own sense of menace.

I think you may dare use "show stealing". Match of the Night for my money even if not on the most stacked card ever. Ken Shamrock was a key part of the midcard during Attitude. He could have been even more but we are bound to look at why that never happened later in the series. He really hit the ground running here though and, although I can't recall him doing anything wrong, Vader did an excellent job of making Shamrock look like a credible top pro-wrestler at the first time of asking. Easily one of the best big men in wrestling history, Vader never quite hit the heights he was capable with in the WWF but he still had his strong moments and this was most certainly one of them.


THE ONE TO WATCH


The point that really jumped out at me today was the match between Rocky Maivia and Mankind. At face value it was an average filler face vs heel midcard match but if you look a little deeper a couple of questions come to mind. The first one is whether the WWF pulled off a double turn here. Let's look at some of the evidence. Foley was a bit of a lost soul at this moment in time. Paul Bearer was out of the picture and the Deranged One was being forced to fend for himself. Whilst he was still aligned with Vader, and even helped him attack Shamrock on the show, he had also had issues with the heel pair of HHH and Chyna in the build to the event. This wasn't something the company were hiding either as footage was shown earlier in the night. He had come into the company as a nemesis for The Undertaker and despite some excellent showings, being beaten cleanly by The Deadman at the last PPV meant he was at a stage where a reset would give him plenty of fresh options.

Rocky Maivia was also in a strange position at the time. His initial run in the company as a "Blue Chipper" had failed to get him over and it seemed the WWF had realised that by having him drop the IC title to Owen Hart in the lead up to Cold Day in Hell. The company had followed a face blueprint with the guy but we were in an era where the fans simply weren't going to play ball. What could the WWF really do now with him? They could continue to push him as a face, but it didn't work with the IC strap around his waist, so there wasn't much chance of it working without it. Like with Foley, it was the perfect moment for a turn.

Yes if you listen closely to the crowd here you can certainly hear the infamous "die Rocky, die" chants and a general sense of "X-Pac" heat when he goes on the offensive. Whether WWF realised at this stage that they needed to turn Maivia heel is debatable; it may be that this match itself was the evidence they needed. It may be interesting to speculate on whether this was an unintentional double turn, although as Maz pointed out, the announce team's sympathy for Mankind might lead us to believe that it was more planned than that.

In the event, of course, a timely injury allowed them to take Johnson off television for a month or two so that his eventual repackage could be more decisive and more impactful. It's one of the most fateful moments in the history of wrestling, truth be told. Who would've thought that the white bread babyface "Blue Chipper" could get over as one of the most charismatic villains in history as part of the Nation? It just goes to show; one should never count out a wrestler who seems to be floundering.

Mankind, it should go without saying, had not been floundering at all; his work with 'Taker had taken the Deadman to limits nobody knew he had…but the thing was that Foley had done all he could as a deranged heel, and besides, fans were behind his character more and more, drawn by the mastery of Mick's performance into sympathising with poor old Mankind, who rocked himself for comfort in the ring and seemed lost without his father figure "Uncle Paul". The face turn that was complete by the time King of the Ring came around would set Foley up to go on an unlikely late career streak to headline success...in tandem with a certain Dwayne Johnson, as a matter of fact...






FINAL WORDS


Once again it was obvious that a lot of ground was being laid for the future with this event. The continual interference of the Hart Foundation in every aspect of the product was gaining them major heat that was helping ratings creep up with each passing week. Bret notes in his book that morale in the locker room was high as WWF finally seemed to be finding an answer to WCW's dominance. The major feud for the next pay-per-view was meant to be Shawn Michaels against Bret Hart, but with his rehab from injury going slower than expected, and with the Hitman not feeling able to trust HBK to look after him in the ring, the booking had to swiftly be re-written so that a "frenemies" team of Austin and Michaels took on Bulldog and Owen and then each other. Meanwhile, one Hunter Hearst Helmsley was on the verge of a big push in the midcard...

Yeah, the road to King of the Ring 1997 would see quite a lot of twists and turns and it is those twists and turns that would see the WWF slowly but surely drag itself back into the Monday Night Wars. They still had a long way to go however. Cold Day in Hell only drew the same amount of buys as Revenge of the Taker (0.55) despite the extremely popular Stone Cold getting a title shot. WCW's PPV buyrates also stayed at a constant 0.60 from the month before despite their world championship and Hulk Hogan once again not on the card. Slamboree was main event by six man action which saw Ric Flair and Roddy Piper form an unlikely alliance along with American footballer Kevin Greene to take on the Kliq portion of the New World Order (Nash, Hall & Syxx). We shall be back same time same place next week to see if the KotR is as good an event as people look back on it as.




-------





You can hear more from Mazza and Maverick on The Right Side of the Pond, part of LoP Radio. New episodes every are out every Friday at 9pm UK time/4pm EST.

On tomorrow's show the team look back at Raw and forward to the Royal Rumble.


Click here >>>HERE<<< to listen or download. You can also download LoP Radio shows >>>HERE<<< for iTunes or check out The Right Side of the Pond You Tube Channel >>>HERE<<<



You can check out Mav's latest column in the forums reviewing Raw >>>HERE<<<


You can like CPR Productions on Facebook




You can also follow us all on Twitter for "stimulating" conversation about all kinds of nonsense…


Follow The Right Side of the Pond on Twitter



Follow Maverick on Twitter



Follow Mazza on Twitter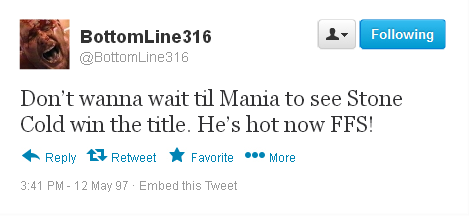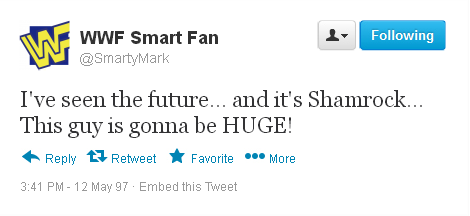 Mazza Marks... For the Mid to Late 00s Midcard (CPR Productions)
Mazza Marks... For One More Match (CPR Productions)
From Five Stars to Crashed Cars in Philly (CPR Productions)