---



ATTITUDE! Canadian Stampede (CPR Productions)


By Maz & Mav
Feb 6, 2014 - 5:35:10 AM


'Sup, Lords of Pain? It's that time of the week again that can only mean one thing. ATTITUDE! The bizarre and interesting events in the WWE have continued yet we are still none the wiser over the CM Punk situation or what we might get at Mania. Unpredictability is generally a good thing in wrestling but currently it makes things rather worrying. We could well be on our way to one of the greatest Manias ever but alternatively we could be heading to an absolute disaster. Hostile crowds are in vogue right now which piles the pressure on the WWE to deliver. But when you talk about hostile crowds, today's Attitude Era PPV was one of the most memorable in history. So let's get on with the show...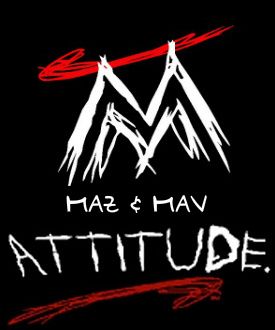 Mazza: Last time out we looked at the rather disappointing King of the Ring but going back to the streamlined In Your House format, we are definitely hoping for better. The most interesting thing about Canadian Stampede is that it was held slap bang in the middle of Hart Foundation country, the same Hart Foundation that were the biggest heels in the company.

Maverick: Except, of course, there was no chance that the Hart Foundation were going to get a heel reaction in Canada, and definitely not in Calgary. What would follow would be one of the most heated pay-per-views ever outside of the various iterations of the "big four". So let's see what we made of...








The Event: In Your House 16: Canadian Stampede
The Date: 6 July 1997
The Place: Saddledome, Calgary, Alberta, Canada




BACKGROUND AND BOOKING


The backstage tension between Shawn Michaels and Bret Hart exploded in the aftermath of King of the Ring. According to his autobiography, Hart got it into his head that he was going to find Shawn and "straighten him out" once and for all, much to the alarm of Jim Neidhart, who pleaded with Bret not to do this, fearing for the rest of the Foundation's jobs if golden boy Michaels was assaulted. Originally, the Hitman agreed to leave HBK alone, but ultimately, a scuffle did break out in the dressing room in Hartford, which seems to have involved a lot of hair pulling and scratching...dignified! Legend has it that Jerry Lawler had to leap off a toilet seat to help separate the two, along with Pat Patterson. The Boy Toy, having lost a clump of hair "quit" the company, claiming it was an "unsafe working environment" (interesting how that phrase became the basis for a kayfabe storyline in 2011 when Triple H was playing the babyface C.O.O character!). Vince allegedly told Bret that the confrontation was long overdue and gave his top star the night off, only to plug the scuffle as a scoop on the company's 900 number that very night. It was very much a case of the cracks in the fourth wall widening. McMahon knew very well that he could make money from his two best performers' real life animosity, and he wasn't shy in doing so.

Talking of money, Vince had a conversation with Bret on June 2nd, just before King of the Ring, explaining that it was a possibility that he'd have to restructure the twenty year contract signed the year before so that more of the money was received at the end as opposed to being weighted towards the beginning. This contributed substantially to the Hitman's sense of paranoia and caused him to consult a lawyer. Deep down though, he seems to have felt that Vince wouldn't really resort to such a drastic measure. Ultimately, Hart was still the company's top heel and the key to the hot storyline that was helping the company rediscover its mojo. The main event of the forthcoming Canadian Stampede iteration of In Your House, held in Calgary, Alberta, the hometown of the Hart Foundation, was due to be the entire heel group against a handpicked fivesome from the USA, a genuine war between cultures. The challenge had been issued at King of the Ring and it was answered by Stone Cold Steve Austin, backed by Ken Shamrock, Goldust and the Legion of Doom. The company played up the "Bizarro World" effect whereby the Hart Foundation were heroes in Canada but hated villains in the USA. Stone Cold might've been the hottest up and coming babyface in years in America, but in Canada he would be booed out of the building as Bret's nemesis. The five on five tag promised to be the hottest WWF match since Hart and Austin's epic at Wrestlemania back in March.

All of this meant that The Undertaker found himself somewhat on the backburner again, defending the title outside the main event just as he had at Revenge of the Taker, a fact made all the more stark by an injury to Ahmed Johnson which prevented him from challenging the Phenom for the title after his attack at the end of King of the Ring. Therefore, Vader was parachuted in via the agency of Paul Bearer, who forced the two to tag or else he would "reveal a secret from The Undertaker's past". This, ladies and gentlemen, was the beginning of the fabled Kane storyline. It's amazing in hindsight how much patience WWF had with this plot; it would be October before Kane actually debuted, and we all know what a huge impact he made on the product. At this point though, nobody could know how important a plot point the story about the funeral home and the fire would be, and Vader's beef with 'Taker was pretty much confined to his manager using him against his former protégé. Having said that, with these two ultra agile, hard-hitting monsters, a great match was almost guaranteed.

There was plenty of heat in the main midcard feud of the time; Hunter Hearst Helmsley's tainted King of the Ring tournament win and his heinous post-match beatdown of Mankind with the crown and sceptre meant that the rivalry extended into the summer. Chyna and Hunter did their best to bully the disturbed one, but Mankind did not prove easy to discourage. The more punishment that was dished out, the more he came back for! At one point on Raw, Chyna suggested that he would be made to "kiss [her] ass" a suggestion Mankind seemed pretty keen on, much to the bodyguard's disgust! It was interesting how much Hunter was morphing into a recognisably "Attitude" character type too; in previous years, particularly if he had still been emphasising the Blueblood gimmick, he might have ended up wearing the King robes and camping it up. Instead, he was wearing the green and black colour scheme associated with Triple H to this very day. All the ingredients were there. Meanwhile, Mankind was getting crazy over as a babyface, with Mick Foley doing amazing mic and character work, as well as his usual bonkers bumping.

The rest of the undercard was made up of a fairly bog standard tag encounter between The Godwinns and The New Blackjacks (to be aired on Free For All before the show) and a Light Heavyweight encounter between two Japanese stars (The Great Sasuke and Taka Michinoku) which was fairly much booked to teach the WWF audience to appreciate the cruiser style in case Vince decided to actively push a whole division of similar workers down the line. All in all, it looked like a very tight card with no fat whatsoever. So, as is by now traditional, Maz will take you through the undercard…


THE UNDERCARD


The Godwinns defeated The New Blackjacks in 5:32
On paper this Free For All match isn't something that I'd be interested in seeing, but once again it is on the version of the PPV I am watching so it gets reviewed. Before the match gets underway, the regular three man announce team (Vince, JR and Lawler) make their way to ringside in cowboy get-up. King's mic is on the fritz, it's a shame that doesn't happen more often in this day and age. Whilst this is a night where you can throw everything you think you know about who are heels and who are faces out of the window, it's interesting that it is for different reasons in different matches. The Blackjacks are over big time here because they're cowboys in cowboy country, although they deserve the love just for JBL's sublime handlebar 'tash. The Godwinns on the other hand are on the receiving end of the crowd's venom, because they're not cowboys, or they're pig farmers, or they suck or something. The match is short and not very pretty. It's just four big rugged guys roughing each other up, but the crowd are into it which definitely helps things. The funny thing is the match is won courtesy of an extremely smooth small package from Phineas. Whilst it will never go down as anything near a classic, if the job of the first match is to get the crowd going, it served its purpose well. Although, this wasn't a crowd that need much inspiration to add to the event.
ATTITUDE! Rating: *½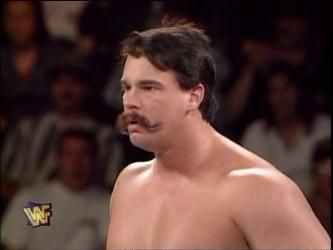 Before we get the official PPV underway we have a video package and it seems like the first time that the WWF are really pushing what would become known as Attitude. The package explains the Harts vs Austin feud so far, really going into the shades of grey as opposed to the traditional good vs bad.


Mankind and Hunter Hearst Helmsley (With Chyna) fought to a double countout in 13:14
The first match proper on the card is a rematch from the King of the Ring final. The rivalry between the two guys had been going on a while now and they literally can't wait to get their hands on each other. They are brawling before the bell can ring and the time for a feeling out process was well behind them. It's fast and furious from the get go and Foley's double arm DDT is one of the first moves used before he has the crowd popping by mocking Hunter's curtsey. Calgary are playing to the normal heel-face divide here and Helmsley also capitalises by trying to walk out on the match before Mankind hits him with a suplex on the ramp. Back in the ring and it is time for Chyna to get involved but Mick is ready for it this time out and keeps his focus on his opponent. The Ninth Wonder of the World does make her presence felt eventually however as she throws Mankind into the steps off an Irish whip from HHH. The (just about still) Blueblood follows it up with a chairshot to the leg before he focuses in on Mick's dodgy wheel and returning the earlier curtsey. The action is calculated with Hunter in control but the pace was much better than the previous encounter. Helmsley uses the figure four and takes a few pages out of the Nature Boy handbook as he uses the ropes continuously for leverage before finally being caught by the ref (despite the ref clearly looking straight at it the time before he finally forced the break). We get a nice sequence where Foley counters a Pedigree, HHH kicks him off before Mick comes off the rope with a headbutt to the crotch. Mankind goes for a running knee and then a piledriver for a two count. The action spills to the outside again where Chyna once more pays dividends by stopping Mankind using a chair. Hunter doesn't miss with the chair and whilst the ref confiscates it, Chyna attacks some more. In the ring Foley eventually locks in the Mandible Claw with HHH on the top rope but the action spills to the outside once again and both men get counted out. This one is a long way from over however. They battle into the crowd as the fans lap up every second of it. For me this was a stronger affair than their King of the Ring final match but more importantly it was a continuation. The story they told in the ring was of familiarity. They knew each other this time around and it led to a smoother, faster match with lots of good counters and a shit load of heat.
ATTITUDE! Rating: ***¾


We get a video package showing just what the Harts mean to Calgary which really helps put some context to how the main event will play out. Doc Hendrix then interviews the Foundation. Austin tries to get to them but is held back. Bret says he doesn't want to take out Stone Cold 5-on-1 but 5-on-5. Before the next match gets underway we cut to Hunter and Mankind continuing to beat the ever living shit out of each other all over the arena.


The Great Sasuke defeated Taka Michinoku in 10:00
Whilst I wasn't ever a regular viewer of WCW during the Monday Night Wars, I did always have an eye on what was going on in Turner land. Whilst it was the nWo storyline that was the big draw for the company, the Cruiserweight division had become a highly entertaining part of their regular programming. This hadn't been lost on Vince & Co and this match was an early move towards introducing the Light Heavyweight Championship. This was something that was definitely out of the ordinary for the company (although they had experimented which luchadores at the rumble earlier in the year) and it would be interesting to see a new style on show. We start out with some chain wrestling and the pace jumps from dead rest holds to explosive moments of action. This leads to a number of two counts in the early stages. Sasuke is the veteran here and he takes control of proceedings showing off his submission wrestling skills. The style soon switches to high flying and striking as Sasuke hits some sick looking kicks. Taka gets to show off his skills too and it is athleticism and speed which are on the agenda. He hits an insane looking hurricanrana before Sasuke shows he is not to be outdone with an equally impressive springboard moonsault. Taka hits what we'd soon recognise at the Michinoku Driver to get a two count. He then goes to the top but gets caught with a kick on the way down. Sasuke then hits a moonsault for another near fall. He then finishes things off with a bridging suplex for the victory. This was really good as something fresh for the WWF audience and even looking back on it now, it is not something I have seen a great deal of.
ATTITUDE! Rating: ***¾


Helmsley and Foley have now found their way to the car park and are still beating on each other like their lives depended on it. Then, in an awesome foreshadowing moment for his career, Hunter gets his hands on a shovel and hits Mick with it. Words cannot express how much that amused me.


The Undertaker defeated Vader (With Paul Bearer) in 12:39 to retain the WWF Championship
For the second time in recent PPVs, the Deadman and his title play second fiddle to the Hart-Austin feud. Vader takes on the role as dependable substitute here (following injury to Ahmed Johnson) as the volume on the whole Bearer-Taker feud gets raised a few notches. Paul talks up the encounter between the two at Royal Rumble which Vader won as well as discussing the Kane storyline. Once we get underway, The Phenom tries to end things early and gets a couple of two counts. We get some hard hitting moves as the tide moves back and forth. The action soon becomes extremely chaotic. They head in and out of the ring and Bearer makes his presence felt by beating on the Deadman with his shoe before flashing an extremely smug look to the camera and shouting "murderer". Once again the Calgary crowd are very much into what is going on and The Mastodon draws a lot of heat as he takes control of things. He hits his high impact moves and milks the reaction from the fans very well. He gets a few two counts with Undertaker teasing comebacks on a couple of occasions to get the fans going. Eventually the challenger goes for a Vader Bomb but Taker sits up. He lands a low blow with Vader still on the ropes and follows it up with a Chokeslam for a two count. He lands a second chokeslam which the Mastodon kicks out of again before finally finishing things off with a Tombstone. This was a strong encounter between two of the best big guys in wrestling history. Whilst there wasn't a great deal of structure to things, they hit their big moves well and played off the crowd brilliantly. Fun stuff.
ATTITUDE! Rating: ***¾


THE MAIN EVENT


Bret Hart, Owen Hart, Jim Neidhart, Brian Pillman & The British Bulldog defeated Steve Austin, Ken Shamrock, Goldust & The Legion of Doom in 24:31 in a ten man tag match
As Maz pointed out earlier, WWF styled this show around the unique feel of the Canadian crowd, and the rendition of 'Oh Canada' gets the crowd well and truly hyped. The noise as the American team come out is a deafening chorus of boos and jeers, with the most ire reserved for Stone Cold. The match already feels special, with LOD in their spiked football pads, Shamrock looking the legit fighter he was in his robe, Goldust revelling in the heat and Austin stalking the ring like a caged panther. As each member of the Hart Foundation appears, the cheers shake the very foundations of the building. All five members of the Canadian stable bask in the adulation as they walk to the ring. The symbolism is utterly compelling; these are men who march into battle together, united, with a single purpose. Their duty is to throw the Americans back to their own borders, and despite the formidable fivesome assembled to face them, the Hart Foundation is confident their superior teamwork will win the day.

Matching the heat of the crowd, the opening action is fast-paced, intense, and deliberately eschews technical wrestling. As the bell rings, Austin and Bret, the two captains, take each other to pieces in a hot brawl that would become more and more familiar as Stone Cold's inexorable rise continued through '97 and into '98. The Hitman gets the better of this opening salvo, surprisingly given it is not his usual game, and Lawler on commentary even notes that Bret is "opening his own can of whoop ass". This is fantastic storytelling, playing as it does off the fact that the Pink and Black Attack has been fired by the hometown fans to take down his nemesis and make them proud.However, the advantage soon switches, with a cunning low blow by Austin allowing him to stomp some mudholes and go for the MIllion Dollar Dream, his finisher as The Ringmaster, showing the desperation of the Rattlesnake. In a stroke of genius, the two men recycle the spot that won Hart the honours at Survivor Series, but this time, Austin releases the sleeper hold so as not to get pinned. As an opening exchange, it's difficult to think of a better one in any tag match ever.

However, the quality of the action does not decrease when the captains' soldiers enter the fray; Shamrock tags in to face Neidhart, who brilliantly goes into an MMA stance to face The World's Most Dangerous Man, an excellent piece of psychology to show that Ken's fabled background does not intimidate the big man in the least. A breathless exchange leads to the ankle lock being slapped on Neidhart, which Pillman, as the nominated "spoiler" of the Foundation, breaks up. Once The Loose Cannon enters the ring legally, he brings his own unique intensity to proceedings; despite his fused ankle, Pillman could still go in the ring better than most, and his offense is crisp and believable. You begin to see exactly where Dean Ambrose and Anger Management era Daniel Bryan got much of their schtick from. There's no doubt that Flyin' Brian was a pioneer and one of wrestling's most tragic losses through the years. He takes a couple of superb bumps from the put-upon Shamrock here, a sick belly to belly giving the former UFC champ the time to tag Goldust, who comes in with a flurry on the equally fresh Owen Hart.

Indeed, the incredibly organic nature of this five man tag goes to show just how important, vital and relevant tag wrestling can be when booked with care and thought. The main event tag match is a trope which has been used sparingly since the mid-1990s, even in Survivor Series events. Outside of that pay-per-view series, it is even rarer. However, this one shows that, given time and a starring role to each member of each team, there are few things hotter or more exciting in professional wrestling. The recent rise of The Shield and the Wyatt Family has revived the art of the multi man tag match and has coincided with the revival of tag team wrestling in its traditional form too. In mid-1997, there were some decent teams around, but most of them had been around since the New Generation days or in the case of Legion of Doom, the era before that even. This match took place at a time when the seeds had been planted for the beginning of the New Age Outlaws, and the success of the Foundation vs. Team USA perhaps had a causal effect on the ability of Gunn and James to be the vital shot in the arm the tag division needed. Of course, following the Outlaws came the Hardyz and Edge and Christian, so we could see the tag match we're reviewing here as having huge historical significance even outside of its place in one of the hottest feuds of the Attitude Era.

The noise of the nuclear crowd and the sheer amount of flawlessly worked high spots continue to lend this match a special feel as it heads into its middle portion; Owen has a Sharpshooter on Hawk which is broken by Animal, while Bulldog hits his running powerslam finisher only to have the pin foiled by Goldust. The near falls are exciting, chaotic, and not in the least over-done. The key plot point of the contest comes when Owen has his knee viciously assaulted by Stone Cold and is taken to the back. Bret vengefully takes out the exact same body part on Austin, after flinging the knee into the ring post and slapping on that evil looking ring post figure four. With the odds at four on four, seemingly, The Anvil and The Hitman catch Hawk in their old 1980s Hart Attack finisher, a moment that had me marking out like crazy as I watched the match back. When the pin is broken, and Shamrock has managed to tag in, he is isolated by the superior teamwork of the Harts and tossed contemptuously outside to be beaten down by Pillman. This of course causes a mass brawl, with all eight men going at it, but with Bulldog and Goldust managing to look particularly legit in the punches they throw. Austin returns to the ring as the brawl continues, selling the knee but tagging in to once again face his nemesis, Bret Hart.

The chemistry of Bret and Austin is something that should be celebrated by all wrestling fans everywhere, every day. They may be the greatest single pairing of wrestlers in history; at the very least, they are right up there at the top. Something about their pairing just worked; clearly Hart was trying especially hard to get Austin over, as he liked him, had recommended him to Vince in the first place, and believed he was a better bet as a top babyface than Shawn Michaels. Austin, for his part, was grateful to get the chance at such a top feud, and grasped the opportunity with both hands. Every time they met, it was great wrestling theatre, and the way that the Rattlesnake stomps mudholes in his kayfabe rival is as thrilling as Bret catching him unawares and going through the original "five moves of doom" routine. Indeed, the tease of the Sharpshooter is all it is, a tease, as Animal breaks up the attempt to allow Austin to put the move on instead. With the other Harts still brawling, it looks like curtains for Bret, but then Owen limps down the aisle to save his brother. What a moment! And what a pop from those Canadian fans.

At its conclusion, the contest is just as thrilling as it was when the bell rang. After coming into the match legally, Owen is clotheslined over the top, where Stone Cold proceeds to beat him down...but he forgets about the Hart brothers watching at ringside, who get involved on Bret and Owen's side. Legend has it that Bruce Hart actually legitimately punched Austin in the kidney, causing him to have to miss a show. Silly Bruce. He was also dressed down by his brother for the unscripted whirlwind take down of the Americans outside the ring, as Bret felt that it took away Owen's heat as he got the winning roll up on Austin. You wouldn't know that from the roar of the crowd, however. Injured Owen catching the Rattlesnake with his pants down was a perfect way to end the match, after which, of course, all hell breaks loose. Austin ends his night being handcuffed and led away in kayfabe by Canada's finest, yet still managing to flip the bird at the Calgary natives jeering at him. What an incredible spectacle of a main event. It still stands up today as well as it did almost seventeen years ago.
ATTITUDE! Rating: *****


OVERALL THOUGHTS


Quite the main event to end quite the show there. Whilst we are going to get a whole host of great matches as we go forward, I get the feeling there are not going to be more than a handful which get the unanimous five star treatment from both of us. This one definitely deserved it. I remember not so long ago WWE liked to use the phrase "controlled frenzy" to describe Kofi Kingston's offence. It's actually the way I would describe everything about the main event of Canadian Stampede. There was not one moment you could say wasn't chaotic, yet at the same time everything that happened served to further the story of the match and feud and made sense 100%. That is such a rare thing and for it to happen with so many people involved is insane. The fact that the main event was supported by three excellent matches makes this one of the greatest PPVs of all time in my opinion.

Aw hell yeah. Not only does the main event stand up as one of the most important and compelling tag matches ever, the undercard delivered in spades too. Foley and Levesque put their on-screen characters through an absolute war, wrestling an absolute gem and then proceeding to pummel each other all around the arena to the absolute delight of the fans who were getting used to this proto-Attitude style by now. Meanwhile, the title match was as good a big man battle as you could hope to see and the Japanese light heavyweight talent sparkled stardust all over the ring in their showcase. Just a fantastic pay-per-view. Load it up on your computers right now people!




Canadian Stampede Overall ATTITUDE! Rating: ****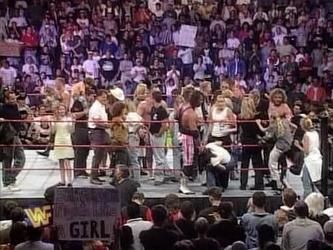 MVP - THE SADDLEDOME




On the day of the PPV, the citizens of Calgary came out in force to see their heroes, queuing for hours to catch a glimpse of the Hitman, the Rocket, the Anvil, the Bulldog and Flyin' Brian. As soon as the show went on air, the crowd was white hot, adding a huge amount to every single match on the card…but most of all the main event. The sheer wall of noise is incredible, even today. Bret describes it as the loudest pop he ever heard, and the match that follows is sheer tribal warfare, a gladiatorial combat worthy of ancient Rome and enhanced tenfold by an MVP crowd.

Whilst there was no shortage of candidates for the MVP role amongst the wrestlers, I have honestly never witnessed a crowd like it. Even though the notoriously smarky crowds of today like Chicago will give the big match-ups a huge lift, they will also happily sit on their hands for anything they disapprove off. You kind of got the feeling here that Calgary's finest would have even given their all to Cameron vs Aksana. There was something extremely refreshing about the Saddledome and I honestly believe that without them, the PPV's overall rating would have ended up at least one star lower. That may be something that isn't out of the ordinary when it comes to a single match, I can't think of it being the case elsewhere when discussing a whole event.


THE ONE TO WATCH


In the introduction to the booking of the show I mentioned that we'd delve further into the "Bizarro World" effect of the Canadian crowd being pro-Foundation even though Bret's merry band of workers was meant to be a hated heel faction. The Fed went to great lengths to explain this in a video package before the event proper, emphasising that the new era of wrestling was all about "shades of grey" and not "good guys and bad guys". That they felt the need to explain this to viewers showed how Attitude was something that didn't necessarily connect with the TV audience right away. The marketing surrounding the nascent Attitude Era played a large part in helping the transition from the old expectations.

It really was a totally new concept for me as a wrestling fan at the time. There had been times over the years where we'd been asked to choose between two babyfaces, notably at Manias 6 and 12, but for the faces and heels to swap roles based on where they were wrestling was totally intriguing to me at the time. The whole idea of the crowd essentially turning Hart heel and Austin face at Mania 13 based off a change in society was groundbreaking but for Bret to blame it on American society was a stroke of genius. Of course this social movement wasn't just isolated to the US but Canadians and Brits (wrestling fans who notably dance to the beat of our own drum) wanted nothing more than to play ball with the idea of going against the Americans. In fact it would be interesting Smarks Court to look at just which group of fans were the bigger Attitude Hipsters.

I have no idea how far ahead of time the PPV locations were chosen back in 1997, but the company schedule was perfectly laid out for the rest of the USA vs Rest of the World feud. SummerSlam would be back in the States, as would the next In Your House. The company would then be touring Europe and that would include the UK only (but highly influential) One Night Only PPV. There would be one more PPV in the US before we would move onto the infamous Survivor Series in Montreal where the storyline of course would come to a bizarre ending. The concept of heel Canadians getting a huge hometown pop has continued at times over the years but it would never hit the fever pitch it would during '97.

I have often wondered over the years quite why they didn't try and rehash the story. I guess they did in a way with the UnAmericans but it wasn't quite the same set-up and definitely not the same magnitude. Guys like Edge, Jericho and Benoit all found themselves in a position post-Attitude where they might have been able to give it a good go and there was definitely no shortage of Canadian/British midcard talent to back them up. In reality though, it's probably best we didn't see the company try and replicate The Hart Foundation vs The States. We wouldn't want to dilute the original. It was probably also a good thing that the feud was gone when it was still white hot too. If it outstayed its welcome and fizzled out it may not hold the same place in wrestling history that it does today.

FINAL WORDS


Canadian Stampede has retained its place in the wrestling folk memory as a notoriously hot pay-per-view, and its conclusion set the scene for a Canada vs. U.S themed summer and early Autumn, meaning that the forthcoming Summerslam seemed to have a higher profile than it had since Hogan's day. Most importantly, Bret Hart, after dealing with Austin since November '96, was finally about to take his heat into the title picture, and a date with the Deadman...

Undoubtedly the SummerSlam main event would be responsible for setting many things in motion that would really define Attitude (as you'd know if you played through the mode in WWE '13). There'd also be a huge moment a bit earlier in the night too as Stone Cold would shift focus from big bro to little bro. The heat of the storyline heading to Canadian Stampede seemed to pay off. After the poor King of the Ring rating they managed to bump things up to a 0.59 buyrate. WCW managed an even bigger summer bump however with Bash at the Beach doing a 0.78 rate. The stacked card benefitted from some nice mainstream exposure and the return of the return of their top name. Hulk Hogan teamed up with Dennis Rodman to take on The Giant & Lex Luger. But Vince would be looking to step up another gear with his hottest party of the summer.






-------





You can hear more from Mazza and Maverick on The Right Side of the Pond, part of LoP Radio. New episodes every are out every Friday at 9pm UK time/4pm EST.

On tomorrow's show we look back at Raw and further examine the wrestling landscape with crowds going mental and the CM Punk situation no clearer.

Click here >>>HERE<<< to listen or download. You can also download LoP Radio shows >>>HERE<<< for iTunes or check out The Right Side of the Pond You Tube Channel >>>HERE<<<
On February 16th, Maverick will be running the Brighton Half Marathon in aid of a Chiwa Creations, a charity that seeks to educate illiterate and uneducated women in poor communities. Their work is currently focusing on the Mexican state of Puebla. You can sponsor Maverick here: http://chiwacreations.tumblr.com/post/75722374889/donate

You can like CPR Productions on Facebook




You can also follow us all on Twitter for "stimulating" conversation about all kinds of nonsense…


Follow The Right Side of the Pond on Twitter



Follow Maverick on Twitter



Follow Mazza on Twitter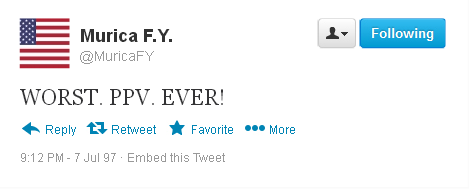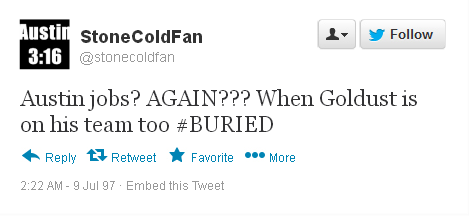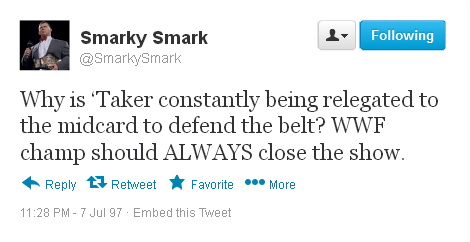 Mazza Marks... For Mania Macho Madness (CPR Productions)
The Devil's Advocate - So Much Universe
Smarks Court - Who Got NXT? (CPR Productions)
Mazza Marks... For Tag Teams (CPR Productions)