---

Chair Shots Presents: Jeff Jarrett- the P.T. Barnum of Wrestling
By Rob Simmons
May 15, 2017 - 9:56:26 AM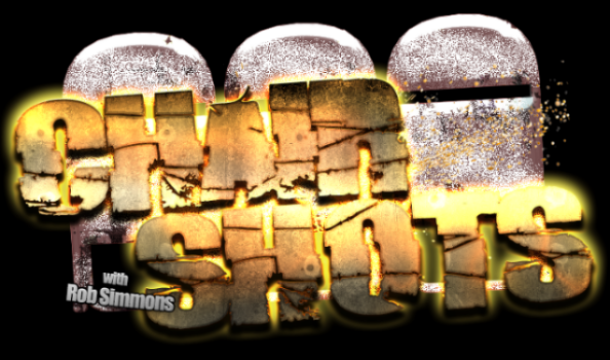 Banner by Trey Cox Graphics



"There's a sucker born every minute."

Say what you will about Jeff Jarrett; that he's an average wrestler; that he's an over-rated champion; that he's only mildly talented, etc., but one thing's for sure and that is that Jeff Jarrett is one of the most shameless self-promoters in professional wrestling, a trait that was handed down from his father Jerry. From the early days working for his father's USWA organization, Jarrett became the poster child for getting himself over. Of course it was pretty easy when your father was in charge. The dude won a combined 25 singles and tag-team championships during his time there…..20 FREAKIN! 5. When it came time to expand though, Papa Jarrett did what any person would do at that time, and he hopped aboard the WWE train, doing a promotion with, you guessed it, his son Jeff.

For any wrestling fan, Jeff Jarrett's history is pretty well-known. He won multiple titles in the WWE, winning the Intercontinental belt on six occasions. He then went to WCW and then for the next few years he bounced back and forth between the two. The one thing I always noticed about Jarrett was his ability to get himself into the position that would get him the most screen-time. In WCW he was part of the NWO, and then got himself in good with his buddies Eric Bischoff and Vince Russo, during which time he became WCW World Champion on four different occasions. But when WCW folded, Jarrett was left without a job, which for him may have been a blessing in disguise, because the circus that is professional wrestling was about to get one of the biggest sideshows (or train wrecks depending how you look at it) that it had seen in some time.

"Every crowd has a silver lining."

Enter Total Non-Stop Action Wrestling, a new venture by Jeff and his father that managed to leech onto the once prominent but now struggling NWA. For the next dozen years or so, Jarrett would attempt to push TNA to the forefront of wrestling, positioning itself to be a competitor to the beast that was Vince McMahon's WWE. Somehow, despite their numerous TV failings from weekly PPV outings to Fox Sports Net to Spike TV, TNA continued to survive, year after year. And during that time, Jarrett was a key figure both backstage and on the televised product, continuing to not only promote his own personal circus, but himself as well. During his time there, Jarrett made himself TNA World Champion on six different occasions for around 3 total years.

Despite never becoming what Jarrett envisioned them to be, TNA brought in some of the biggest talent in professional wrestling, from Sting to Kurt Angle to Hulk Hogan and more. They made household names out of guys like AJ Styles, Christopher Daniels, James Storm and Bobby Roode; wrestlers whose talents were showcased probably to the largest audience they had seen up to that point. Yet with all that talent, TNA continued to find ways to fail, with lackluster ratings and poor business decisions. An ill-advised attempt to go head to head with the WWE ended quickly. Money became an issue, with stories of building debt and late paychecks, but somehow Jeff and company managed to roll on, securing funds time after time to keep TNA afloat. After a failed attempt to buy TNA with country music star Toby Keith, Jarrett was shown the door and exited TNA.

"Advertising is to a genuine article what manure is to land, - it largely increases the product."

After his departure from TNA, Jeff had plenty of time to advertise the best product he could think of, himself. He spent some time in Mexico, and while in AAA he became the AAA Mega Champion. Double J was doing what Double J did best, be Double J. It was during this time that Jarrett would attempt to capture lighting in a bottle a second time, creating and branding a brand-new federation known as Global Force Wrestling. He had managed to secure some big stars from around the world to join him in this venture, like Anderson and Gallows, Magnus, Albreto El Patron, Sonjay Dutt and more. They taped several episodes for television without ever securing a television deal. They toured nationally, putting on shows at ballparks while continuing to find that gold at the end of the rainbow.

But there was no gold at the end of the rainbow.

For once, Jarrett's self-promotion wasn't paying off, and GFW was unable to secure any sort of television package. During this time, Jeff made his way to Japan to NJPW, another organization that he had struck a partnership with for GFW. Of course this came as another opportunity for Jarrett to put himself in the spotlight once again, becoming a member of one of the biggest stables in wrestling, Bullet Club. You can see by now that Jeff Jarrett's biggest commodity was his ability to get himself over, despite what was going on around him.

And while all this was going on in Jarrett-land, TNA was struggling, trying to find a way to stay afloat with reports of imminent collapse. It appeared that unless TNA found a new owner that their demise, which had been predicted for years, would finally happen. Yet once again, TNA found life as Anthem Sports bailed them out and took control, and once again an opportunity presented itself to Jeff Jarrett. In early 2017 it was announced that Double J was back in TNA as an Executive Consultant, while the same people that previously showed him the door were now exiting through that very same place.

"As a general thing, I have not 'duped the world' nor attempted to do so….I have generally given people the worth of their money twice told."

Jeff Jarrett had come full circle. His role as "consultant" was short-lived, as a month later Double J took over TNA, now officially Impact Wrestling, running the day to day operations of the organization. It wasn't long before Impact Wrestling programming saw the influx of many of the talents that had bought into Jarrett's GFW idea, with the likes of Reno Scum, Kongo Kong, Magnus and others becoming prominent fixtures on the card. Finally, Jeff Jarrett had secured what he wanted, a television package for GFW, now masquerading as Impact Wrestling. Shortly after, it was announced that GFW and Impact Wrestling had merged, now forming one organization, and Jarrett's sideshow was once again complete.

They often say that a great salesman can sell snow to an Eskimo. Jeff Jarrett not only sold Impact Wrestling the snow, he sold them freezers to put it in. He convinced Anthem Sports that his way was the best way, and that Impact Wrestling would thrive under his leadership and the merger with GFW, an organization that by this time was on its last legs. Jeff Jarrett had everything once again; power, control, and an outlet to market the only thing that really matters to Jeff Jarrett, Jeff Jarrett himself. Now it can be debated that Jarrett is only interested in making professional wrestling better than it was yesterday, and then better than it was the day before that, but at the end of the day the person that has always benefitted the most has been Jeff himself. I'm not saying that's a bad thing, because when all is said and done you have to take care of you and your own, which makes Jeff Jarrett the absolute best at what he does.

"I don't care what the newspapers say about me as long as they spell my name right."

What do you think dear readers? Is Jeff Jarrett a great businessman, or just a shameless self-promoter? Hit me up with your questions, thoughts, comments and suggestions below. Also, be sure to follow me on Twitter at the link under my name. As always, thanks so much for reading.

Until next time,
Rob Out!




Read more
Chair Shots Presents: 1218 LBS
Chair Shots Presents: Great Balls of Fire- Several Intriguing Matches and One That's Not
Chair Shots Presents: Is Impact Wrestling About to Start a Turf War?
Chair Shots Presents: An NXT Live in Bel Air Experience
Chair Shots Presents: The MITB 4WD Review
Chair Shots Presents: The Lucha Underground Cueto Cup (32-Luchador Tournament)