---

Chair Shots Presents: The MITB 4WD Review
By Rob Simmons
Jun 19, 2017 - 9:20:08 AM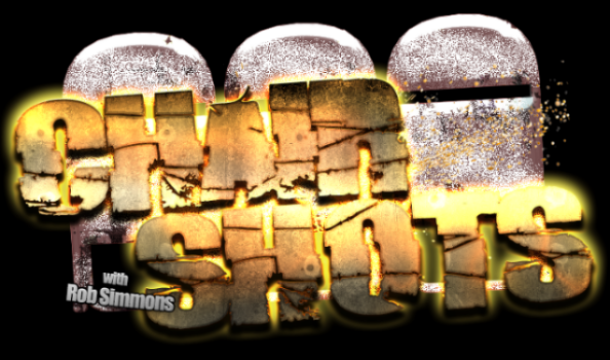 Banner by Trey Cox Graphics



The Money in the Bank briefcase; the coveted accessory that grants its owner a chance to become WWE Champion. It's a polarizing gimmick, met with both love and disdain over the years. Fans love it for its spontaneity and for the often brilliant matches that lead up to its owner. Fans hate it for the cheap way it's often cashed in, with the championship changing hands in a matter of seconds. There's really no middle ground it seems, and last night's MITB PPV was no different.

For those unfamiliar, the 4WD Review is a bit of a different take on things, so let's break it down a little bit in terms of how it all works.

The matches will be graded on a gear shift scale. It looks something like this:

PARK- the match had no business being on a PPV whatsoever
REVERSE - the match was worthy of a PPV spot, but failed to deliver
NEUTRAL - the match was decent, but overall left little or no impression; average
DRIVE - the match was good, solid PPV encounter
4WD - Match of the Night

HYPE BROS VS. THE COLONS (PRE-SHOW)

I normally don't include the Pre-Show matches in the 4WD Review, but I wanted to today for a couple of reasons. First off, this match was actually better than at least one match that was on the PPV proper, so not only did I find myself thinking this was deserving of a PPV slot, it was also deserving of being included in this review. It's good to see Zack Ryder back from injury. This guy is a perennial underdog, continuing to quell all critics with his hard work and tenacity. Mojo Rawley, despite his often time irritating loudness, has actually kind of grown on me. So color me surprised when I found myself enjoying the Hype Bros performance last night.

The Colons have come full circle, starting their time in the WWE under their own names, going to the masked gimmick, then to the Shining Stars, and finally back to the Colons again. They're never going to be fantastic, but they're a very capable team. This was a showcase for the Hype Bros though, and they delivered and got the crowd going. Now some fans are seeing a heel turn by Ryder in the future, which isn't out of the question, but for now I'm enjoying what they're dishing out. Nice job to kick things off.

PARK REVERSE NEUTRAL DRIVE 4WD

CHARLOTTE VS. BECKY VS. NATALYA VS. CARMELLA VS. TAMINA (WOMEN'S MITB)

First off, kudos to the ladies for giving their all in a match that none of them had any experience in whatsoever. It was sloppy at times, but that can be forgiven considering the dangerous nature of the match itself. It was an entertaining encounter from my standpoint, and once again the Queen showed why she is the standout female performer in the WWE. Charlotte stole the match, from beginning to end, with a very dominant performance capped off by a beautiful twisting dive onto the floor. She's total class folks, and head and shoulders above anyone else in the Smackdown Women's Division.

So let's talk about that ending. James Ellsworth climbs the ladder, retrieves the briefcase and drops it to the mat below where it lands in Carmella's hands thus making her the winner. I've thought about this for quite some time and I still come to the conclusion that while it does somewhat diminish the FIRST EVER Women's MITB match, it's a classic heel move in a match where rules don't exist. As much as I hate JBL, I found myself agreeing with him. There's no rule against what Ellsworth did, and the first woman to claim the briefcase wins. Did Carmella climb the ladder? No, but she was the first with the case. One thing's for sure though, and that is it's being heavily talked about, so mission accomplished.

PARK REVERSE NEUTRAL DRIVE 4WD

THE NEW DAY VS. THE USOS (SMACKDOWN TAG TITLE MATCH)

The New Day look absolutely thrilled to be back in the ring performing, and last night I think they put on one of their best matches in quite some time. It didn't hurt that their opponents were also one of the best tag teams around in the Usos. This match was almost guaranteed to be spectacular, and it did not disappoint. Kofi Kingston's offense was pure fire last night, looking like a wildebeest taking down its prey. Big E., despite a botch towards the end where he didn't catch his man, continues to be the underrated big man who is bound to break out at some point. It was just fun from start to finish.

So let's talk about that ending (I'm seeing a pattern here). The Usos walked out, getting themselves counted out and retaining the Tag Titles. I LOVED it! The first two matches had some very Old School booking, with heels doing what heels do. Ric Flair walked out of matches time and time again in order to keep his belt. The Usos took their ball and went home, and they'll live to fight another day, still Champions. All that means for us, is that we get to do this all over again, and as good as that match was, I'm thrilled that the chase continues. I'm pretty sure I could watch New Day vs. the Usos for the rest of the year. This one was lights out my favorite match of the night.

PARK REVERSE NEUTRAL DRIVE 4WD

LANA VS. NAOMI (SMACKDOWN WOMEN'S TITLE)

Let's talk about a Lana a bit to start things off. While most people, including myself, found it ridiculous that Lana got a Women's Title match in only her second official match in the WWE, she actually did a pretty decent job representing herself. Was it a mat classic? No, and no one ever thought it would be, but she didn't embarrass herself either. The WWE kept her offense basic, with some throws, kicks and punches, and an occasional move thrown in, but at no time did she look ridiculous.

Naomi worked well with Lana also, knowing that this was going to be a challenging match to pull off. I've not always been a fan of hers, and I think the Rear View is a stupid ass move, but she's a professional in the ring and did her best to put Lana over as a legitimate threat. There's a ways to go still, for both women, but this could have been a train wreck. It wasn't, so for that I give both women props. Carmella's presence at ringside also added some intrigue to the later stages of the match, which was a nice plus as well. Not great by any means, but not awful either.

PARK REVERSE NEUTRAL DRIVE 4WD

RANDY ORTON VS. JINDER MAHAL (WWE CHAMPIONSHIP)

A lot of people are hating on Jinder Mahal being Smackdown Champion. They have valid reasons for doing so. Jinder had a 17% win/loss percentage before he won the title. Now he's the top guy of Smackdown. Logic tells you that shouldn't happen, but hey this is professional wrestling, where David Arquette can become World Champion. Shit happens! We deal with it and move on. For the record, I don't hate Jinder as Champion. I find it a bit perplexing, but I think everybody has to look past the hatred for it and see that this guy is truly trying to improve week after week.

The match itself wasn't bad actually; possibly one of Jinder's better performances. Again, despite the hatred for it, Jinder and Orton work pretty well together. Randy seems like he's enjoying beating the crap out of the Singh Brothers, and neither of their matches have been awful. In fact, they seem to be getting better as they go along. I'm not sure if that was it for the feud, but I'd be fine with one more blow-off match to finish things off. It's pretty simple, Jinder won't be Champion forever. His reign might end up being pretty short. I don't know, but at least Smackdown is trying something new.

PARK REVERSE NEUTRAL DRIVE 4WD

BREEZANGO VS. THE ASCENSION

What? Huh? This came out of nowhere, with a Fashion Files segment and a video tape from the people that trashed Breezango's office. Let's just say the segment was better than the match, and the total lack of explanation as to why The Ascension, who I didn't even remember was still around, did what they did. The fact that this match got a PPV slot and the Hype Bros match was on the Pre-Show boggles my mind. For what it's worth, Breezango still continue to entertain, but it's time to boot The Ascension permanently. Not much else to say here.

PARK REVERSE NEUTRAL DRIVE 4WD

AJ STYLES VS. BARON CORBIN VS. SAMI ZAYN VS. KEVIN OWENS VS. SHINSUKE NAKAMURA VS. DOLPH ZIGGLER (MITB)

What was supposed to be a 6-Man match quickly became five as Corbin attacked Shinsuke during his intro, as the WWE once again trolled the fans who wanted to sing along with Nakamura's entrance. Shinsuke is helped to the back and we're down to five. I can only guess that the WWE is trying to protect Nakamura, who is still new to the Main Roster and probably doesn't have a lot of experience in matches like this. His exit didn't prevent the match from being pretty stellar however, as all five men had their time in the spotlight.

For my money, it was AJ and Ziggler who had the best showings during the match, which isn't at all surprising. They gave as good as they got, and while neither would come out victorious I felt they were the stars of the match. KO and Zayn continued their never-ending feud, taking it to each other at every possible opportunity, once again losing their focus on the ultimate goal. This continues to be a hindrance for both men whenever they are in each other's presence. Shinsuke eventually returned, but had little interacting with the ladders themselves, with only a climb attempt. He and AJ stared each other down before having a pretty nice battle before the ending came.

Ultimately, it was the man who seemed to have the least to do in the match that walked away victorious. The Lone Wolf, Baron Corbin, climbed the ladder and retrieved (with some difficulty) the Money in the Bank briefcase, granting him a guaranteed shot at the WWE Championship at his choosing. It seemed the betting money was on him for some time, so the victory wasn't at all surprising. I enjoyed the Main Event a lot, and it came very close to being my 4WD pick of the night. I just needed one more big spot, but alas it came up short. Good match though, highly enjoyable.

PARK REVERSE NEUTRAL DRIVE 4WD

So how did the Money in the Bank PPV shape up for me? Well, I found it more entertaining than most it seems. It had its moments of head-scratching, but at the end of the day I was entertained, and really isn't that all we ask for?

So here's a breakdown of what the MITB PPV looked like:

PARK- 1
REVERSE- 0
NEUTRAL-1
DRIVE-4
4WD-1

That's a pretty solid outing if you ask me. Does Smackdown have its issues? Yes it does, as does Raw, but what wrestling show doesn't? I think we all have to remember that at the end of the day, this is professional wrestling, and we all just want to be entertained. We're not going to like everything. In fact, we're going to hate some stuff, but that comes with the territory. Let's try to enjoy the ride!

What do you think folks? Hit me up with your questions, comments, thoughts, suggestions, etc. down below and be sure to follow me on Twitter for all kinds of wrestling goodness. Thanks as always for reading. It's much appreciated.

Until next time,
Rob Out!



Chair Shots Presents: 1218 LBS
Chair Shots Presents: Great Balls of Fire- Several Intriguing Matches and One That's Not
Chair Shots Presents: Is Impact Wrestling About to Start a Turf War?
Chair Shots Presents: An NXT Live in Bel Air Experience
Chair Shots Presents: The MITB 4WD Review
Chair Shots Presents: The Lucha Underground Cueto Cup (32-Luchador Tournament)