---



Chair Shots Presents: The Continuing Saga of Impact Wrestling and the #BrokenHardys


By Rob Simmons
Mar 13, 2017 - 9:46:40 AM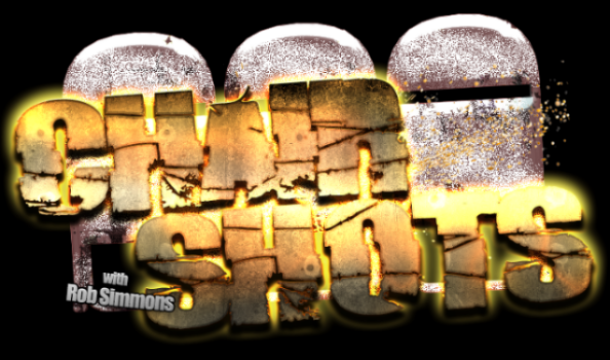 Banner by Trey Cox Graphics



I can't even begin to fathom what must be going through the minds of the people at Impact Wrestling/Anthem right now. This past week has been one of the more tumultuous weeks in Impact Wrestling in quite some time, despite the fact that the NEW IMPROVED Impact Wrestling was set to debut. We all know what's happened up to this point. Talent has seemingly been leaving the company on a daily basis, with the departure of Jade, Mike Bennett and Maria, Drew Galloway, and most importantly, the Broken Brilliance of Matt and Jeff Hardy. But that's just the START of what has been one ridiculous week for the former TNA Wrestling.

Last Thursday, the newly branded, Anthem run Impact Wrestling aired on POP TV. It was to be the start of a NEW ERA for the brand. If you watched the show, it was like DC Comics creating the "New 52" then trying to replace it with "Rebirth." They basically took the entire show back to doing the same things they used to do, but now supposedly doing it better. Constantly throughout the night, new and old talent took the microphone basically telling everybody how much they sucked before, but now they're going to take the place to the next level.

Let's just start there for a minute shall we?

So Impact Wrestling trots out guys like the insufferable Bruce Prichard and Zeb…oh wait, can't say that, Dutch Mantel basically proclaiming how BAD they used to be, while much of the talent that has been busting their asses for years trying to get TNA afloat are backstage having to listen to how bad they were. Apparently, to no one's surprise, this didn't sit well with a lot of the wrestlers to the point that Eli Drake confronted Jeff Jarrett backstage about the approach. Let's be real for a minute here. If I worked for a company and I had to sit back and listen to new management tell me how much I sucked before and then be asked to go out there and perform I'd probably be a little pissed off too. The one thing that has rarely been in question is how hard the talent in TNA works in the ring to keep the doors open.

But let's not stop there.

If you watched the show, then you know that the positives of the night were overshadowed by the sheer amount of ridiculousness that occurred. Outside of Prichard and Mantel's "We Won't Suck Anymore" promos, we were treated for TWO STRAIGHT HOURS of Heel Announcer Josh Matthews being so loud and annoying that I wanted to throw a brick through my TV. The problem with Heel Josh Matthews is that he's not getting "heel heat". He's not even getting "X-Pac heat." No, Josh Matthews is so annoyingly ridiculous that you either have to mute your TV or stab your eardrums with a fork so you don't have to listen to him.

And this went on for TWO…..SOLID……HOURS!

The bigger problem though is the fact that this is supposed to lead somewhere in the upcoming weeks, but so many people are going to turn the damn volume down that no one is going to know what the hell is going on because it's unbearable to listen to. Seriously folks, if you didn't see it, it's "brick through the TV" bad.

Outside of that, the action itself was decent as it tends to be. The most memorable part of the evening though was to be the introduction of Impact Wrestling's biggest signing to date, Alberto El Patron. Now if you watched this live, you may have noticed that for such a huge signing, El Patron's arrival was almost met with DEAD SILENCE. Well that's because, despite the fact that Alberto has been using the "El Patron" name outside of the WWE for a couple of years now, the wonderfully inept production staff put "Alberto DE Patron" on his entrance video. Yes folks, they screwed up the name of their new big star. So why the crickets? Well, they had to re-shoot the entire entrance after the fact with the right graphics. Oh Impact Wrestling, don't ever change.

But let's talk about the fact that their new big star hasn't proven that he can draw ANYWHERE, even in the WWE. Despite being a former World Champion, Del Rio/El Patron has been pretty much a giant disappointment when it comes to drawing power. He's been both face and heel, and neither have really worked, which is probably why he was once dubbed the "Black Hole of Charisma." So Impact Wrestling takes a WWE/Ring of Honor/Lucha Underground reject and dubs him their NEXT BIG THING. OK, well let's see how well that works out for you. My guess is he'll be gone within six months.

It just wasn't the debut that the "New" Impact Wrestling needed on Thursday.

And then Reby Hardy woke up.

On Friday, the wife of Broken Matt Hardy went nuclear on Impact Wrestling, Anthem, Jeff Jarrett and pretty much anybody and anything associated with Impact Wrestling management in a series of tweets that probably made everyone in the Impact offices defecate themselves. She trashed them on contract negotiations, missing pay days, talent leaving, two-faced corporate executives, going after her father, etc. to the point that you couldn't help but stand up and applaud her after she was finished. Honestly, I agreed with 100% of what she said in her tweets. The Hardys brought viewers to TNA and all they did was screw them over.

And THEN they went one step further.

Impact Wrestling/Anthem has sent a "cease and desist" letter to cable providers threatening to sue them if they air any wrestling television that includes the Broken Hardy characters while they are suing for intellectual property rights. Apparently Dish Network actually succumbed to the threat and did not air Ring of Honor this week for fear of legal action. According to Impact Wrestling, they own the intellectual property to the Broken World of Matt Hardy, despite the fact that it was 100% created out of his own mind and despite the fact that many of the Hardy compound segments were reportedly funded by Matt and Jeff personally.

What Impact Wrestling is looking to achieve here is what they allegedly tried to slip into Matt Hardy's last contract that was presented to him. Impact Wrestling wants to continue to make money from the Broken Hardy character for any and all profits made OUTSIDE of Impact Wrestling. So basically they would make money off of his Ring of Honor appearances and whatever merchandise that would be sold at independent shows despite the fact that he NO LONGER WORKS FOR THE COMPANY. That's some ballsy stuff right there, and I can see where Reby would go nuclear over this. Who could blame her?

What I applaud is how Matt and Jeff are both dealing with this so far. With Reby going off, The Hardys have been able to sit back and let this play out legally behind the scenes, while still going about their business and bringing their own unique world to fans across the country. While they did tone down their Broken Hardy references at the latest Ring of Honor PPV, they still managed to work around it, allowing the crowd to do the work for them with "DELETE" chants while never actually saying it themselves. They've so far taken the high ground, which is what they need to do until Impact Wrestling ultimately loses this case, or just backs off, because from what I've seen…..

NO ONE is on Impact Wrestling's side in this.

Fans, writers, and outside talent all seem to be supporting Matt and Jeff and their ownership of #BrokenBrilliance, as they should. Quite frankly, TNA writers probably weren't creative enough to come up with something like that. I think Impact Wrestling would be hard pressed to prove that they had anything to do with the world Matt created. I'd also be very interested to see what would happen if/when the Hardys sign with the WWE, because the legal juggernaut that would rain down on Anthem/Impact would probably cause them to cave in almost immediately.

So long story short, despite Impact Wrestling wanting to start from scratch, they're still basically the same poorly run company now being run by another poorly run company. I'm done sticking up for them. I'm done hoping they succeed. I wish the wrestlers that work there the best, I truly do.

But in the words of Reby Hardy…..



FUCK THAT OWL!



Thanks so much for reading. Hit me up with your questions, comments, thoughts, etc below, or hit me up on Twitter at the link below my name.

Until next time,
Rob Out!




Read more
Chair Shots Presents: 1218 LBS
Chair Shots Presents: Great Balls of Fire- Several Intriguing Matches and One That's Not
Chair Shots Presents: Is Impact Wrestling About to Start a Turf War?
Chair Shots Presents: An NXT Live in Bel Air Experience
Chair Shots Presents: The MITB 4WD Review
Chair Shots Presents: The Lucha Underground Cueto Cup (32-Luchador Tournament)