---



Chair Shots Presents: Southpaw Regional Wrestling- The Most Fun You'll Have in 25 Minutes


By Rob Simmons
Mar 17, 2017 - 1:41:12 PM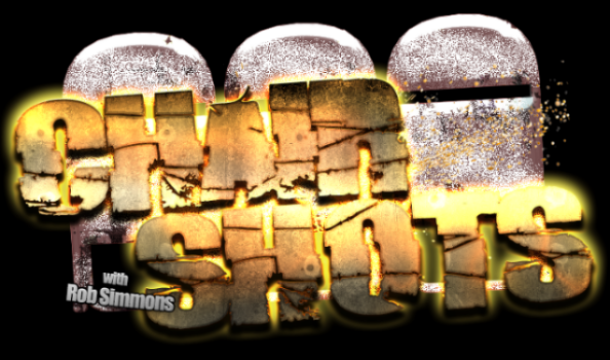 Banner by Trey Cox Graphics



The WWE has always been at its best when it doesn't take itself too seriously; when it can look at itself with a little bit of humour. Professional wrestling is at its core a pretty ridiculous thing if you think about it, but often times it can become a parody of itself. So what better way for the WWE to acknowledge that parody then to create a parody of a parody, the fictional uncovering of Southpaw Regional Wrestling.

Posted today on WWE.com and split into four "episodes", SPW tells the brief but hilarious tale of a local wrestling show uncovered by way of VHS tape, in the vaults of the WWE. The only salvageable tape came from February of 1987, and features some of the highlights of this gloriously inept organization. The funniest part of this mockumentary of sorts is the fact that regional shows of this era weren't really all that much different from what you see here. They were low-budget, ridiculously over the top, and often so bad that they were hard to look away from.

The 25 minutes that are contained here are some of the funniest bits of wrestling parody I can remember seeing in quite some time. The show is anchored by John Cena as Lance Catamaran, a former newscaster who reminds us each episode that he briefly spent time doing on-air news for a station in Utica, New York, and wears a sports coat that I can only assume came from the closet of Vince McMahon. To his right is his co-anchor, if you can call him that, the clinically depressed and probably alcoholic Chett Chetterfield, played in trollish perfection by Fandango, who I didn't even recognize at first.

The foundation of these shows is the big event coming up on February 29th, Lethal Leap Year. Tickets can be purchased at Rusty's Pool Hall in case you were wondering. The big Main Event is the 12-Man Battle Royal for the current champion John Johnson's title. Johnson, played in all proper blandness by TJ Perkins, is perfect in his mediocrity, and is a subtle jab at TJP's critics who call him to boring on the microphone. However, backstage reporter Clint Bobski, played in over the top theatrics by Chris Jericho, is the antithesis of Johnson. He's ridiculously manic, with big glasses, loud jacket, and hair that looks like it hasn't been combed for months.

Throughout the episodes we're brought up to speed on some of the major feuds in SRW, including the blood feud between two former friends Tex Ferguson (Luke Gallows) and Chadd 2 Badd (Karl Anderson). Formerly compadres now bitter enemies, these two good old boys fight over cars, jackets, and the parentage of 2 Badd's girlfriend's child. In one gloriously ridiculous segment, Ferguson laments on having his eye put out by Bad News Allen. Then 14 minutes later his other eye is put out by Freddie Blassie's filed down teeth. Then later his arm is dead because Greg Valentine put him in an arm bar for 2 ½ hours. Yet he'll fight Chadd 2 Badd, yes he will.

Another great segment, and perhaps the star of the whole thing, is the story of Big Bartholemew, a down on his luck farmer played by Rusev. You can see him trying to keep a straight face throughout as he tries his best to get his farm back from evil banker Mr. Mackelroy, played by Tyler Breeze and a really bad fake moustache. Lana pops up as Big Bartholemew's crazy cousin/girlfriend Christian Joy as they fight to win back his farm. But it's not Mackelroy he'll face, but instead the Sea Creature, in a plot twist that makes absolutely no sense but would be something that would certainly occur in these old school promotions. I mean come on, Big Bart is fighting for the chickens. You have to fight for the chickens.

Other WWE superstars pop up as well throughout the "episodes" and all of them look like they're having an absolute blast making fun of their business. Health Slater as Elvis impersonator the Impressive Pelvis Wesley, The Ascension in a promo video as the Surf Dudes with Attitudes, along with the masked Sea Creature have their moments in the videos. Another participant in the big 12-man Battle Royal is the Luchador known as La Barba Grande. What's spot on about this, is that back in the day if a regional promotion had a "Luchador" on their roster, it was normally played by the least agile, whitest member of the roster, as was the case with La Barba Grande. I'm not sure who was under the mask, but he certainly wasn't Latino.

The episodes all came to a head with one called "The Death of Southpaw Regional Wrestling" when FINALLY someone realizes that there is no Leap Year and the show that they've been promoting for months actually can't occur because February 29th doesn't exist (true story, I checked). Finally, Lance Catamaran loses his shit and goes off on the production staff, because as we know that wouldn't have happened when he did the news for six weeks in Utica, New York.

In all, you can cruise through these videos in less than a half an hour, but you'll find yourself going back and watching them again. I've already watched them twice, and will probably check them out later just to see what I missed the first couple of times. There are some really fun performances in here, most notably from Cena, Rusev, and Fandango who all look like they're having a complete blast.

This has apparently been an idea for quite some time, and now that's it has come to fruition I can only hope that the WWE does similar things like this in the future. It's fun and ridiculous and shows that even the big bad WWE can make fun of the business just a little bit. But do yourself a favor, go find some old regional broadcasts on YouTube or something and compare. You'll be amazed at how spot-on the WWE was in some cases.

And ALWAYS and I mean ALWAYS fight for the chickens!

Thanks so much for reading. Hit me up below with some comments or thoughts on the videos, and as usual you can catch me on Twitter at the link below.

Until next time,
Rob Out!




Chair Shots Presents: 1218 LBS
Chair Shots Presents: Great Balls of Fire- Several Intriguing Matches and One That's Not
Chair Shots Presents: Is Impact Wrestling About to Start a Turf War?
Chair Shots Presents: An NXT Live in Bel Air Experience
Chair Shots Presents: The MITB 4WD Review
Chair Shots Presents: The Lucha Underground Cueto Cup (32-Luchador Tournament)