---



Chair Shots Presents: Ring of Honor Turned a Corner, But Did It Lead Right to the WWE?


By Rob Simmons
Mar 23, 2017 - 9:09:34 AM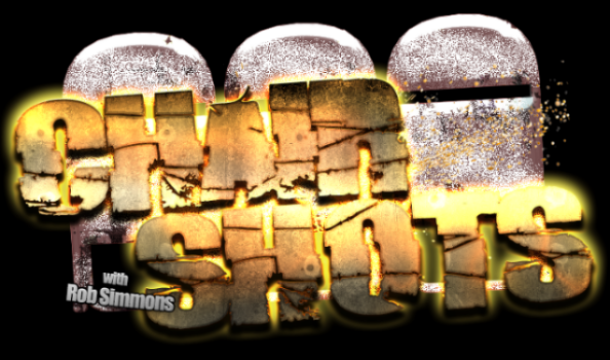 Banner by Trey Cox Graphics



As we approach ever closer to Wrestlemania, I'd be remiss if I didn't continue to touch on all the NON-WWE wrestling that's occurring as well. I mean with my coverage of Lucha Underground, Impact Wrestling (F That Owl!), and the in-depth look at Southpaw Regional Wrestling (wink, wink), I am sort of the alternative wrestling guy here at LOP. Today I wanted to look at an organization that I've followed for some time; an organization that had a mixed bag of success in 2016 but seems to be turning a corner in early 2017- Ring of Honor.

During my Obligatory Year-End Thingie of 2016 I called Ring of Honor the "Promotion That Lost Its Identity." I stick by that comment, as it was very hard to determine who Ring of Honor was. They spent a large majority of the year working with NJPW, and it seemed as though a large majority of their shows were very reliant on the New Japan talent to get them through. It was a very turbulent year for them, losing a lot of their top stars to various promotions, such as Mike Bennett and Maria, Roderick Strong, and Kyle O'Reilly. Because of that, there was a lot of inconsistency in the product as RoH seemed to keep trying to find its footing. We saw a large reliance on Bullet Club, both the Japanese and American factions, due to their widespread popularity across continents. Ring of Honor did what they needed to do at that time, but in doing so it didn't always provide a compelling product.

That seems to have changed a bit in 2017, as the early part of the year has seen Ring of Honor almost go back to its roots. The roster, which struggled a bit in 2016 feels rejuvenated with an influx of talent, including current TV Champion Marty Scurll, Will Ospreay, Cody, Punishment Martinez, Bully Ray and for now at least the current RoH Tag-Team Champions, the Broken Hardys. There seems to be a new energy in the organization, and at the center of it is a man that finally broke through and won his first ever World Championship, the Fallen Angel Christopher Daniels.

Daniels has been around the block a time or two, and is one of the most decorated and respected wrestlers in all of professional wrestling. The outpouring of congratulations for him after he defeated Adam Cole for the Ring of Honor World Championship was extraordinary, and rightfully deserved. He's just a guy that you want to root for, whether he's playing a face or a heel. He's just that damn good, and now leading the way as Ring of Honor Champion, it's a good time to be an RoH fan.

On April 1st, Ring of Honor holds its Supercard of Honor featuring a Ladder Match for the Tag Team titles between the Hardys and the Young Bucks, as well as a World Title Match between Daniels and the phenomenally talented Dalton Castle. But that's just the tip of the iceberg that evening, as Cody takes on Jay Lethal in a Bullrope Match and The Briscoes and Bully Ray tangle with The Bullet Club, all of which will take place just one day before Wrestlemania. And that dear readers brings us full circle to the title of the column.

Last night, a story broke that the WWE and Ring of Honor have been in talks for a potential and total buyout, which would see the WWE take 100% control of RoH. While nothing has been signed, and no official deal is on the table, discussions are being had which quite frankly leaves me quite conflicted. Do we really want to see the WWE consume another wrestling promotion and continue their quest to control everything in the world of professional wrestling? The only thing we know so far is that the weekly Ring of Honor program would air on the WWE Network. OK, that's not a bad thing in theory. As it stands now, RoH is syndicated on Sinclair Broadcasting channels which you may or may not have in your viewing area. It's also on at very random times, like in Baltimore when I can see it at 10AM on one day and 11PM on another. A regular time on a solid platform means potentially more viewers to the product, and in theory a better produced one.

But what version of Ring of Honor would we be watching if this were to occur. At its core, the WWE is now a PG product, and while they sometimes push the boundaries of that PG philosophy, Ring of Honor strongly sits somewhere between PG-13 and R. Wrestlers like the Briscoes aren't exactly going to fit into a family friendly environment. And what of the current relationships that Ring of Honor has with NJPW and CMLL? Where does that leave them? With Bullet Club existing on two continents across two organizations, does the US faction cease to exist? There are quite a few interesting questions on the table concerning what Ring of Honor superstars would come along if/when the WWE were to take control.

While the nature of the Briscoes is likely a talking point, I can't help but also mention Cody as well. This is a man that voluntarily left the WWE, asking for his release so he could make his mark around the world. As it stands, Cody wrestles pretty much everywhere, including Impact Wrestling. The likelihood that he would return to a WWE-owned Ring of Honor is slim at best. One of the advantages of working in an organization like RoH is that is allows the talent the flexibility to wrestle in other organizations, getting their name and talent known around the world. The WWE doesn't necessarily provide that luxury. However the counter-argument to that is that once you reach the WWE you're wrestling on the widest platform in the world, so you're accomplishing the same thing.

There are so many pros and cons to a WWE version of Ring of Honor that it's almost impossible to determine whether or not this is a good thing for the promotion and its fans. Monetarily, it's probably a good thing; creatively maybe not so much. Production values, it's definitely a good thing, as one of my knocks on RoH has been the inability or unwillingness of Sinclair Broadcasting to put on a cleaner, crisper product. My big fear however would be the talent and how many of the current Ring of Honor superstars would be willing to become part of the big bad WWE. Quite frankly, they're becoming the vacuum cleaner of professional wrestling, sucking up talent at such a fast pace it makes your head spin.

Professional wrestling is at its best when there's friendly (and sometimes not so much) competition between organizations. Some of the most compelling and risk-taking wrestling occurred during the WWE/WCW wars. However the WWE seems to want to go to the complete opposite end of the spectrum, literally removing all competition from the playing field like a bizarre game of Risk. With Ring of Honor off the table and Impact Wrestling seemingly once again combusting internally, the playing field would basically cease to exist. You might say, well what about Lucha Underground? They've just debuted on Netflix and there's a lot of buzz around them. Yes, but as much as I LOVE Lucha Underground they're just NOT competition for the WWE, and quite honestly I don't think they're trying to be.

So here we are, with a story that's in its early infancy that has wrestling fans buzzing. Just the knowledge that people are talking has started a whirlwind of both positivity and hatred. Yeah it would be cool to have the entire RoH library at our fingertips on the WWE Network, but would the current product suffer because of it? Is the risk worth the reward? Quite frankly I don't know the answer to that question, nor does anyone unless it actually occurs. As it stands today, I think I'd like Ring of Honor to stay a separate entity and not become part of the Machine, especially with their recent product showing improved signs of life. At the end of the day though, money talks, and the WWE has LOTS of it.

What do you think readers? Hit me up below with your questions, comments and thoughts on the subject. As always, thanks so much for reading. It's always a pleasure to see such love! If you haven't already, follow me on Twitter below.

Until next time,
Rob Out!




analogue mixing
Chair Shots Presents: 1218 LBS
Chair Shots Presents: Great Balls of Fire- Several Intriguing Matches and One That's Not
Chair Shots Presents: Is Impact Wrestling About to Start a Turf War?
Chair Shots Presents: An NXT Live in Bel Air Experience
Chair Shots Presents: The MITB 4WD Review
Chair Shots Presents: The Lucha Underground Cueto Cup (32-Luchador Tournament)